I feel like I need to show you the before first, so you can see the problem I was fixing. Well you need to see two before photos. I love the look of the dresses, but I did not like the black frames. Well I liked the black frames, just not next to the white headboards. Yes they are very easy to see, but they felt disjointed from the white bed frames.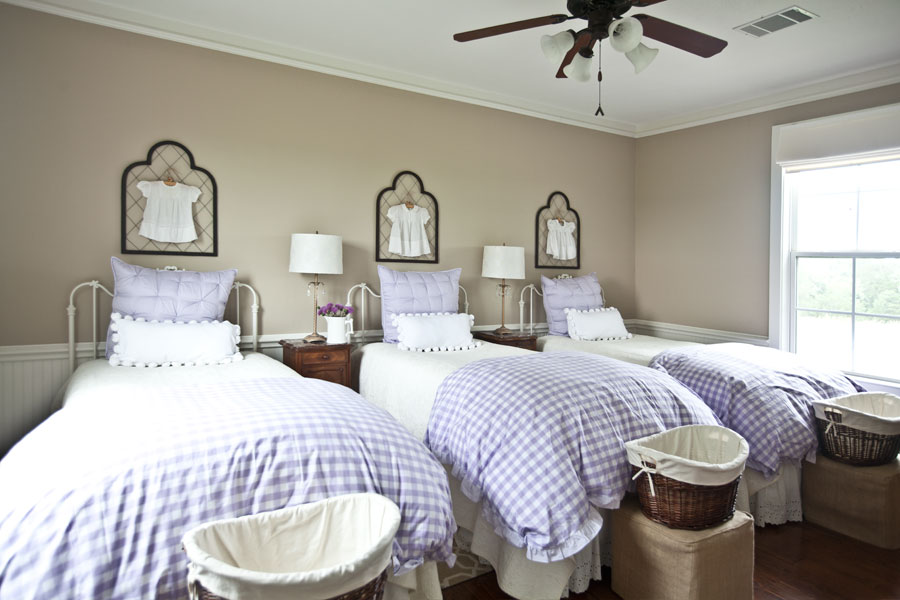 Meanwhile I tried several different looks that you can see HERE. Below you see that I added shutters behind the beds, changed out the ottomans at the foot of the beds, and changed out the bedding. I felt the room looked too boxy.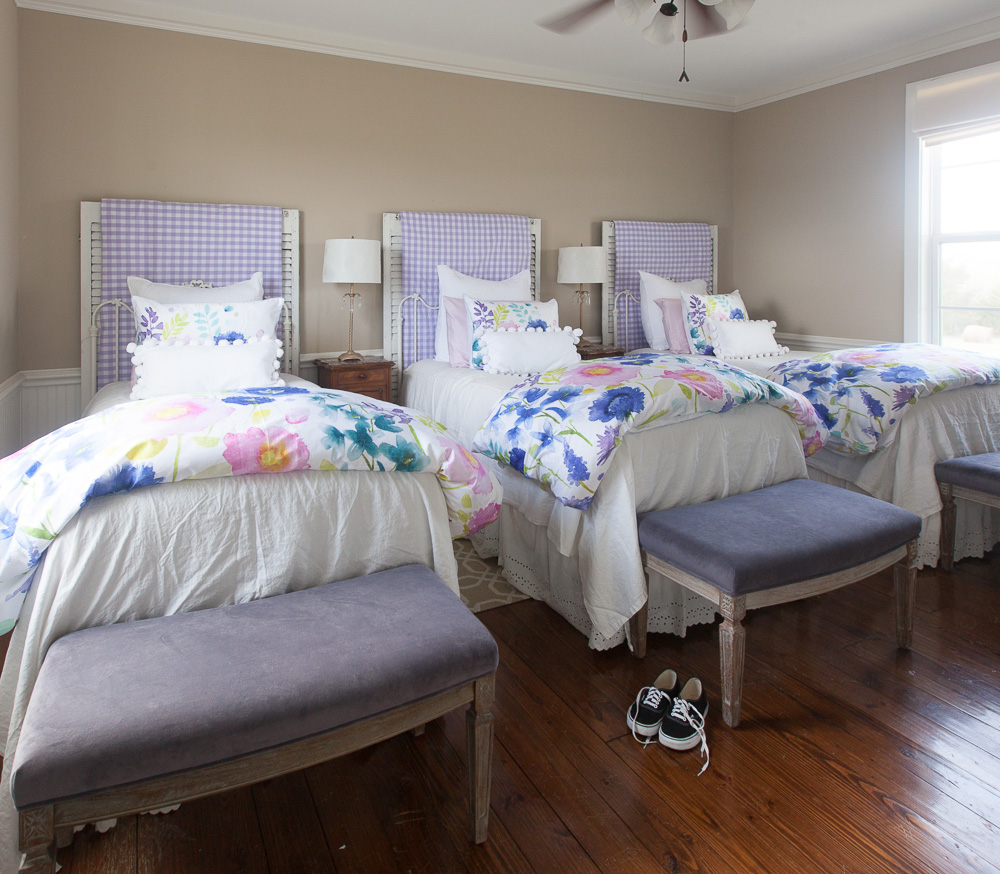 So here is where we are now. I am not going to pronounce the room 'done' because I will probably always be changing things up. It looks fresh and clean to me, and not boxy. I have my special dresses back on the wall, but without the dark frames. I think the dark frames could work in a room, but looked odd next to our white headboards.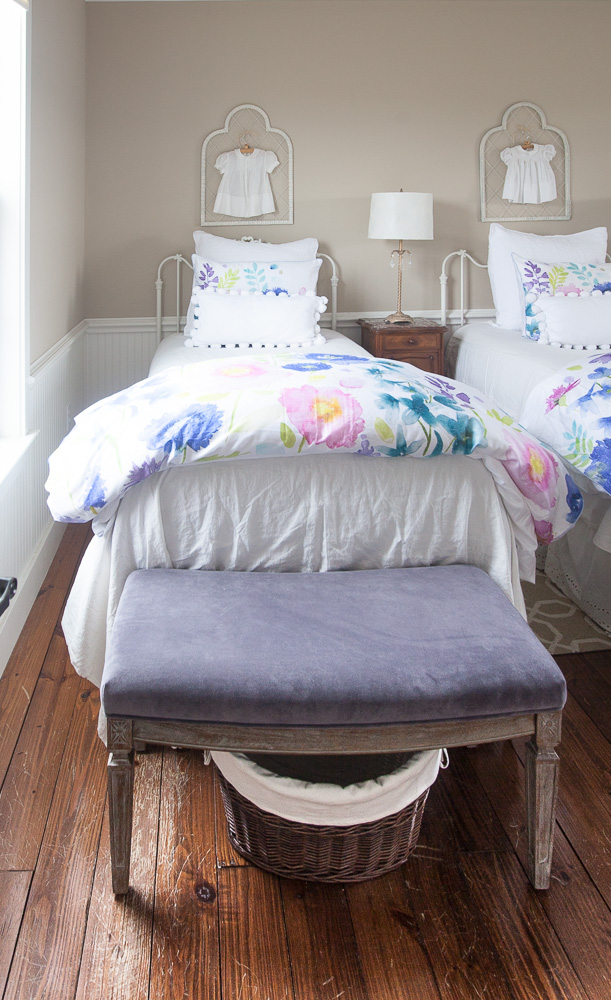 I'm actually very happy with the current look. I loved those dresses and am thrilled they are back. It is not as traditional French as it was, but I am enjoying the happy fabrics. I still have the gingham lavender fabric and will probably use it again.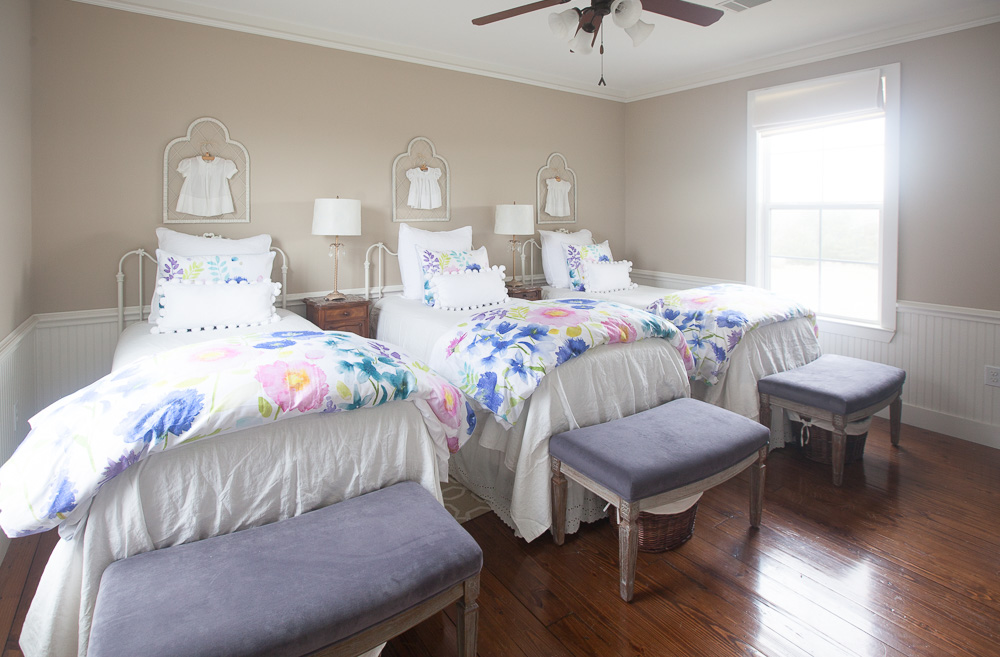 I might change out the rugs in-between the beds as well. They don't go very well with the new bedding. Someone suggested I change the wall paint color. Although I would love to see it a different color, I don't want to spend money on that right now, so we are going to keep the current paint color for a bit longer. That's life, right?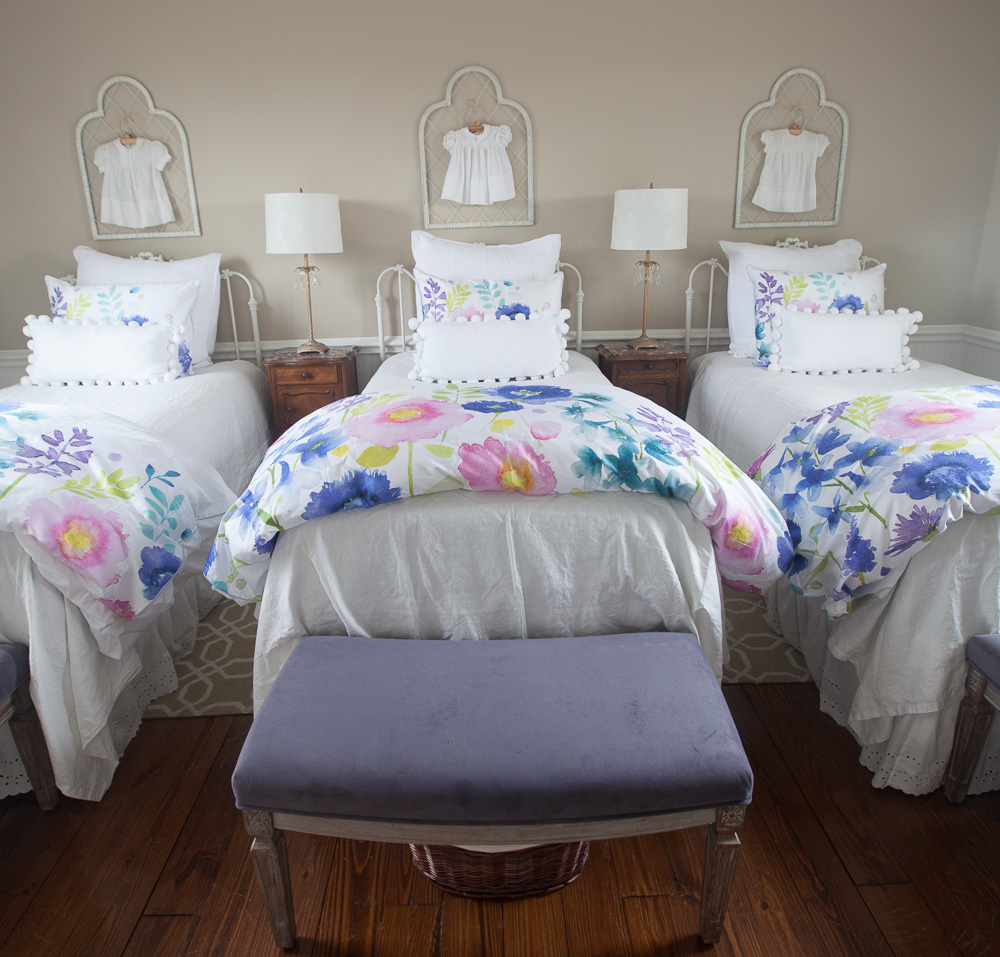 What are my take-aways?
You are never done decorating!
Be careful not to overdo an element in a room. I felt the new benches and the shutters behind the beds were two boxy elements that when added to the boxy beds were too much.
Repeating a color in a room is good design!
White always looks fresh.
Don't be afraid to move things around and try something new.
So now I have some extra shutters, so I need to figure out how I am going to use those, or sell them. Hmmmm..