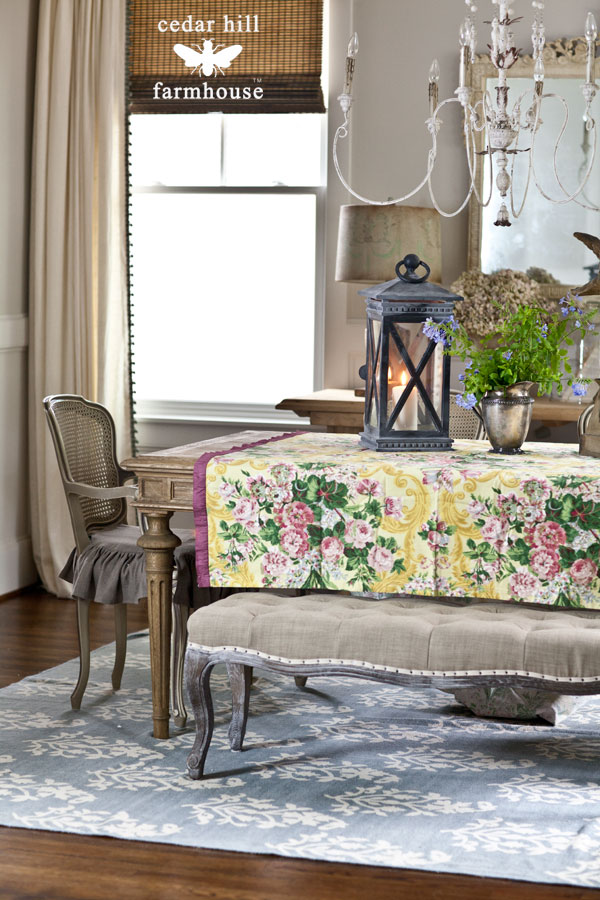 Today I am working with a lantern in my dining room.
Okay remember my best budget decorating tip where I talked about the value of buying things you love that are timeless and good quality? It may not save money the day you buy it, but it will save money over time, because you won't want to or need to replace these items.
This lantern is one of the things I am talking about.  Here's what I love about it. It's super heavy and well made. When you pick it up, you'll realize it's not a cheap lantern. The finish on the lantern is a matter finish that I love.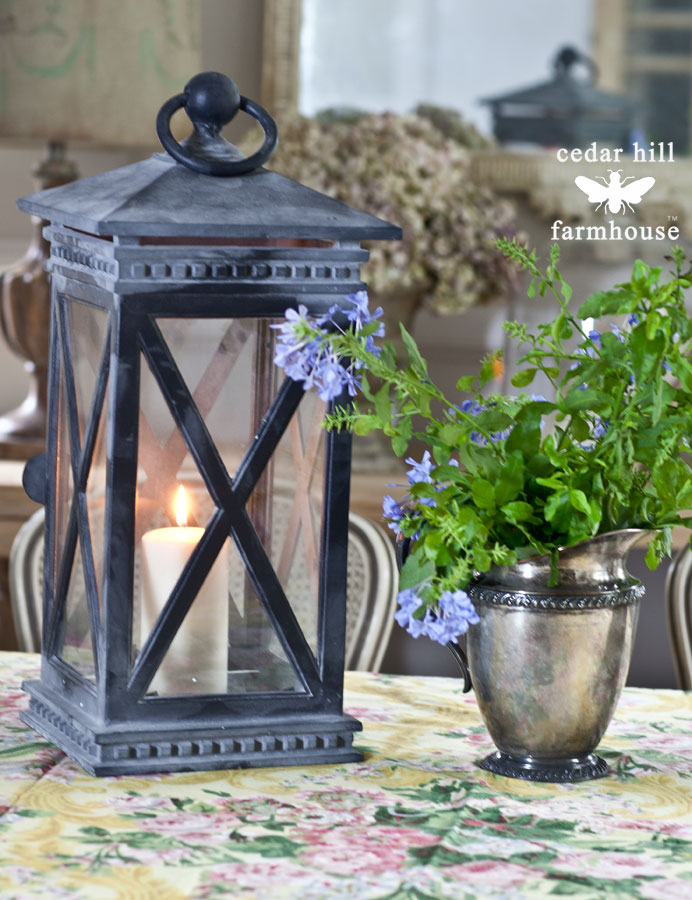 Now let's get down to business. Here is why buying something nice like this lantern will save you money. This one is well made and heavy duty. It's a classic design that will be in style for years and years, and years. So it will be in style for the long haul, and it's well made. But here's the best part. This lantern would work just as well in the fall, winter and spring as it does in the summer.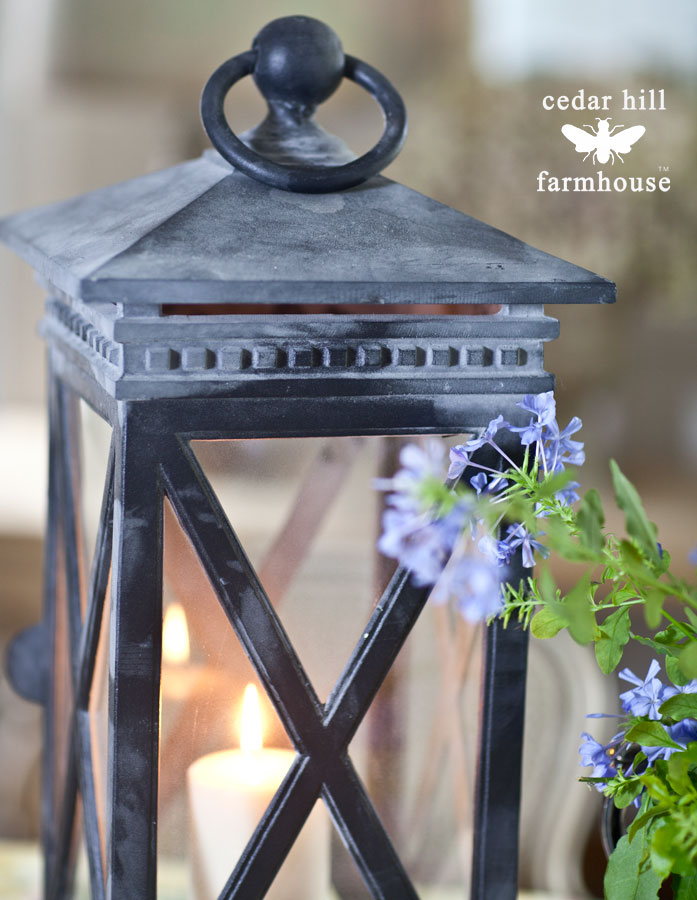 You can add fall leaves in the autumn, evergreen branches in the winter, flowers in the spring, and so on, and so on.  You could use candles of different colors also, and a ribbon on the lantern. The flowers are Plumbago I cut from the back yard.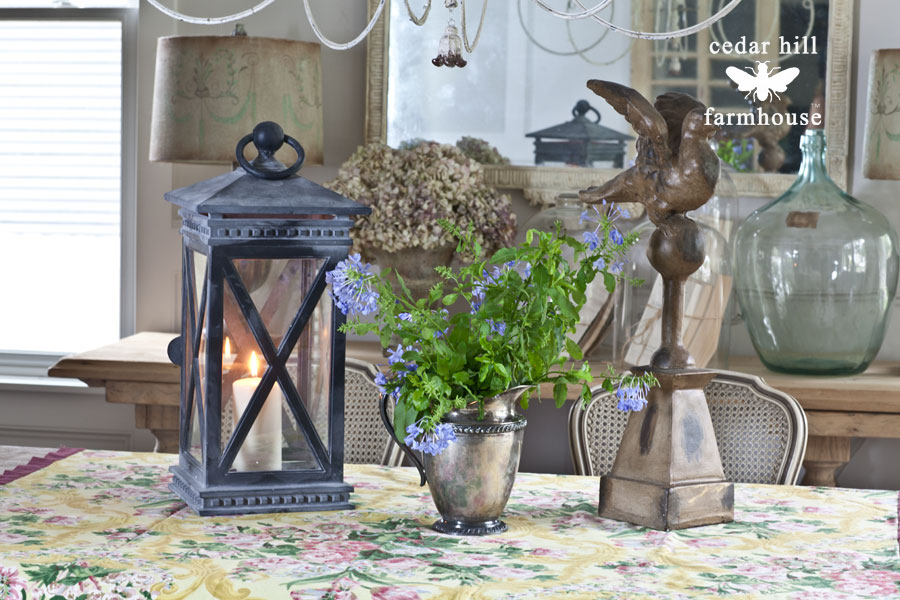 Lanterns are a great investment and can be used wonderfully with seasonal decor.