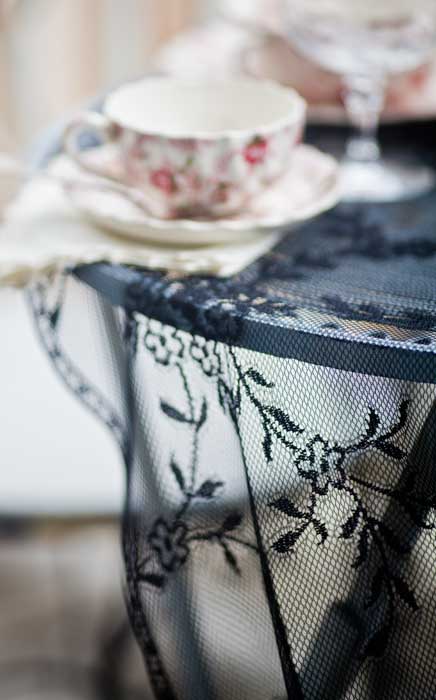 Do you love lace as much as I do?  It really is so inviting and beautiful.  I don't see black lace very often, but this lace from the Downton Abbey collection is especially pretty.  This lace is from my partner Heritage Lace.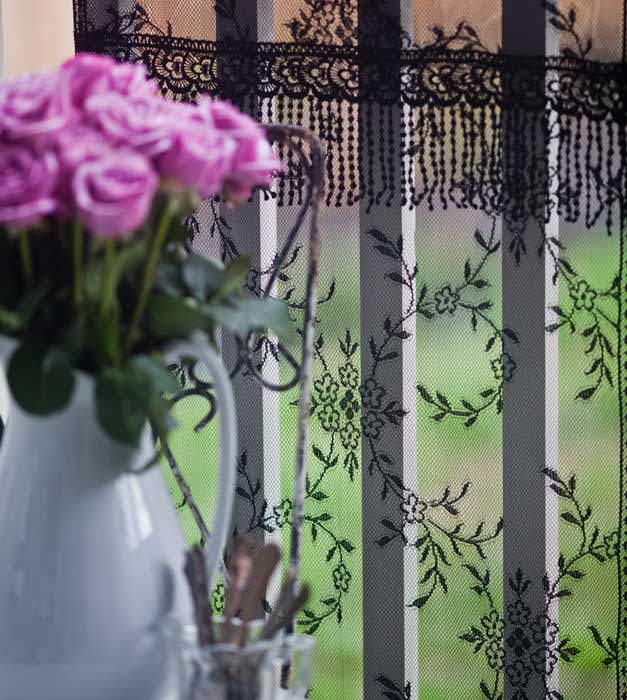 I picture this lace at Violet's home.  I can see the Dowager Countess of Granthan, pulling it closed, or better yet, telling one of her servants to close the curtain.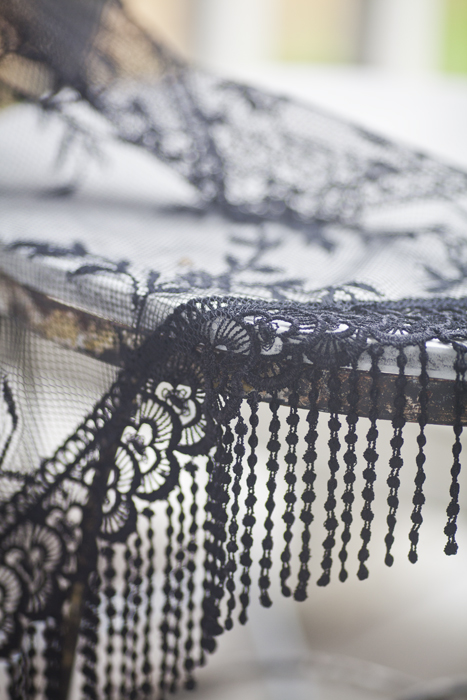 I love Violet.  She's so spunky.  This lace reminds me of her.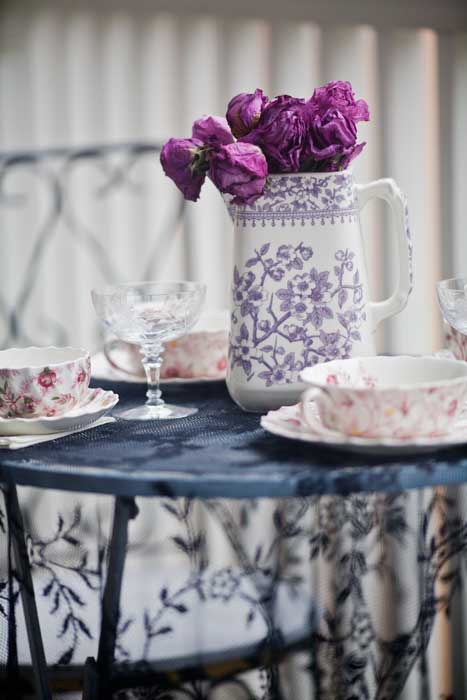 Oh did I mention I love my job?  Playing with dishes and lace are my kind of 'work'.  🙂