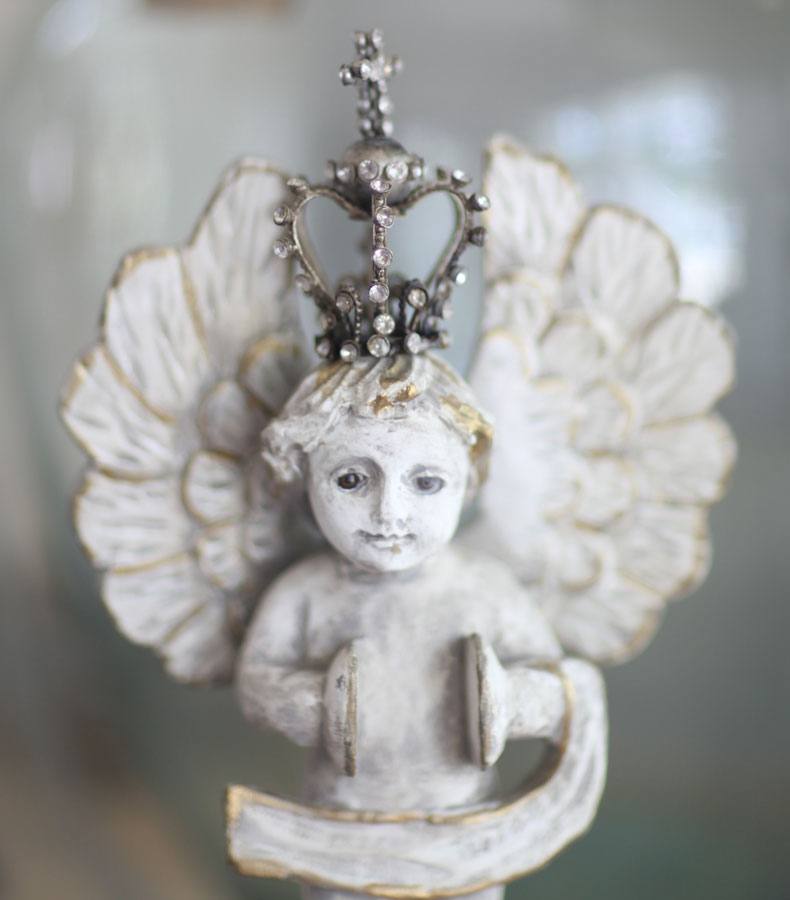 I'm kinda obsessed with crowns. I even own a tiara. (Don't judge.) I only wear it a few times a week. Okay, I'm just messin with you now. But I do really have a tiara. I bought it just because every girl needs one. It's costume jewelry, but that besides the point.
I love crowns because they are beautiful and well I think everyone should have at least one.
They remind me of France, although crowns of course were worn by royals throughout history in many countries. I think it is also all of the santos I have seen wearing crowns in old French Catholic Churches that have caused me to associate the crowns with French style.
So I love using Santos and even just the crowns in my home to give it French charm.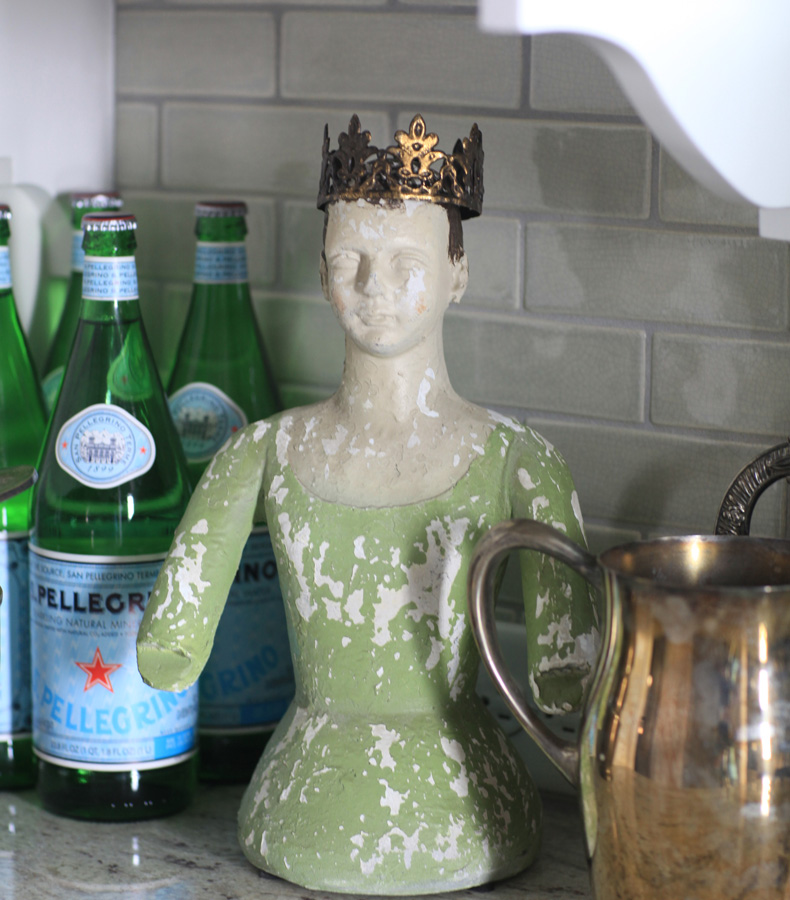 The one below has movable joints at the wrist and elbow.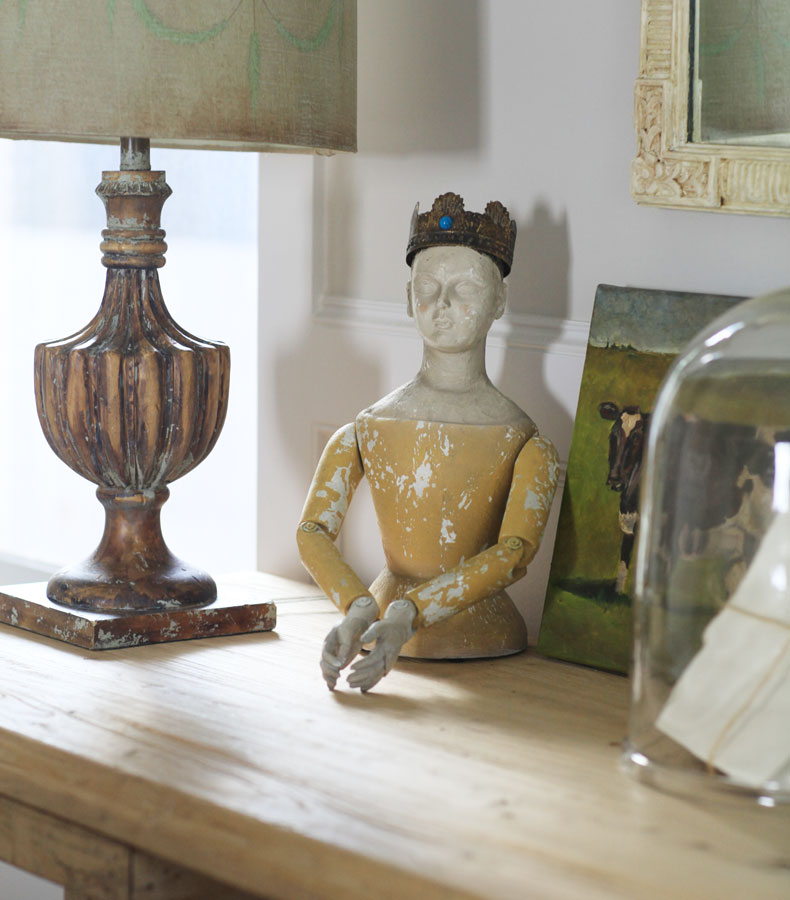 I know this Santos doesn't look too happy, but at least she looks regal with her crown.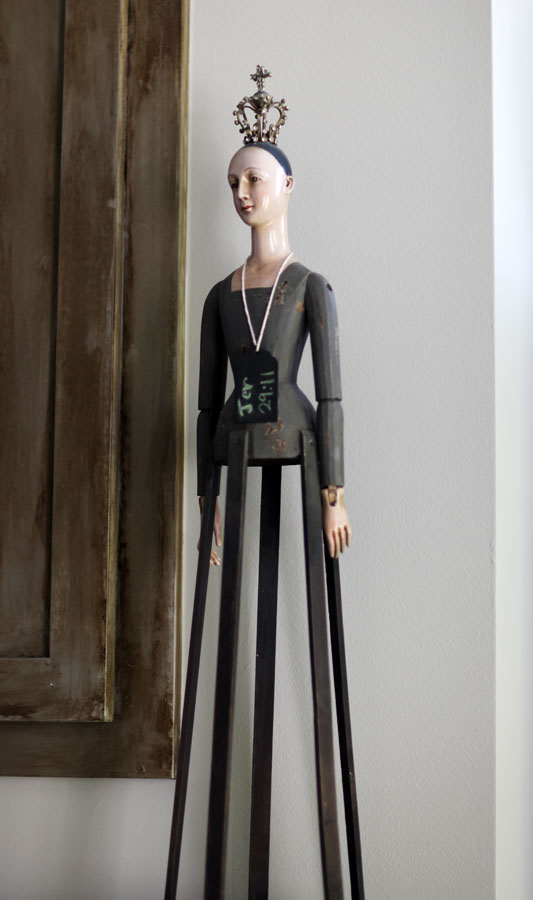 I also like having crowns sitting about on top of books,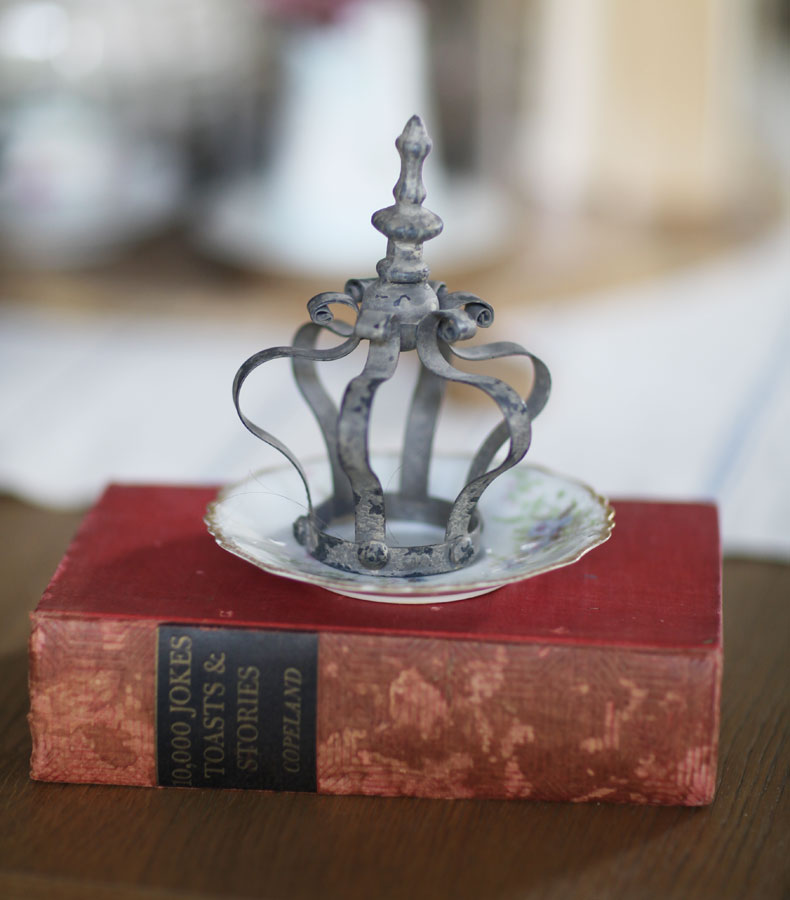 on top f a cloche here or there,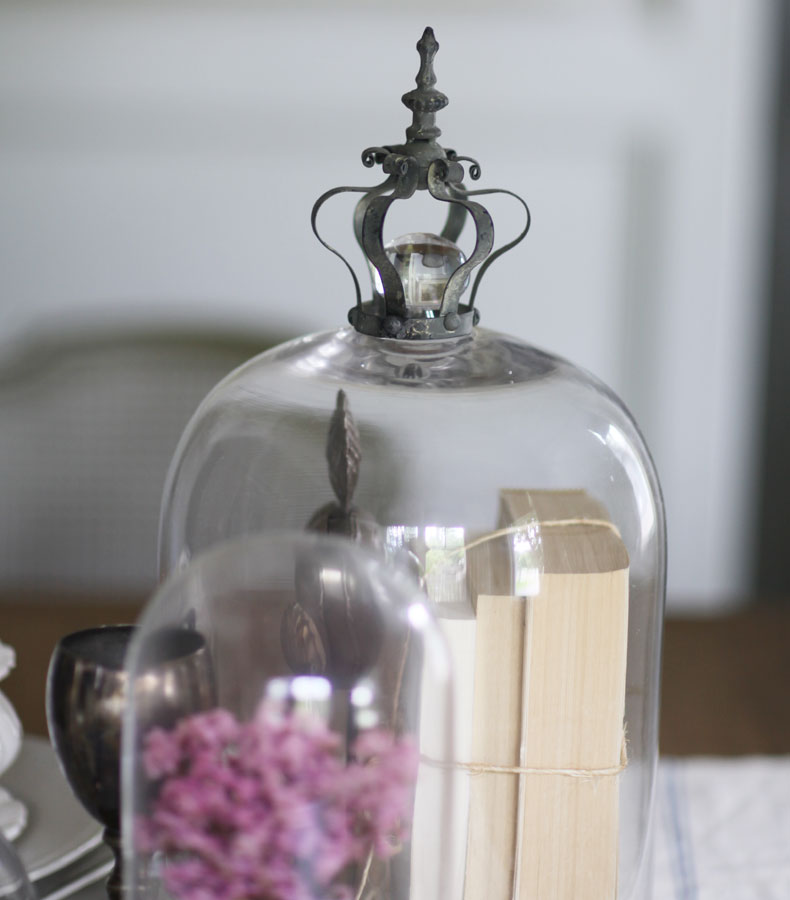 on a tiered tray,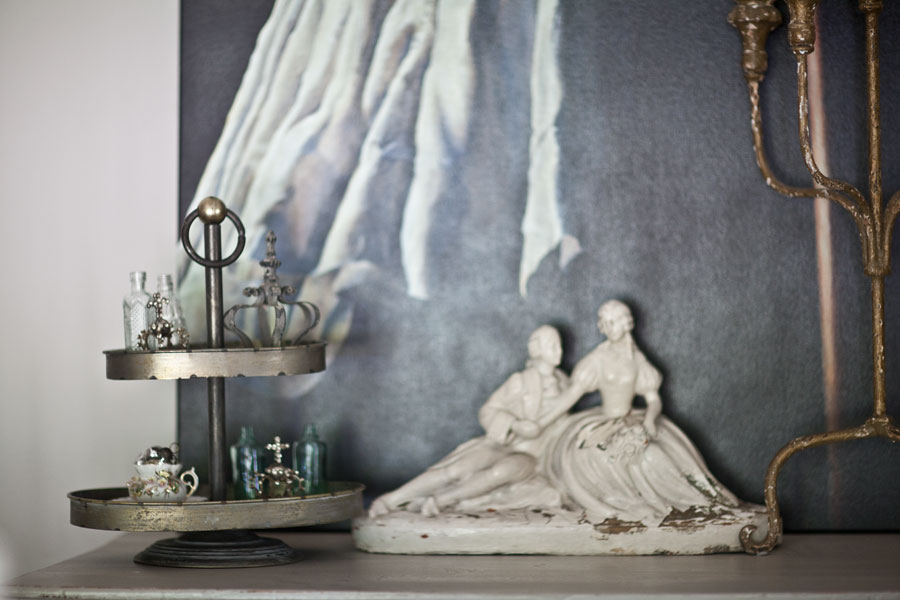 Or even on a little flat tray.  I think they work just about any where. And who doesn't want a crown?