So what exactly do you put in a cloche?  I know people that are very creative with them, but I was left scratching my head, often than not, trying to figure out what to put in mine.
The trick is to find something small enough that will fit in it, that is tall enough to be seen.  I went through my large selection of vintage books and found just a few that would fit in my cloche.  Then I added a hand to give it a bit more interest. I used a very big book on the bottom, so I could move the whole thing easily.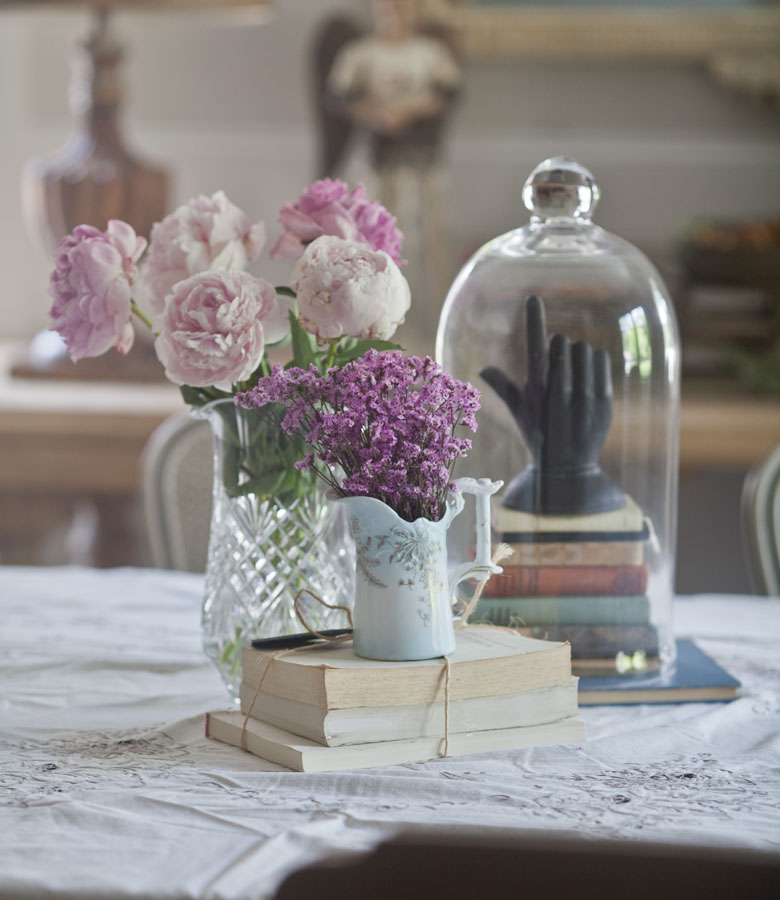 I got the idea of my darling friend Bev. Look at her cloche below.  I love the old stack of books and the trophy inside the cloche. That is ONE TALL CLOCHE!!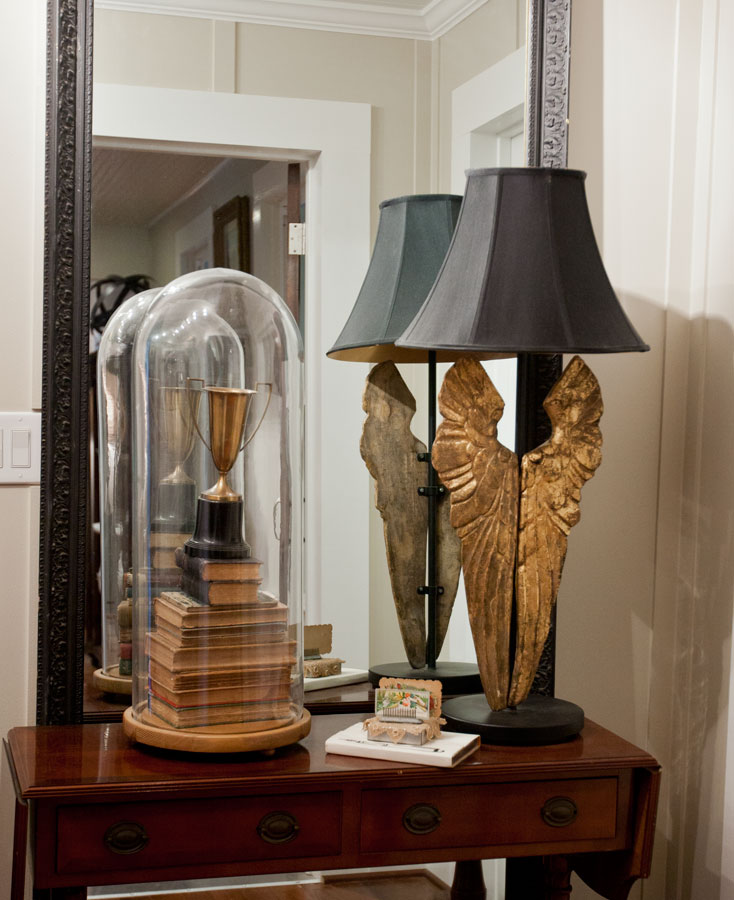 And Bev has such a good eye, that she can leave the cloches empty, and it still looks good!! I think having more than one cloche, in varying heights, makes the empty ones interesting.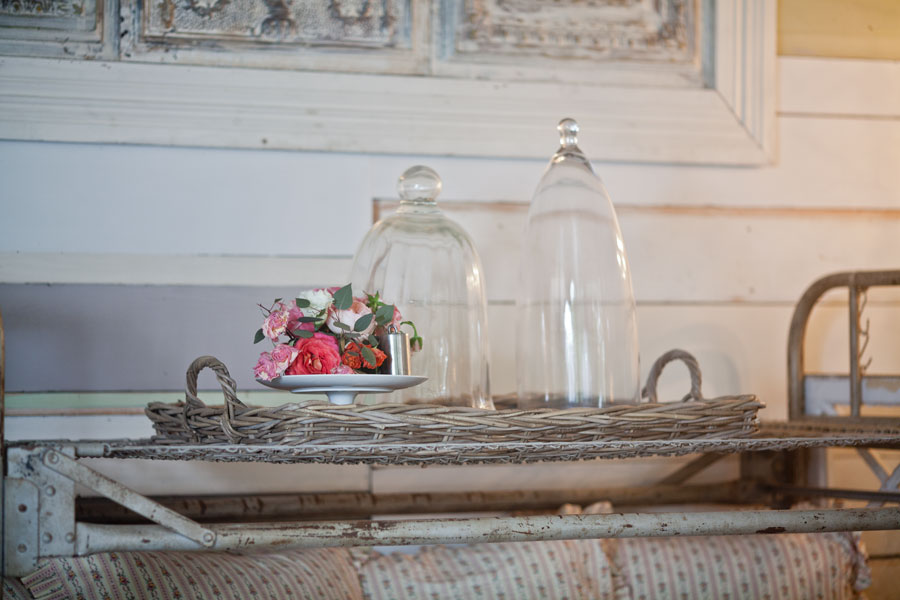 Below I just added a little sugar scuttle (I think that is what it is called.)  The cloche gives the item the illusion that the items underneath are so important they must be protected by the glass.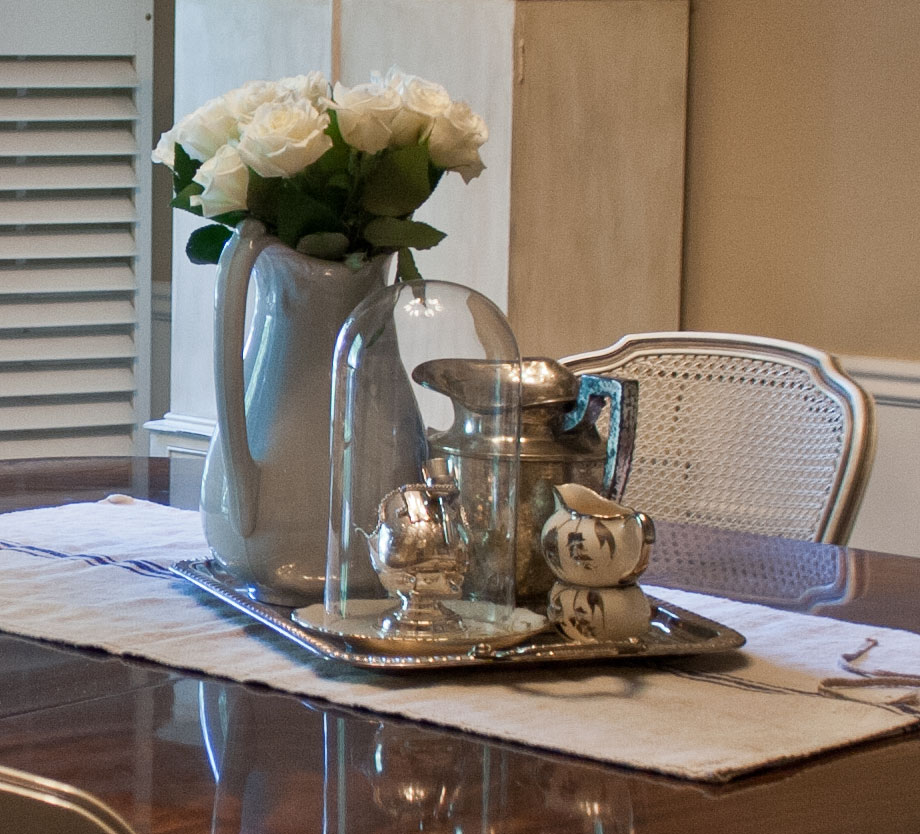 Below I placed a vintage lottery ball holder on top of a book. The cloche gives it an air of 'importance.'
Clearly, I'm not the cloche expert. So what do you put in your cloche??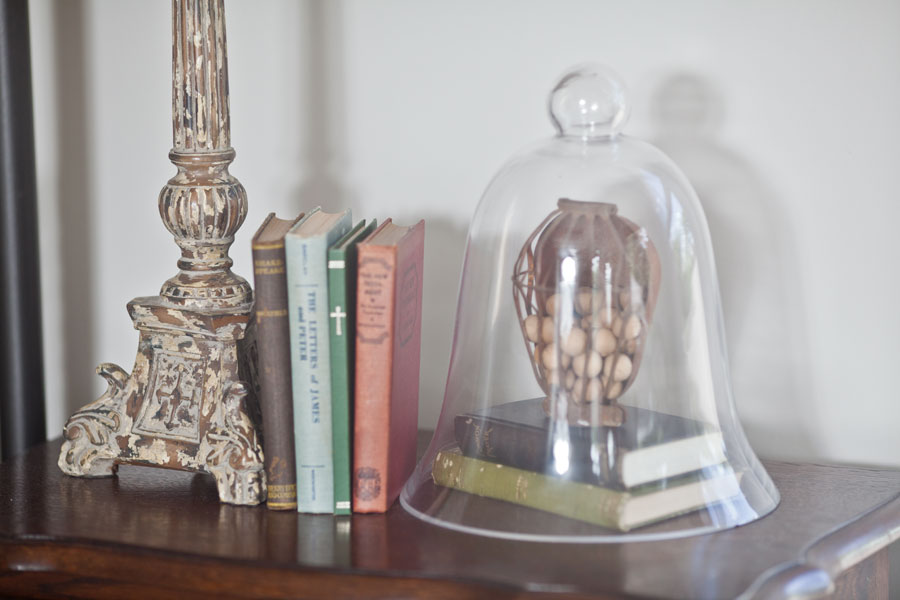 As you may know I'm a contributor for the Bali Blinds website. I would love for you to join me there today. I'm talking about how to make over a bookcase into craft storage. CLICK HERE.