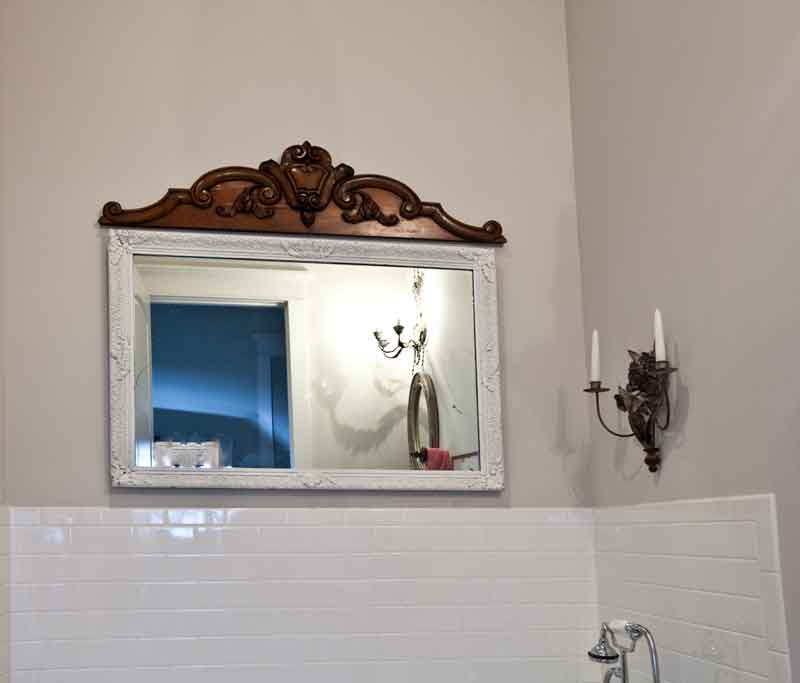 Have you ever seen a pediment broken off of the furniture it used to be attached to, and wondered what to do with it?  I see them often at auction or at antique stores.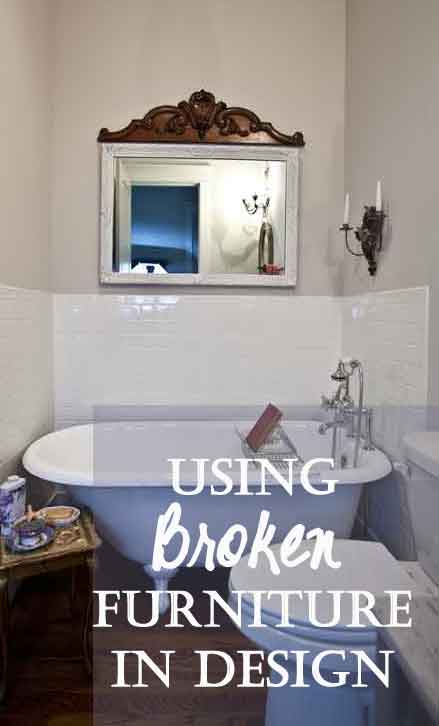 They are usually well-priced because people don't know what to do with them. There are actually many things you can do with them. This is just one idea.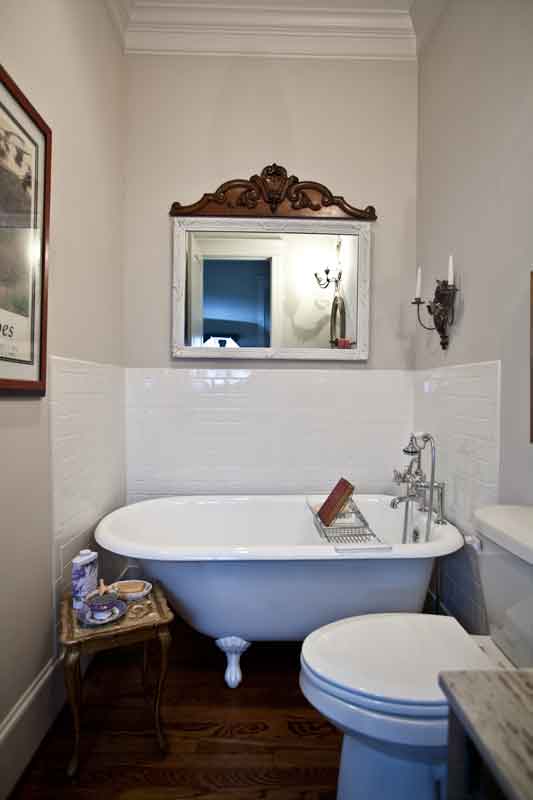 I know the pediment would probably look better if I painted it to match the white mirror, but I love the patina on this very old pediment, so I left it stained.
It looked boring before, and I wasn't sure what I would do in here, but I'm loving the new look. And how else can you get that much character from simply using a hammer to put a nail in the wall?  Since it has picture-hanging wire on the back,  if I can change my mind, the pediment can easily be moved to another room.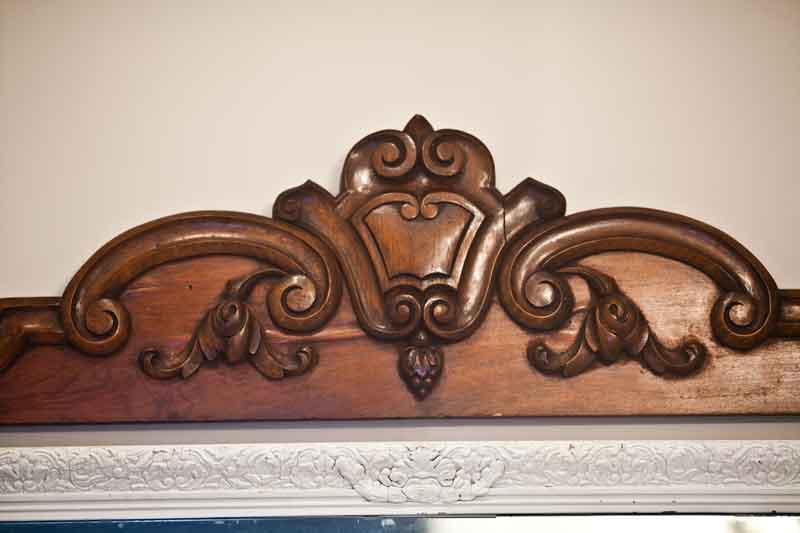 It really goes well with my antique towel holder too.