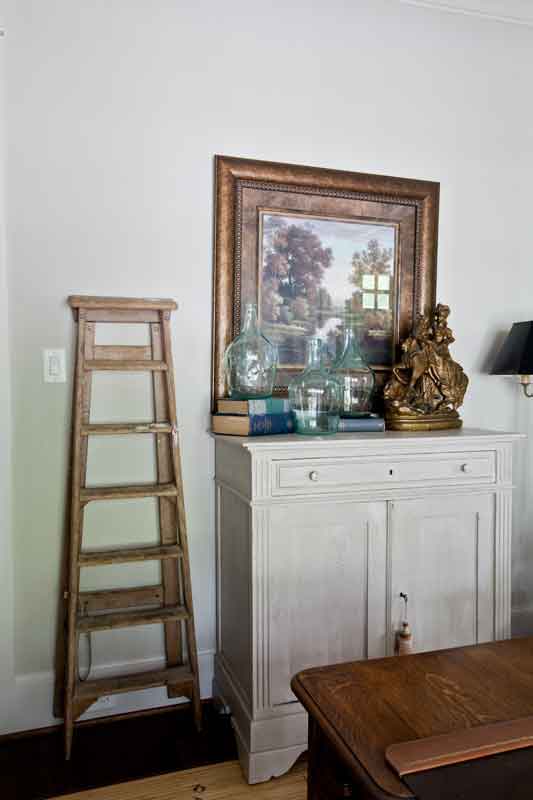 I really was minding my own business (at the antique store) and saw this gorgeous ladder. I really fell in love with a fruit tree ladder at Round Top, but it was 9 feet tall, and would have been difficult to transport here.  This one is shorter and cheaper, and just around the corner from my house.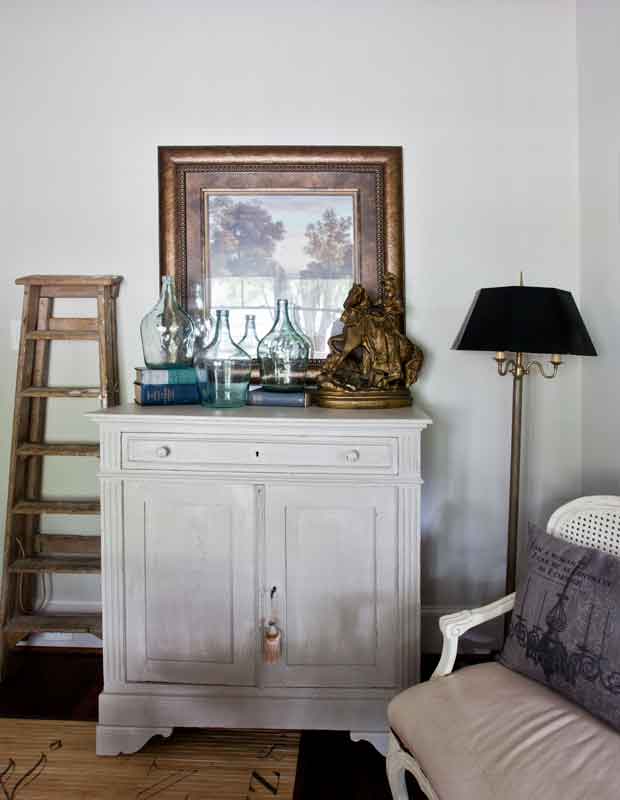 I think it works beautifully in my study.  If you want to see more of the study, you can see it here and
I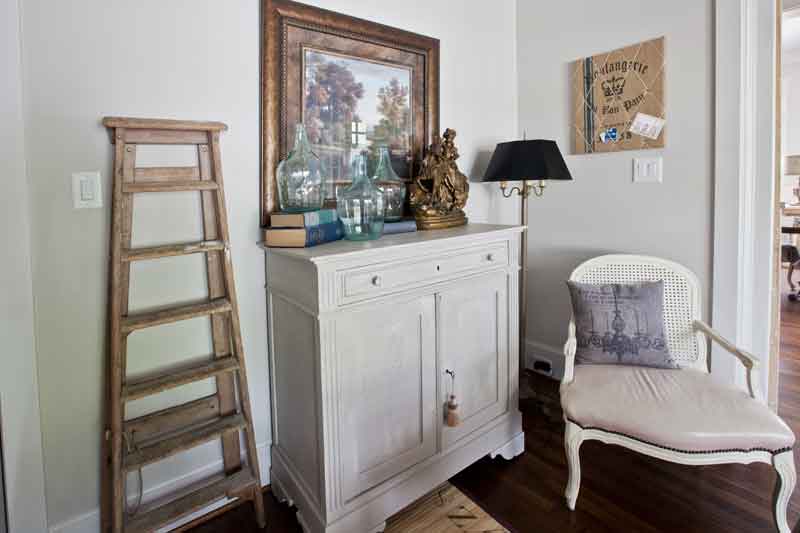 I think the thing I like about it is the mix of elegant refined things with rustic elements. I find that is a recurring theme in my design.
I'm not going to promise the ladder will stay here, it could end up somewhere else, but you knew that already didn't you?