My mom asked me what I was up to yesterday, and I told her I was using a dresser as a sofa table. She seemed to think it was an odd idea. Sometimes people don't share my vision, but that's okay.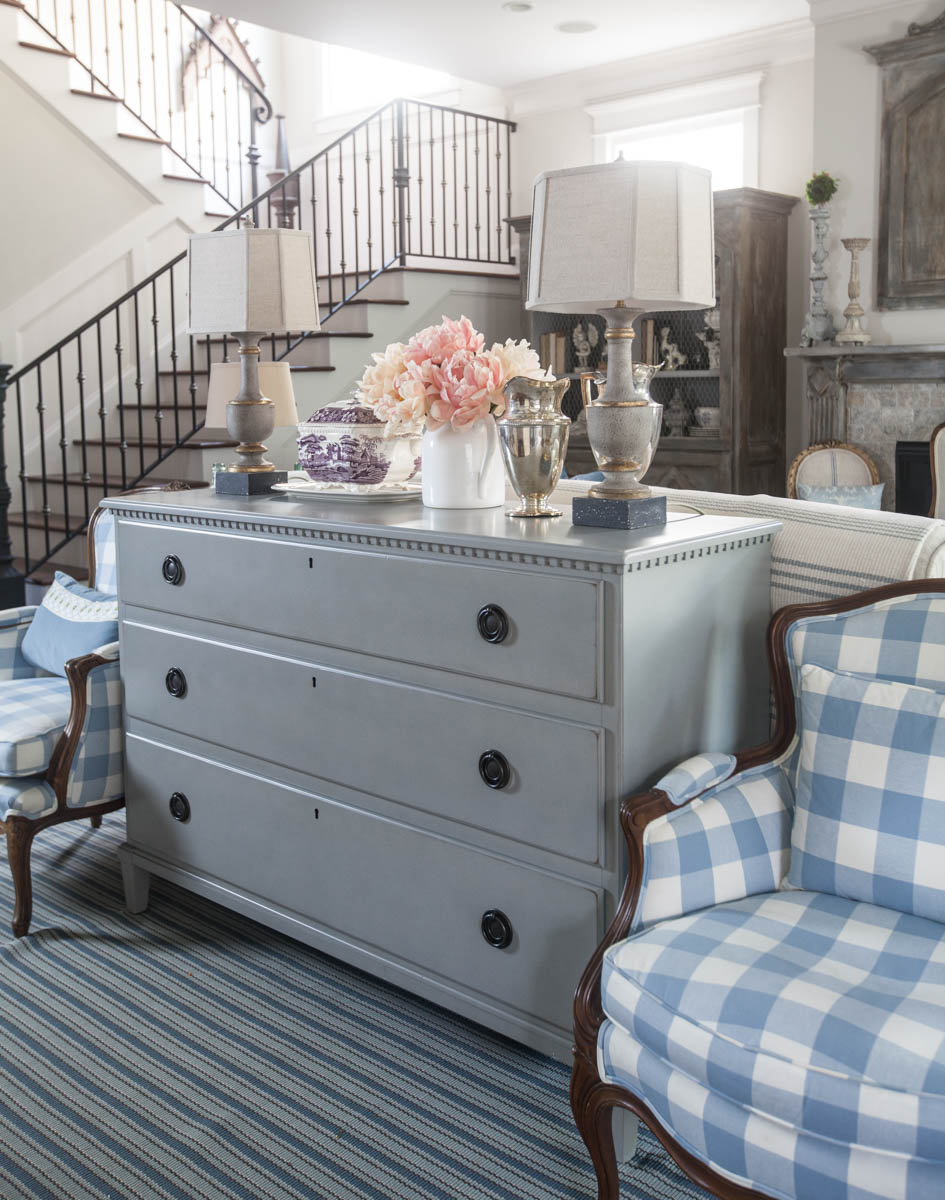 First, I'm going to go in the 'way back' machine and show you what it looked like when we first moved in.  The back door is to your right, so as you walk into the house from the back door, you walk behind the sofa. I thought it felt unfriendly to always be looking at the sofa from the back.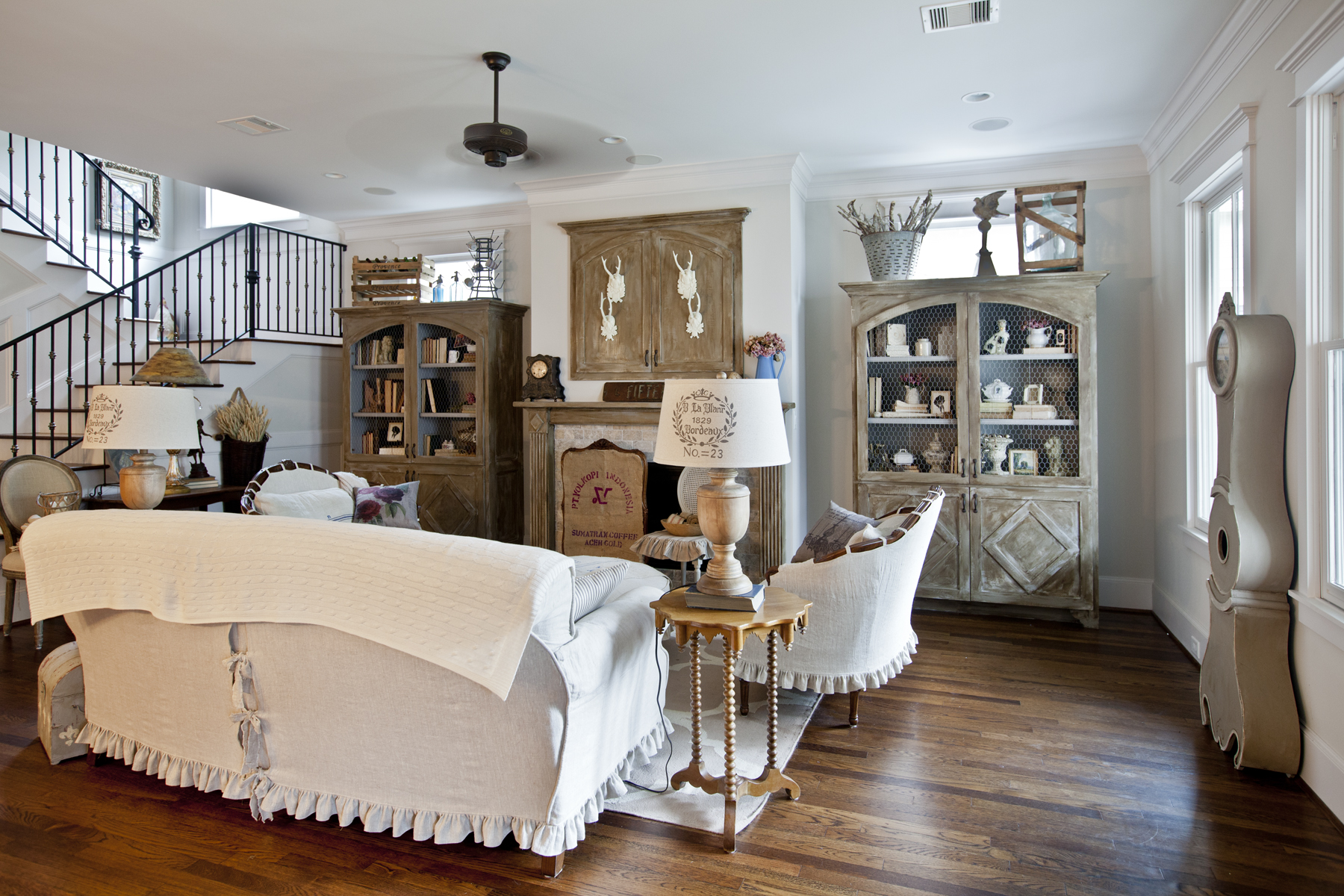 On the other side of the room facing the back of the sofa is the kitchen. So the back of the sofa is not only what you walk past as you enter the room, it's also what you see from the kitchen.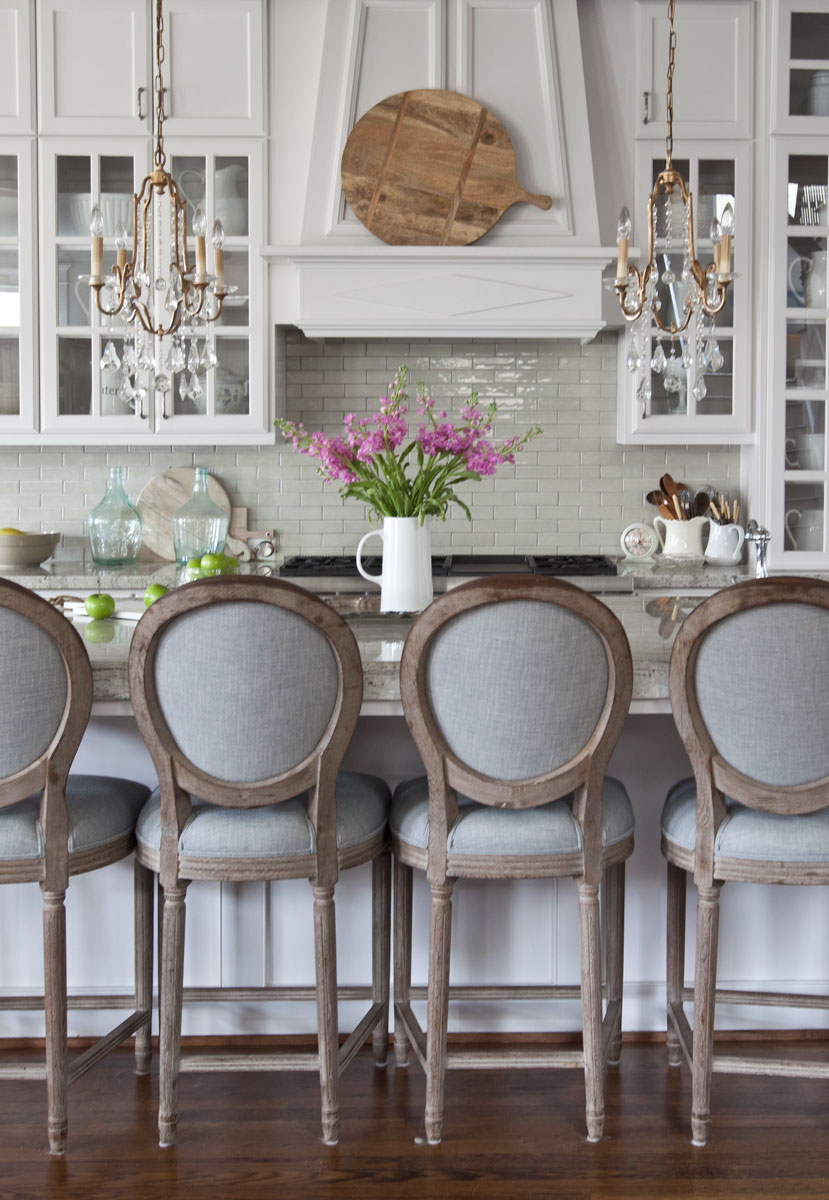 I felt like we needed a focal point behind the sofa, so it didn't look like you were being left out of the action. I went with this sofa table.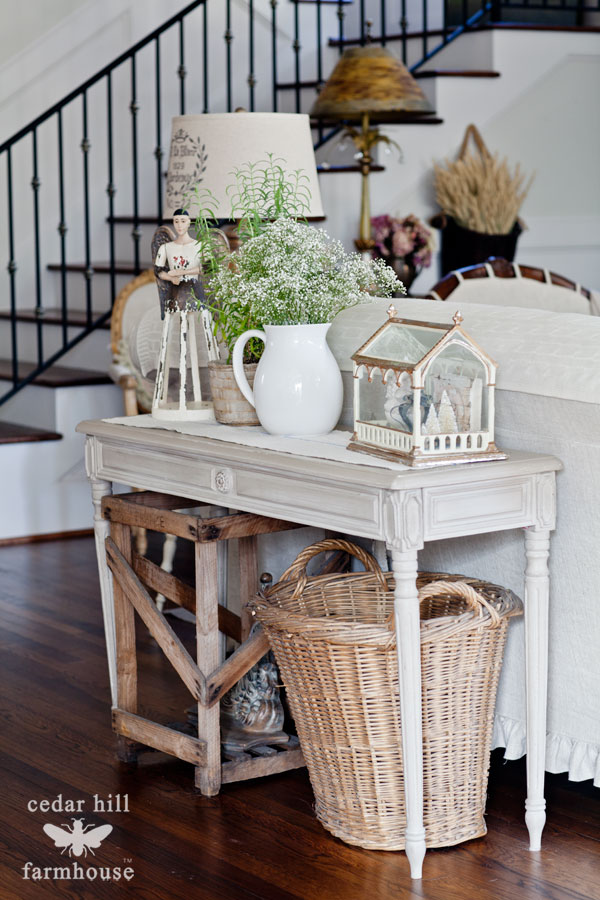 As much as I loved the table, it felt like there was still something missing, so I added chairs on either side of the sofa table.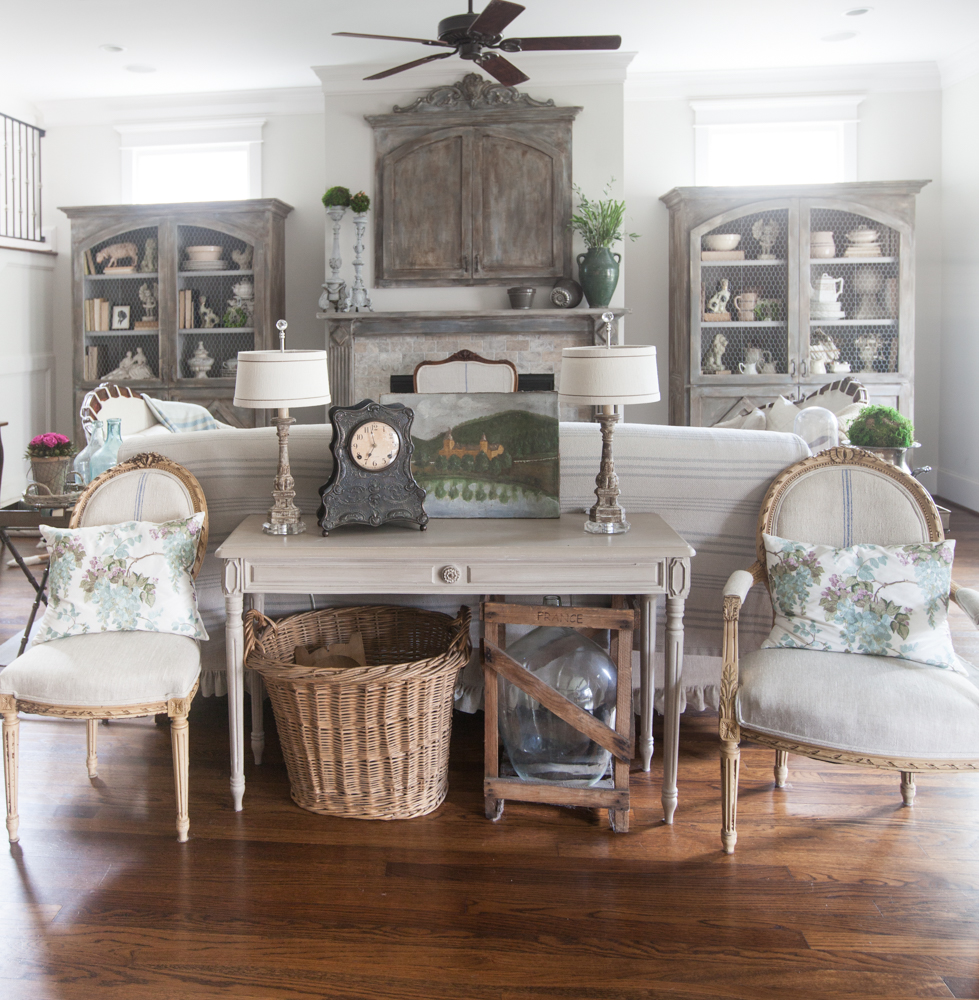 Next, I fell hard for this gorgeous Gustavian bench. It's so pretty, but putting it behind the sofa, wasn't the best placement for this piece. I moved the sofa table to my daughter's room, where it's used as a desk.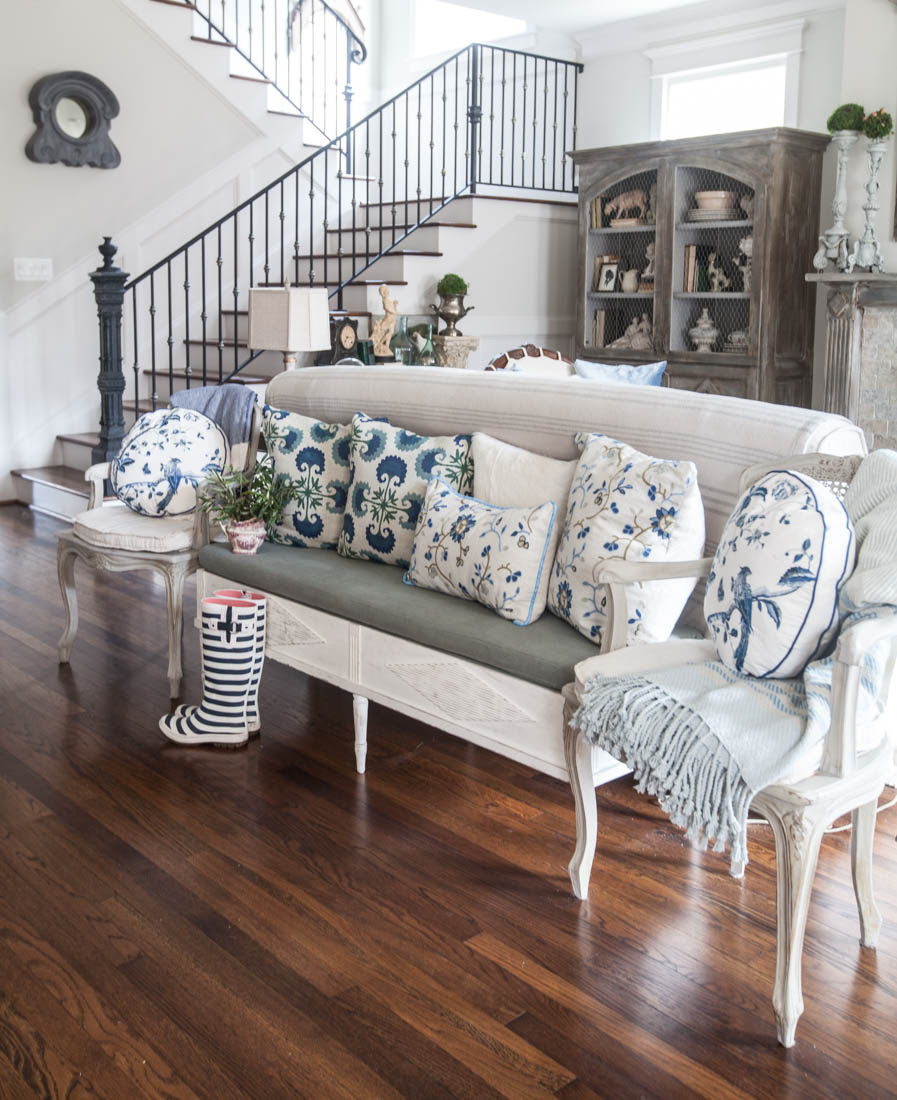 Finding just the right piece of furniture sometimes takes some time. I'm not sorry I bought the Gustavian table or bench, and I've moved them to other rooms. Next came the 'let's try two chests' behind the sofa.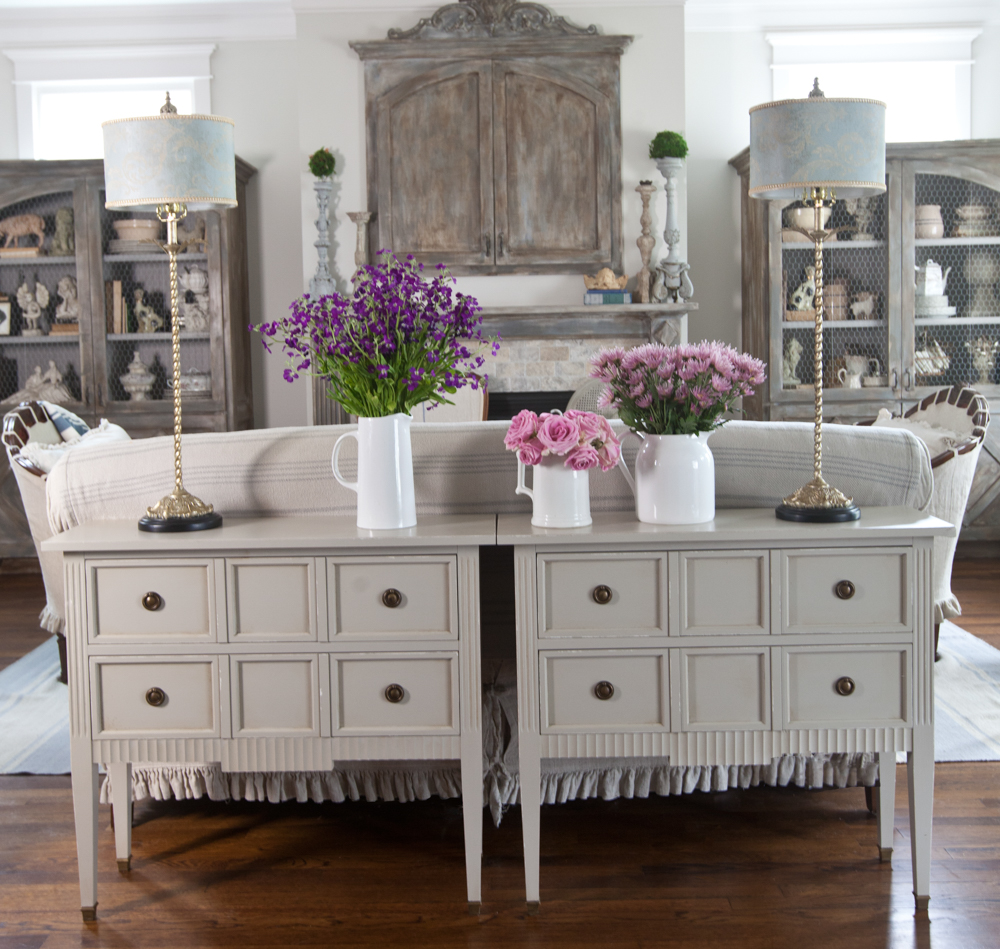 I liked it, but still, kept looking for the perfect fit. These Gustavian chests have been moved to other rooms. See the pattern? If you buy something, try to find something that will work in more than just one room in your house. That will make it a more flexible piece.
I felt like the best thing was to find something large. The smaller scale things seemed too petite for the space. I also liked the idea of storage, so that I would have one place to store placemats, napkins, and tablecloths.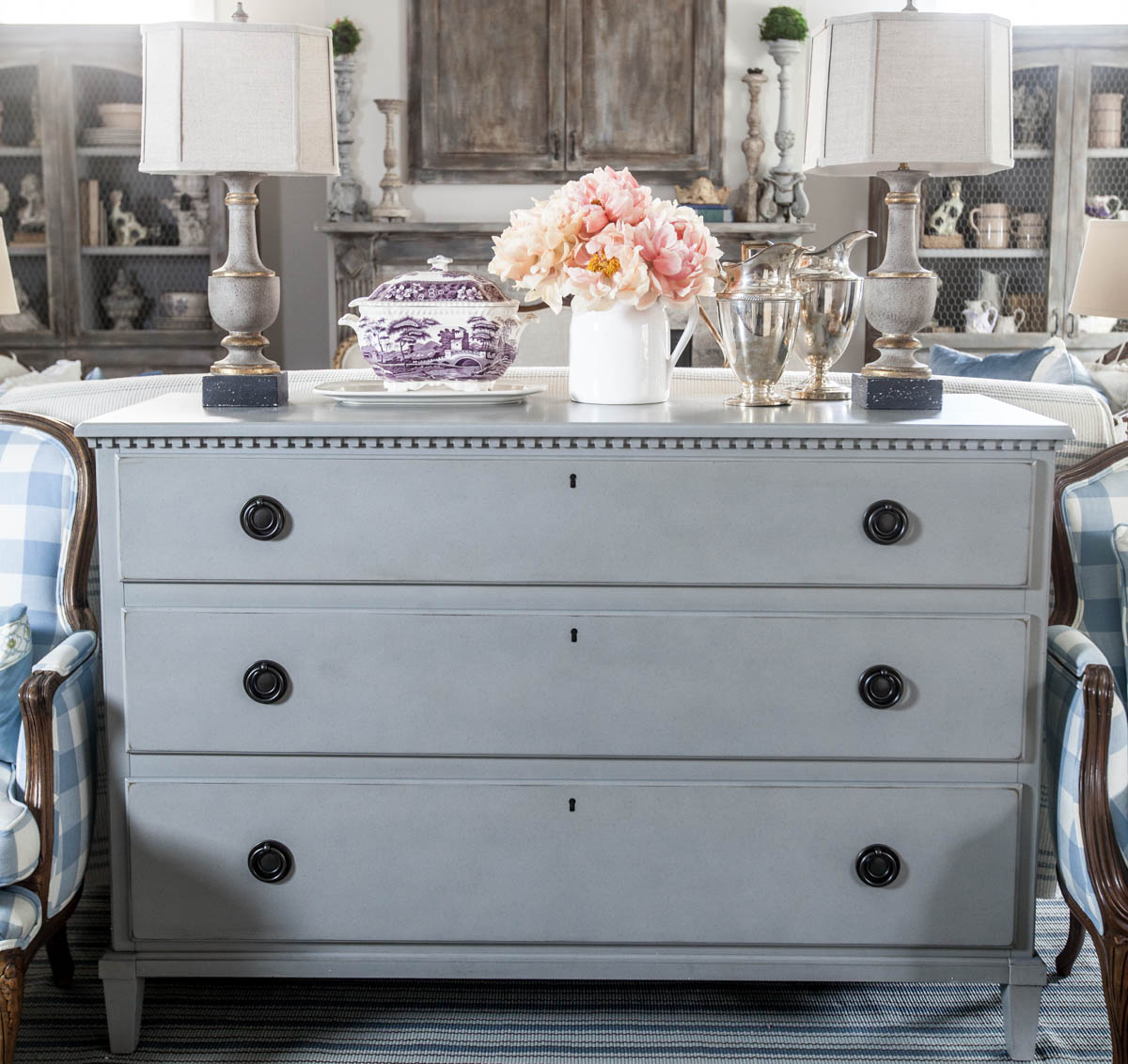 Yup, another Gustavian piece! And it's got loads of storage.  I also added a rug for this seating area behind the sofa so it would feel like it was just as special as the other side. Can you see Molly napping below?  I think I moved her bed out of the way for the photos, but I promise she has a very large, comfy dog bed.
'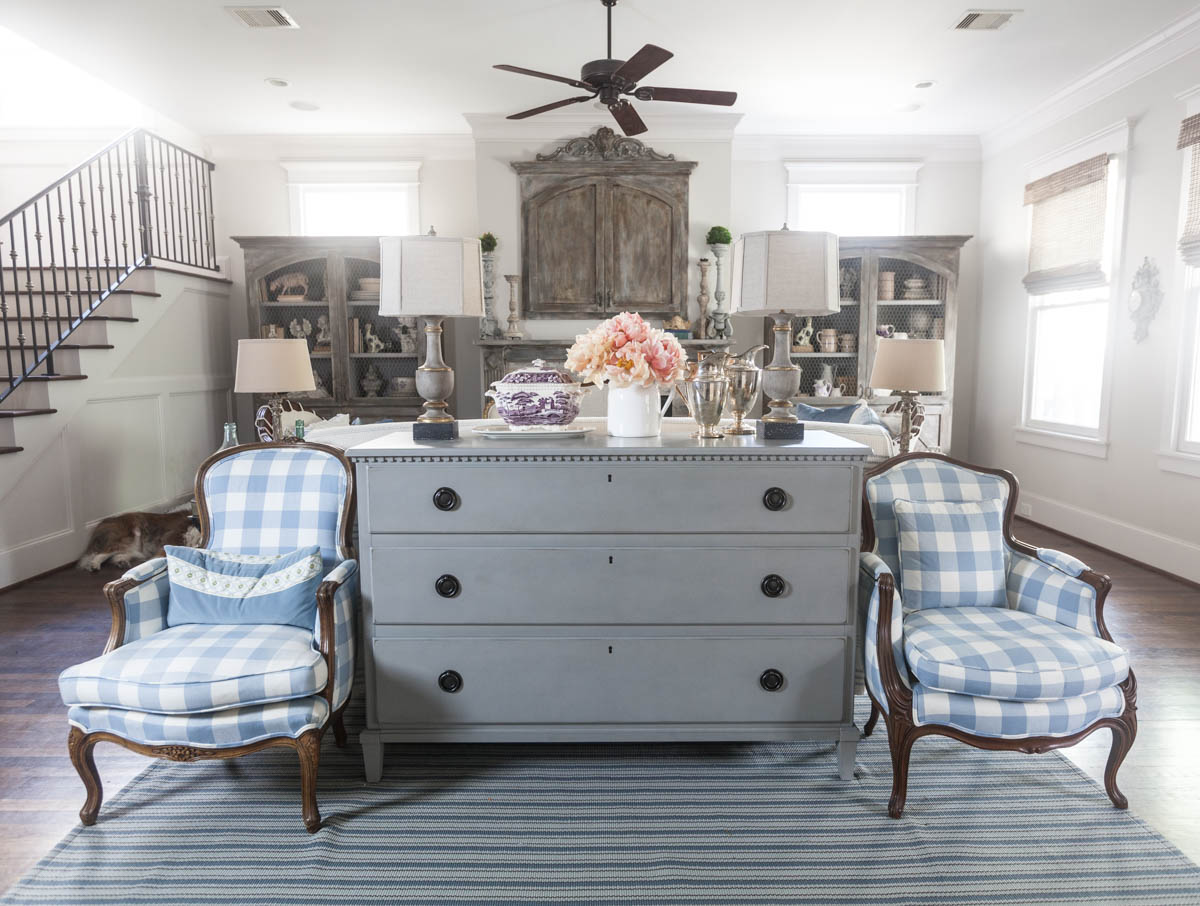 It's definitely an oversized piece, but I prefer a piece to look too big, than too small. It does remind me of the Seinfeld episode where Kramer had guests sleeping in his chest of drawers. CLICK HERE to see the clip.
Check the list below to see some Gustavian items I found for you. The bench and sofa table above were both found at Wisteria.com