Notice I said "use framed art in front of a fireplace' and not 'use framed art as a fireplace screen.'  This is ONLY for cases when there is NO FIRE in the fireplace. This art is highly flammable, and needs to be moved if the fireplace is in use or hot.  Okay, so if your artwork catches on fire, don't call me, hee, hee.  Seriously people, be safe!!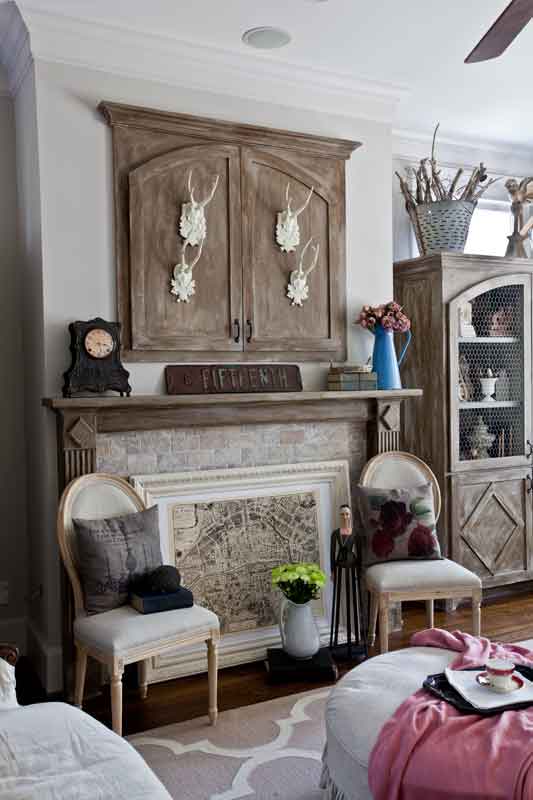 So I had an old gold frame I wasn't using, it was a 30×40 inch frame.  Previously I painted it (HERE) and put it in front of the fireplace.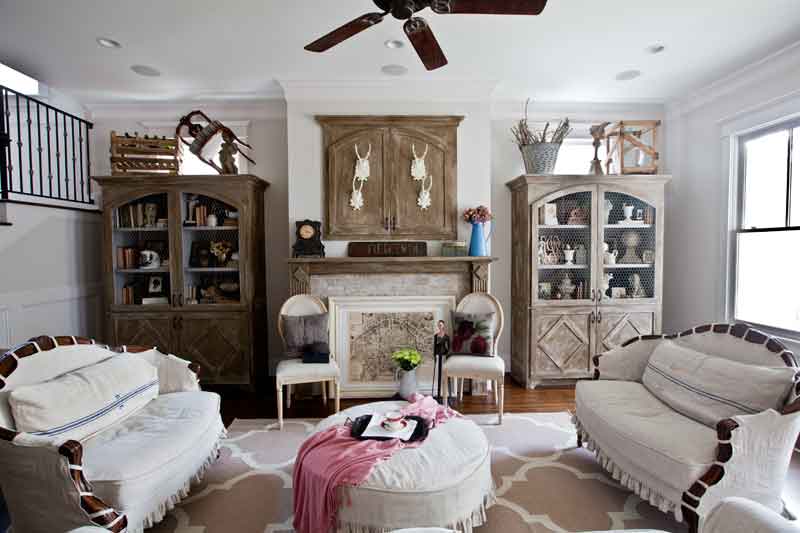 Then I thought, what if there was something really interesting in the frame?  But I didn't want anything too busy or with too much color. I thought it would look weird. Yes, a monochromatic print on the floor in front of the fireplace is not weird, but a painting with lots of color is. Well, what I really mean is that something with lots of bold color wouldn't work in this room, but in a room full of color, it might be really nice.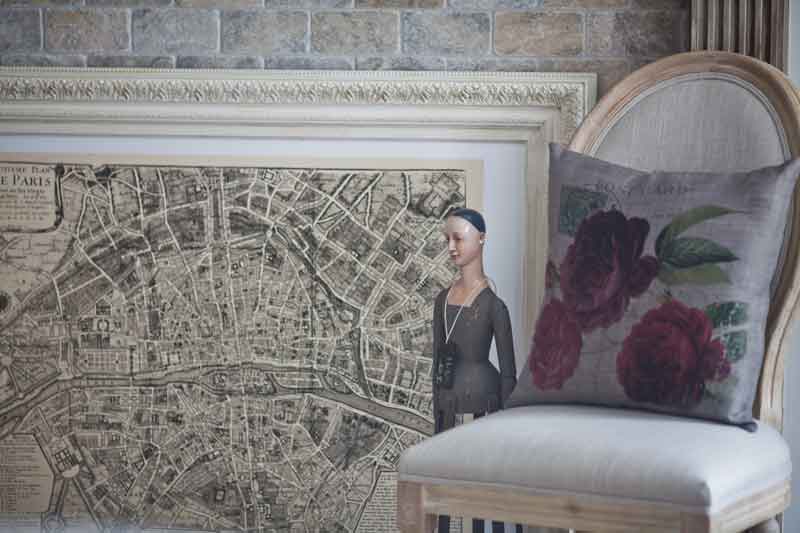 This is actually a map of Paris from 1715. Well it's not the original, of course.  I had the map mounted on foam board, so it wouldn't need glass. If you have artwork on the floor,  I don't recommend having glass in the frame, because it is much more susceptible to breakage.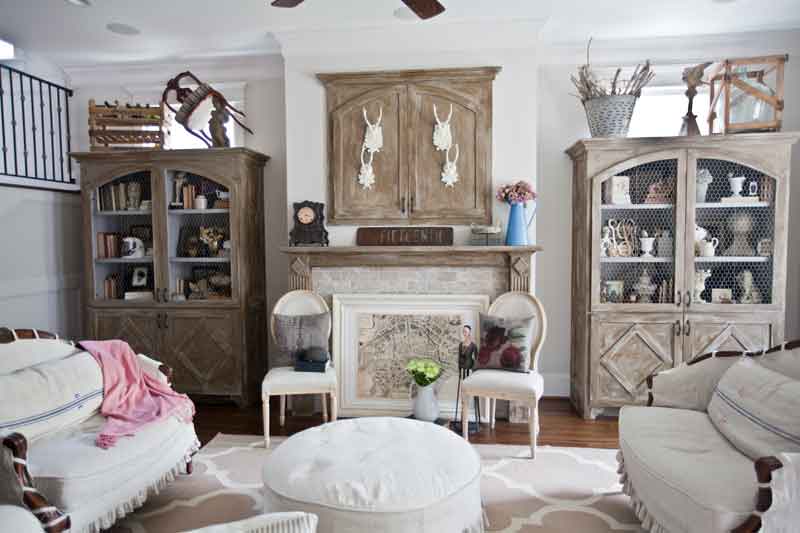 For those of you that are wondering, I won't be leaving the print in front of the fireplace in the winter when we actually use the fireplace.  I wanted a pretty screen, but never could find one that I liked that was the right size.
So just remember, just because it hasn't been done before is not a reason not to try it. And although I haven't seen this done before, I suspect someone somewhere has done it.