This is a Vintage pillow tutorial, but you could use this technique with new fabric as well.
This pillow was so fun to make. I cut a piece of fabric that was hand embroidered for the front of the pillow. It was not quite big enough so I cut  piece of fabric to mount the embroidery to. Then I cut a top and bottom piece for the back.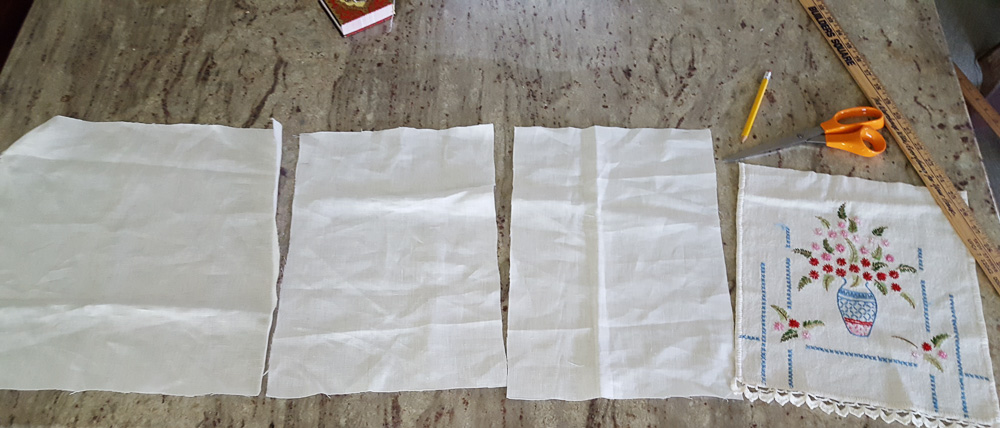 I hemmed one end for the top back and one end for the bottom back. First I pressed the seams, then did the sewing.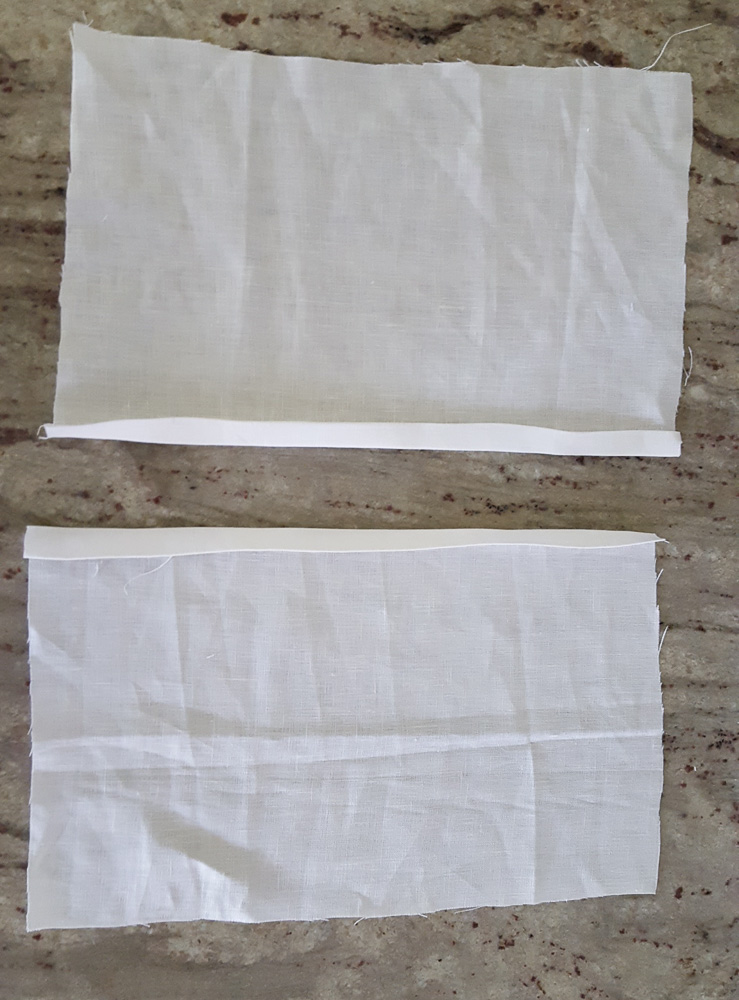 Don't forget every time you leave a comment on any post at the Cedar Hill Farmhouse blog during October, you are automatically entered to win my giveaway. Details here.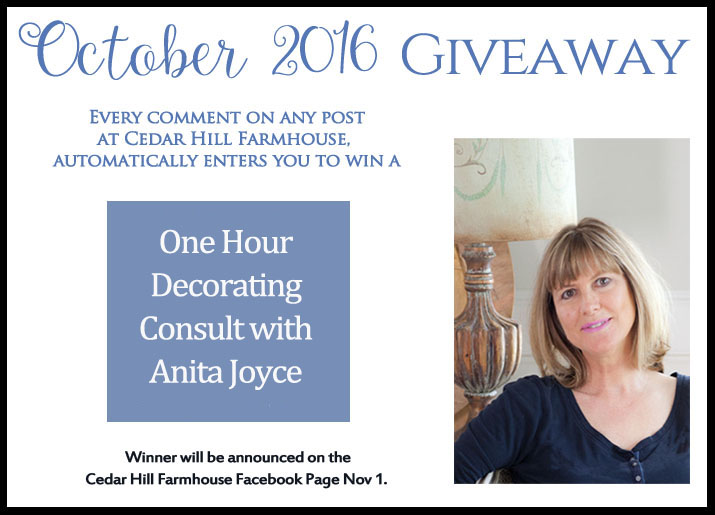 Next I pinned the embroidery work to the front piece.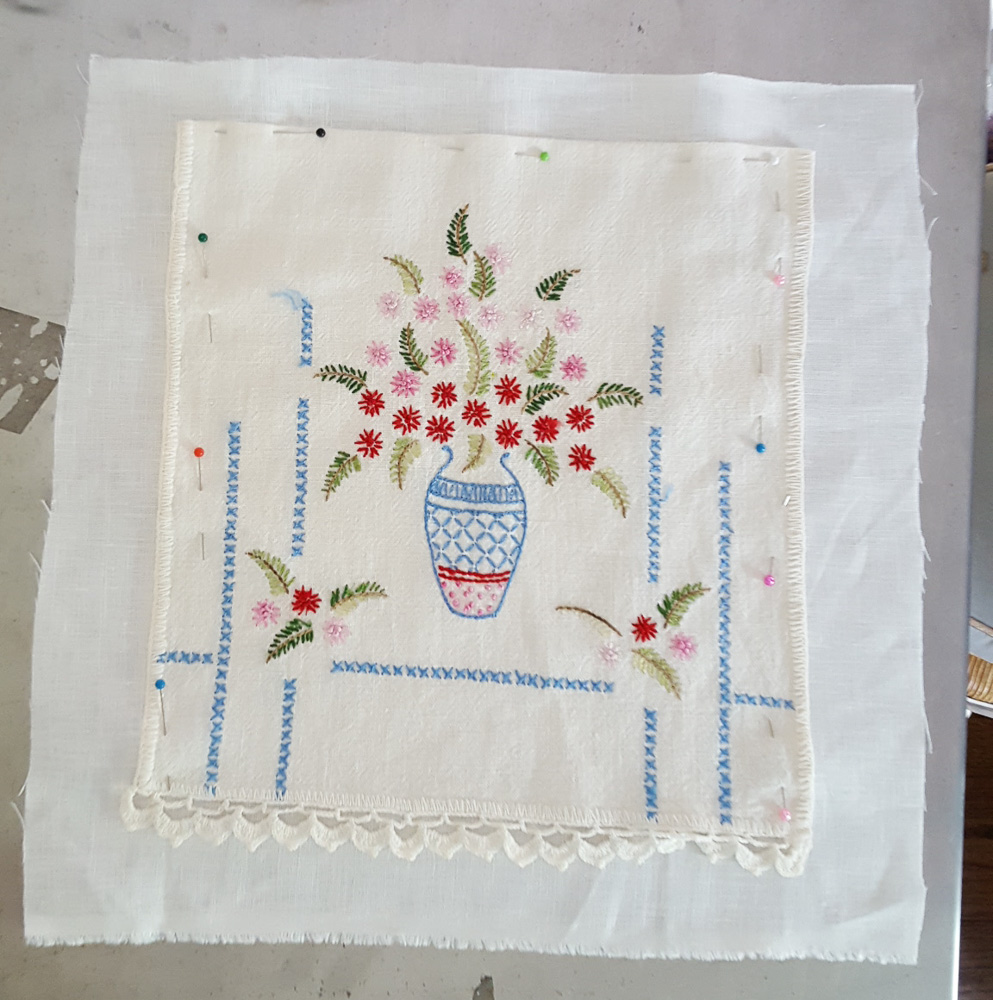 After I sewed it in place, I removed the pins.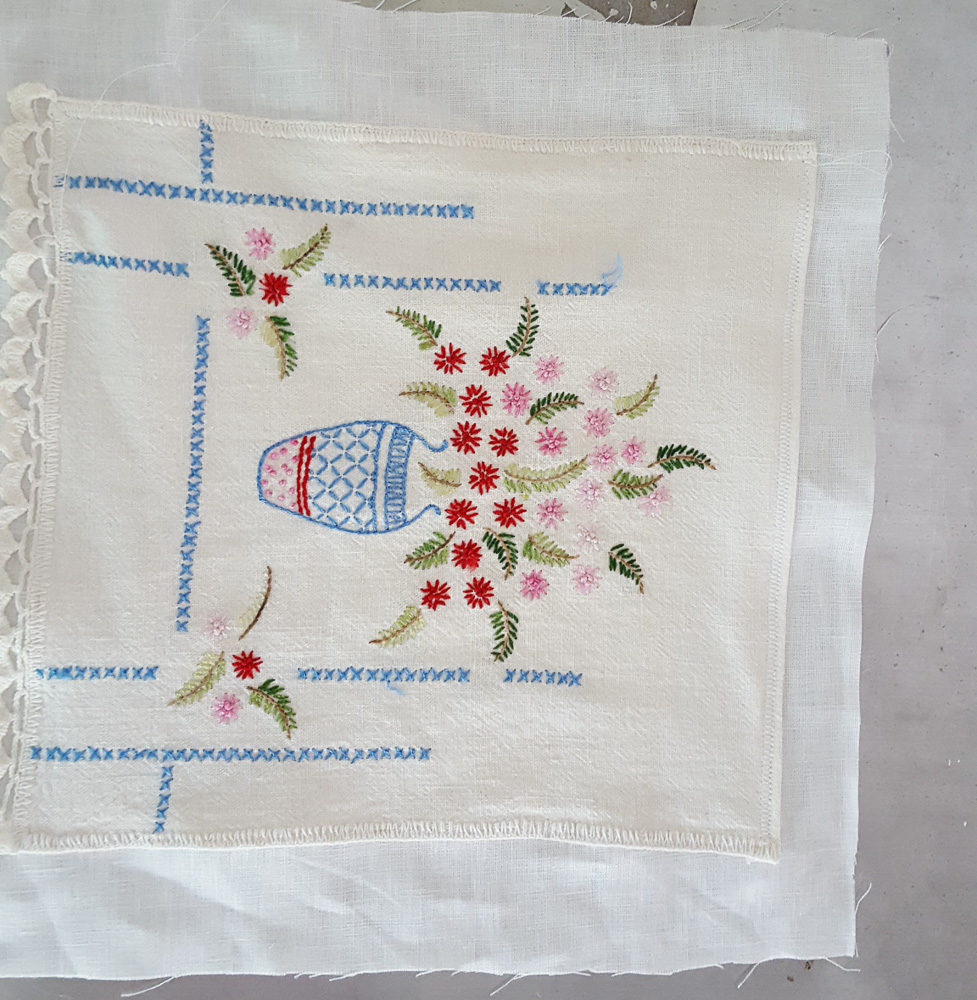 I placed the front right side up. then placed the upper back on top.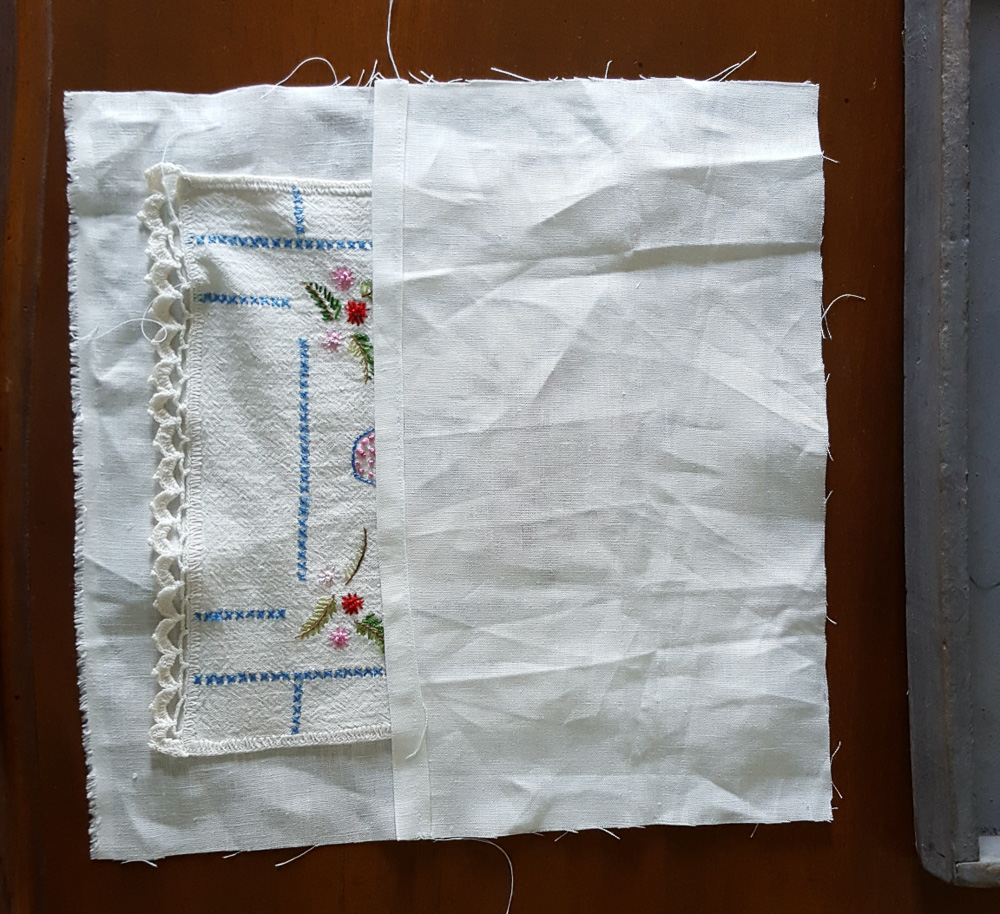 Then placed the lower back on last. I pinned it, then sewed the pieces to together.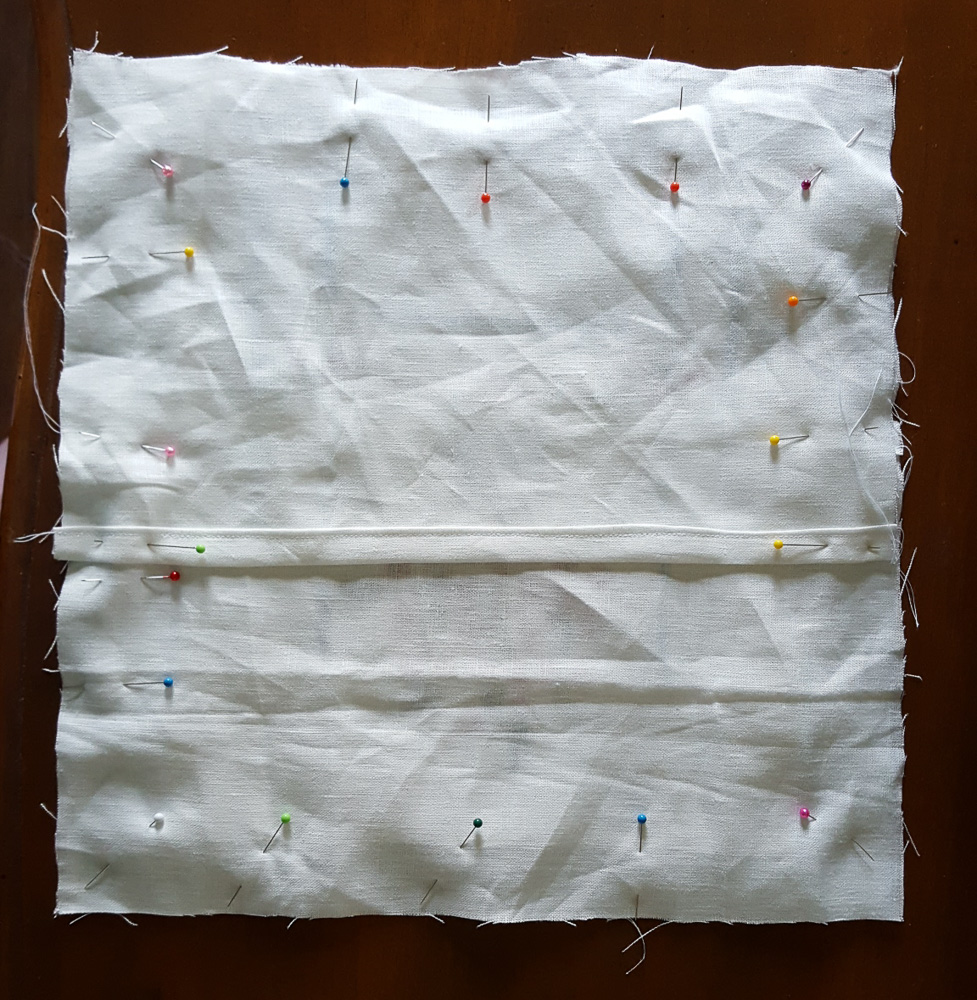 I trimmed the corners.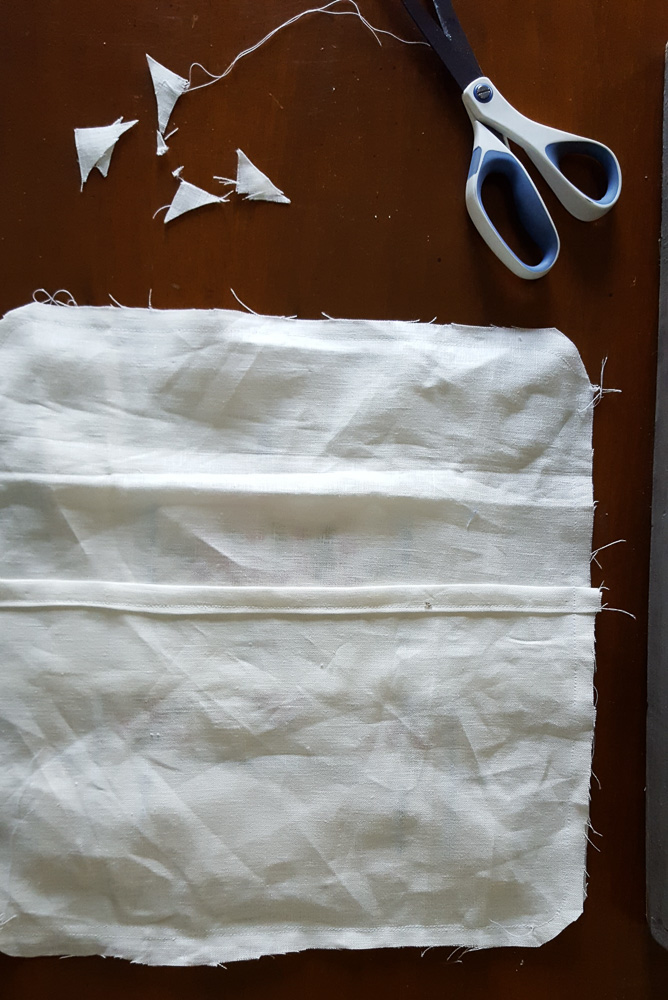 Then turned it right side out and inserted the pillow form. That was a very fast project.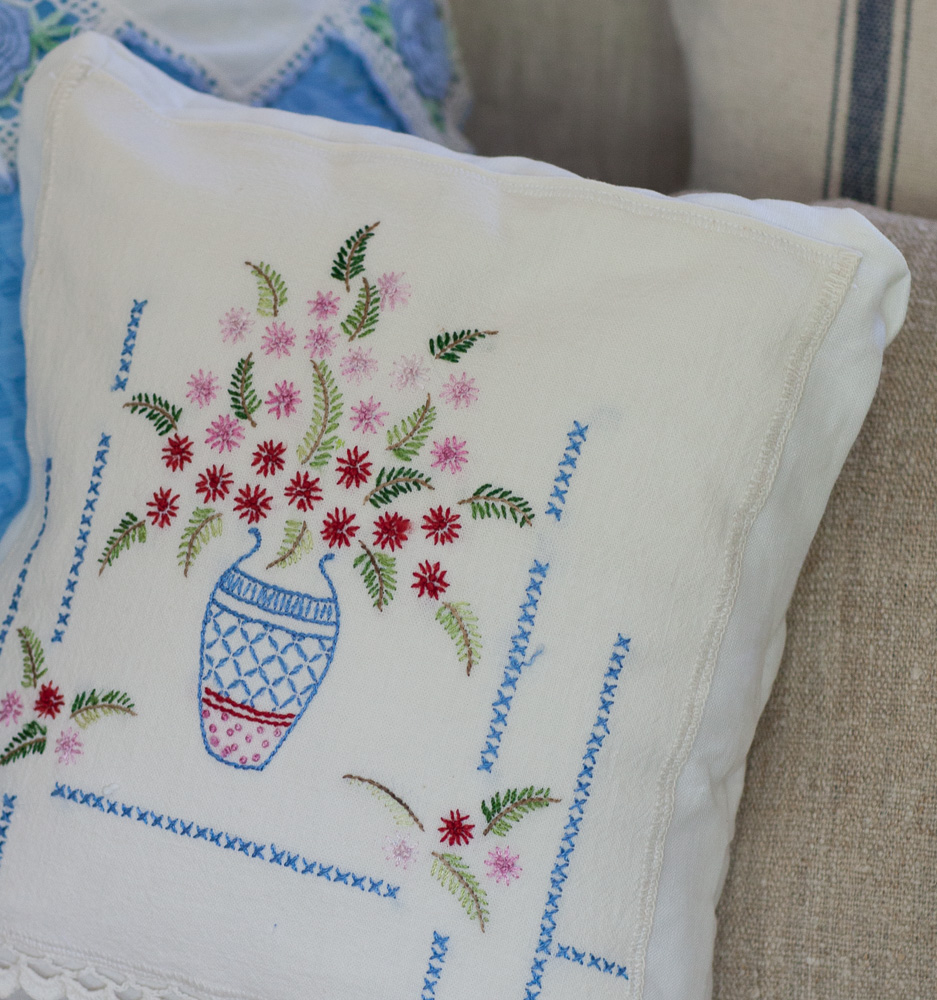 I noticed there was a pulled piece of blue embroidery thread, so I pulled that piece over to the back.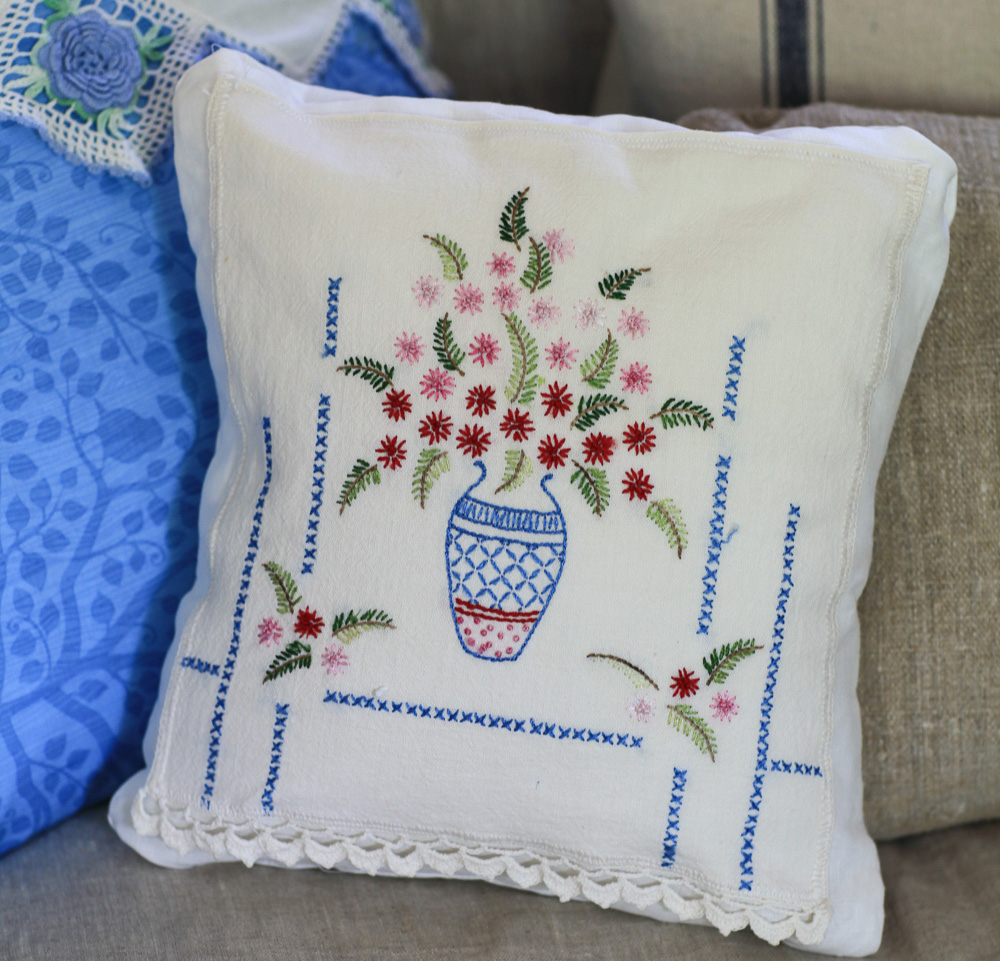 And I put it in my blue check French chair in my study. I really like it. Using old vintage pieces like this can give you a very custom feel. You'll have pillows nobody else has.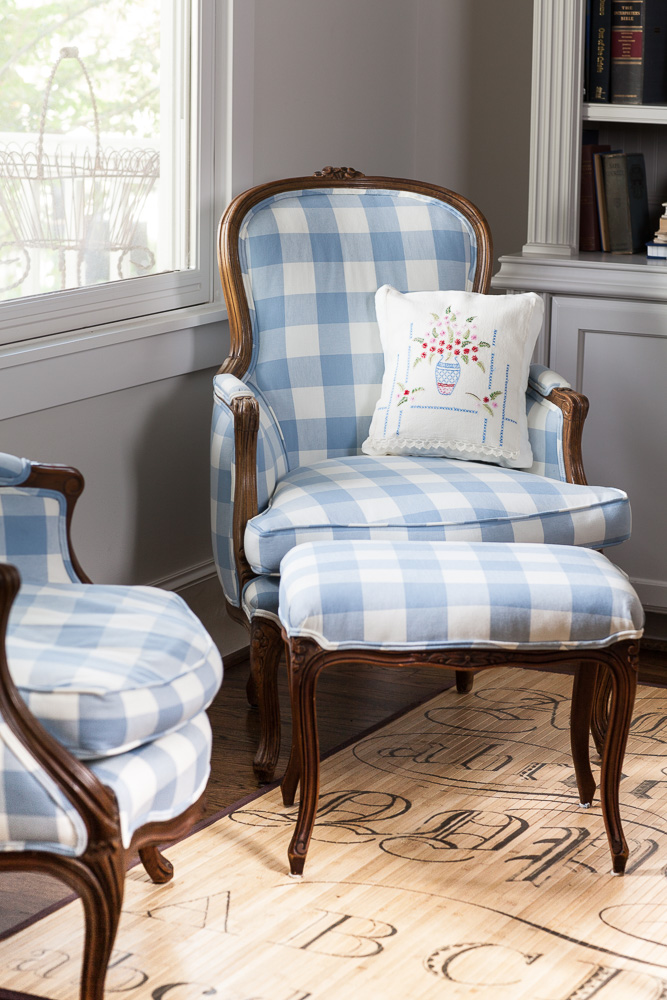 It's fun and super easy.