I've used shutters before in room, and you probably saw them HERE. So I was wanting to give the farm some updates and I am trying to do something in every room.
Here are the updates I've posted so far.
porch – French crib conversion, click here
Living room – church pew, click here
Kitchen – new rugs, click here
And now onto the girls' bedroom.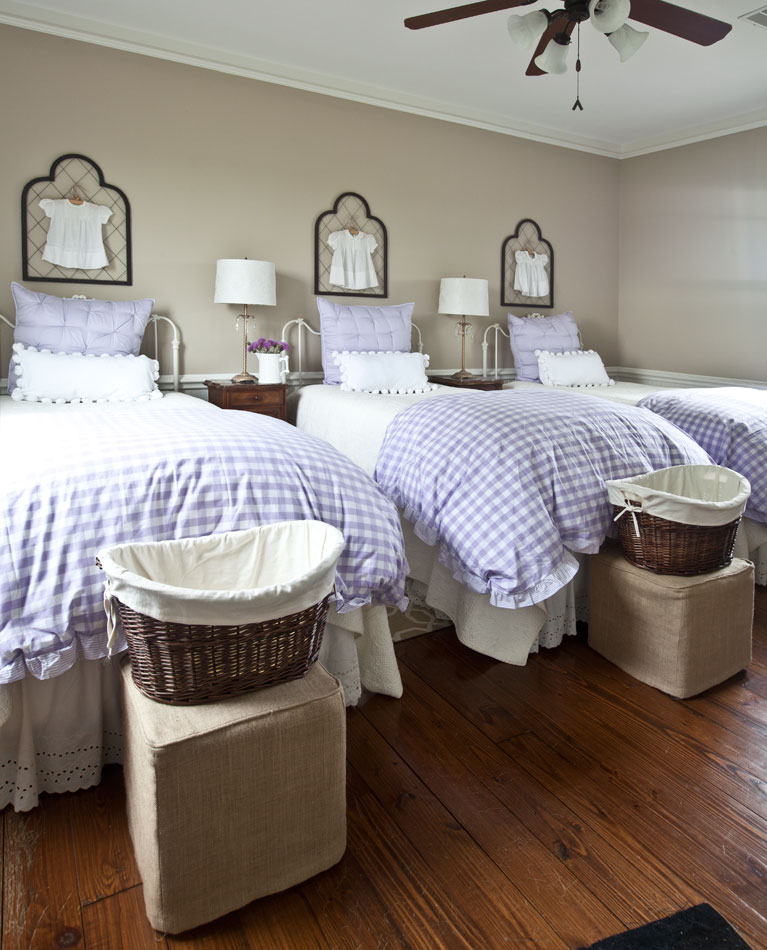 I was ready for a change, and so I decided to put some old shutters behind the beds. First I bought some very old shutters that were super dirty.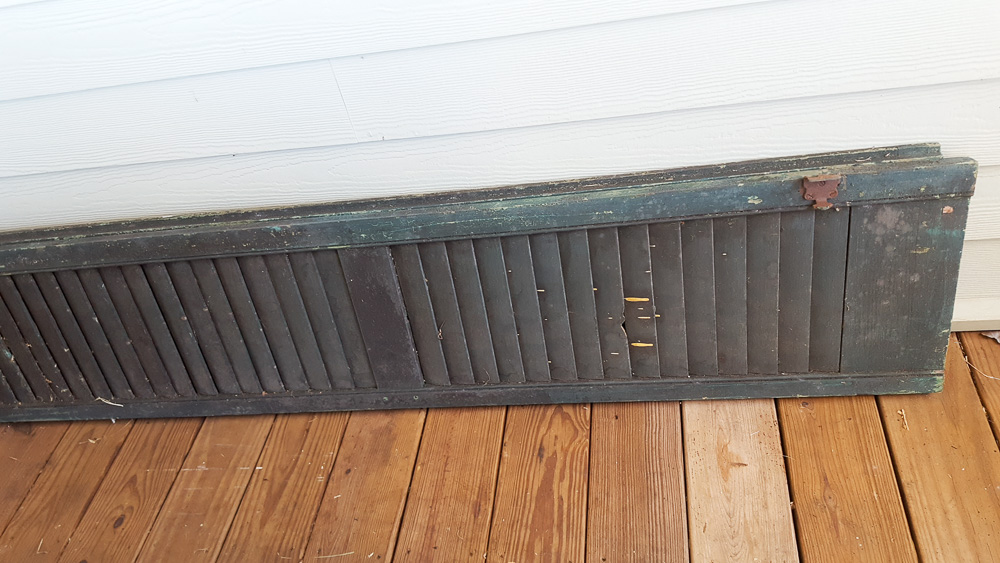 After cleaning them, I painted them a very light gray color with chalk-based paint.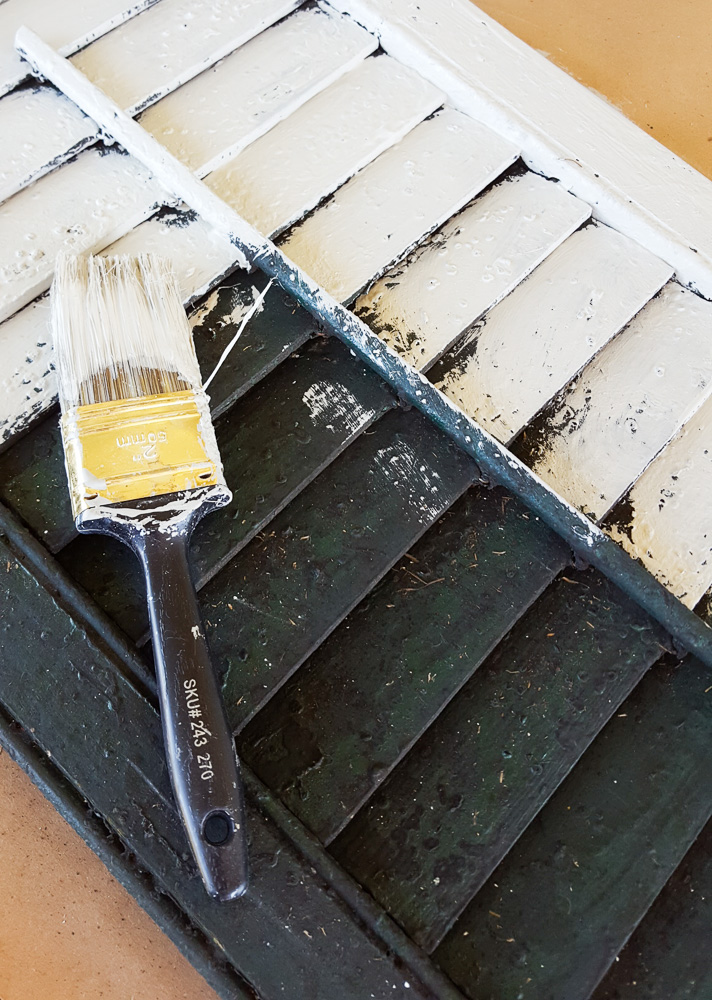 I was going to wax them, but it was way too much trouble. I used a cream color as my base, then dry brushed with a cream paint on top. The shutters are so old they have loads of character and lots of bumps and bubbles. When dry brushing, you don't load much paint on your brush, and the you lightly just brush the surface once, not trying to get the paint in every crack and crevice. That way the indented places keep the original color. See how the cram paint is only on the bumpy parts of the shutters?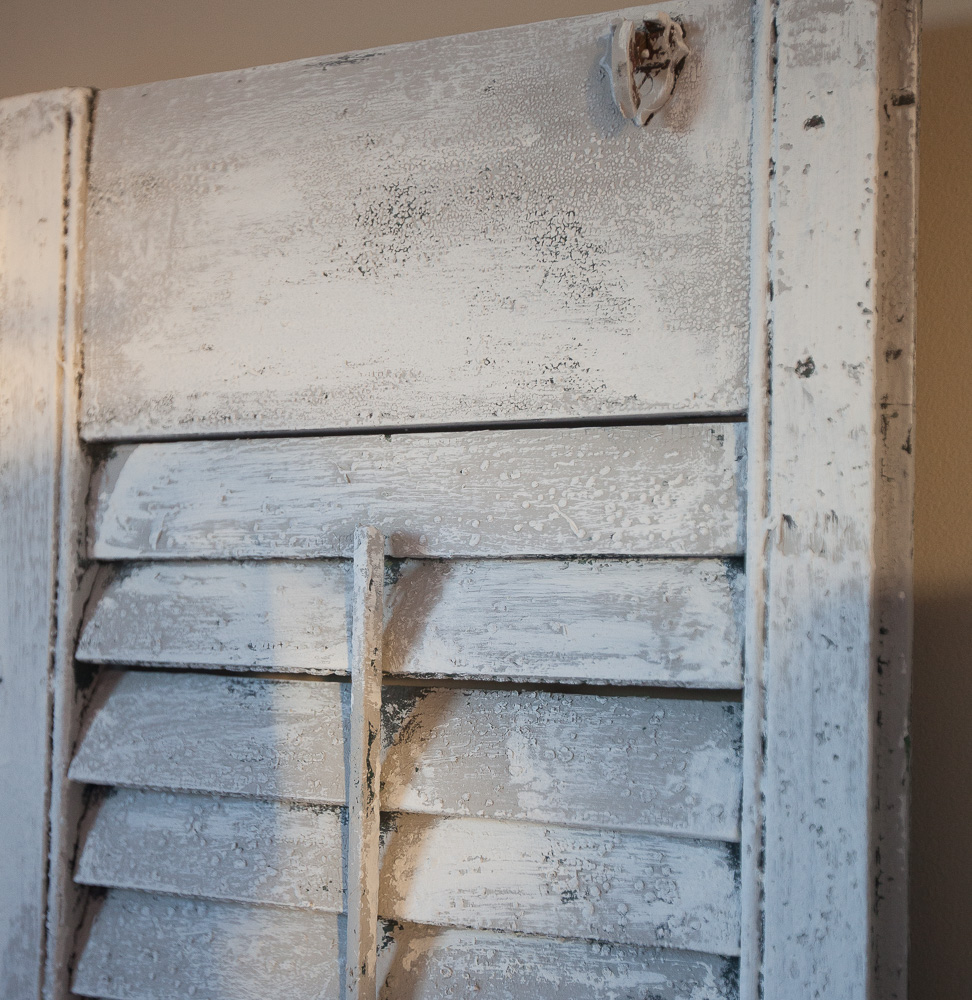 I painted 9 shutters! But it was a beautiful day, and I did all the work on my back porch, so I guess it wasn't so bad.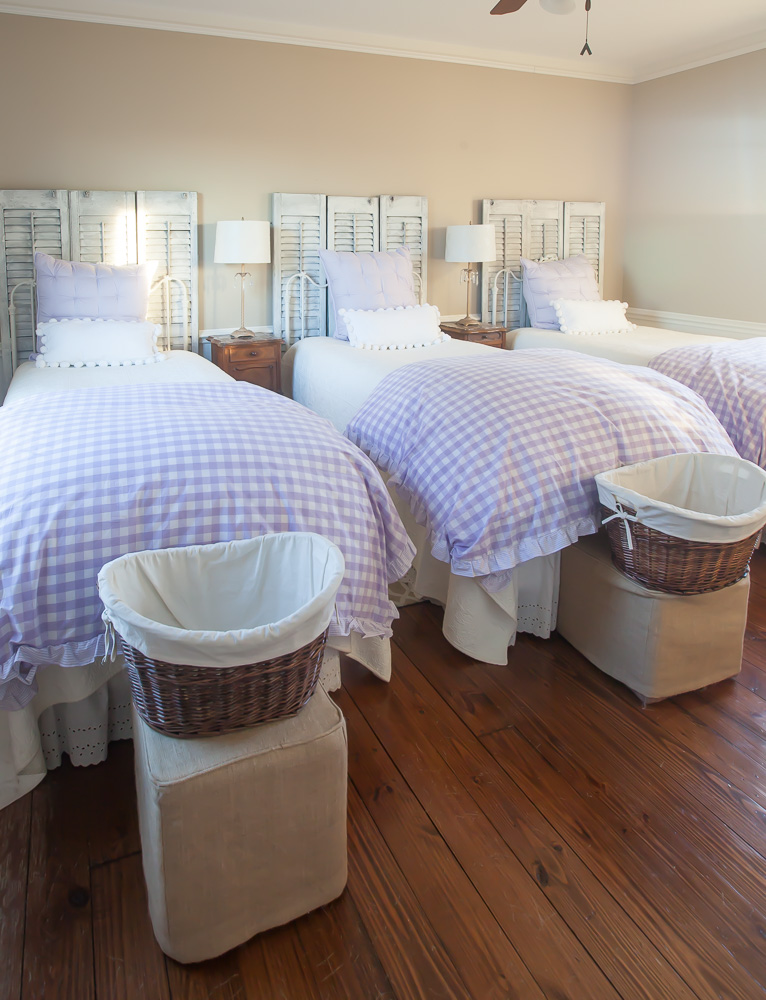 Here they are. I have removed the little dresses for now. I might put them back; I just haven't decided. I loved the dresses, but sometimes you just need to change things. It seems like the shutters need some clip on reading lights.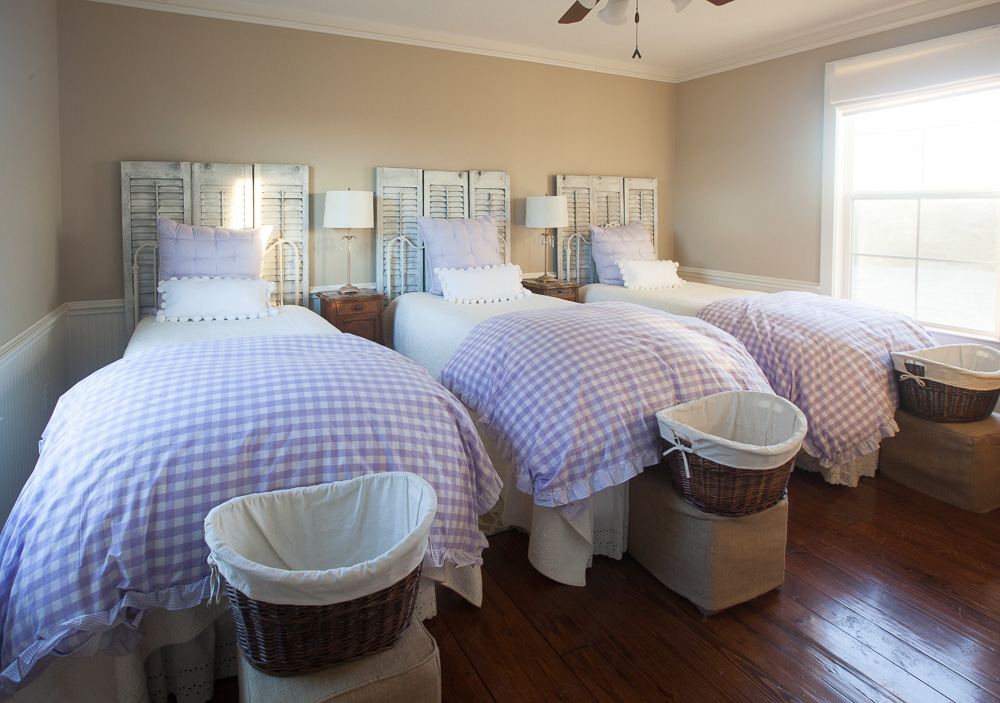 Not every shutter was exactly the same height. But that gives it more character, right?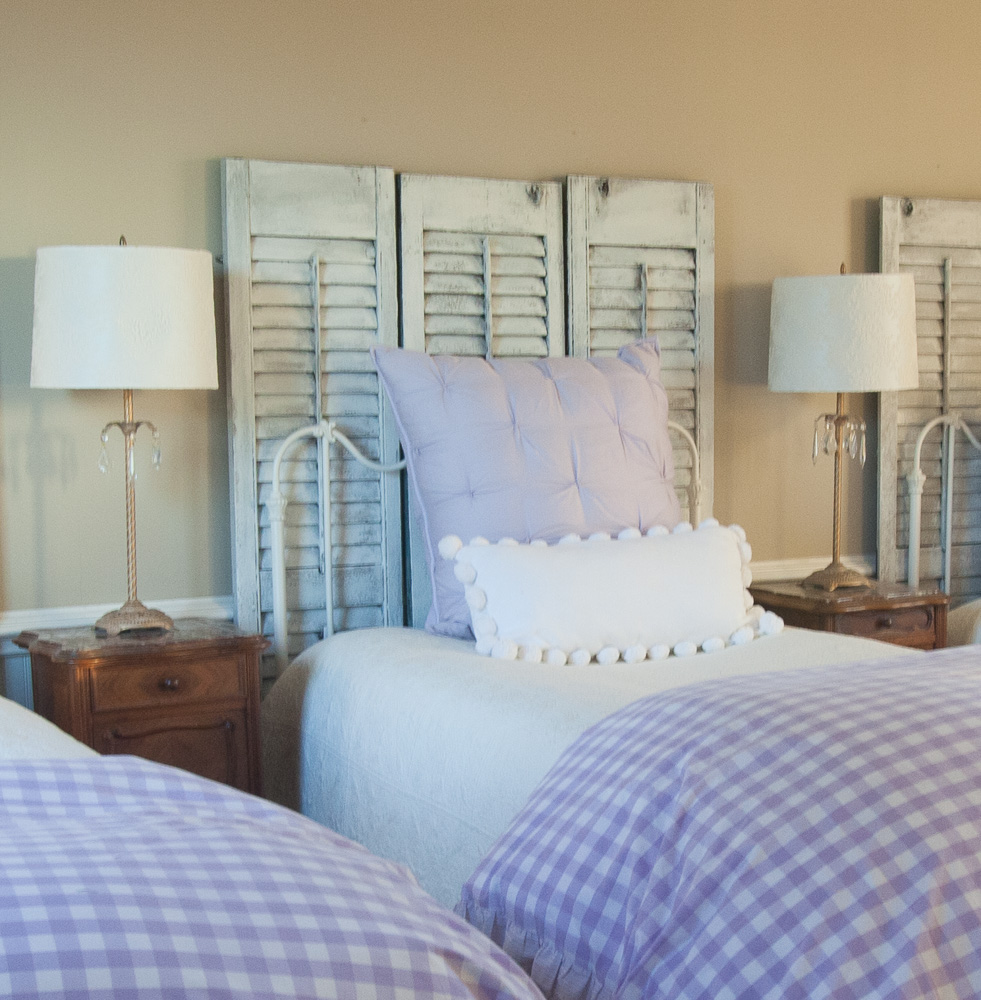 You could use brand new shutters to put behind a bed, but they wont' have all of the texture that these do.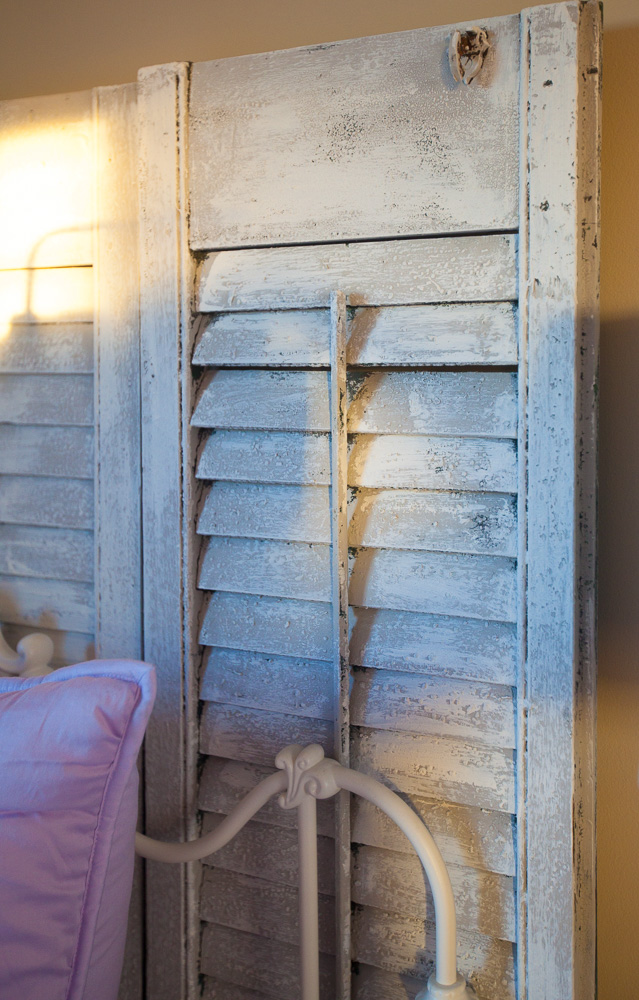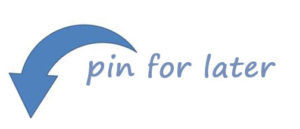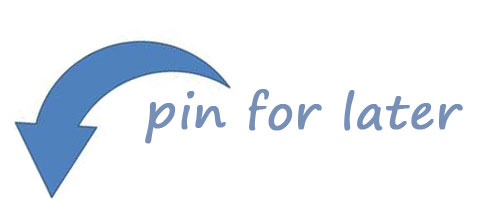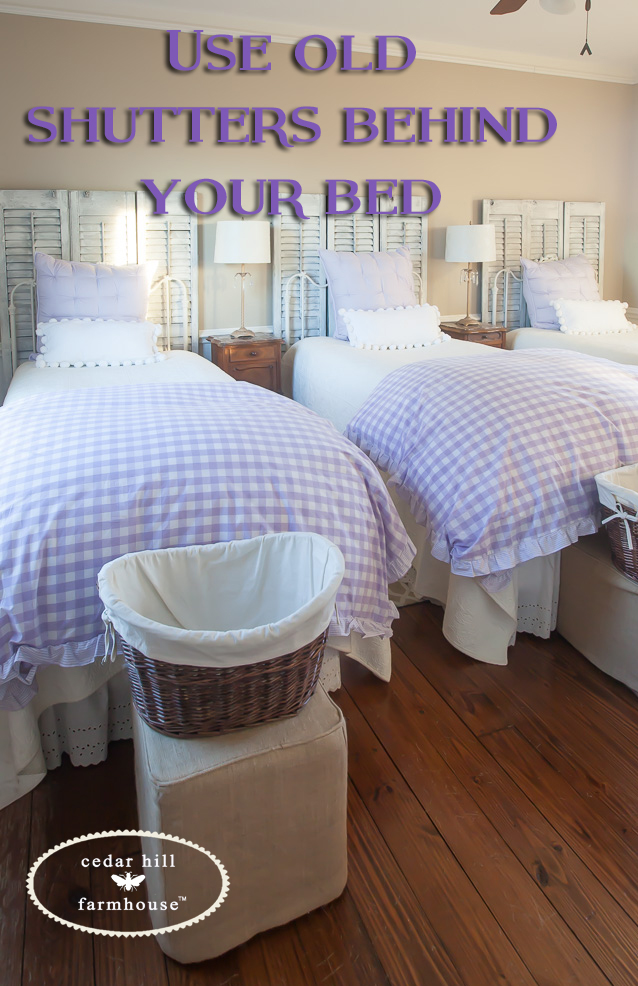 So what should I put above the shutters? The dresses that were there? Artwork? Nothing? What do you think?