It's time. I'm transitioning form winter to spring decor. Spring is coming soon and I'm ready for sunshine, new green leaves, blooms and a fresh beginning. Let move those winter things out of the house and add some spring touches.
This is French Country Friday, so check out what my friends are doing at the bottom of the post today.  Their photography is always scrumptious!
I love every season, but springtime is special. Easter is in the spring, it's a time for rebirth and renewal. The trees begin to sprout leaves and green overcomes the brown everywhere. I am thrilled that spring comes so early here in South Texas, so we don't have to wait as long as some too.
So here are a few ideas to transition your home from winter to spring decor.
Put up your fur pillows and throws. 
I admit I haven't yet, but I will when it gets hotter. I am ready for flowers and color and green leaves.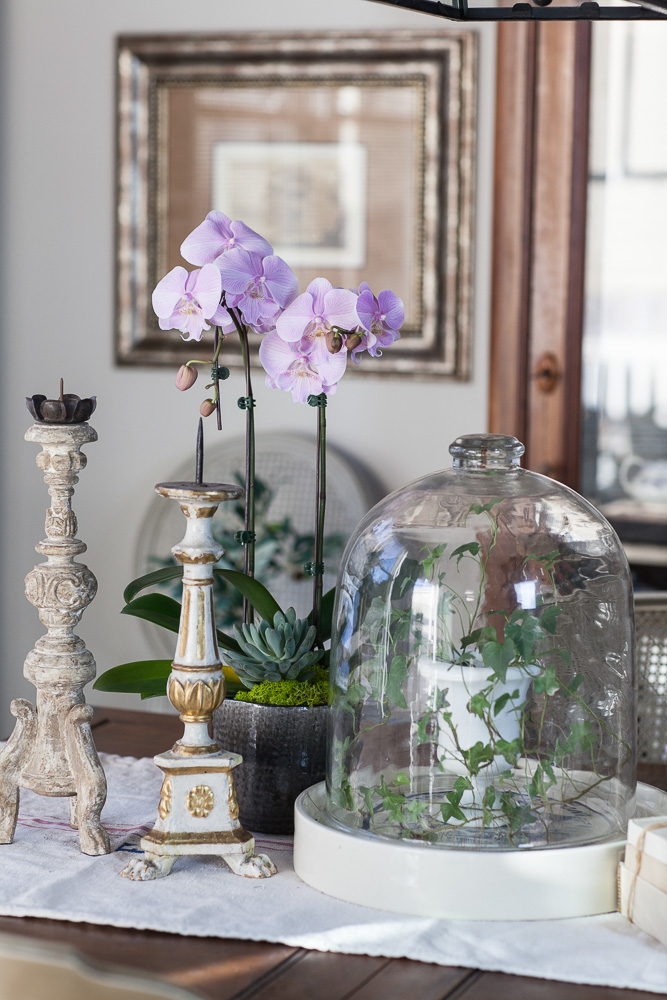 Add a live plant.
I know it's harder to keep plants alive indoors, but I really think it's so worth the effort. The plants give a room character and just make me happy.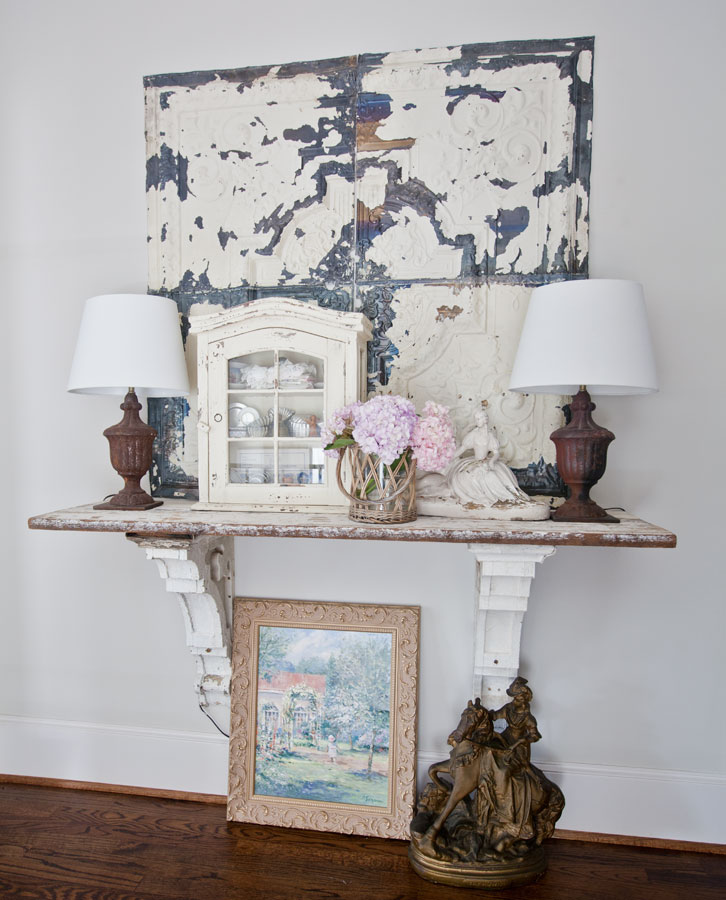 Add cuttings from your yard.
I don't do it every day, but I often bring in cutting from my yard. I don't have a large yard in the city, but there's always something I can trim and the cuttings make my house feel a bit cheerier.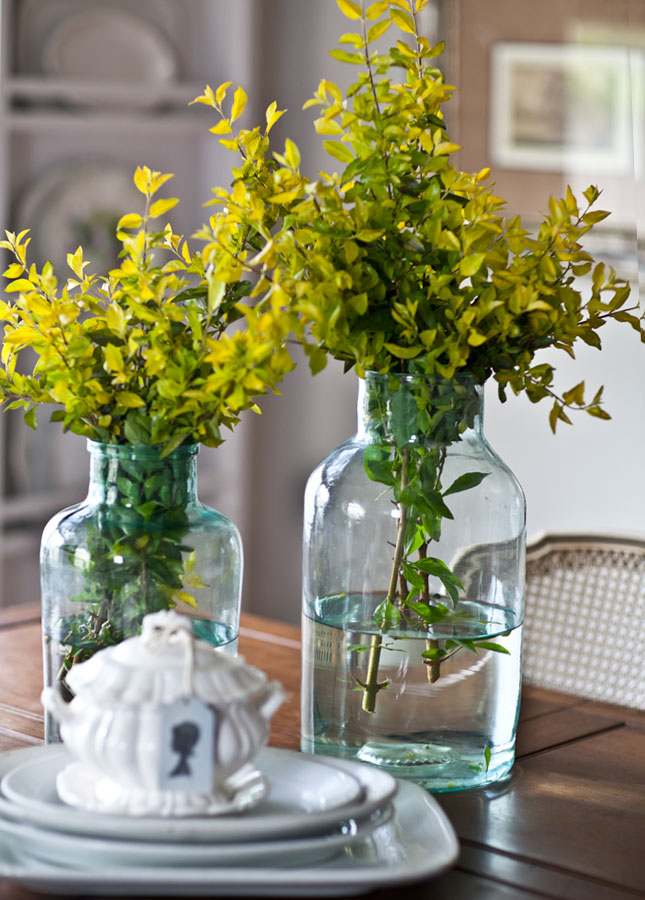 Set out some cheery dishes.
Dishes are such an easy way to decorate. I like to set out some of my colorful dishes to give a room some charm. You can hang them on the wall, or simply set them out on the mantle, or on a side table.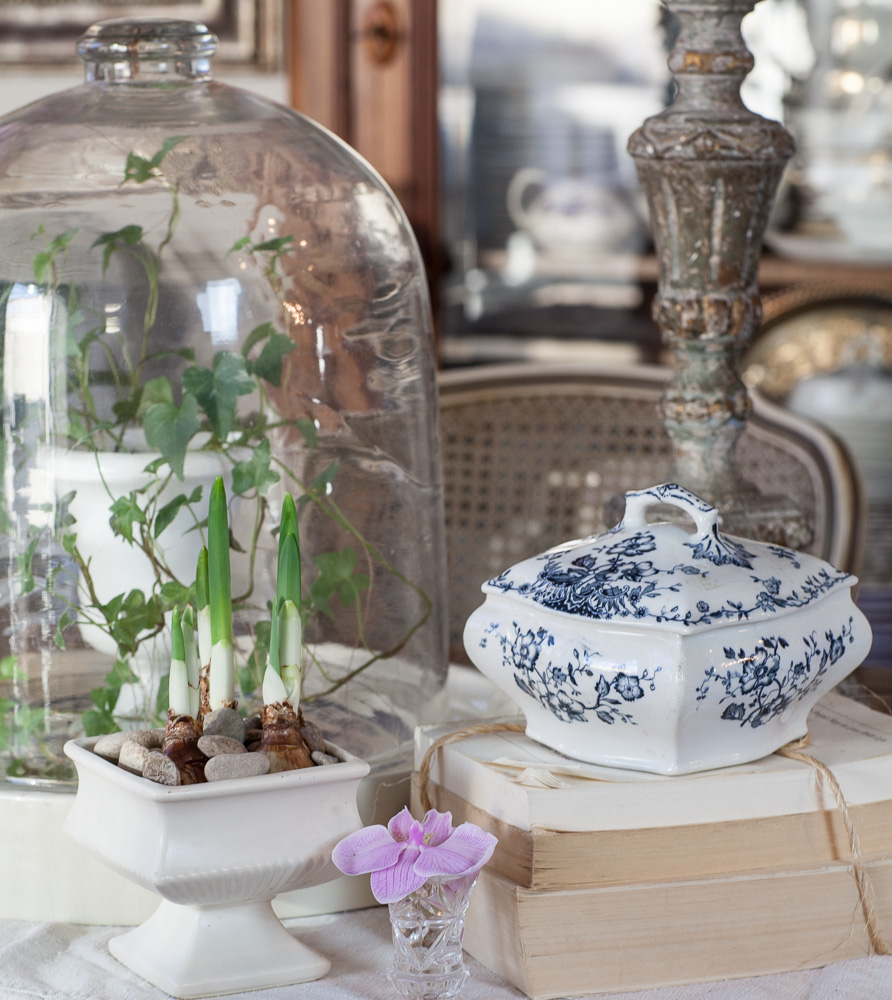 Set out fresh fruit. 
Apples and pears do well sitting out for awhile and they are pretty. Just keep monitoring the fruit, so you can refrigerate anything that has not been eaten, if it is getting soft.
affiliate links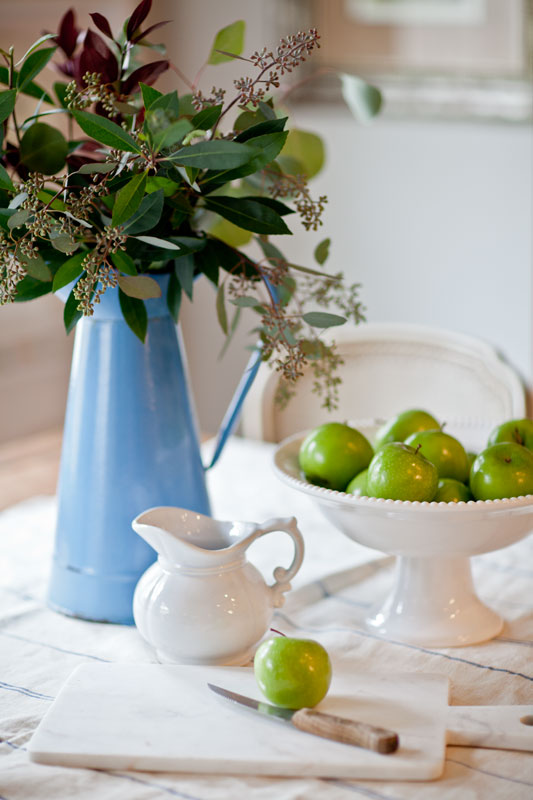 Fill your cloche with spring things.
In this post, CLICK HERE, I talked about what to put in a cloche. Now is a great time to add nests and eggs to your cloche or other spring-themed items. I've added a lot of my spring favorites to my Amazon page.AMAZON.COM/SHOP/CEDARHILLFARMHOUSE
We are a participant in the Amazon Services LLC Associates Program, an affiliate advertising program designed to provide a means for us to earn fees by linking to Amazon.com and affiliated sites.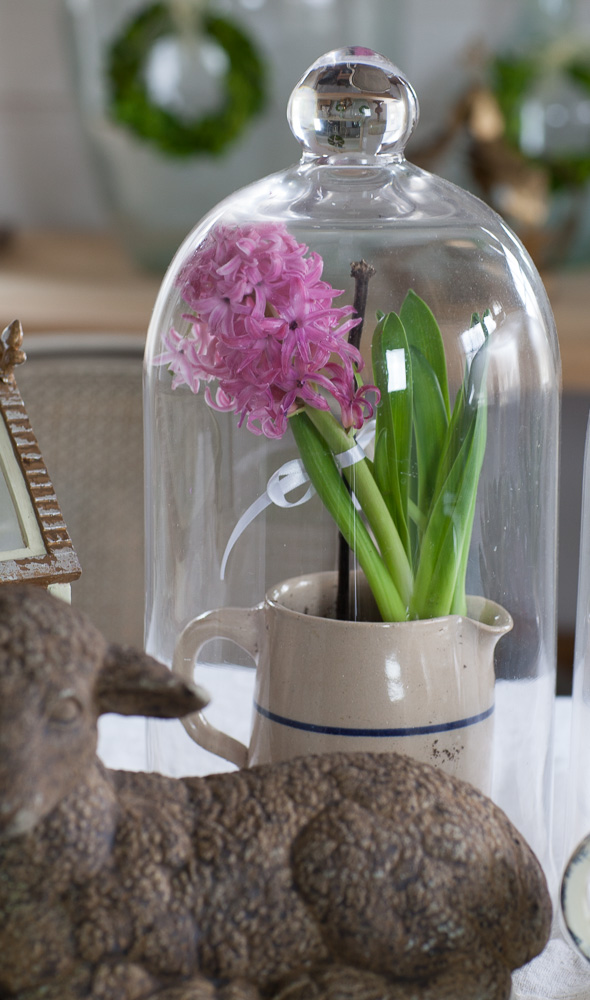 Add color.
What if you are a 'neutral person'? Especially if you have a neutral home, you need some color in your home. If you want a mostly neutral room, you can still add color and achieve a neutral feel. If you are not into neutrals, then I don't need to convince you that color is perfect to give your home a fresh spring feel.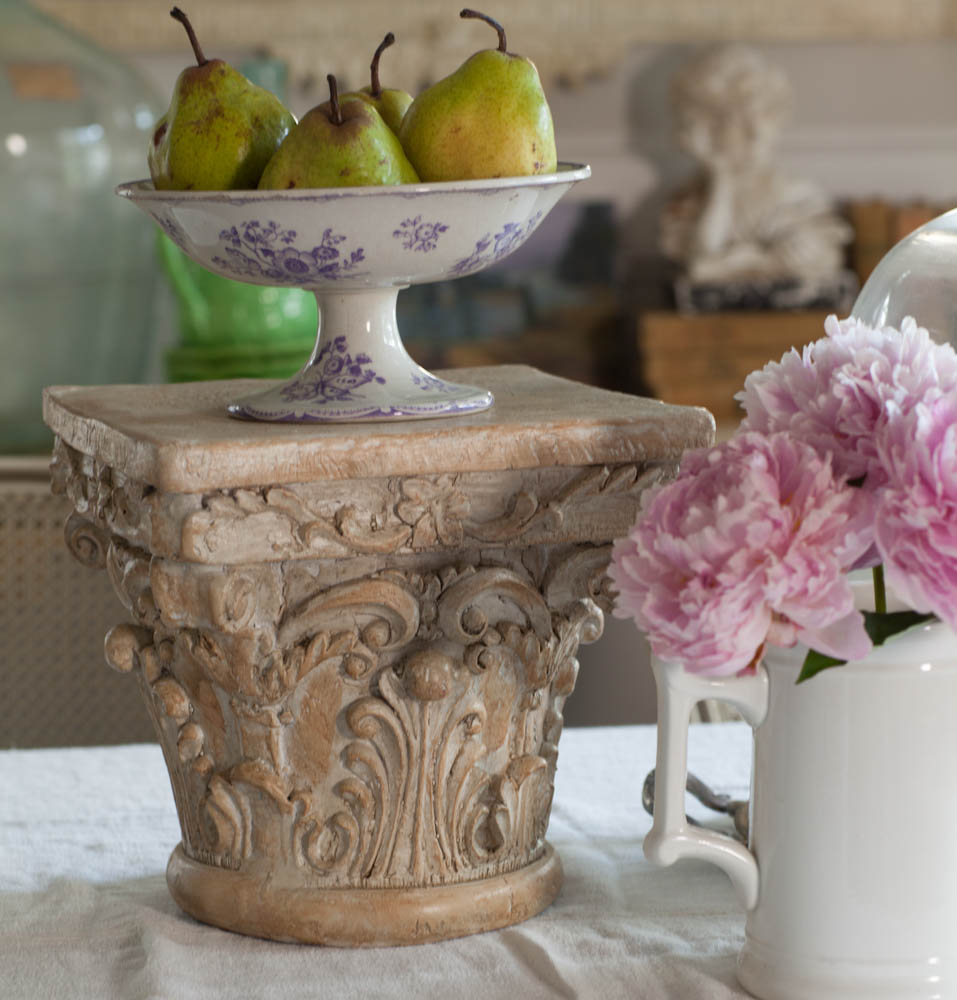 Let the light in.
Sometimes in the winter months, we cover the windows to keep out the cold drafts. Now is the time to pull back the curtains, open those shades and let the light inside. You will love seeing all of that light flooding  your home.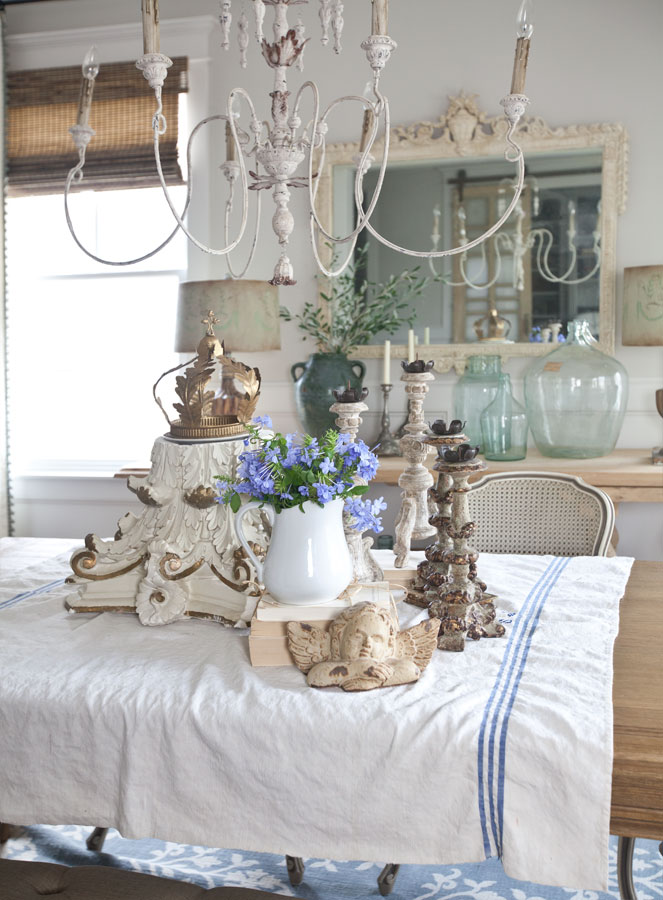 Paint something white.
I updated this mirror with cream colored paint. I love gold mirrors, but this one was too harsh looking for my home. You can see the transformation HERE.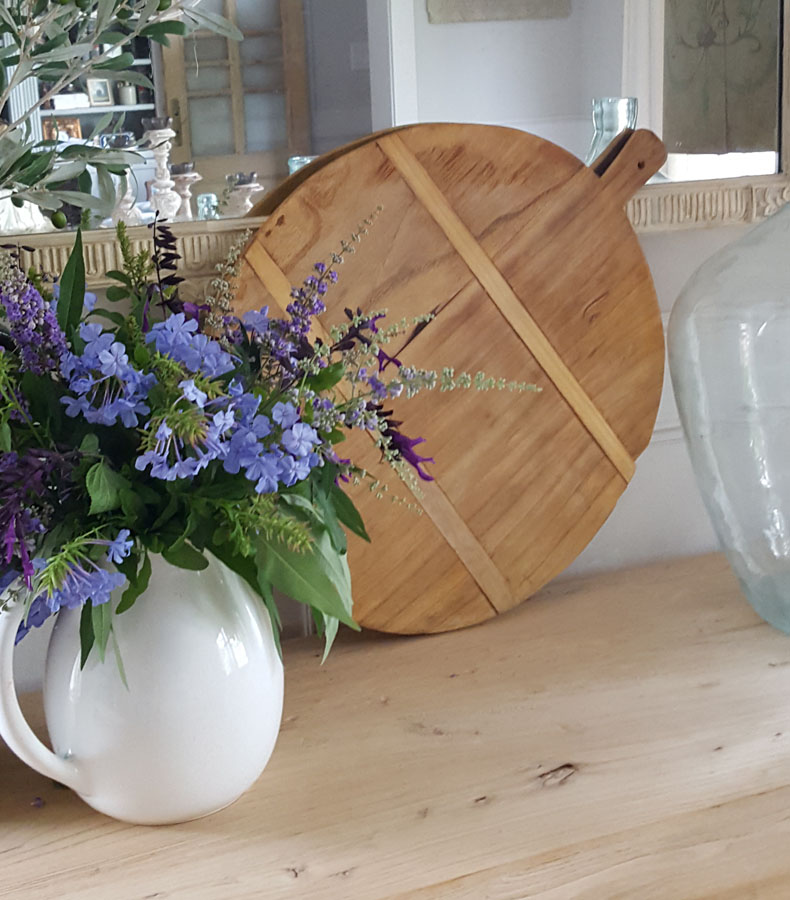 Add a botanical print.
I love to see botanicals in a home, and they always make me think of spring. I have them in several places in my home, and I love them.