A cloche is one of the most versatile decor items you can own. It's a chameleon that changes depending on what you put under it. The truth is, they are amazing even with nothing in them. The other reason I love using a cloche, is because it elevates whatever is under it into something of importance. A cloche does to what is in it, what a frame does to a painting. It makes it feel important, and draws attention to it.
But let's chat about what you can put in a cloche.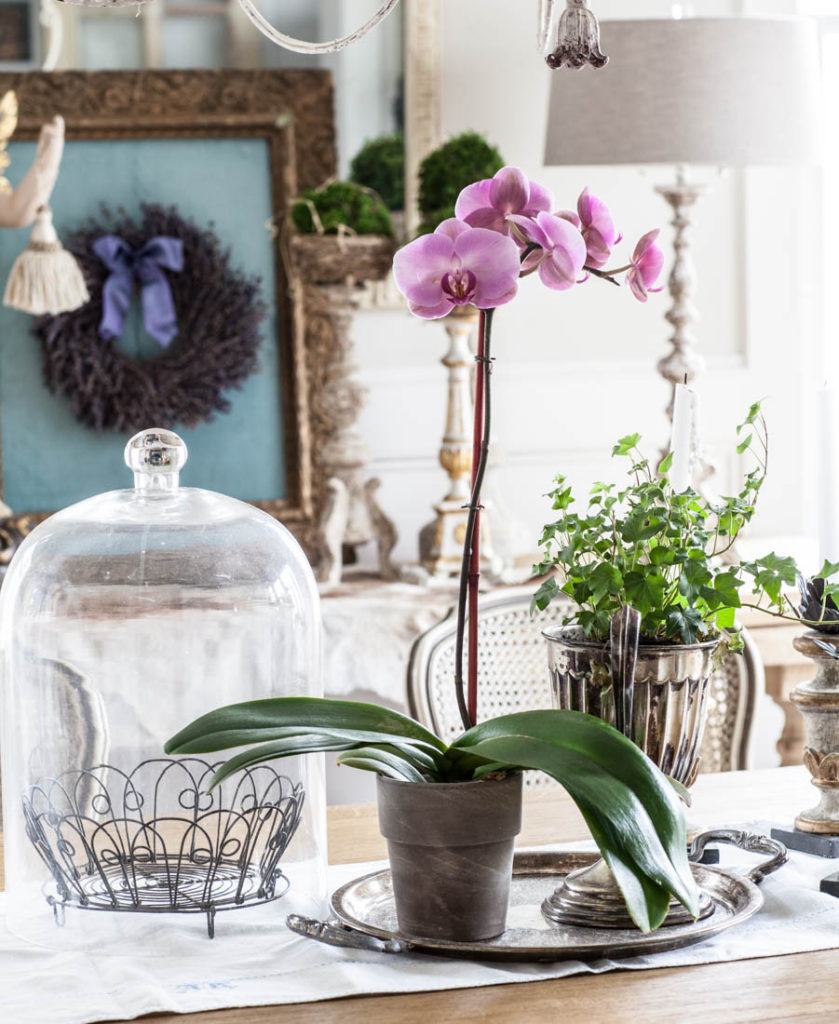 Above, I added an empty wire basket. I love the curly cues, and wanted the focus on the design of the wire basket. You can also use string lights to give the room a fun, festive quality.
I love using a cloche for moisture loving plants like ivy. Beware of using a cloche for a plant that like a dry atmosphere.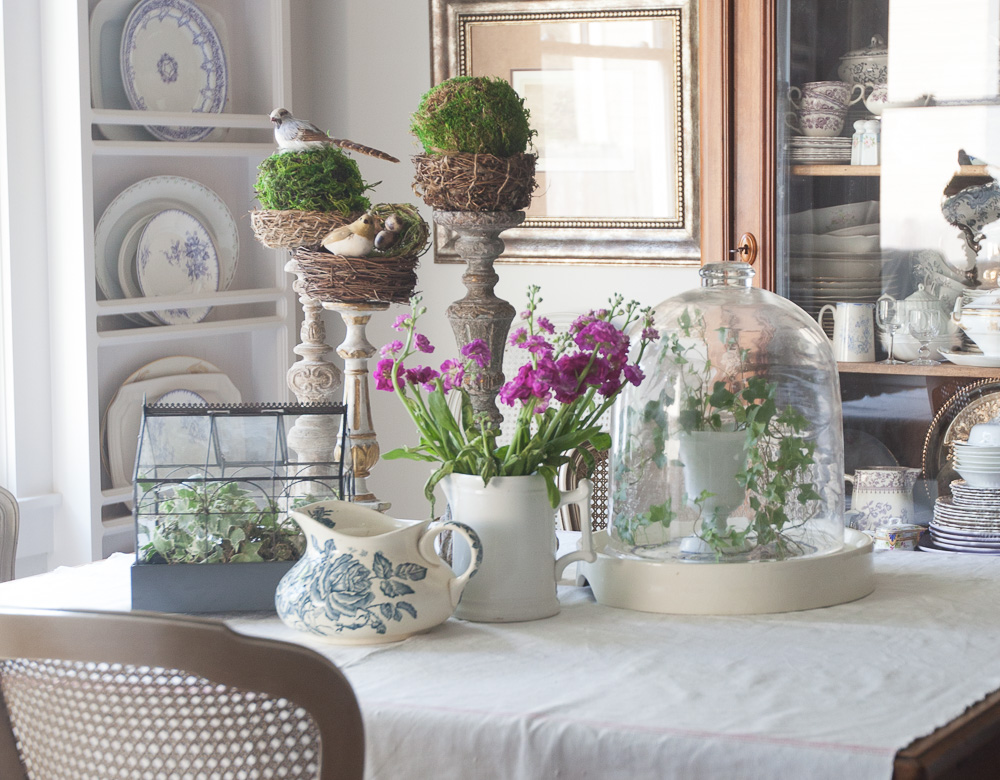 Below I have a moss ball in a planter under a cloche. Next to it, another cloche holds a bird's nest.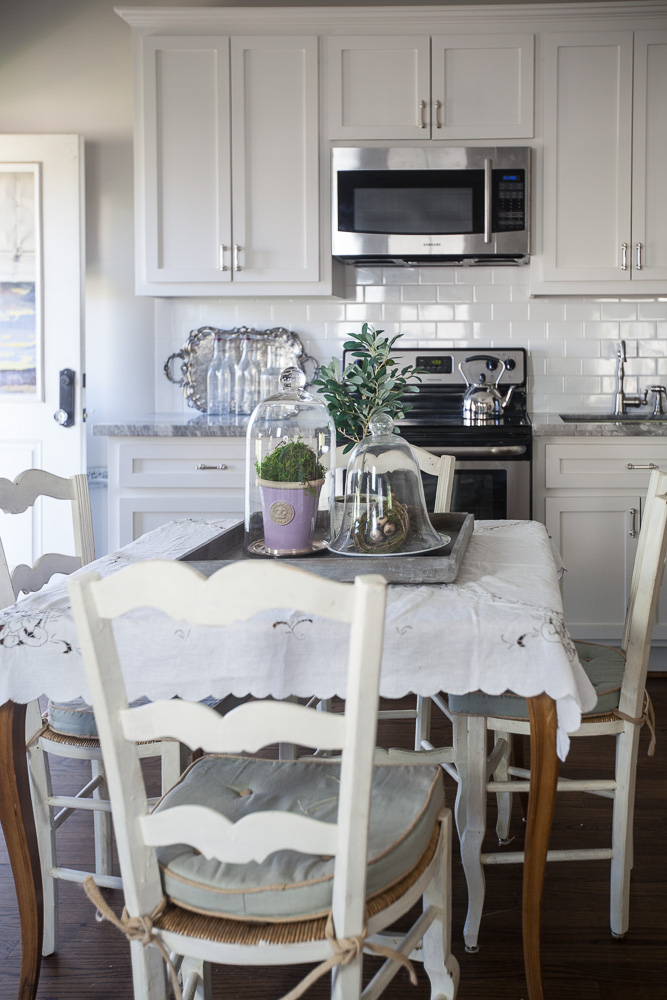 Next I used a ceramic hand and a stack of books.
affiliate link
Check out my favorite cloches and goodies to put in there at Amazon. CLICK HERE.
We are a participant in the Amazon Services LLC Associates Program, an affiliate advertising program designed to provide a means for us to earn fees by linking to Amazon.com and affiliated sites.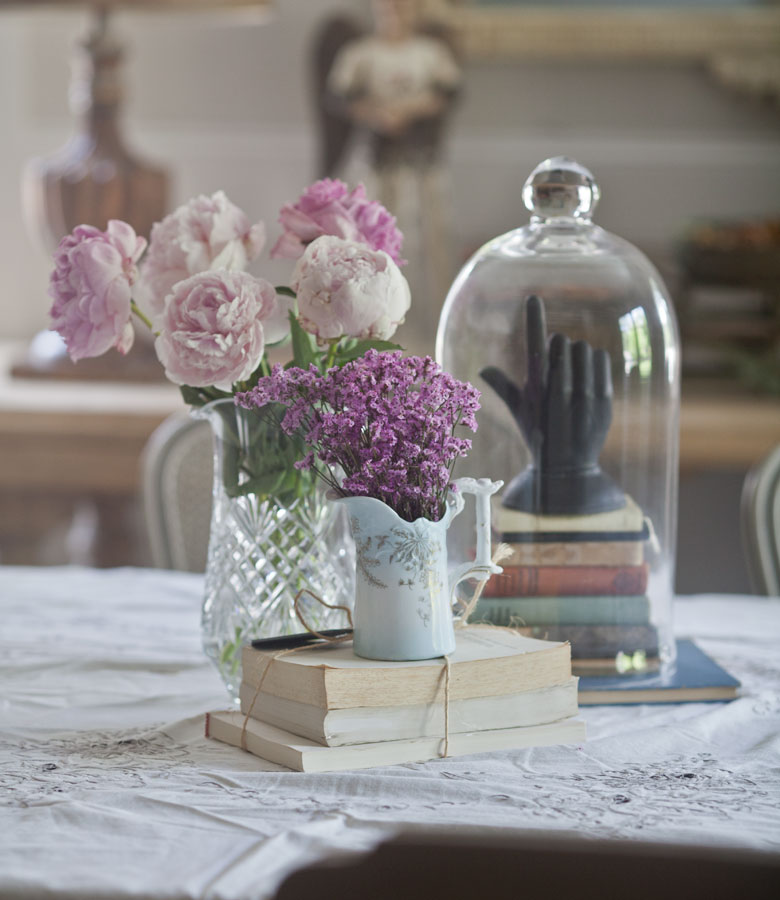 Here I have more plants under cloches. The one on the right holds succulents. That was just temporary. I had to move them out of the cloche, because it was too moist for them.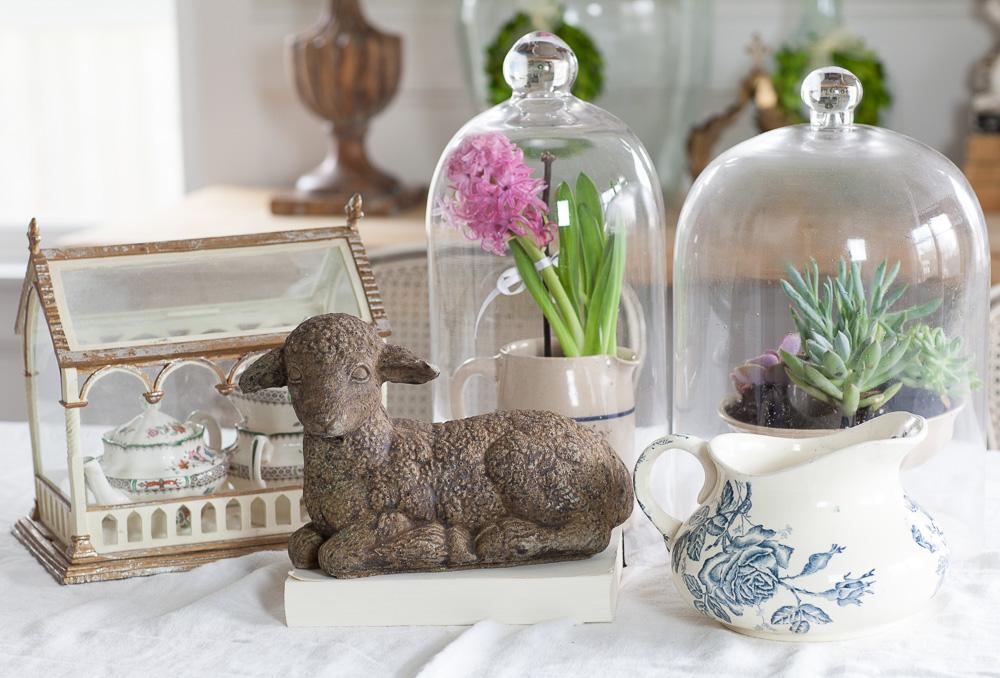 Below is a very small cloche that holds antique toy soldiers.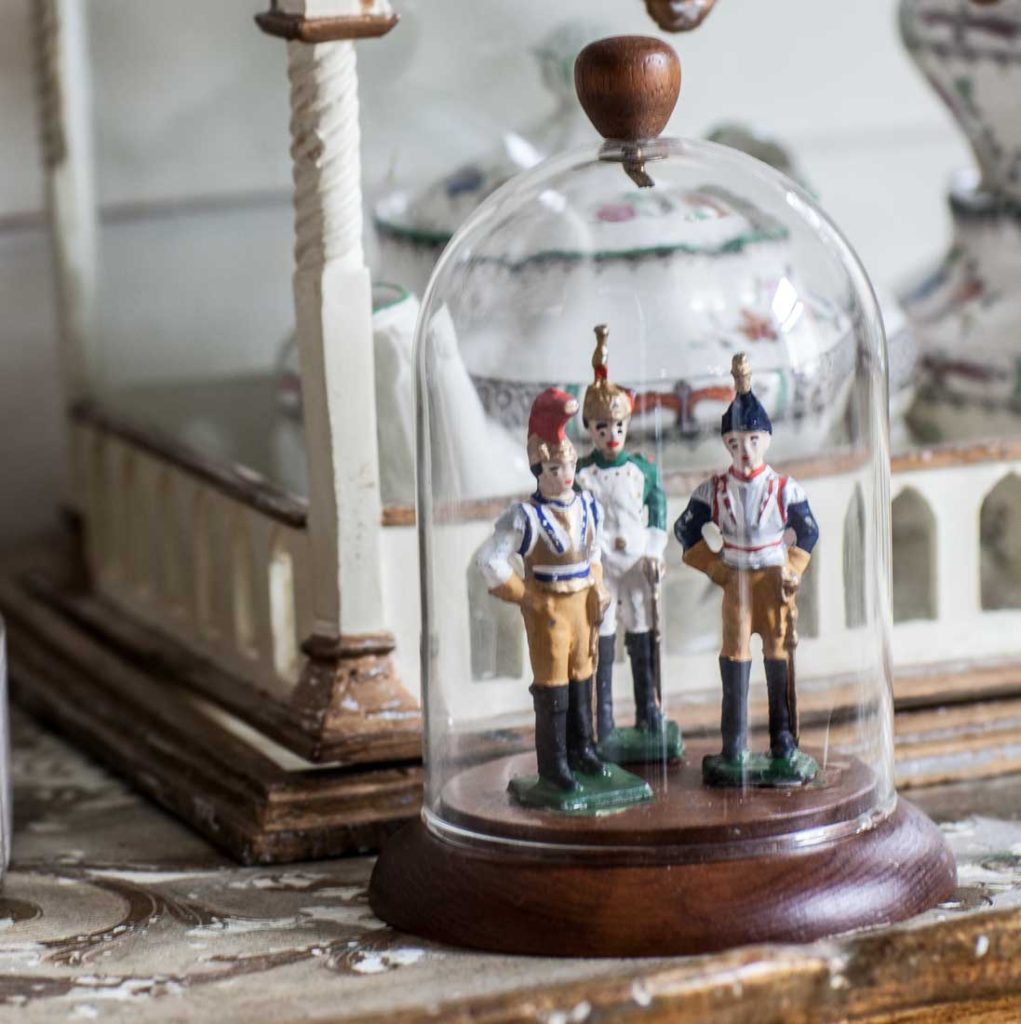 You can put most anything in a cloche. I've used cloches to display plants, dishes, a special pitcher or fun figurine, but something as simple as a few books is perfect.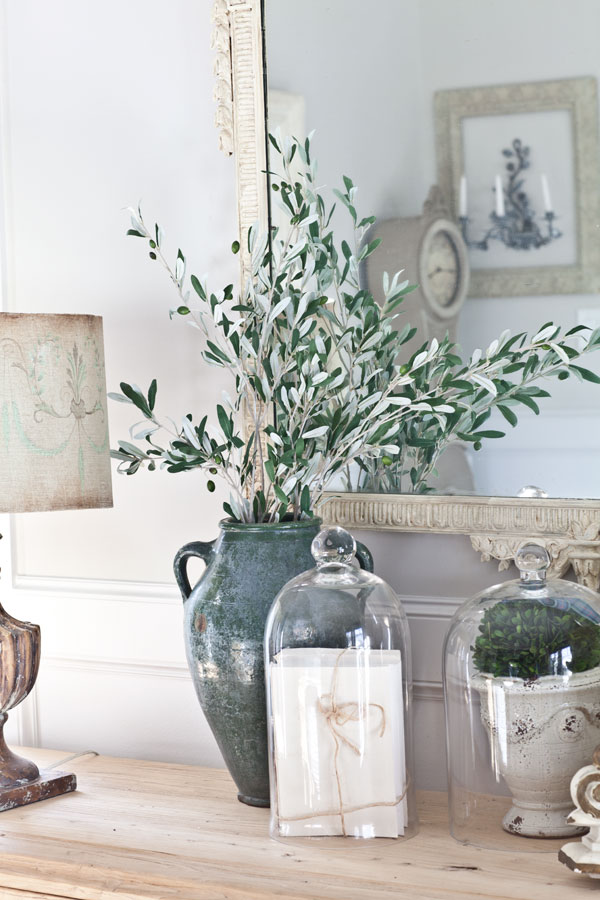 I put a vintage trophy under the cloche below.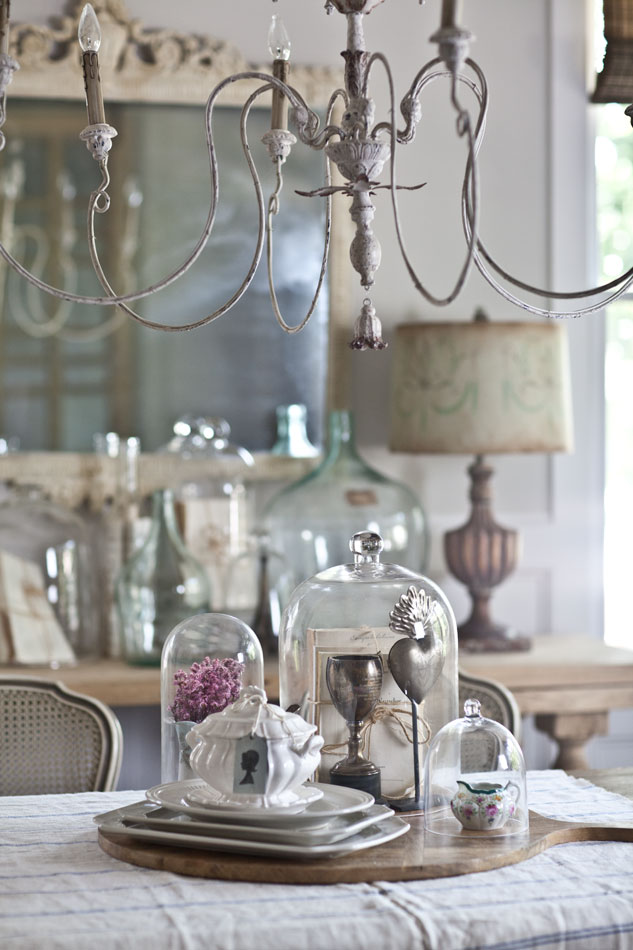 If you have an Eiffel tower, why not?