As we take down the Christmas decor, sometimes our homes feel bare and cold, just as the coldest temperatures hit outdoors. I'm not so focused on light and airy decor in January. I want cozy, warm, and comfy. You may have added some of these elements for Christmas and it's great to keep those in your home, while you take down the obvious Christmas things.
If you listen to our podcast, then you'll do we have been running our favorite episodes during the holidays. Today we've got a brand new episode for you. It's all about our New Year's Decorating Resolutions.
What? Did you expect a resolution about exercising or losing weight? Check it out!!!
I love to add pinecones and evergreens to the room. The evergreens are real, so they will turn brown over time. This is not a lot of pinecones, just enough to fill a footed bowl. It also has a few nuts in there.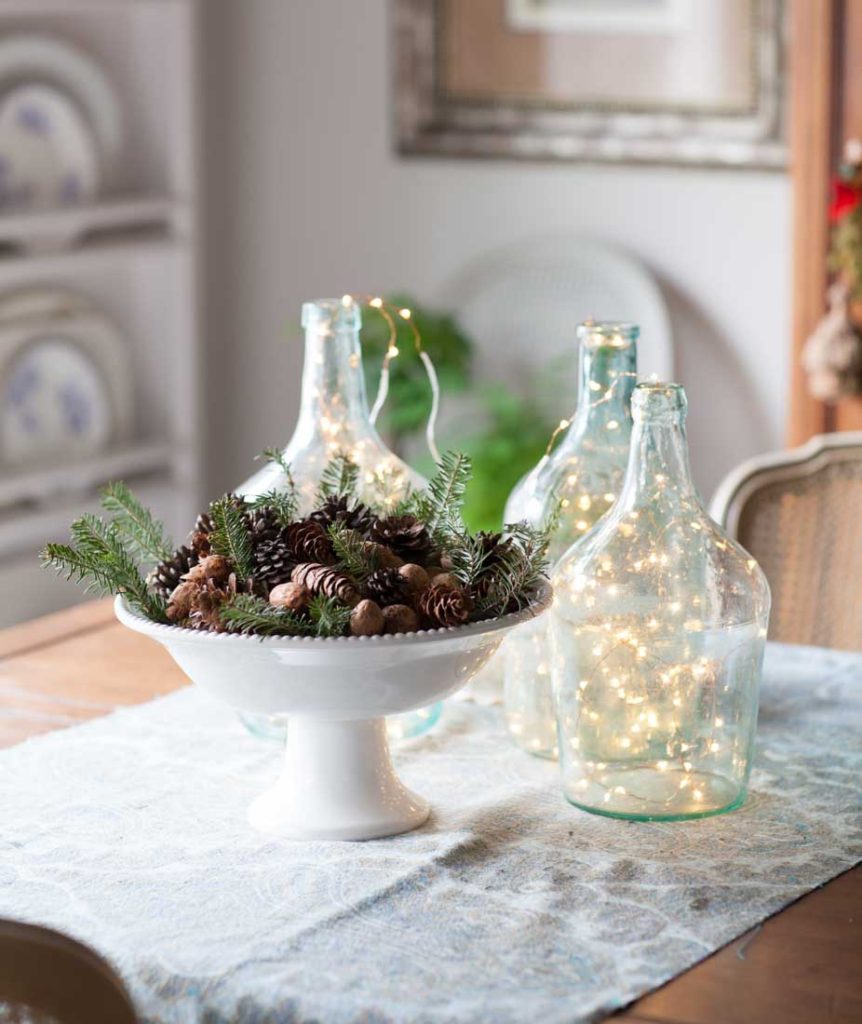 This is a mixture of smaller pinecones. You don't need to go overboard here. I used to have several pine trees in our yard at our old house. Guess I should have grabbed more pinecones while they were free! I added these lights to the bottles over the holidays, but plan to keep using them all year. Why not?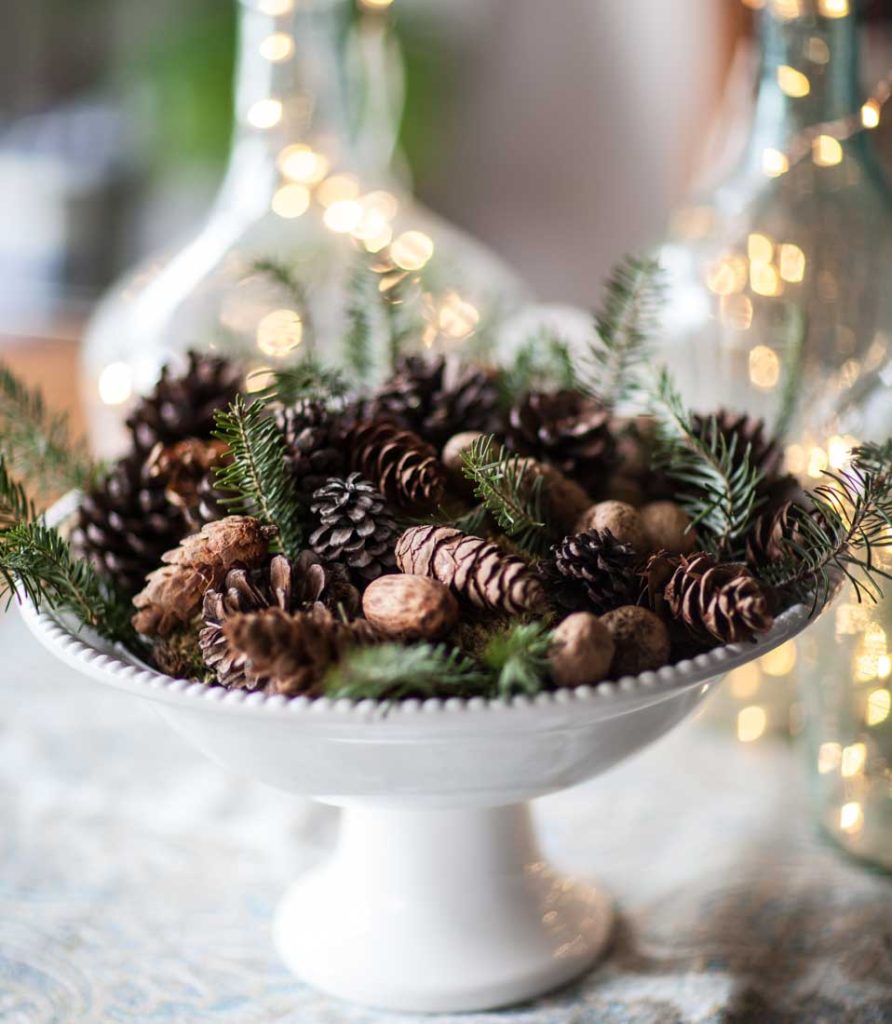 I added some evergreen sprigs to some pitchers in my kitchen. Yes I had these in the kitchen for Christmas, but without the shiny ornaments, they just say 'winter'.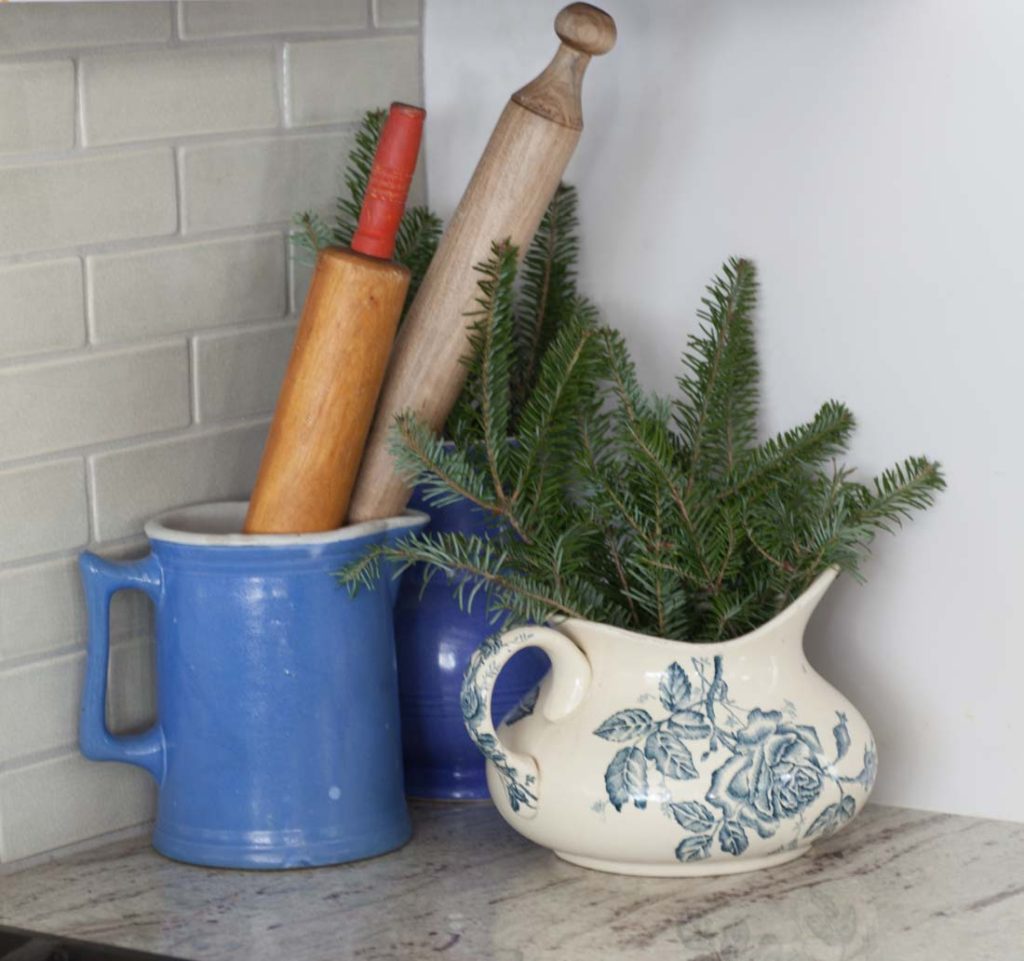 It's also time to bring out your furry decor. This throw is my favorite! I also have a faux mink pillow somewhere, but I haven't found it yet. It must be in a closet somewhere. It's heavy, which is really nice on a cold day.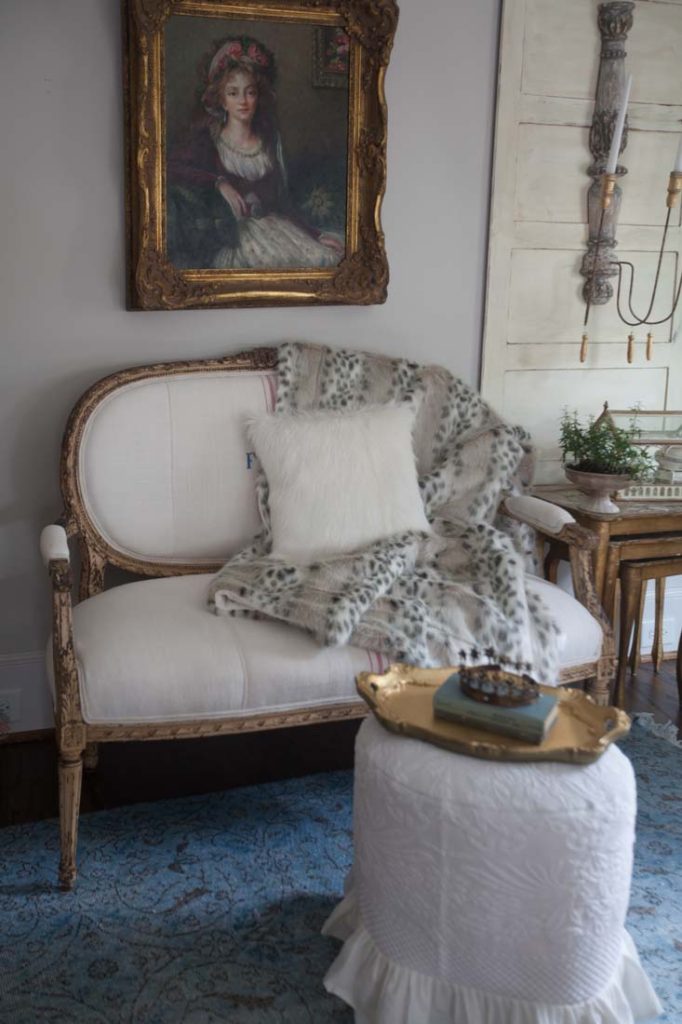 It's so soft. I've tested it, and it is officially nap-compatible.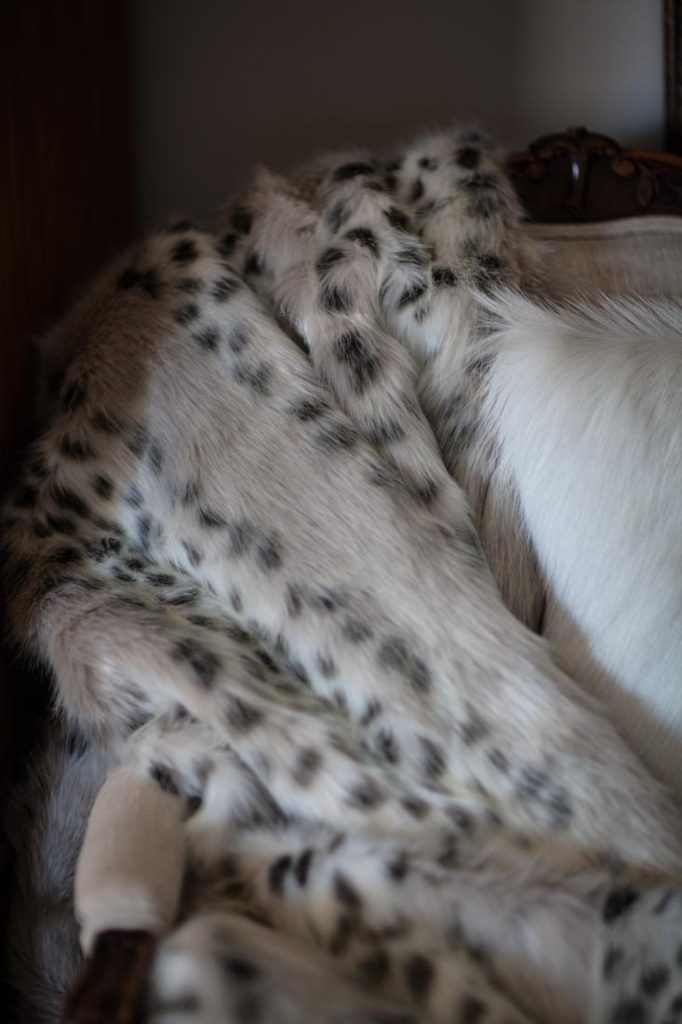 I also use a lambswool rug as a throw on this bench in our dining room.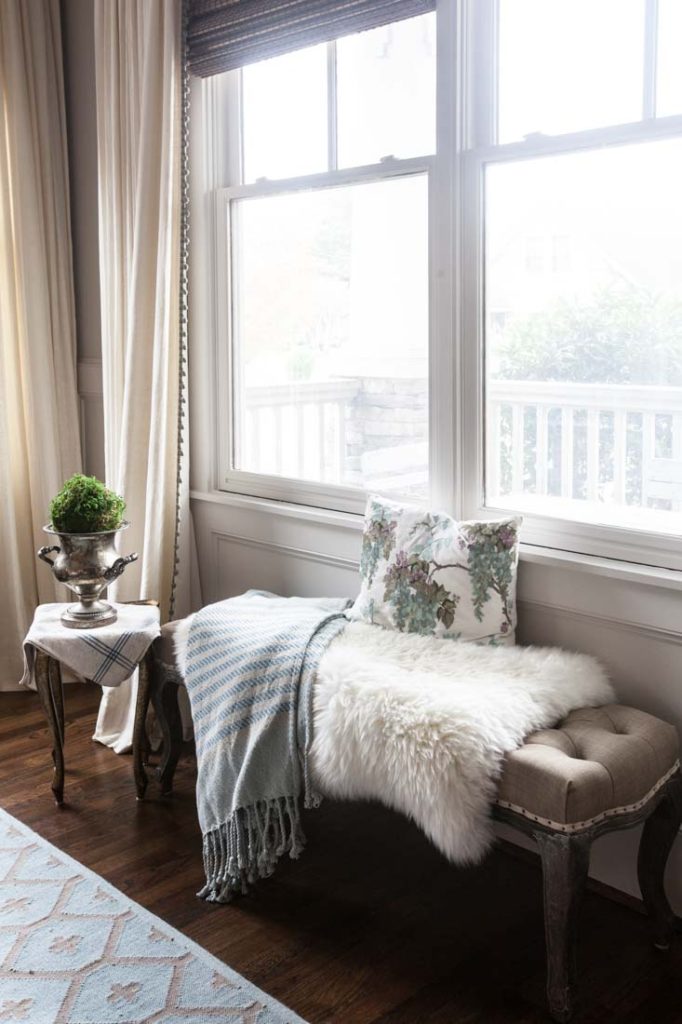 Here's a list of things you can add for winter accents;
furry pillows
sweater pillows
furry throws
string lights
pinecones
logs by the fireplace
evergreen branches
boxwood balls
boxwood wreaths
magnolia leaf wreaths
bare branches
candles
affiliate links
Find my favorite winter selections and more on  Amazon, CLICK HERE.
We are a participant in the Amazon Services LLC Associates Program, an affiliate advertising program designed to provide a means for us to earn fees by linking to Amazon.com and affiliated sites.