Is Toile Fabric in or out?
I've been pondering this question for awhile now. I loved toile fabric so long ago. Sometimes now when I see it, it looks off, not fresh or current. Still, I've got toile fabric on Evie' bed. I used buy everything toile I could find, but not so much any more.
I decided to add a new toile element to my house, to see how it looked. I made a toile pillow for Elise's room.
This post is sponsored by Calico.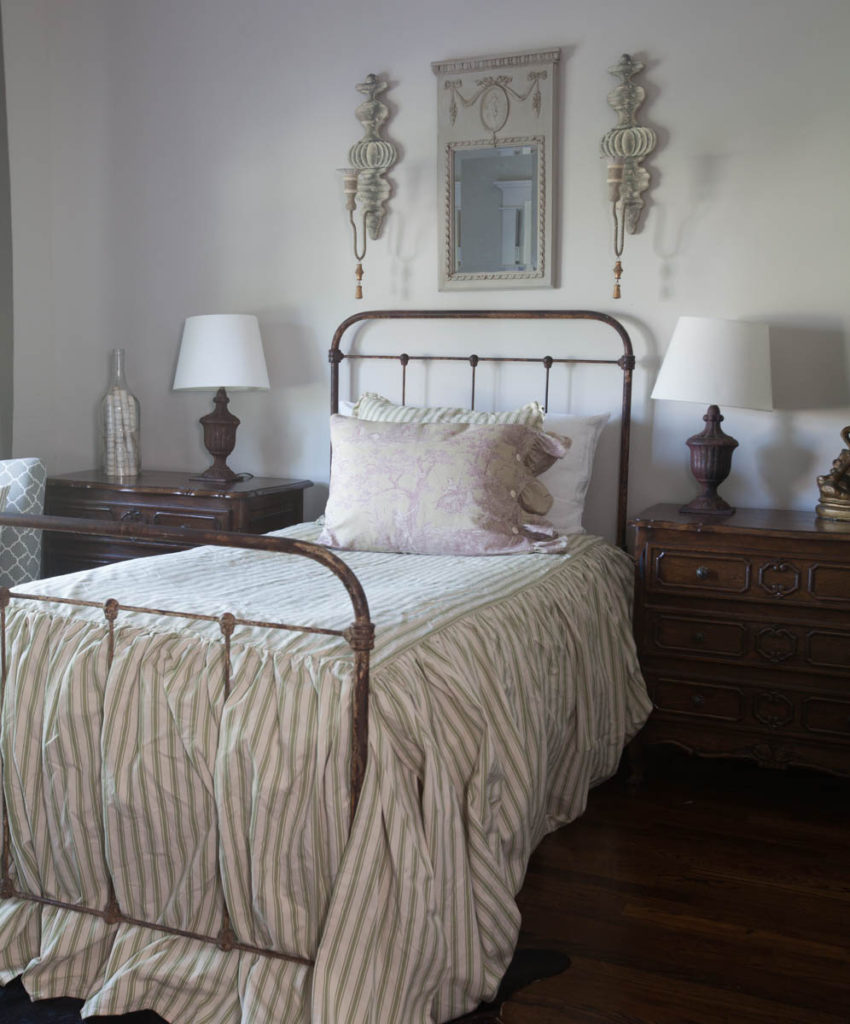 I think the tendency when working with toile is to use it everywhere. I wondered how it would look as an accent pillow. I've made this pillow using fabric from Calico. I found it at my local Calico store. I used a regular sized standard bed pillow. I normally avoid sewing anything with buttons because it used to be such a bug-a-boo to do. That's Southern talk; it means 'a pain in the neck.'   In fact, I haven't sewed a button hole in at least 20 years. There I said it. They used to be so complicated to make. But now, I have an attachment from my sewing machine. I put the button in the attachment, then start sewing. It makes the button hole just exactly the correct size. I honestly feel like I'm cheating! If you are sewing with an old machine, this feature alone might make it worth buying a new machine. My machine also self-threads the needle.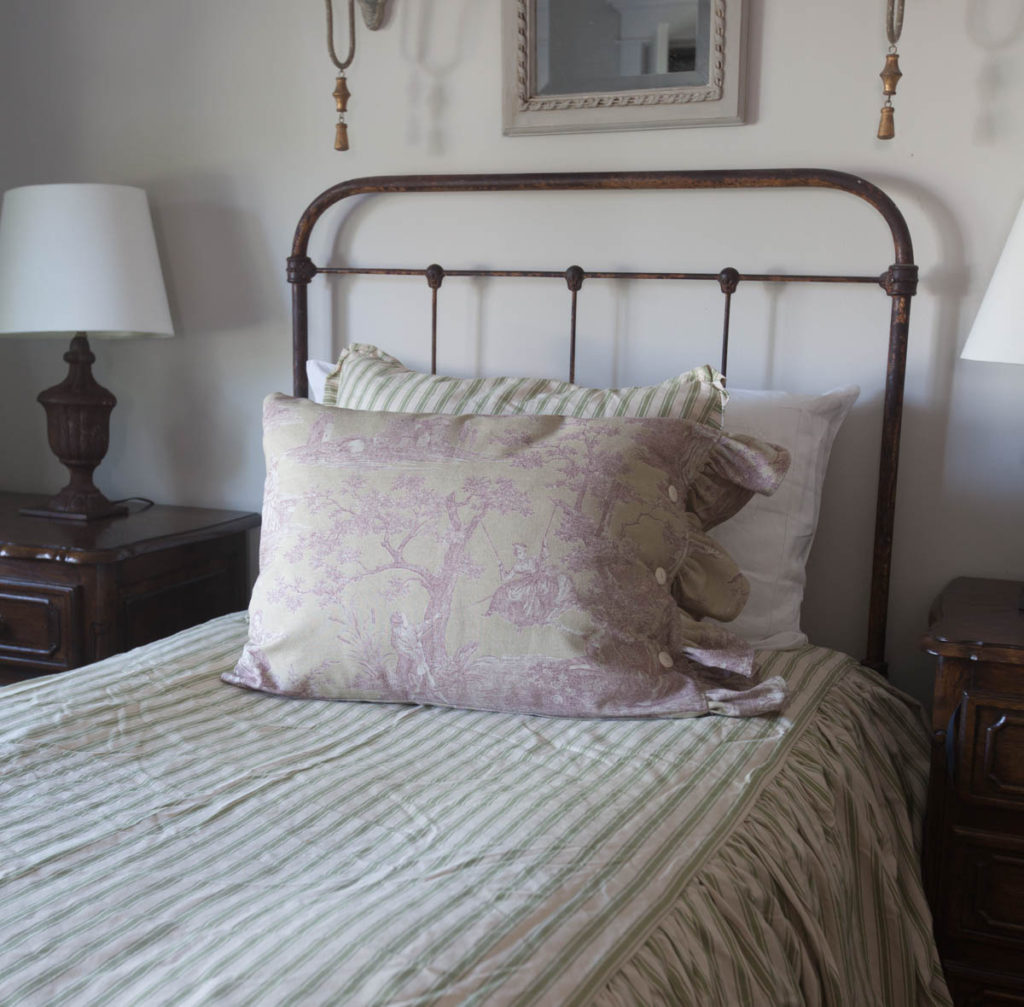 I think the toile fabric works  It plays off the casual feel of the striped bedding. I like using it as an accent fabric.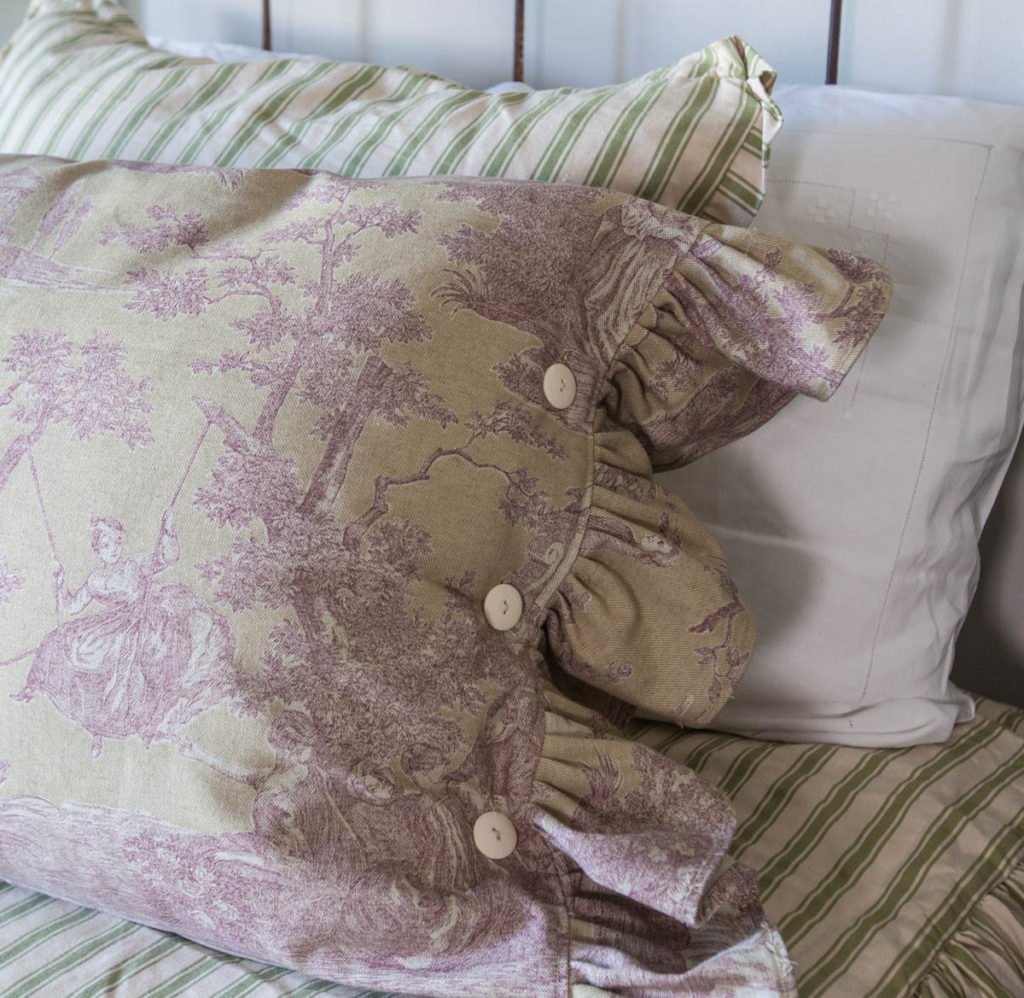 It's hard to see the pattern in the photos, but it's one of the prettier toiles I've ever seen. Yes, it's lavender on a tan background.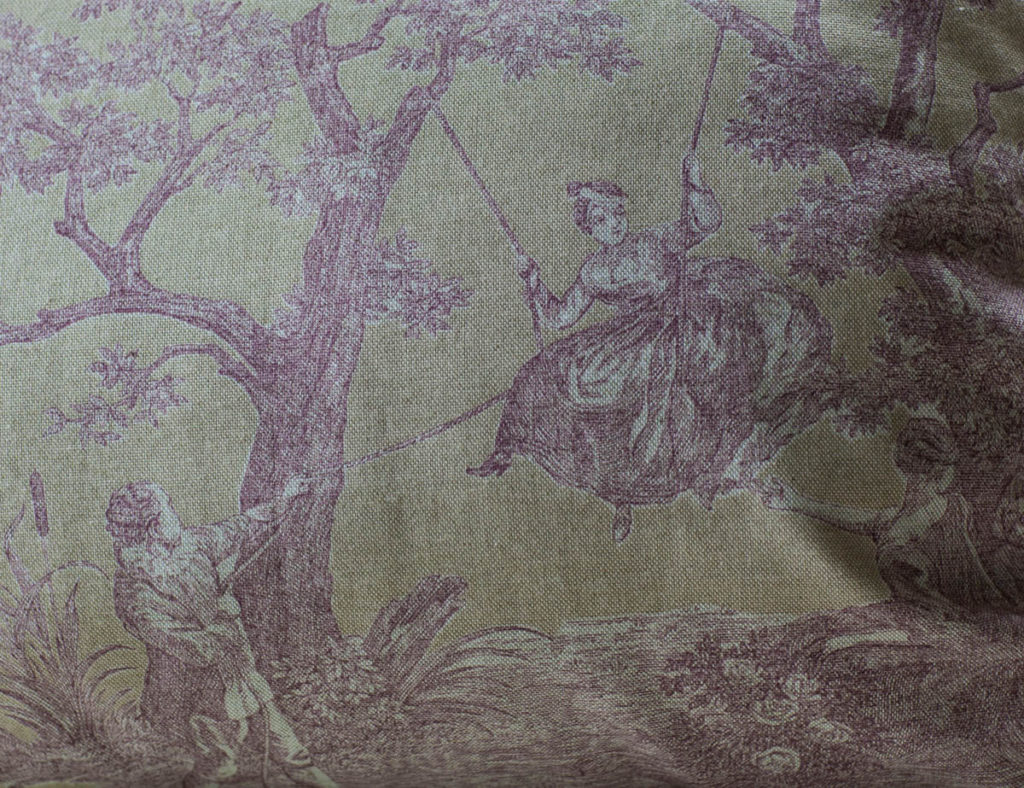 If you look closely, you'll see I failed to catch a stray piece of thread. To answer my question, I think toile is definitely still in. It's a classic and paired with more casual fabrics, can still look bold and on trend. I prefer the toile fabrics that have a more textured look like this one. I also prefer colors that are not too strong. You want the fabric to look aged over time.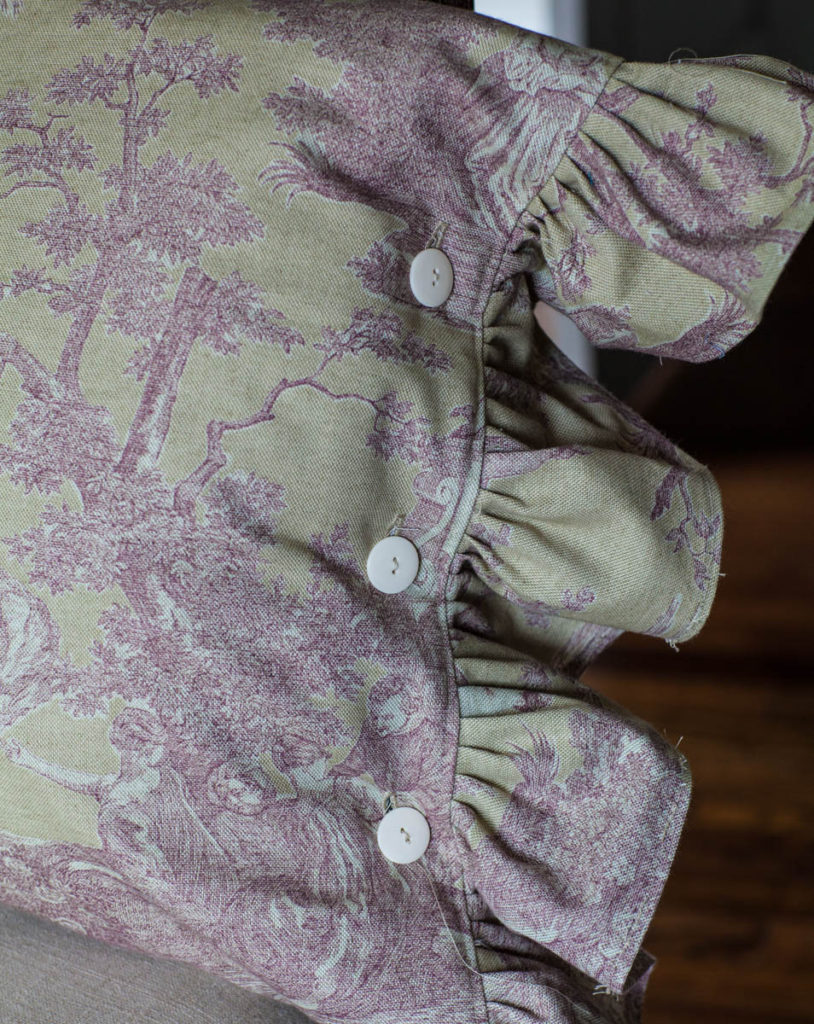 My conclusion? Yes toile still looks fabulous. Using it with lighter more casual fabrics works beautifully and keeps the room feeling fresh and on trend.
Check out our current podcast episode
EPISODE 114 WHAT'S ON YOUR KITCHEN  COUNTER TOP