I love working with bottles in decor. You can often find them in a large size which is often better than something small that could get lost on a table. I love how they work with almost any decor and color. The glass if often clear or almost clear. The bottles then take on the mood of the room. If the room feels country French, then the bottles can appear country French. If the room is coastal, then the bottles seem coastal. If the room is contemporary, then the bottles appear contemporary. These bottles are from my Soft Surroundings collection (currently sold out.)
There are two different sizes that the bottles come in, small and large. The small bottle is 15 inches tall, while the large is 18 1/2″ tall. These are generously sized bottles.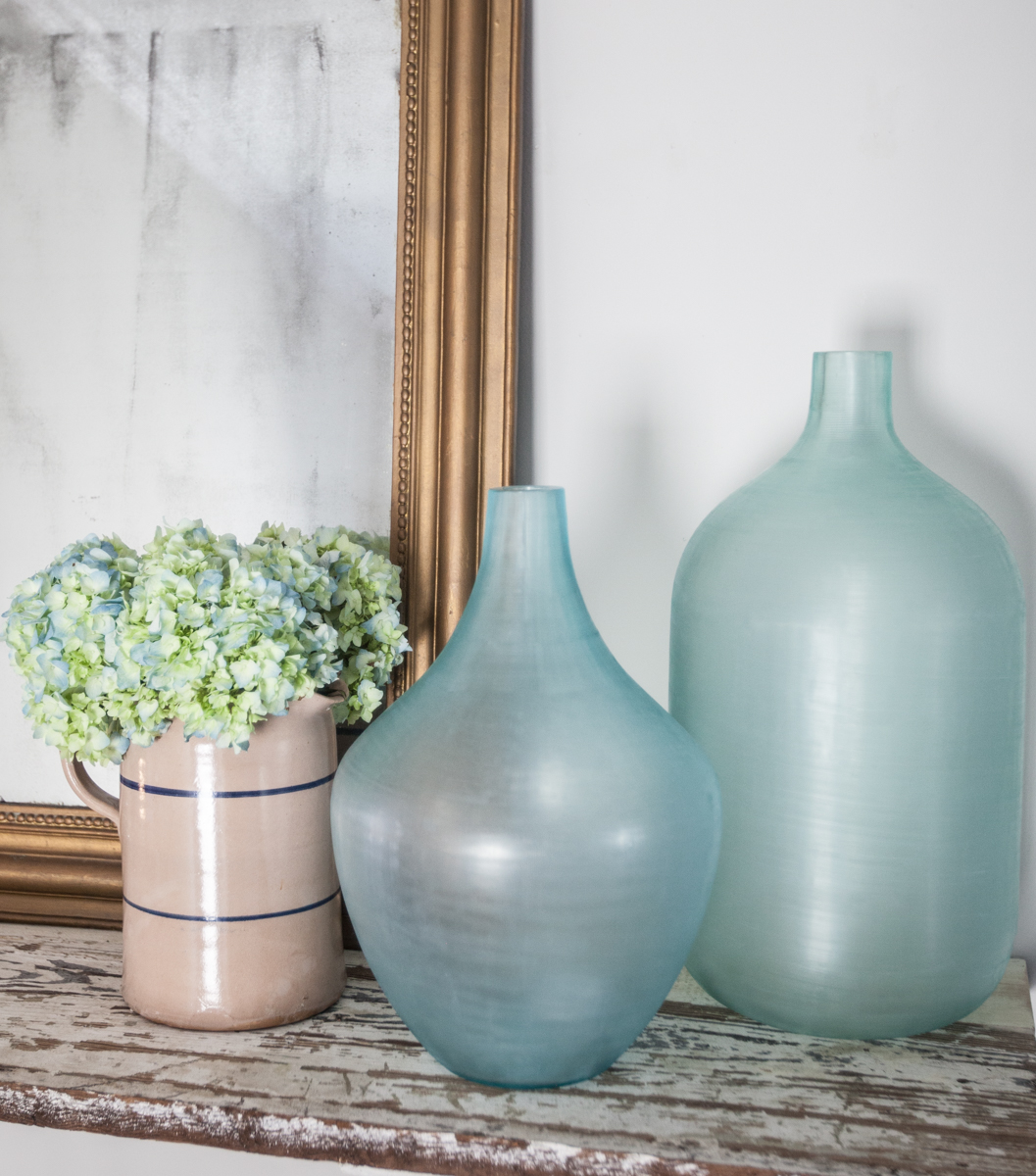 These bottles come in a lovely shade of blue, with a good bit of texture in the glass. They are sturdy and thick.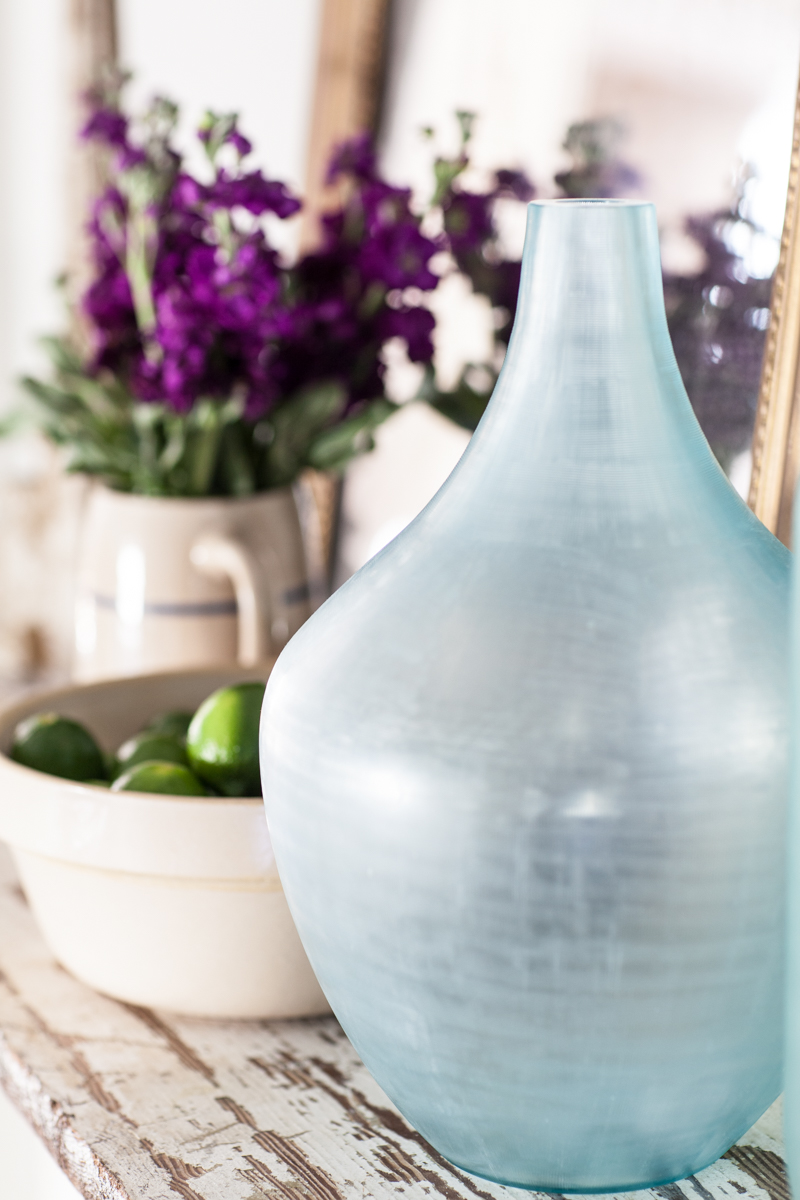 You can see just how thick the glass is below.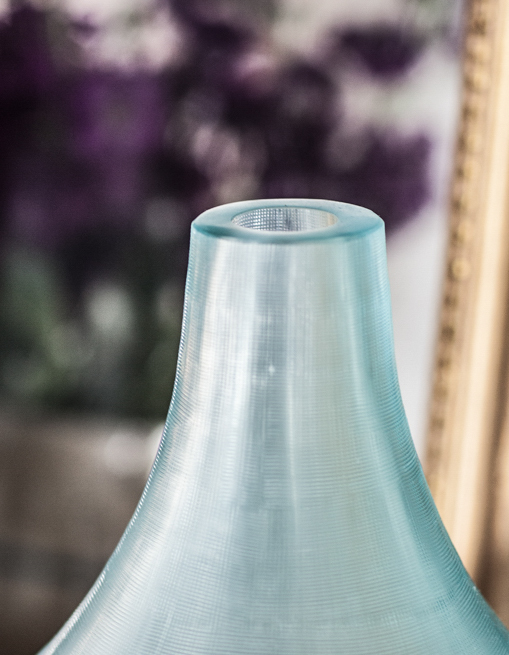 So the easiest thing you can do is use two bottles and add one more thing to the mix. Remember, there is something special about the number 3. Use two large bottle and add one other thing to it. If the bottles are the same size, then elevate one of them with a stack of books, then add the third thing. Make sure the third thing is a different height from the bottles but not too different. Below, I've used a vintage crockery pitcher filled with fresh flowers. In the first picture above, I used hydrangeas in a similar larger pitcher. The rule of three is simple and easy.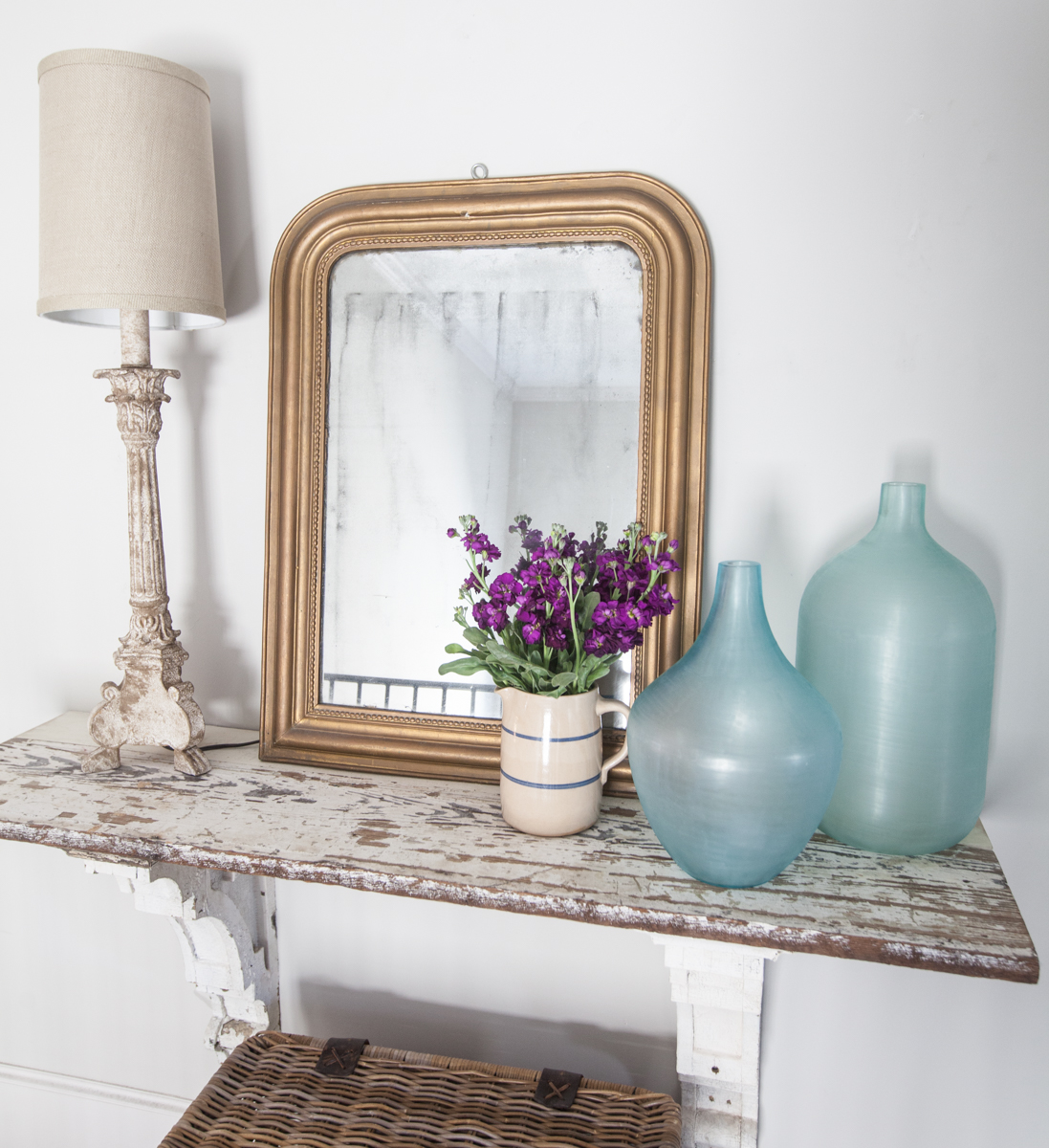 If you want to add something else to the mix, why not add some fruit to a bowl? The bowl is a different shape and size. The fruit adds color and texture. Below, I used a vintage French tureen. This is technically 4 things, and you probably know that odd numbers are best. But since the bottles can add as one unit, I think the four items together still work well.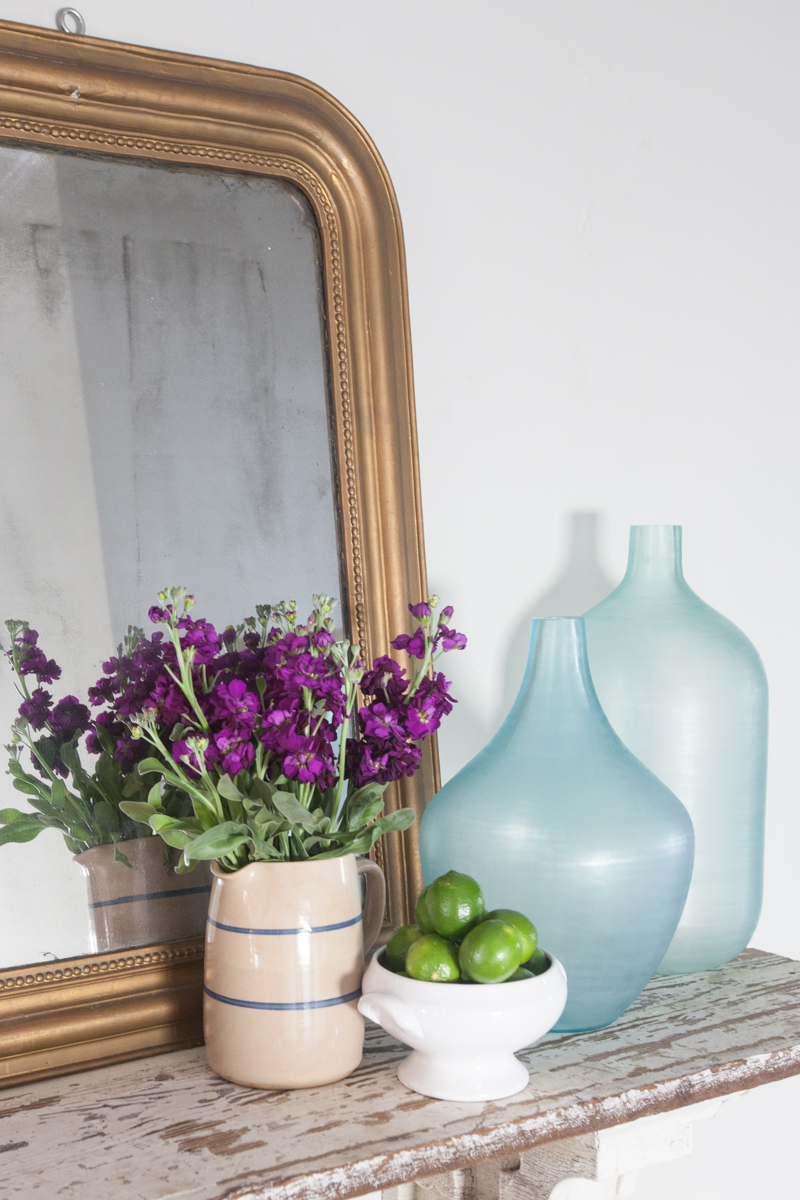 Now, let's go back to the table and add another element so we have 5. This time I added a pitcher full of antique fish forks and knives. Notice how the pitcher with the flatware and the tureen with limes are both much smaller than the bottles. This is a nice variation in size. You don't want everything the same size or exactly the same texture. A grouping of 5 bottles wouldn't be as interesting. Note the way the bottles really pick up and reflect the light.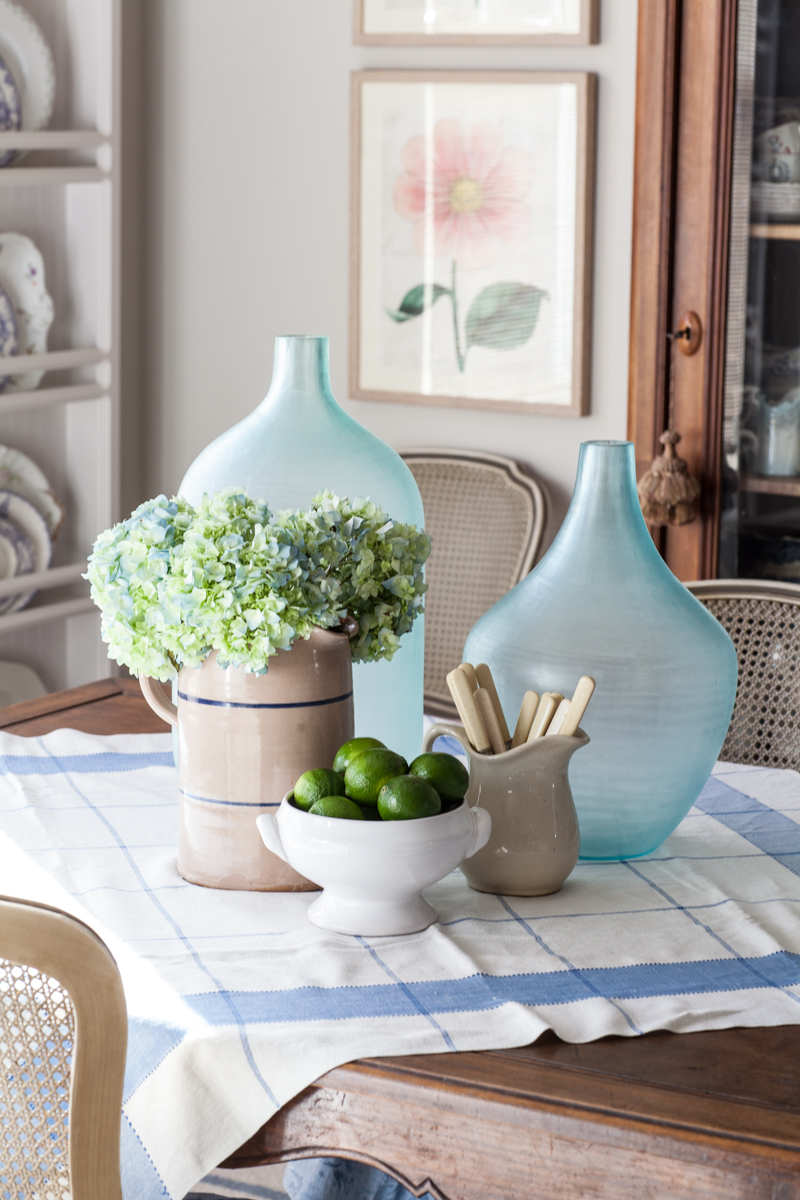 I hope that's given you some ideas for arranging bottles in your home. I think it doesn't need to be complicated at all. Use quality items, and it will be amazing. To see all of the items in my SOFT SURROUNDINGS Collection, CLICK HERE.