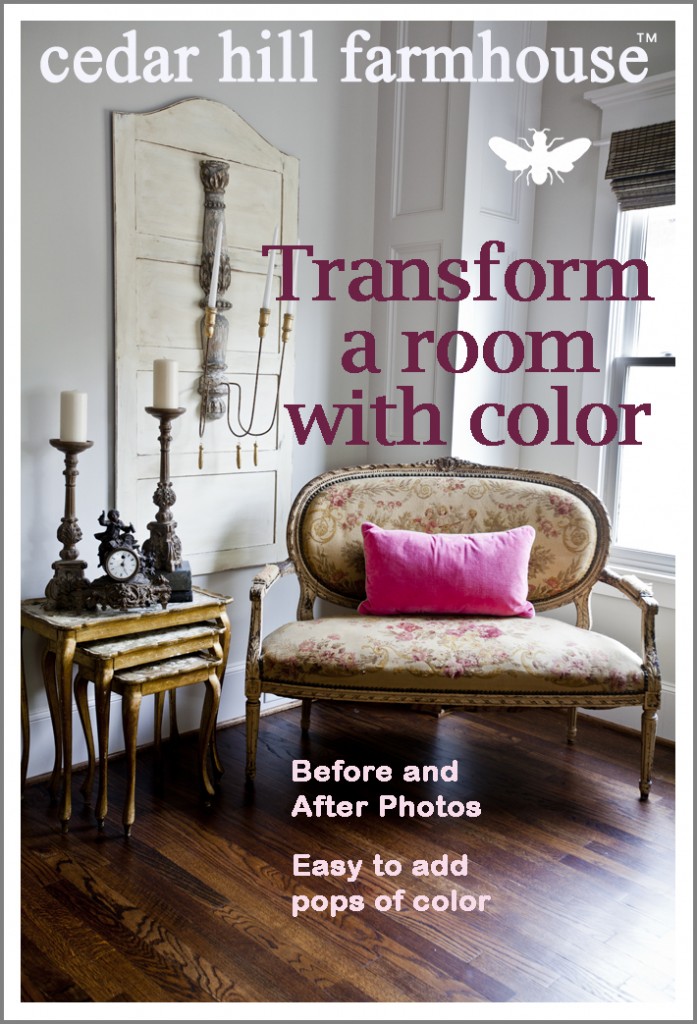 I decided that one of the changes I would make for this summer is to add some touches of color to my home, not an overpowering amount, just some accents.  I used pink accessories in this room. Neutral rooms seem to have a bit more interest with a hint of color.  And so I am starting in my bedroom adding touches of pink for fun.  The great thing about a neutral room is that you can add accents of about any color. Then when you are bored with that color, it is much less expensive to change out throws and pillows, rather than sofas and chairs. This week it's pink… next week… who knows???
Here's the bed with a subtle pink throw.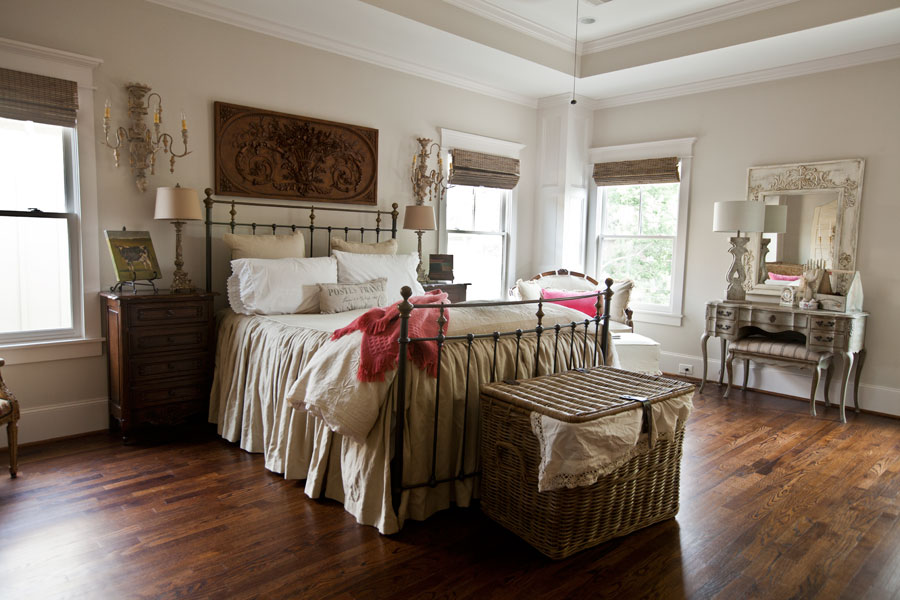 For comparison, here is the room without the pink.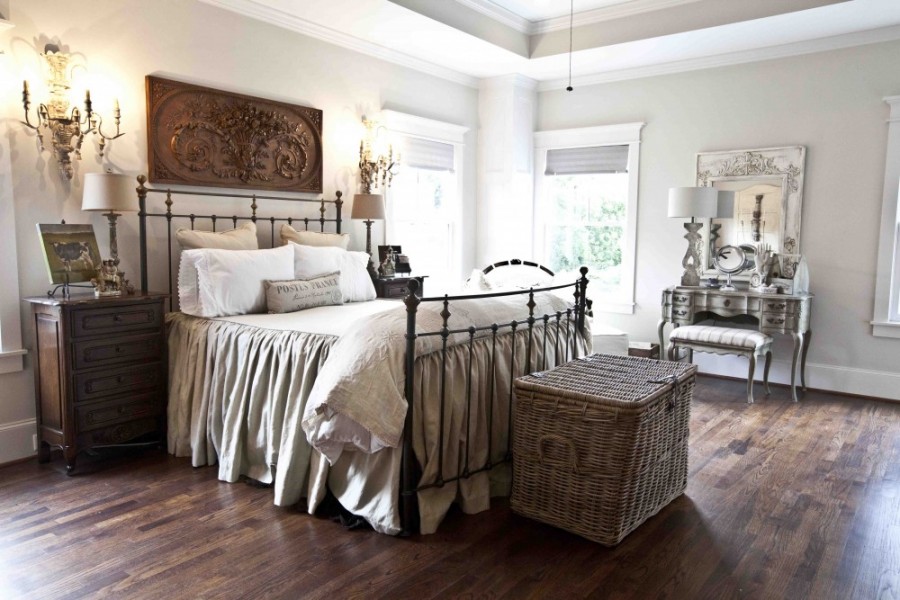 And how about the pink pillow I added to these needlepoint Louis XV chairs?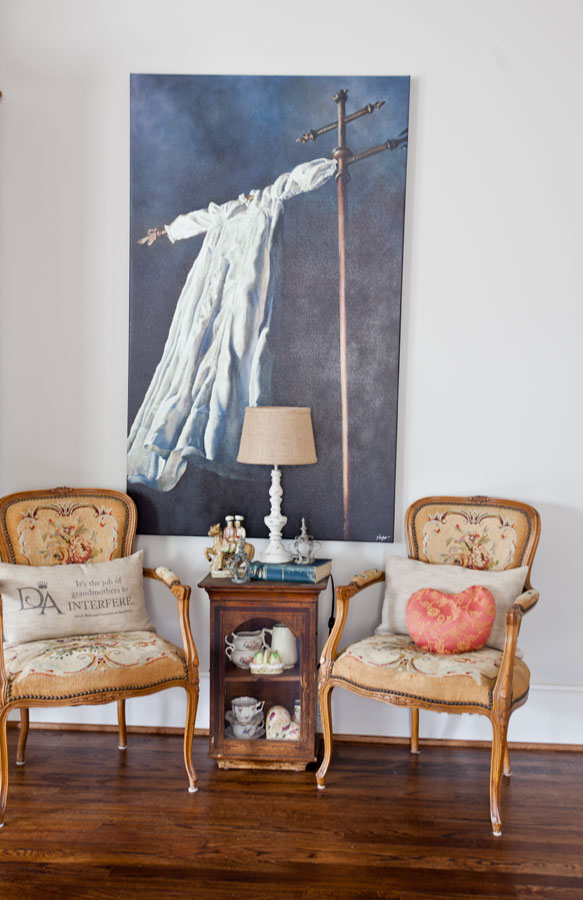 Here's a photo without the pillow.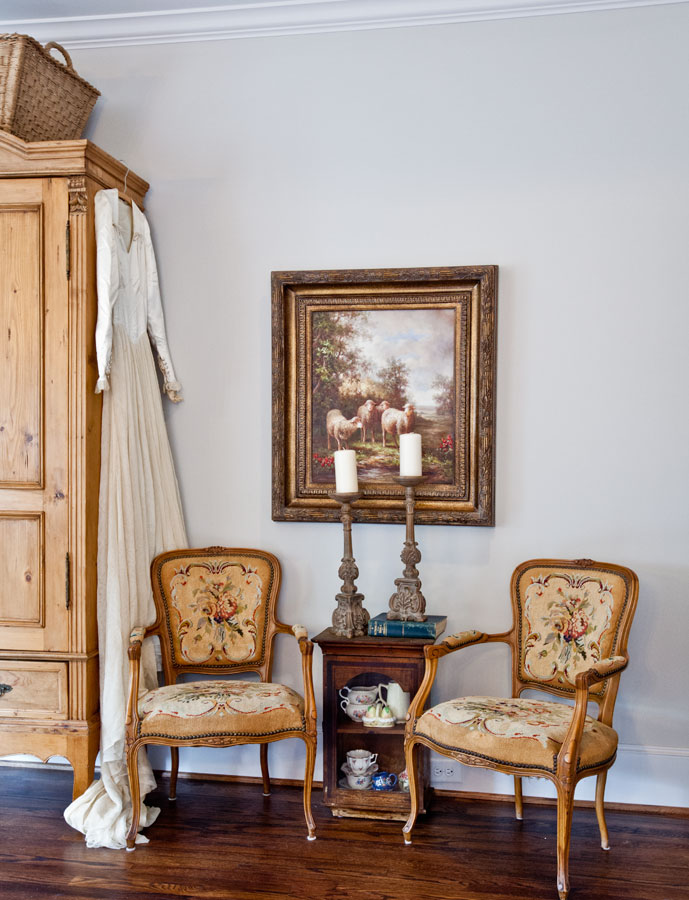 My Louis XIV settee has a new pink lumbar pillow.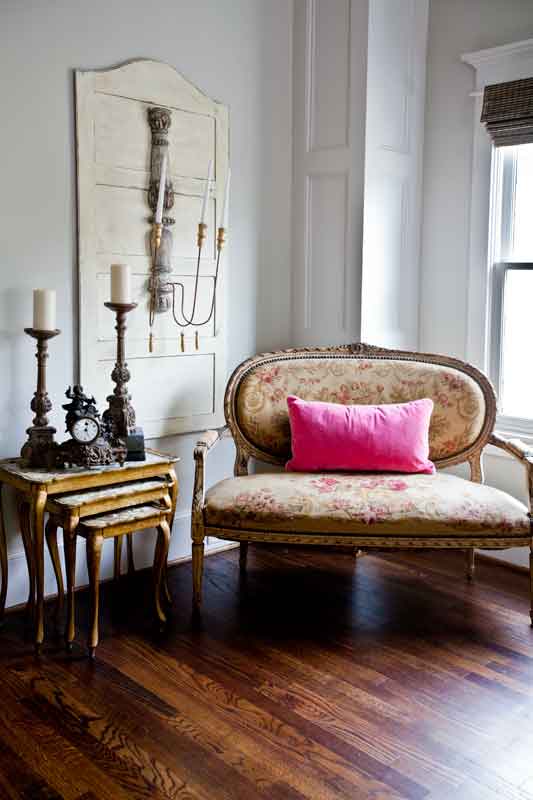 and the other settee also has a matching pink pillow.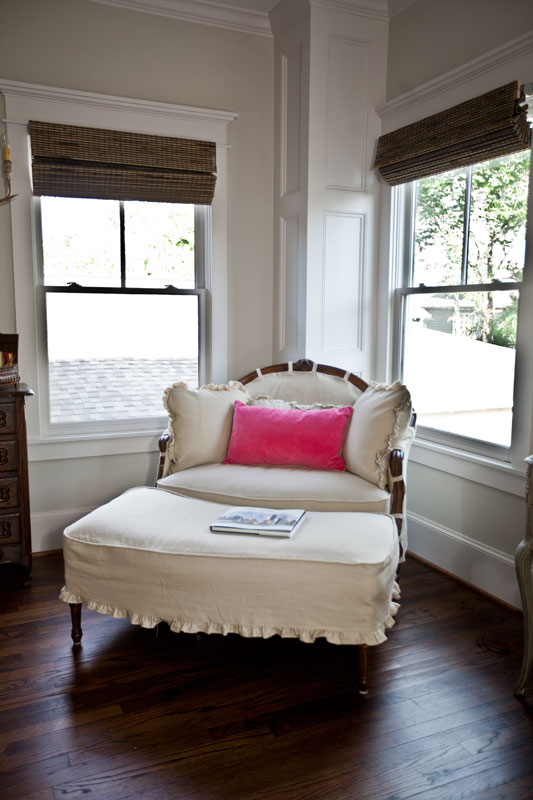 Here it is without the pink pillow.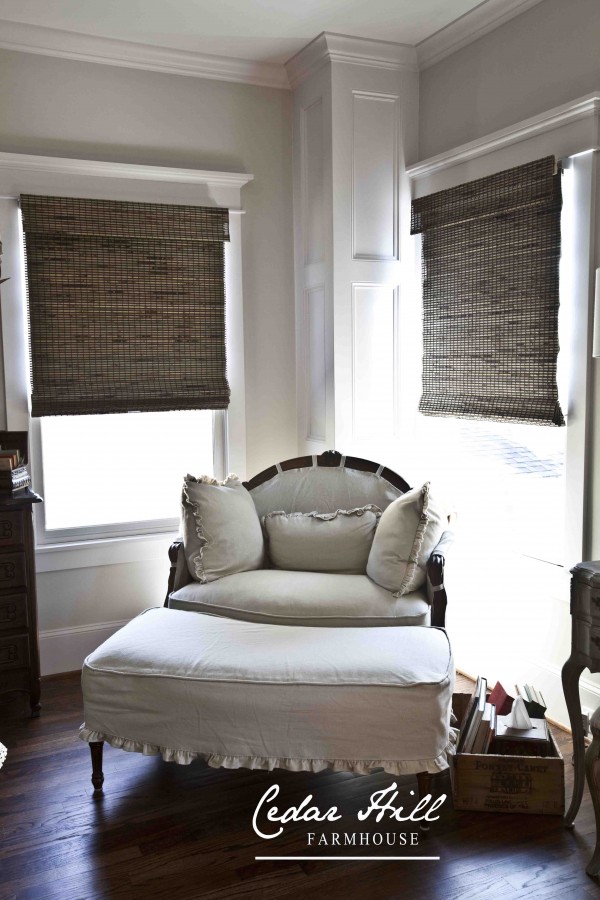 Lastly I thought I would add some pink to the vanity using some beautiful roses.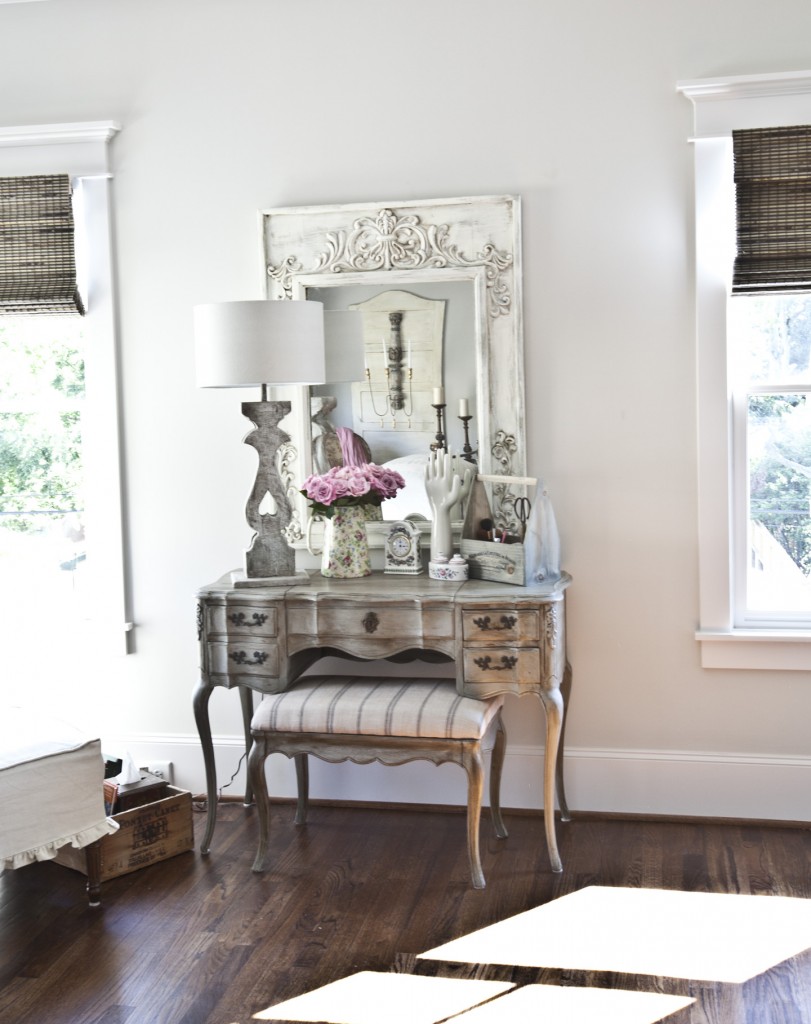 Here is the before.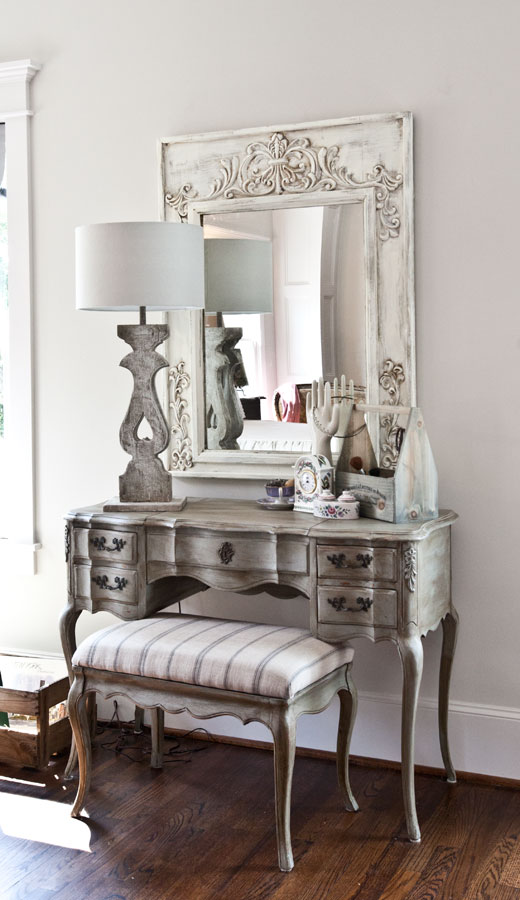 Well?  What do you think?  For a neutral room, pops of color, or no color?  I always love to hear what you think.
And now for something completely different.
I'm starting a little feature on Fridays, where I introduce friends to friends. These are some of my blogger friends that I would love for you to meet.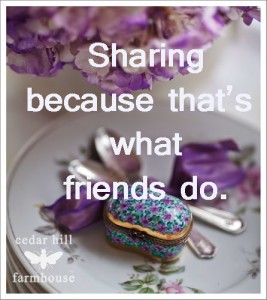 So feel free to go check out their blogs and say hi!