I'm been studying French design for years. I've looked it from many angles, including true French design and our American version of French design. Yes there are many differences. The difficulty we have in the US is that we are not working with a French maison in the French countryside. If we were, then we could have a ramshackle empty house, and it might still look elegant. Here are trying to add small touches or accents that remind us of France. In France, for example, I've never seen a pillow with French words on it. But the place is surrounded by French words on signs, labels and so forth. The French words are all over the place there. Here, not so much.
So for a little French accent, I like to add a pillow with French writing.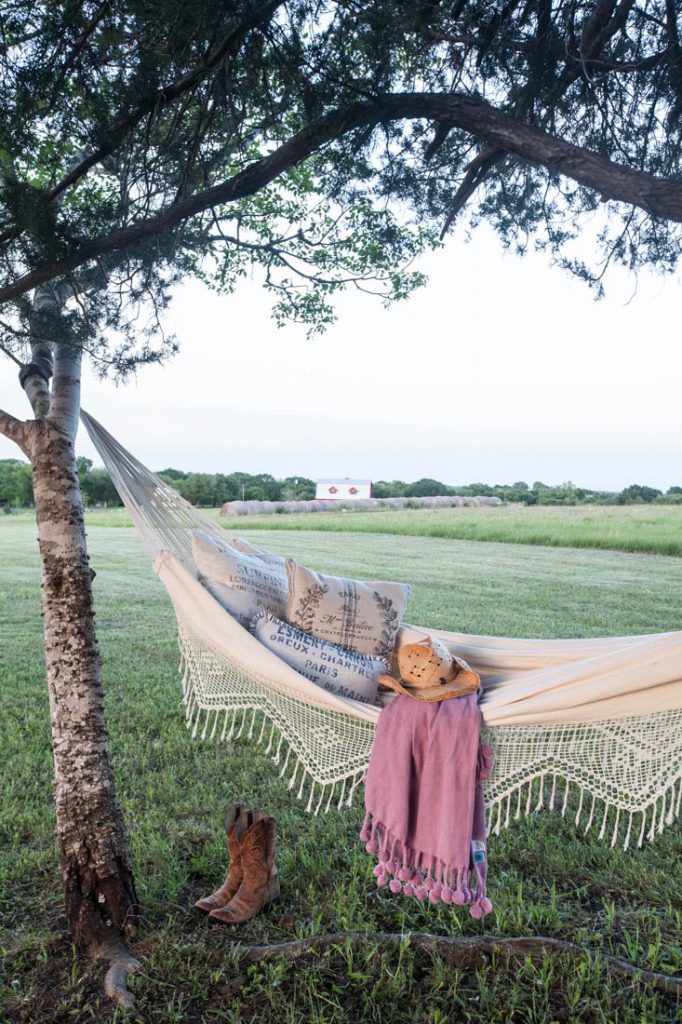 I love adding grain sack fabric too. I use authentic antique grain sack fabric when I do upholstery work, but for these pillows, we used reproduction fabric.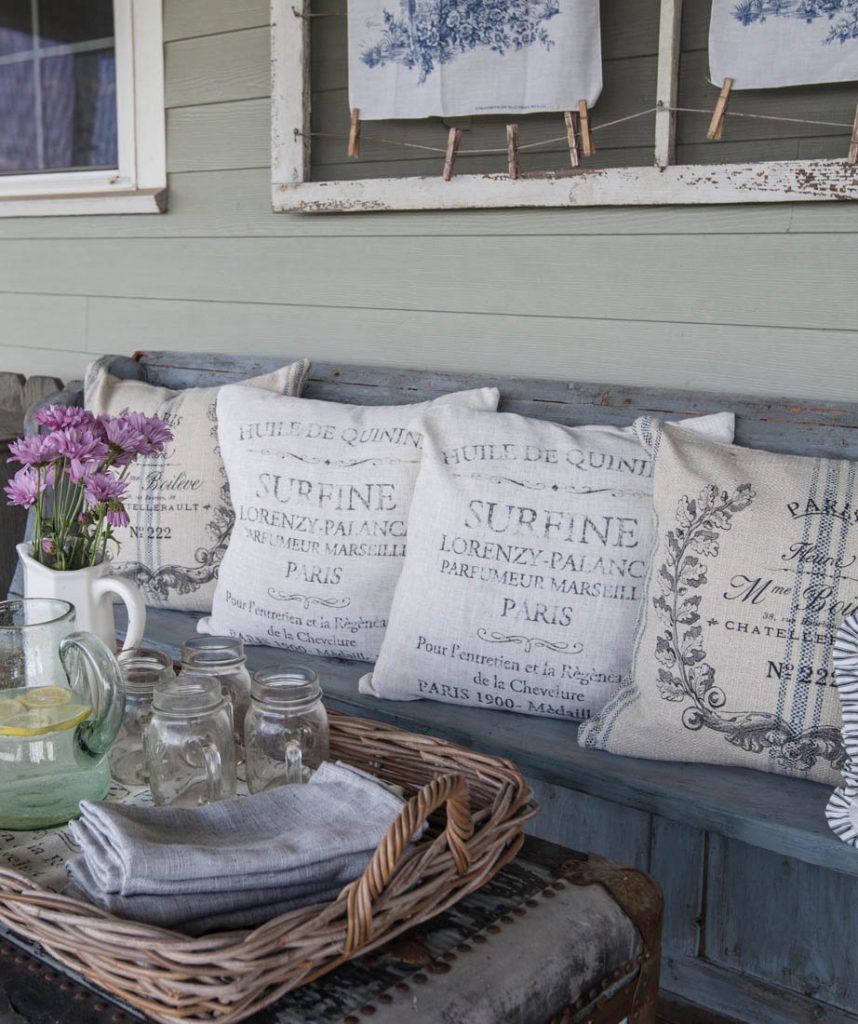 Grain sacks are not specific to France. They were used all over Europe. Families would transport their grain to the mill for it to be ground into flour. They transported the grains in these bags. Each family had a stripe unique to them. Some were blue, red, green or some other color. Blue seems to be the most common color. Some bags had one stripe, while other bags had several stripes. The width of the stripes was also different from one grain sack to another. Some bags even had a monogram, although that was rare. We add the crests because we think they add some interest to the pillows.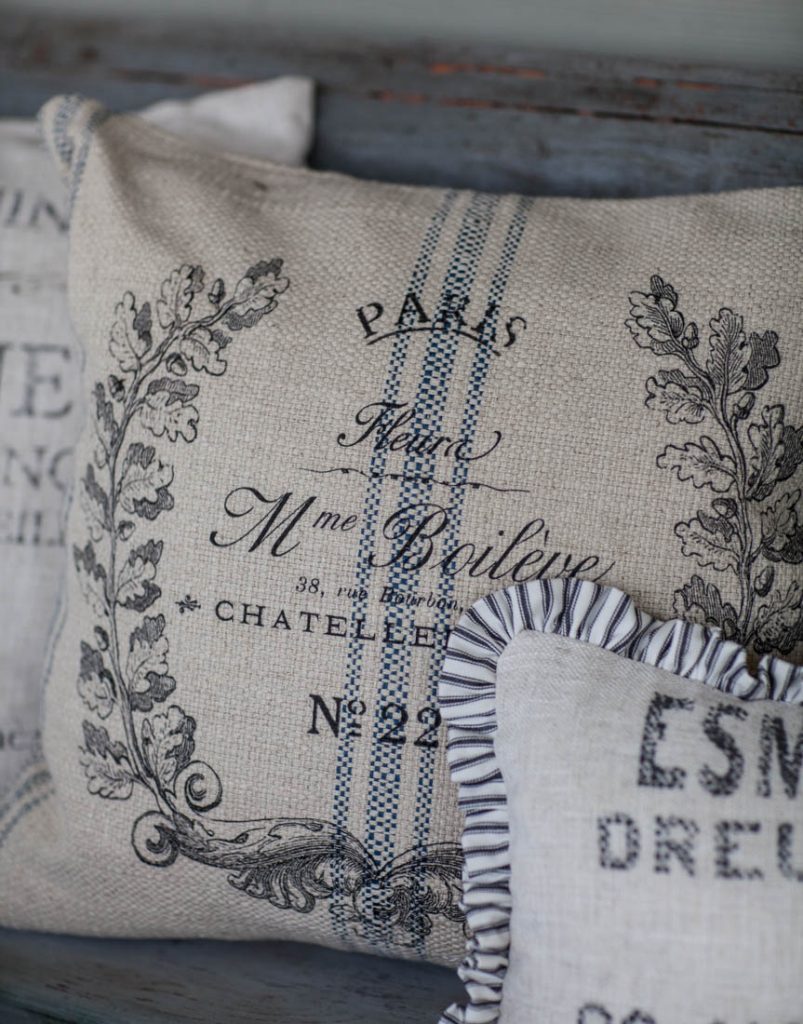 I love using placemats that go with the pillows. The writing on the Surfine pillows is the same writing you see on these placemats.  Since they are gray, they go with almost any type of dishes. I'm showing the placemats with my lavender cabbage dishes.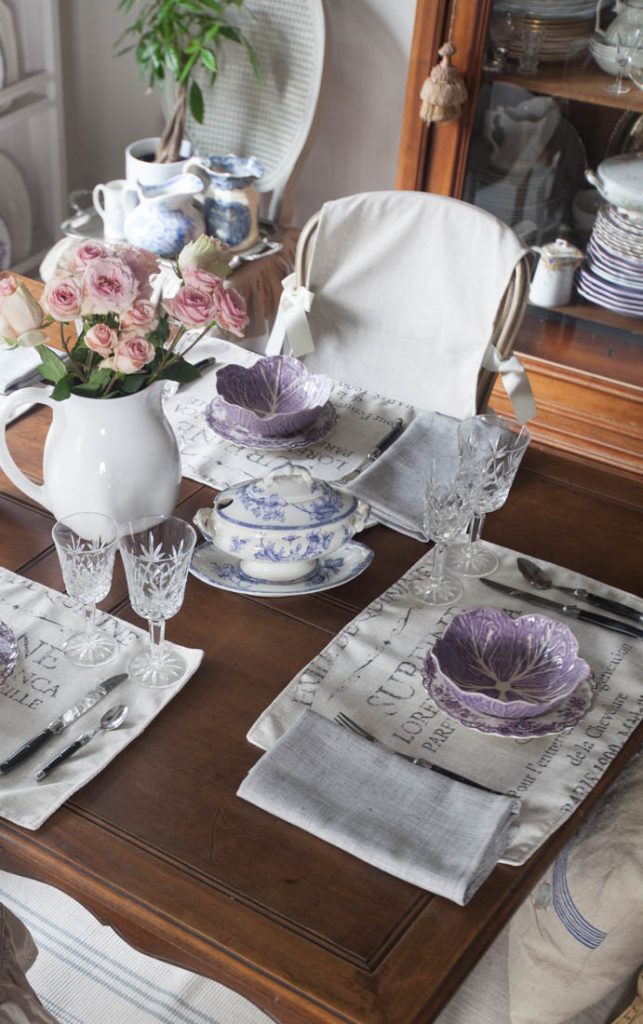 I also added gray linen and cotton napkins to go with the placemats. They are really thick, heavy fabric. If you don't like thin napkins, you'll love these.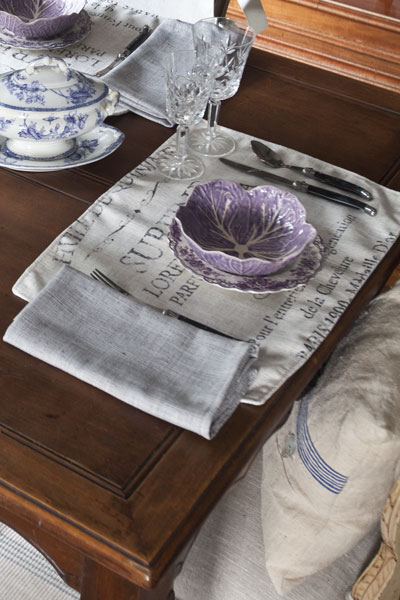 Finally I'm sharing this wine bottle carrier with a Paris crest. It holds a wine bottle or flowers!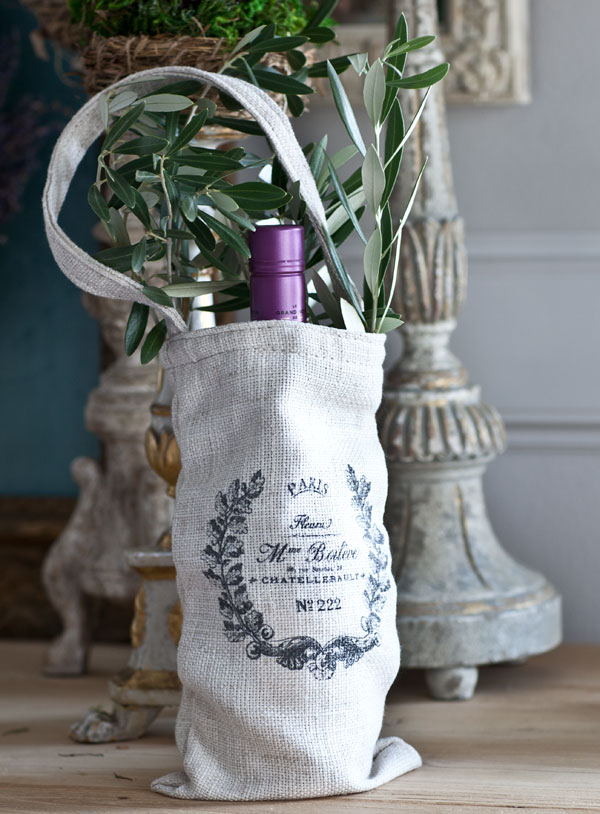 These are some flowers I cut from my yard.