Thanksgiving entertaining can be stressful when you have a lot of guests coming and lots of food to prepare, so I thought I would share a few of my entertaining tricks and a few simple recipes. I've got 8 tips for you today, unless I miscounted, which is totally possible.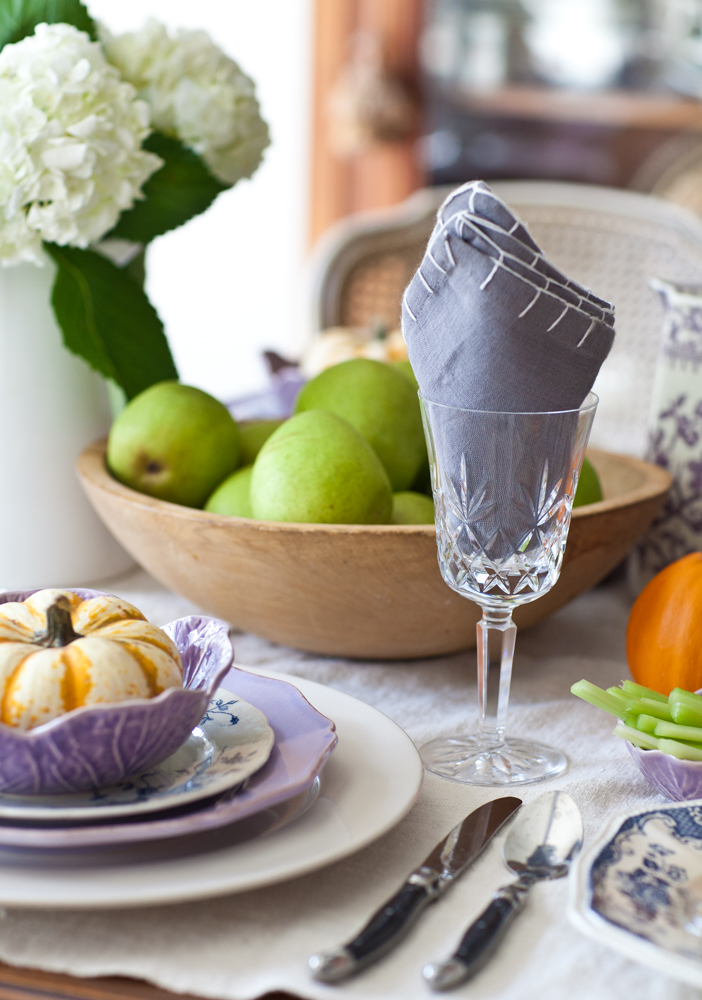 Of course I'm going to mix and match my dishes like I do most of the time. Today I'm starting with a large white charger, then using Italian lavender plates, topped with antique English blue and white plates with lavender cabbage bowls. I used these charming mini pumpkins for each place.
TIP 1: Use a real mini pumpkin at each place. The guests can take them home for a fun party favor.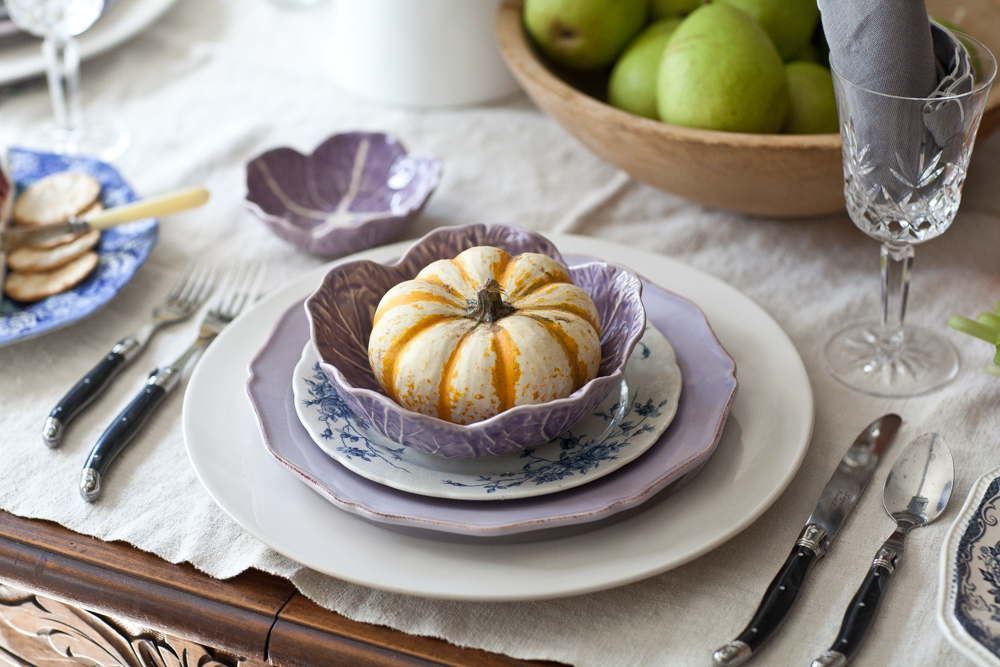 TIP 2: If you need some height on your table, use napkins in the glasses. I used these sweet gray napkins with the edge stitching. Look more purple dishes!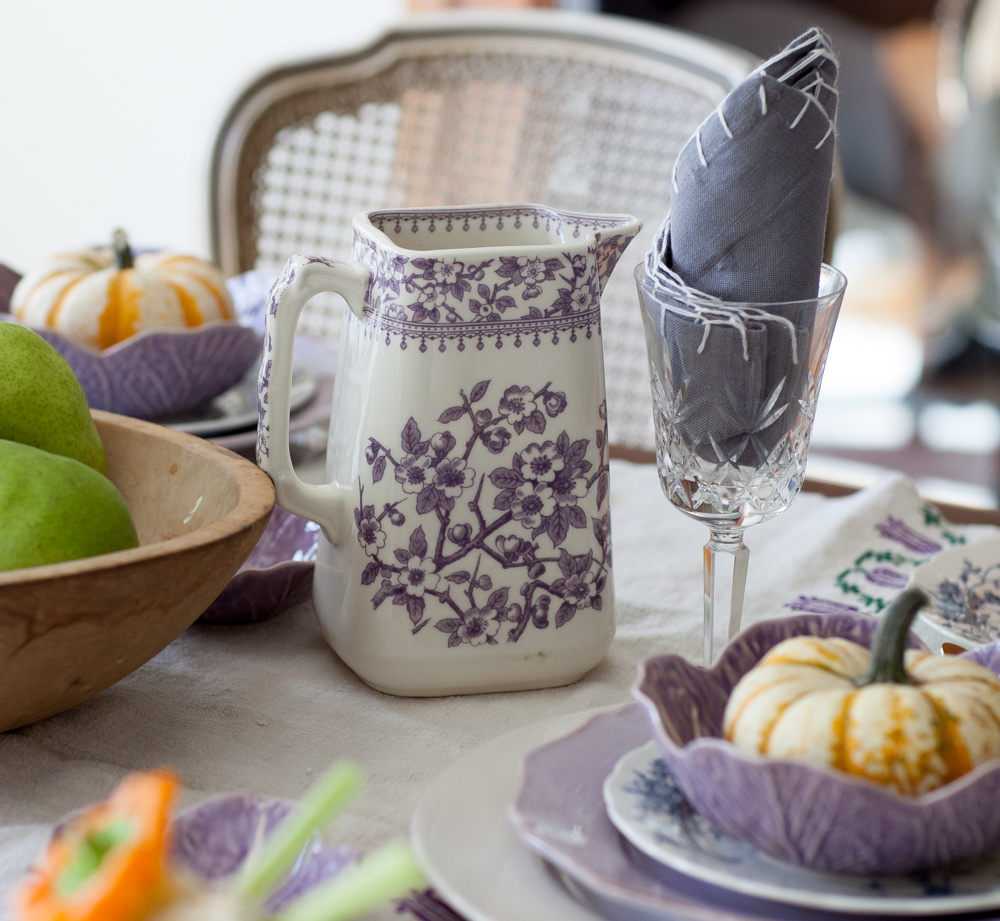 TIP 3: If you use old dishes and are not sure if they have lead paint on them, be sure to use a glass plate between the food and the plate. Since these blue and white dishes are so old, I used a glass plate under the food. I've tested a bunch of dishes in the past, and rarely have I found any with lead paint on them.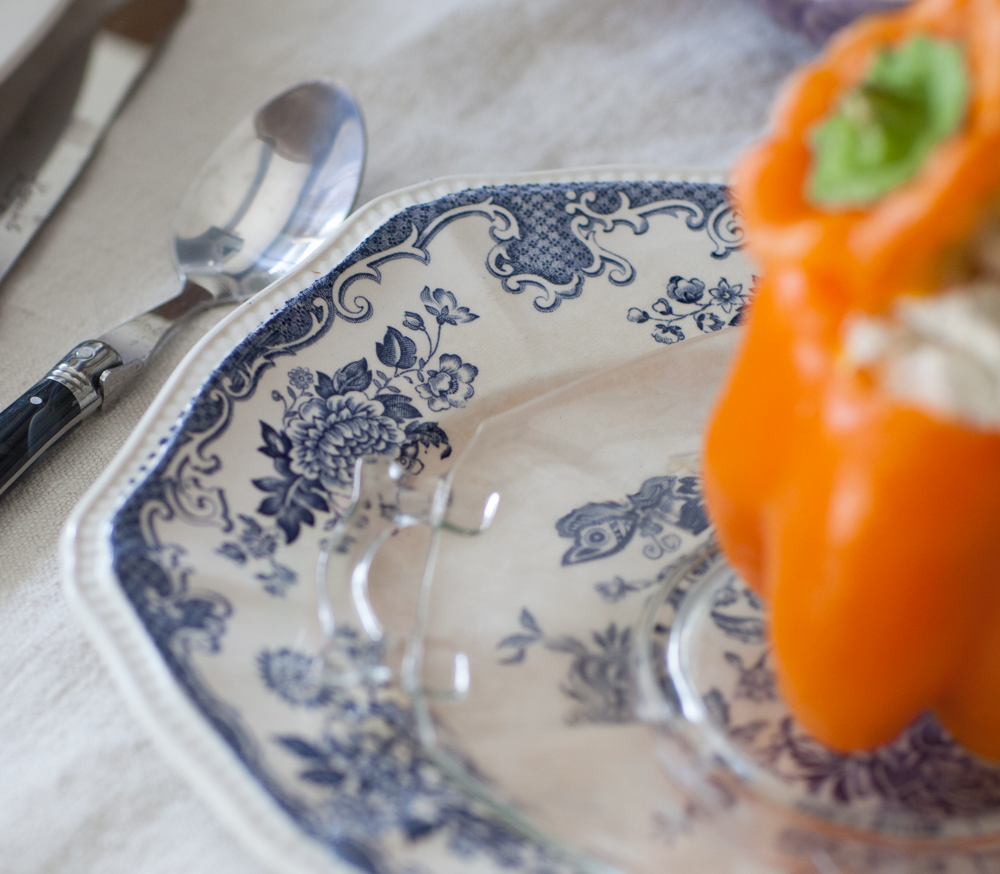 TIP 4: Use an orange bell pepper as  bowl to add a 'pumpkin' look to your table.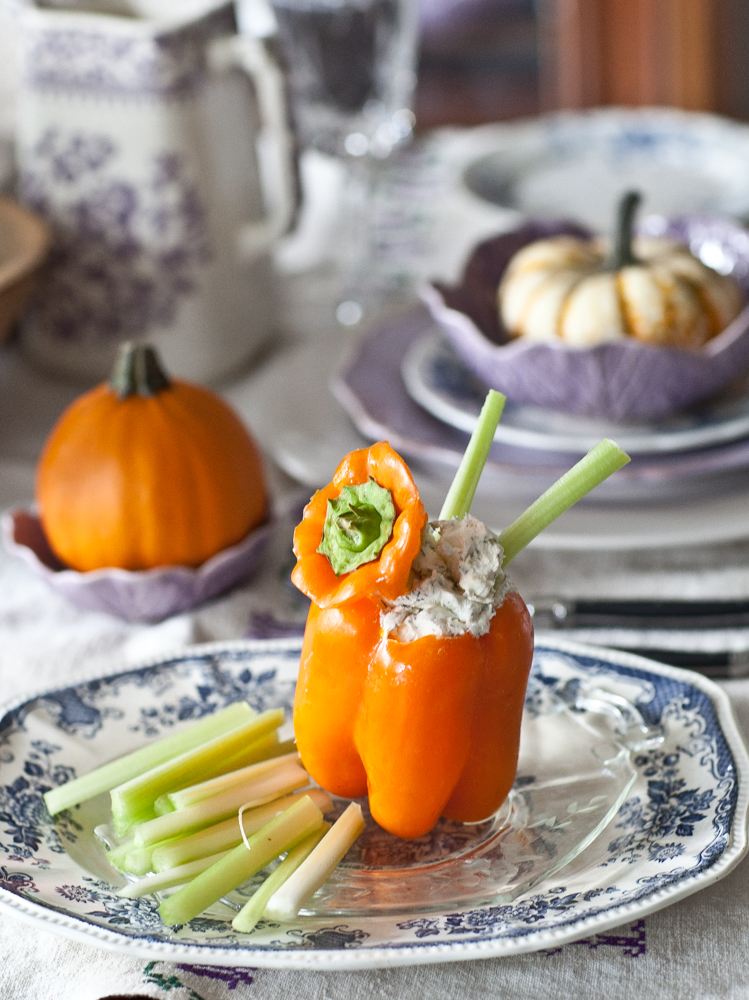 TIP 5: Make an easy appetizer like this dill spread. You can make it a day ahead.
I'm going to be honest; I made up this recipe while I was putting it together, so I've never made it before. But it tasted pretty good, and was super easy, so I thought I would share it with you. I don't use a lot of recipes, so the amounts are approximate.
DILL CHEESE SPREAD
1 ORANGE BELL PEPPER
3 CELERY STALKS OR CRACKERS
1-8 OUNCE CONTAINER OF CREAM CHEESE
1/3 CUP MAYONNAISE
2 TEASPOONS OF DILL WEED
2 GARLIC CLOVES, CRUSHED
SALT TO TASTE
Blend mayonnaise and cream cheese together until smooth. Then incorporate dill weed and garlic.  Salt to taste. Cut celery stalks into 4 inch sticks. Carely cut around the stalk on the bell pepper, carefully keeping it intact. Remove seeds for top and base. Do any leveling required for the bell pepper to sit securely. I cut off a small portion from the bottom. Then fill pepper and return the stem to use as a lid. Serve with celery or crackers.
TIP 6: Use apples or pears as part of your Thanksgiving decor.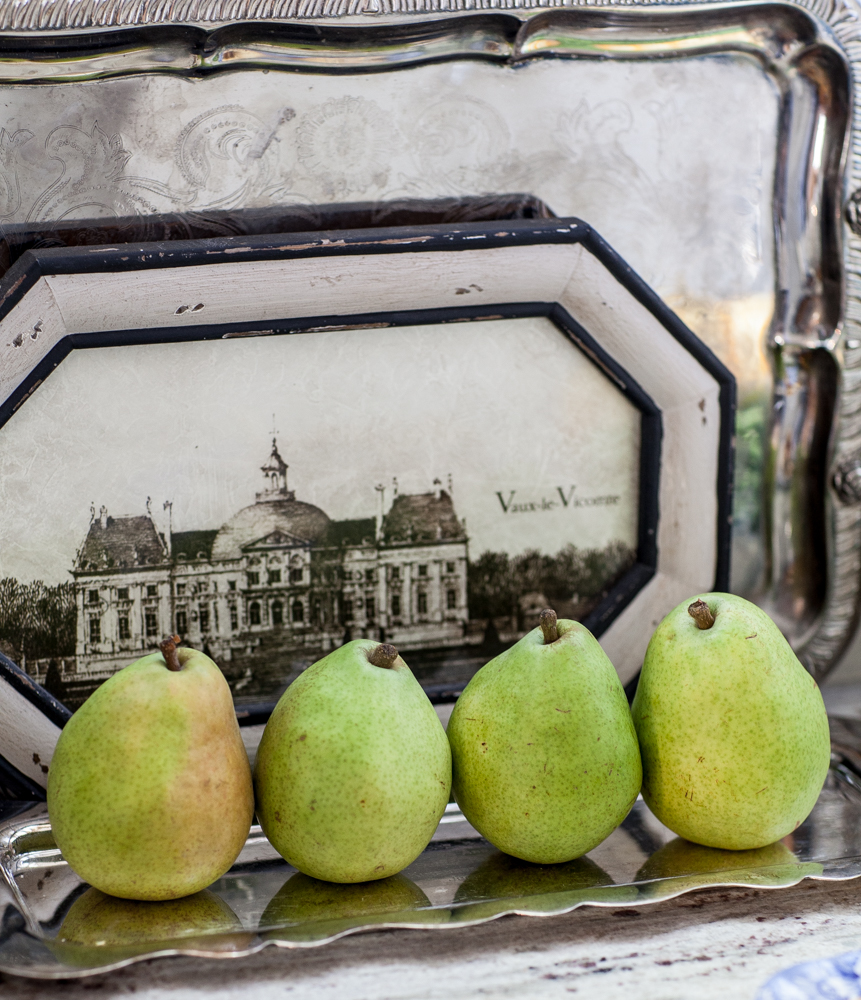 Leave a comment to enter my contest! Someone's going to win a few consult! Details here.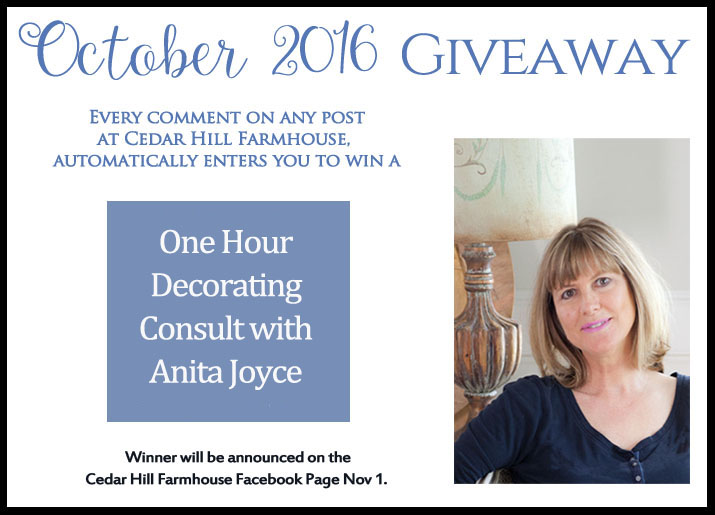 TIP 7: Use fresh fruit to fill out your dessert table. Some people will want something light like fruit, and it makes your dessert table look more full and colorful.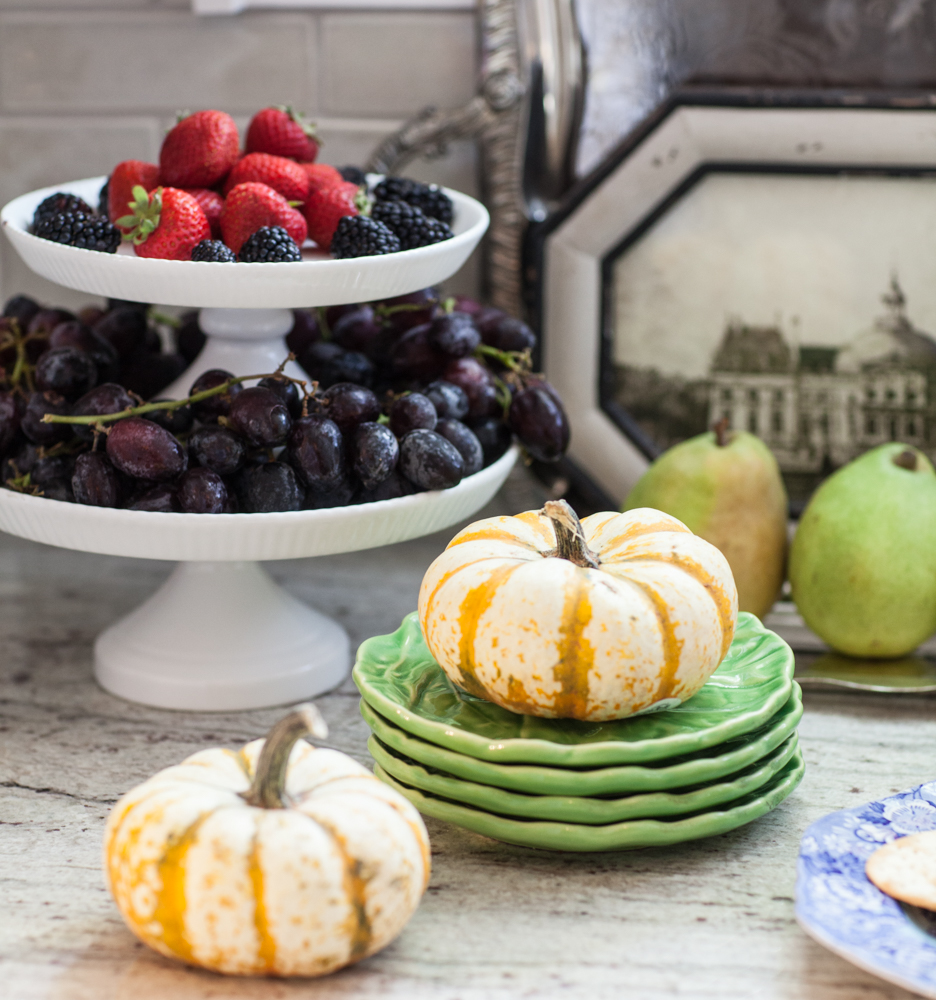 TIP 8: Add a plate of brie for a simple addition to your dessert table.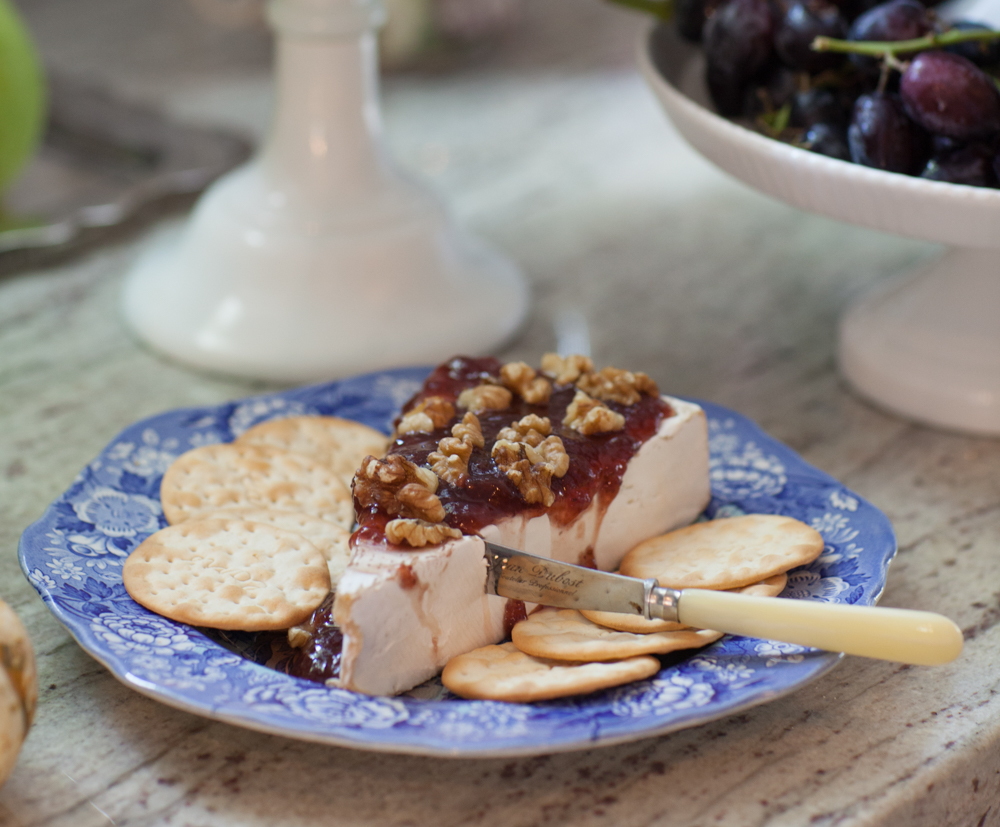 RECIPE FOR STRAWBERRY BRIE
1 PIECE OF BRIE (YOUR CHOICE ON SIZE)
1/3 CUP OF YOUR FAVORITE PRESERVES
1/4 CUP WALNUTS
CRACKERS
Let Brie come to room temperature to make sure you maximize the flavor. Top with preserves. I used this strawberry and champagne spread from France, I sometimes carry in my shop.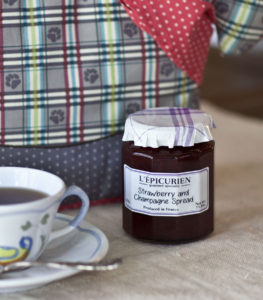 Make sure the brie is covered with the preserves. It's okay if they drip down the sides. Top with walnuts and serve with crackers. As a variation, I also use honey in place of the preserves.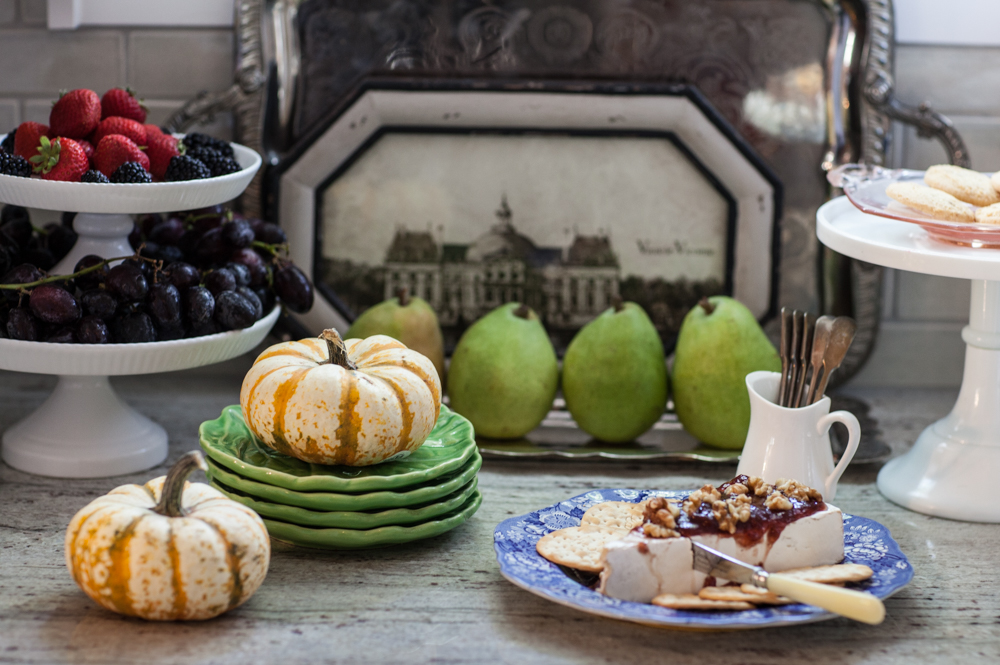 And there you have it!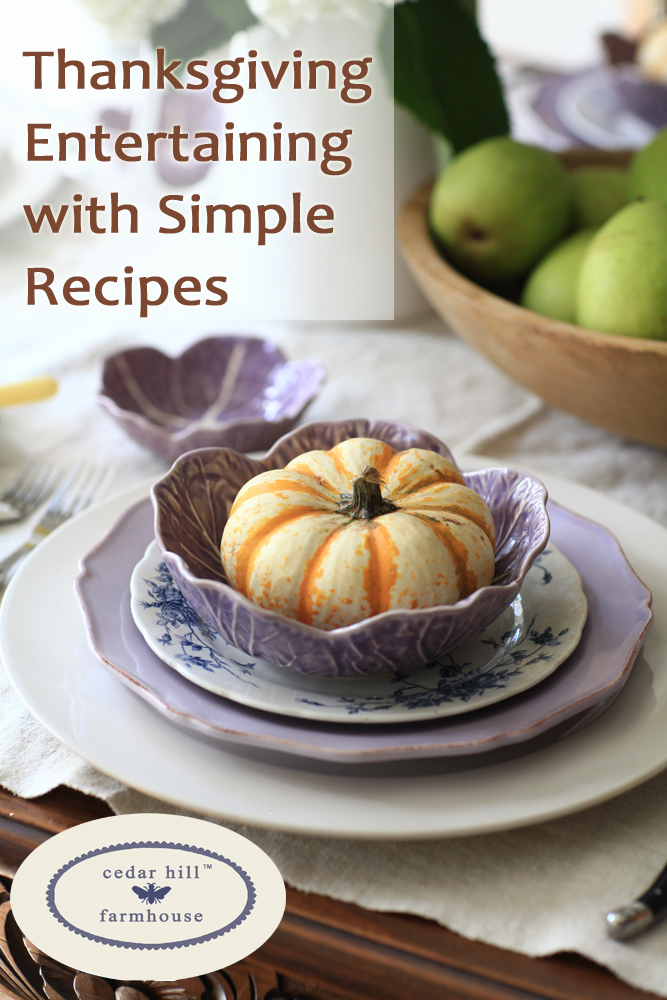 Be sure to check out the other blogs on this holiday entertaining blog tour. Thanks to Designthusiasm for organizing this fabulous tour!