Welcome to our home.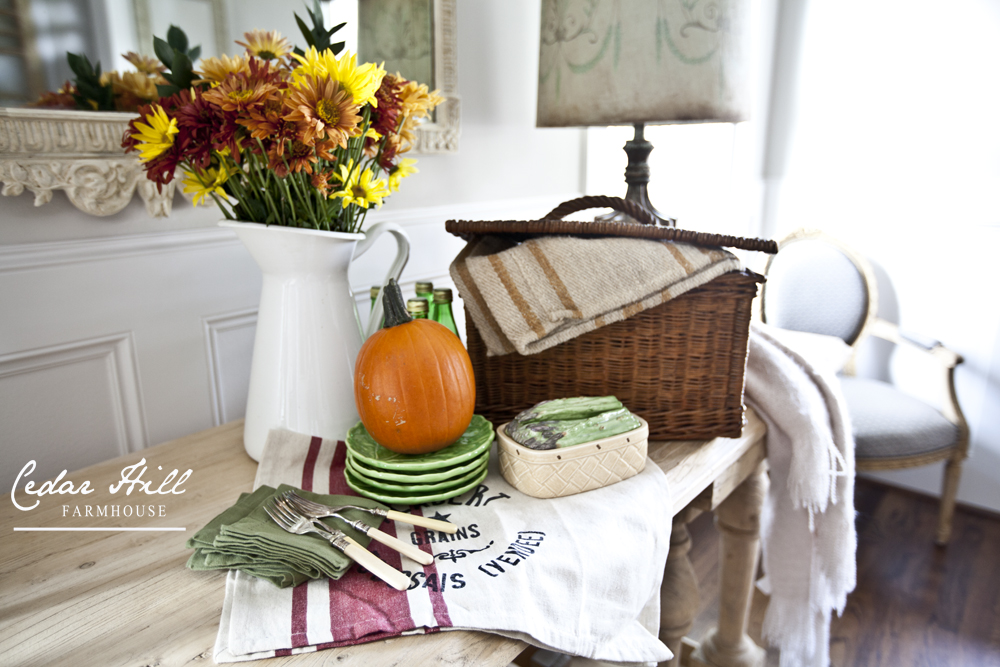 Almost every Thanksgiving has been spent at my mother-in-law's house or at my mom's house. This year will be at home, just the four of us, well 5 including Molly, the collie.
I will be preparing the family cornbread dressing myself, gulp, the pumpkin pie, turkey, sweet potatoes, and well.. everything. I could get stressed thinking about it, but I'm not going to do that.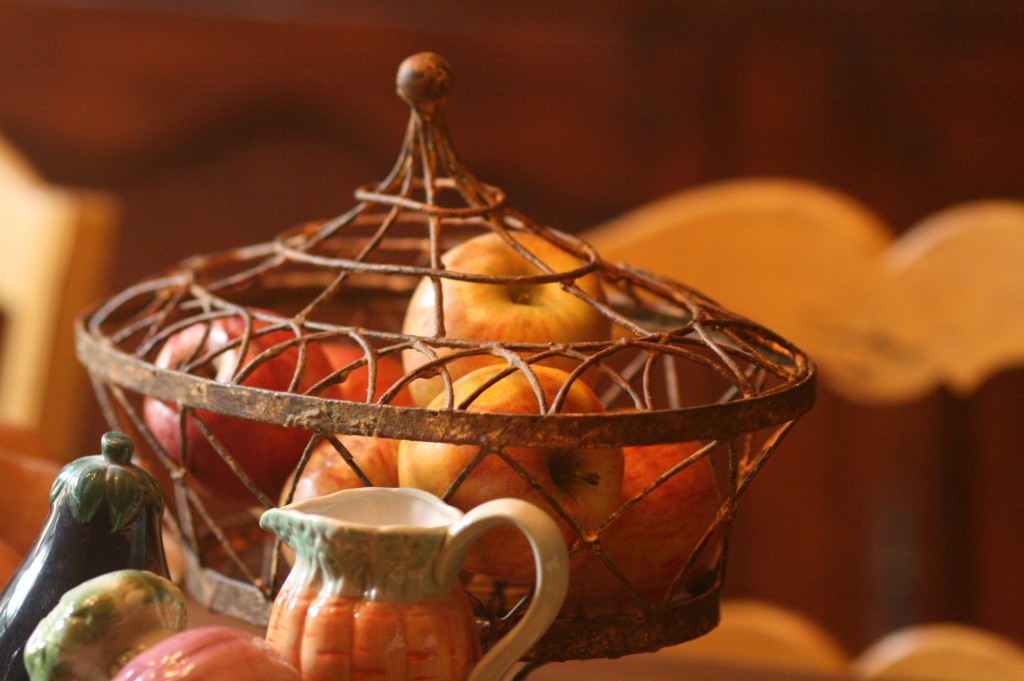 I am going to enjoy the holiday with my family.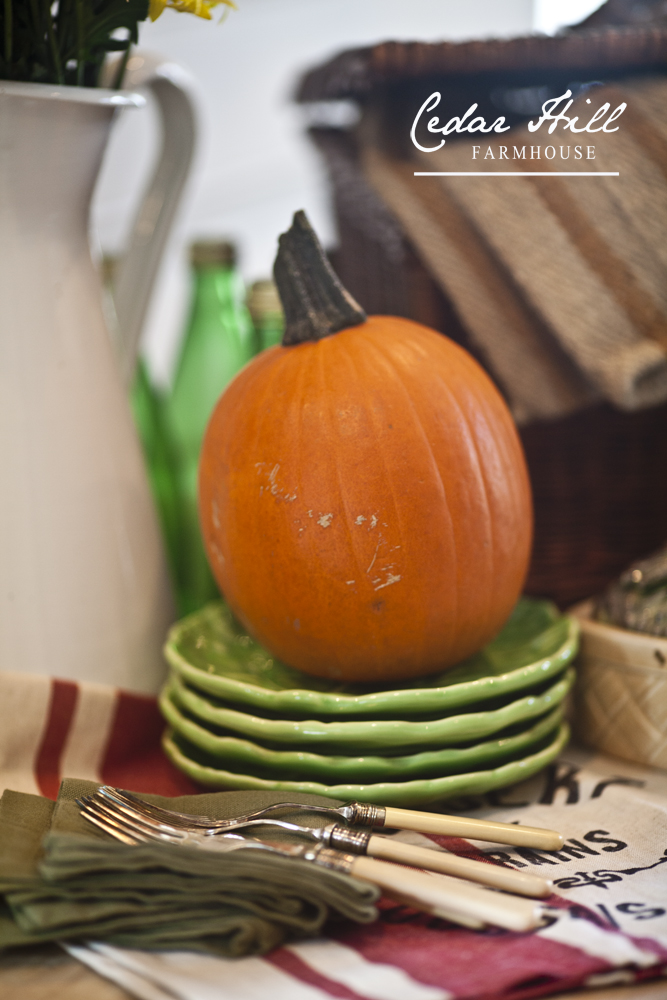 If something doesn't get done, then it doesn't get done. If the tablecloth isn't starched and ironed, then well, it isn't.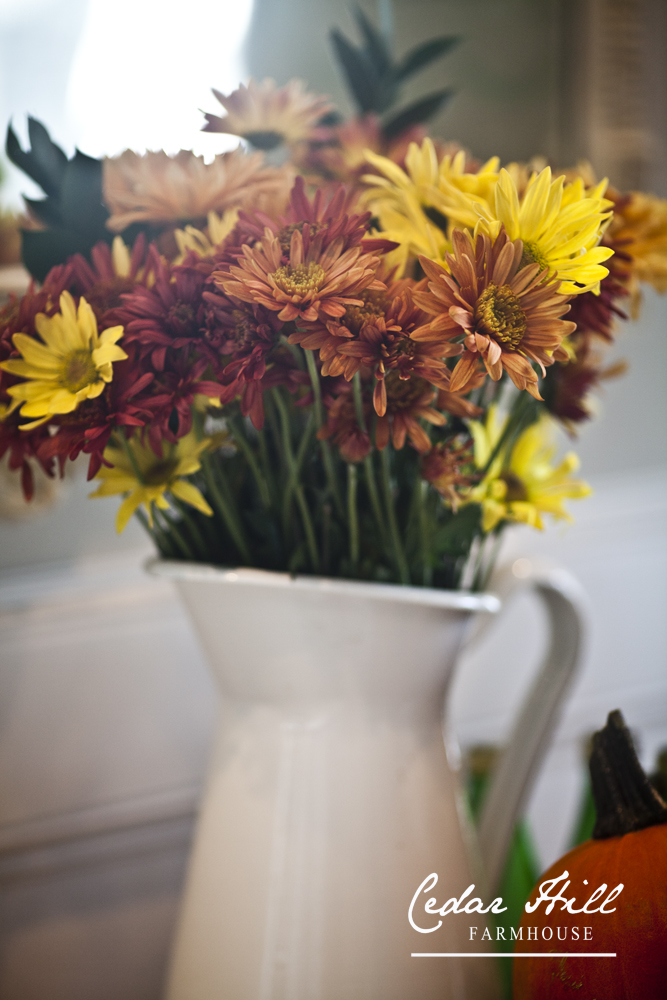 If the flowers droop or if heaven forbid we don't have time to get flowers, then so be it.  I refuse to stress over the holiday. How many times have I spent days rushing to get this and that done only to collapse the day of a big meal.  This year it's going to be easy and relaxing, that is the plan at least.  I want to hang out with my family, and go see a movie, maybe even brave the crowds for a little Christmas shopping.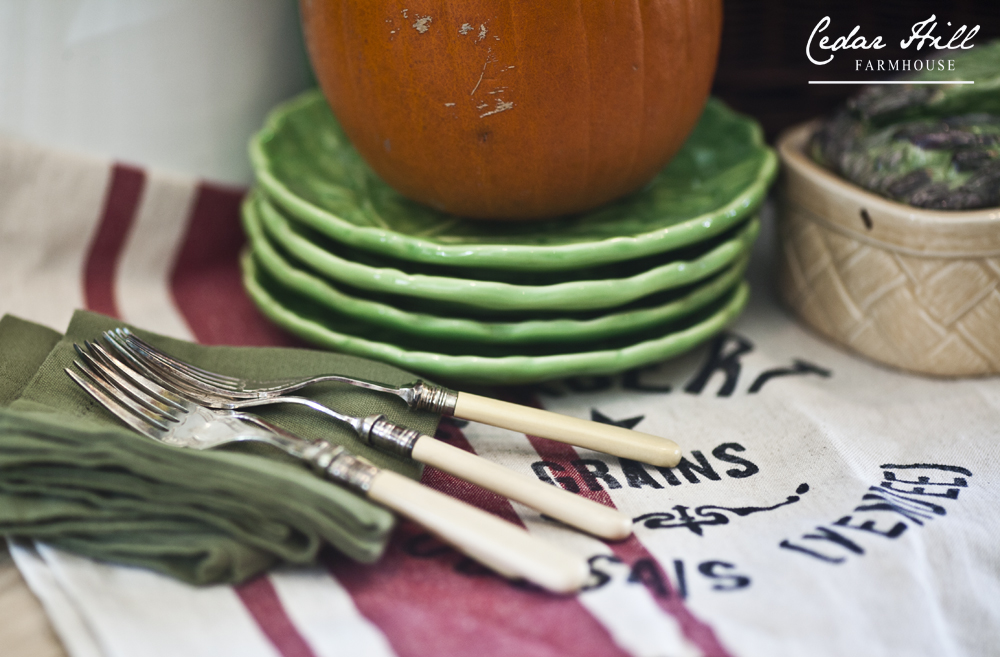 I'll let you know how it goes. I sure hope you get to enjoy the holidays.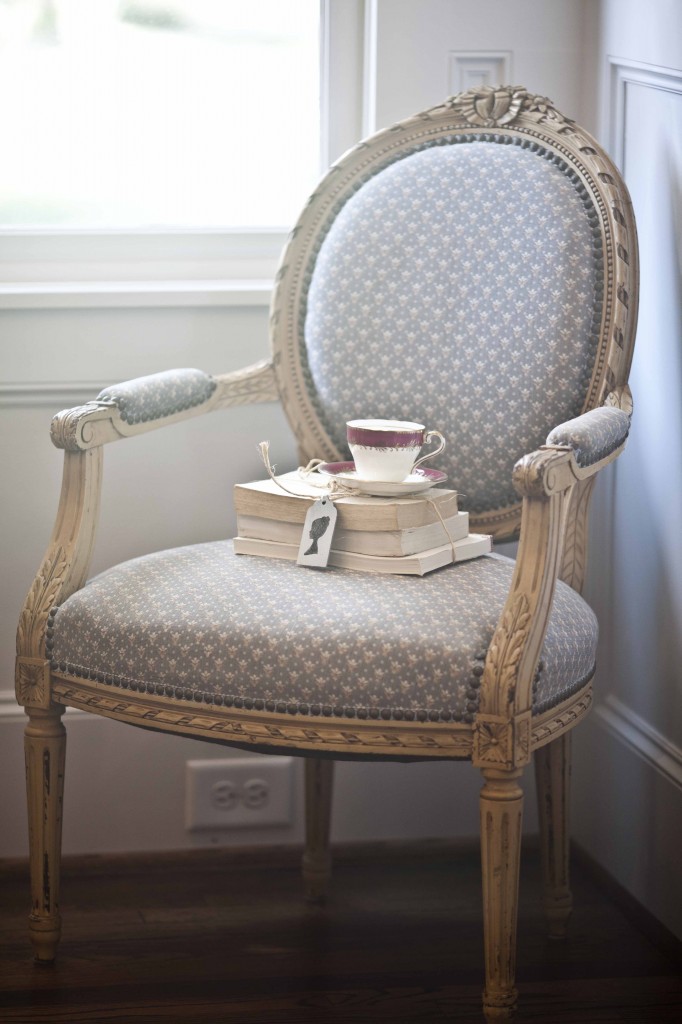 As you can see I've used very simple things to add a touch of Fall and Thanksgiving to my home. Fresh fruit always looks warm and welcoming.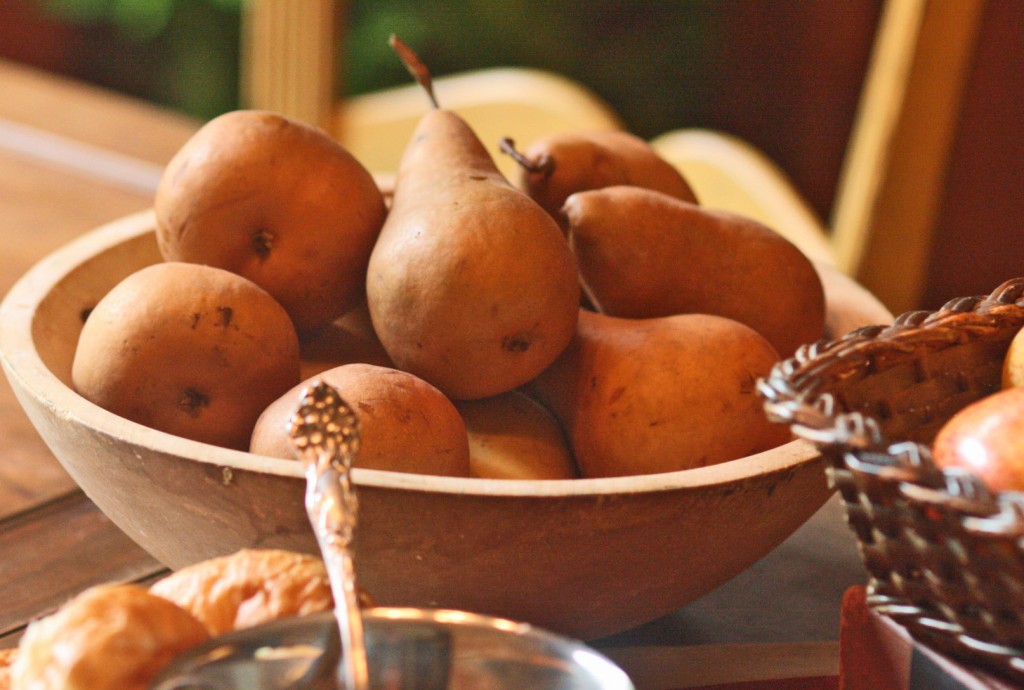 I'm using vintage baskets and bowls to display my fruit.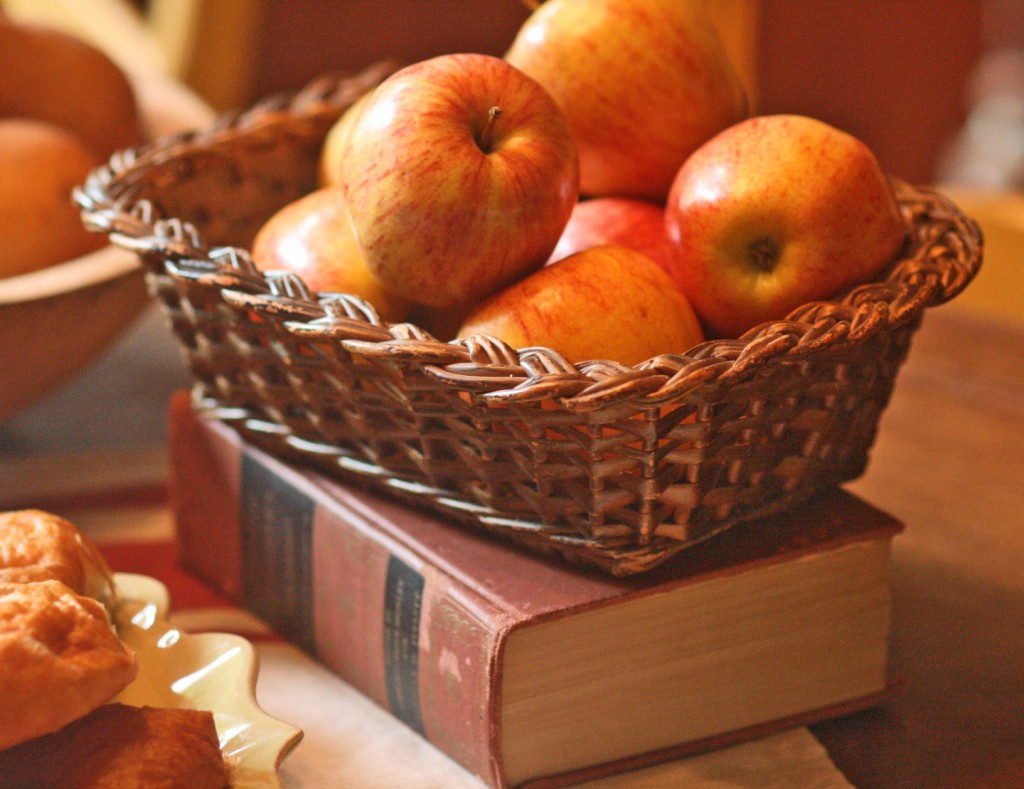 Don't do so much that you can't enjoy the day.