I love working on the TV show Texas Flip N Move last month. You might have seen the living room from the show HERE.  Today let's talk about the kitchen. I love the black and white tiled floor. This was selected before I arrived. I think it's a great, inexpensive look for the room. See that little end table? The Snow sisters really transformed that into a work of art!
If you want to see the episode on the DIY NETWORK, you can find when it will air again HERE. It's episode 10 Season 5 Duplex Doozy.
I also love that chandelier! It's so big and makes a big statement.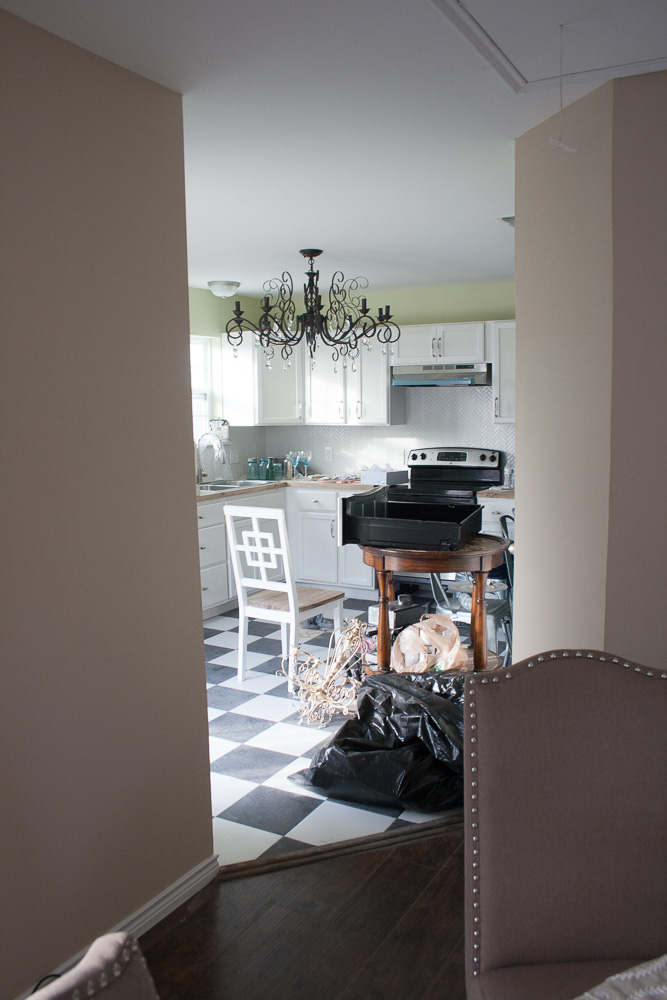 We used a butcher block counter-top in the kitchen. Here is Evie adding a layer of wax. You can see the herringbone pattern of the back-splash tile. We also spent time cleaning the kitchen. When you are getting a house ready for auction, you do whatever it takes to get it done on time.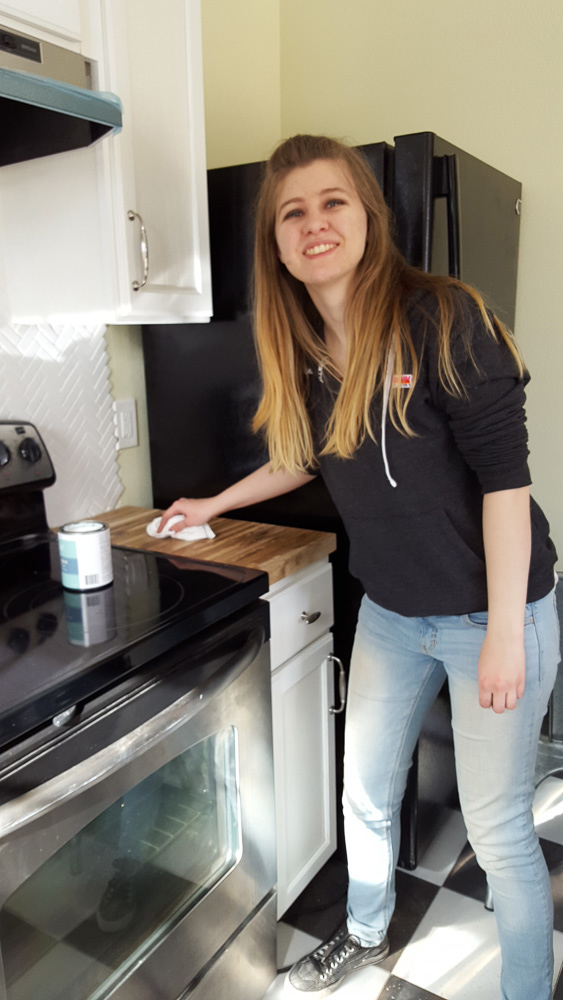 The painter is doing a bit of touch up as we put the finishing touches on the kitchen. These houses are all done on a very tight budget. The short end table was transformed into an island with new legs on the bottom, a coat of paint, and a slab of granite on the top. I think that granite is gorgeous.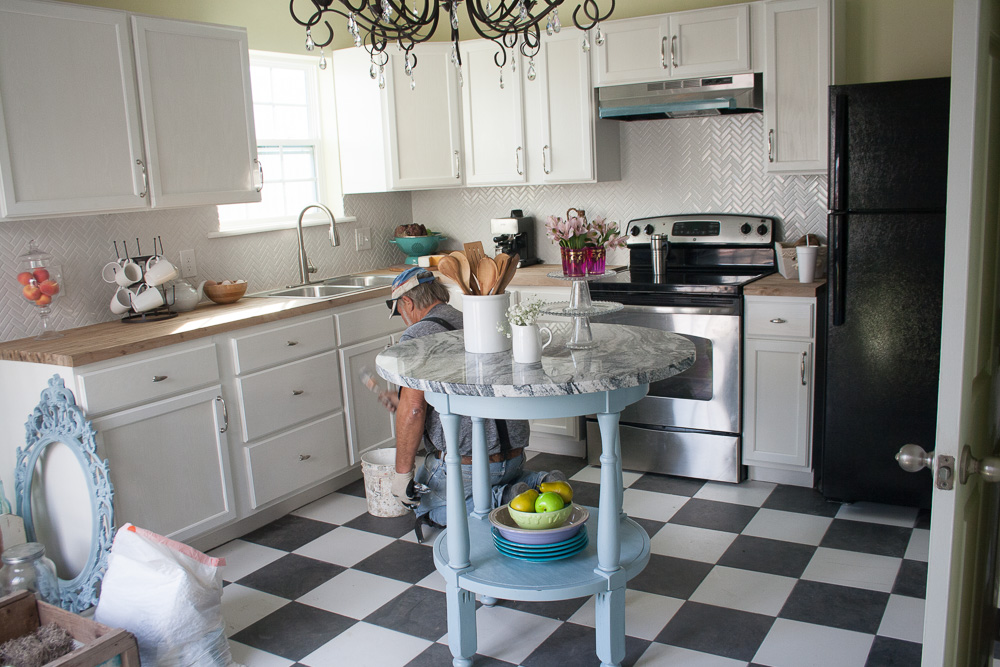 Here we are in the kitchen just as we were finished with the house. I know I look so tired because I was very tired! I love Moroccan glasses and was excited to find them for the kitchen. I used them for vases in here on top of the glass cake stands.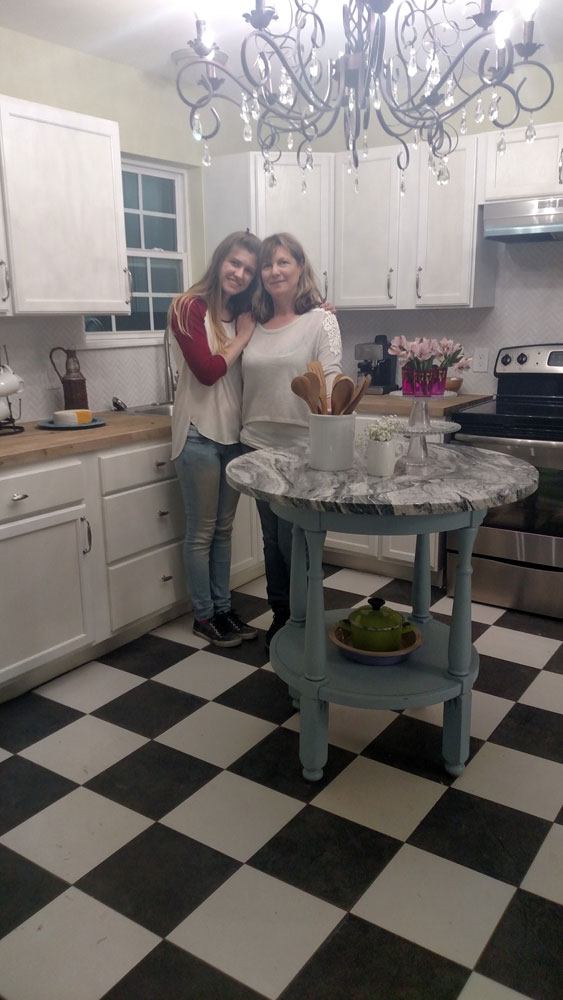 So what are my take-away decorating tips from this kitchen?
Black and white tiles are classic!
Butcher block counter tops are also classic.
You can make an island out of an old piece of furniture.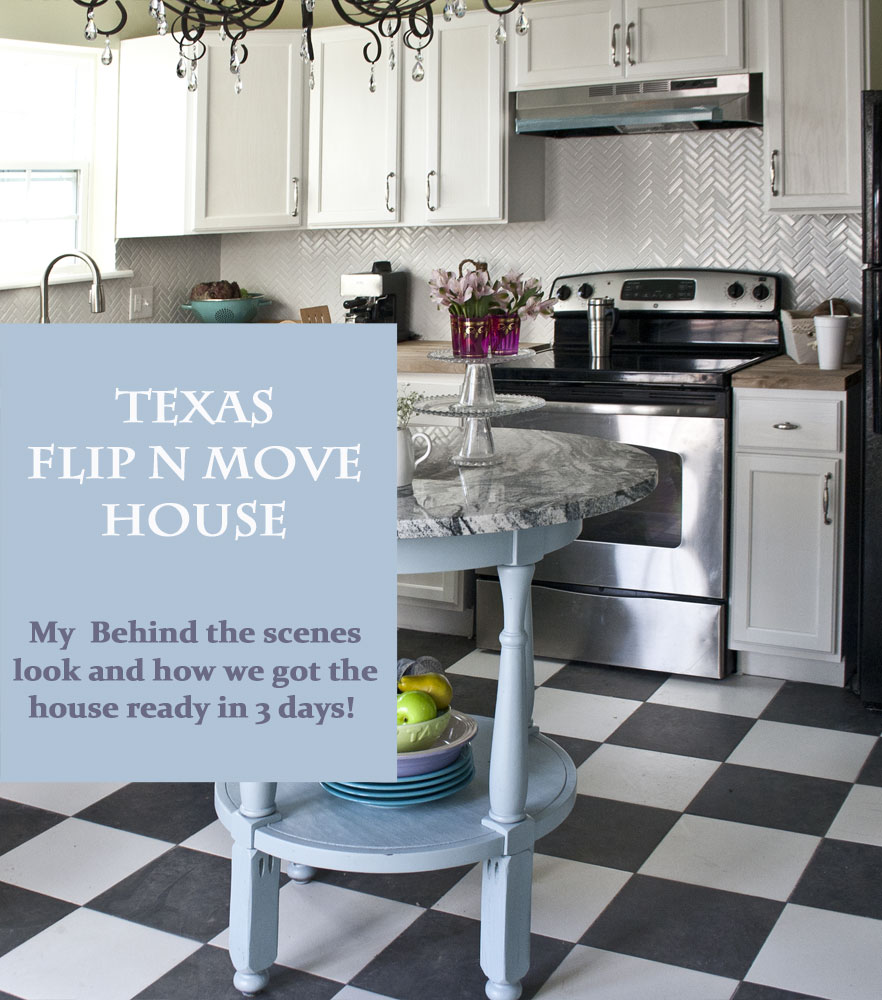 Wooden spoons in a pitcher or jar look great in a kitchen
Fresh flowers always make everything look better.
Add color with small touches in the kitchen and keep high ticket items neutral.
Paint the island a different color than the cabinets to make it stand out.
You don't need a lot of space for a kitchen island.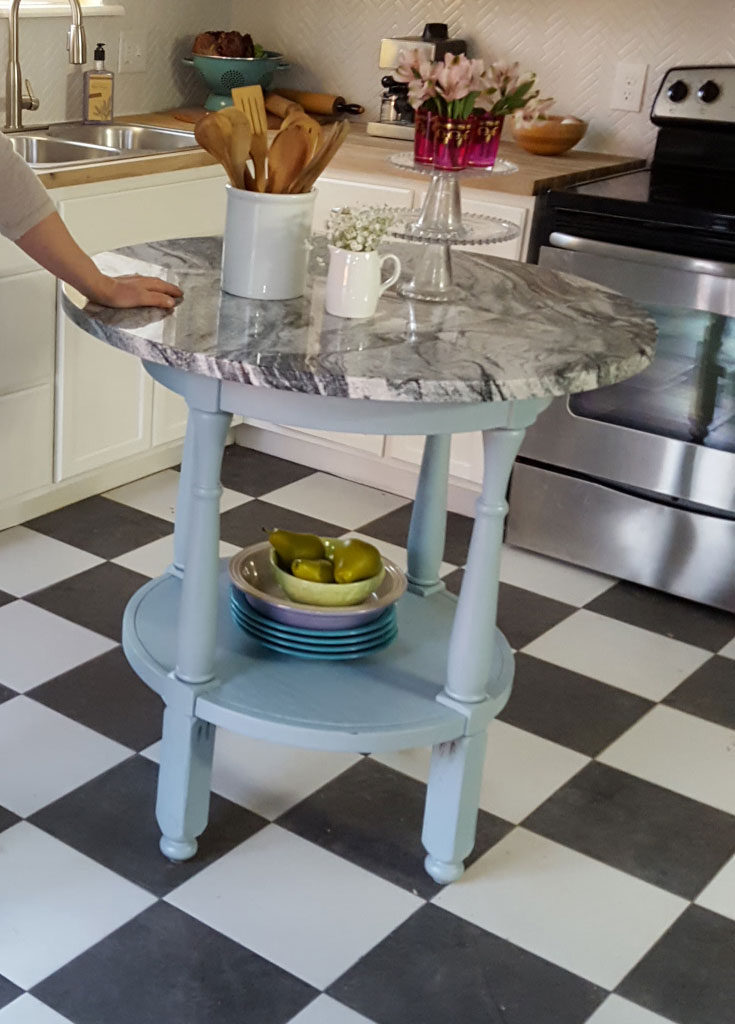 TO SEE MORE OF THE TEXAS FLIP N MOVE HOUSE, PART  III CLICK HERE.