Yes I'm sharing more of the Texas Flip N Move house I worked on with the Snow sisters. Texas Flip N Move is a TV show on the DIY Network, the schedule for when it will air again can be found HERE. You can find my other posts on the house HERE.  So today I thought I would show you two of the bedrooms.
First this one is my very favorite! I found a bed that I didn't really like, so what did we do? We covered it with a large duvet that draped down the front. There was no money in the budget to go buy a cover for a daybed and no time to sew a new bedspread.
Since I really, really didn't like the headboard and footboard on the bed, we covered them with fake fur throws. We added a few fake fur pillows, a white and gray pokla dot pillow and one green pillow for a little bit of color.
The table was a fun little number I found at TJ Maxx. I also found the cute Eiffel tower (I think) at Ross for Less. Since the room had a bit of a travel theme, I added a charming little globe on the table with some fresh flowers.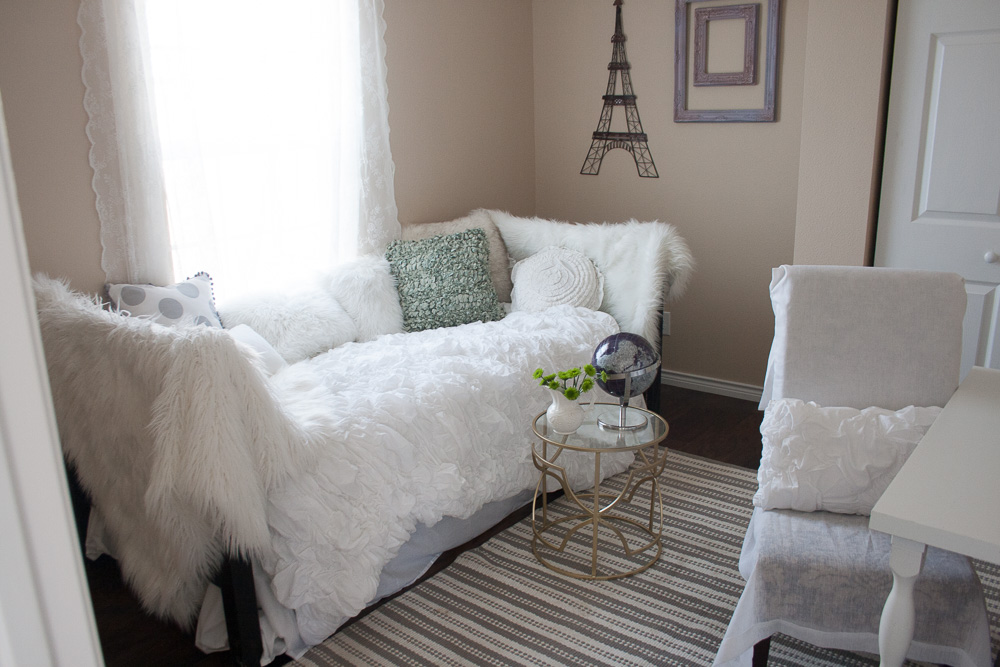 The rug is a charming gray and white striped cotton flat weave. I really like it. We couldn't find a chair to go with the room, so I found this one and simply covered the back with a white pillow case then draped a white curtain panel on top of that. The cute little plane continues our travel theme, but we're not overdoing it.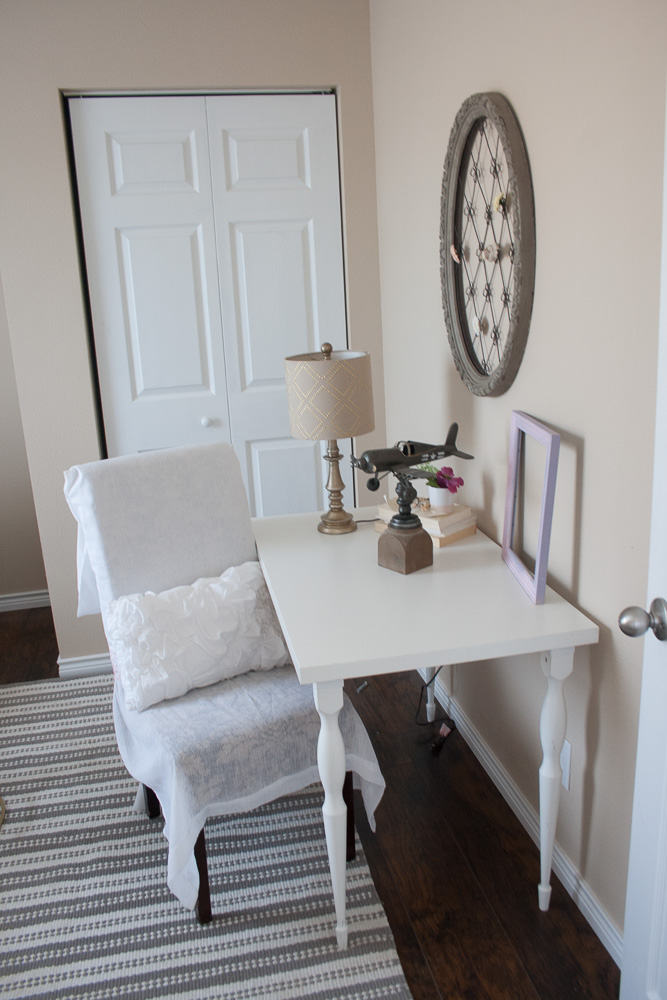 Here I am before exhaustion set in that last day.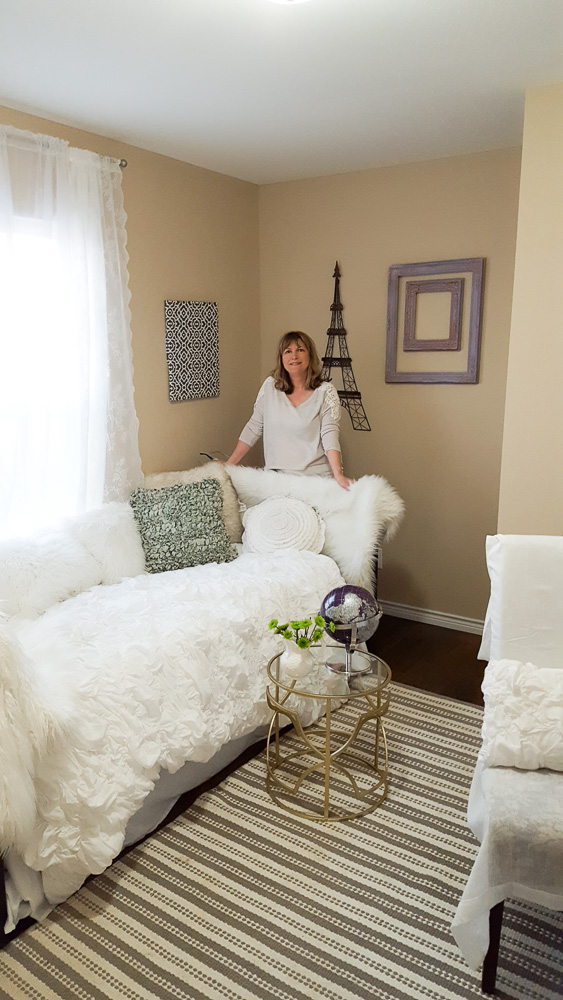 Okay now let's move on to the next bedroom. No I did not pick out the wall colors. Now I wanted something big and bold on the wall behind the bed here, but again, no budget for something splashy. So…. I wondered how it would look if we hung a rug behind the bed.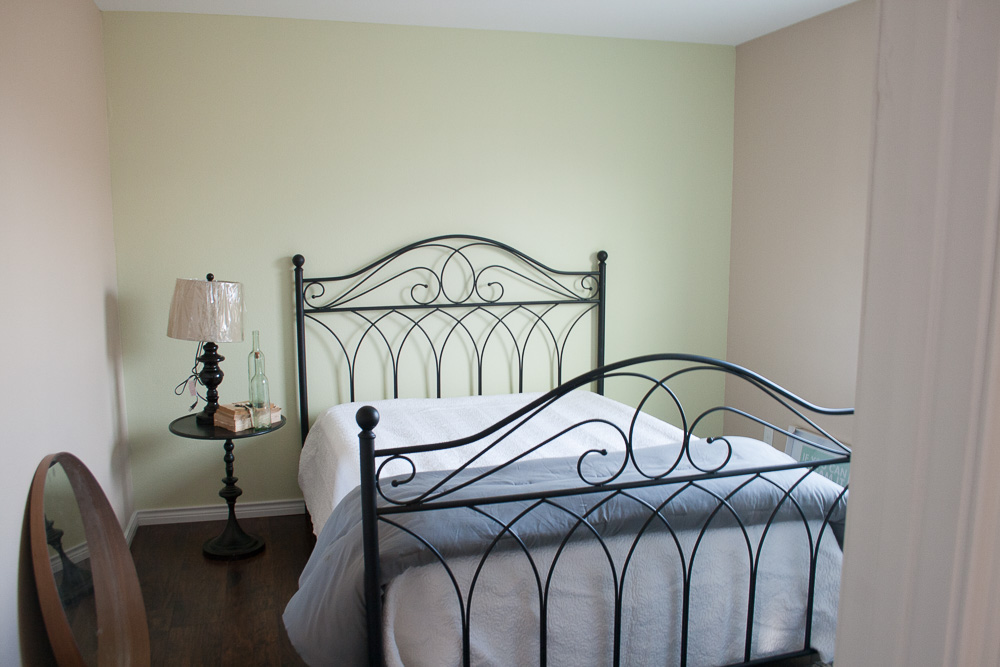 Now I only had a few rugs to choose from, but I think it looks pretty cool. We used some boards at the top to hold the rug without damaging it. This became the coat room at some point as you can see.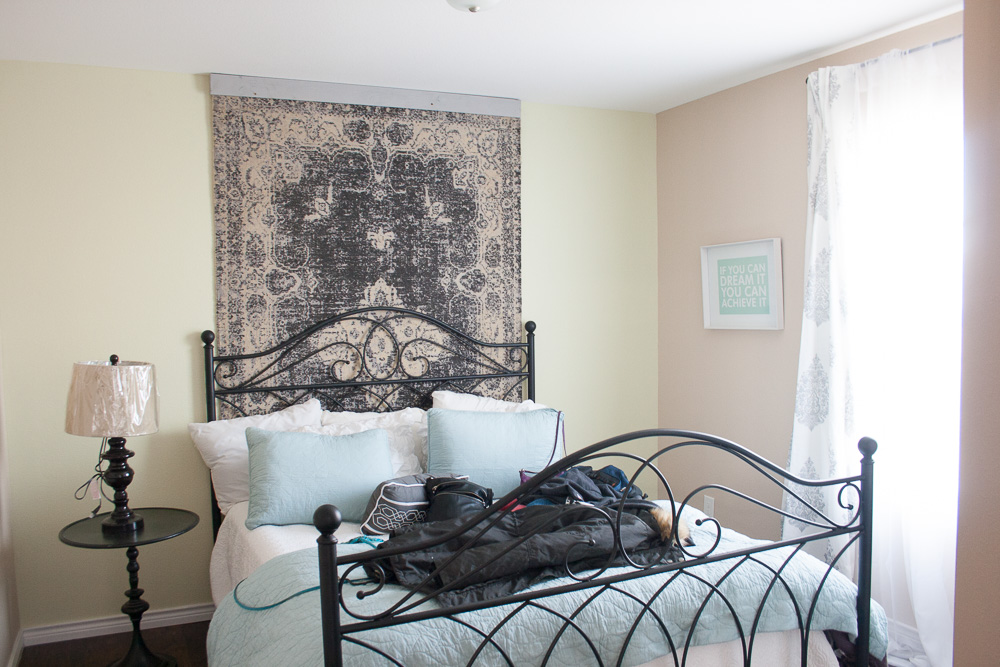 We decided to change out the table so we could have two in here. The blue added some much needed color in here.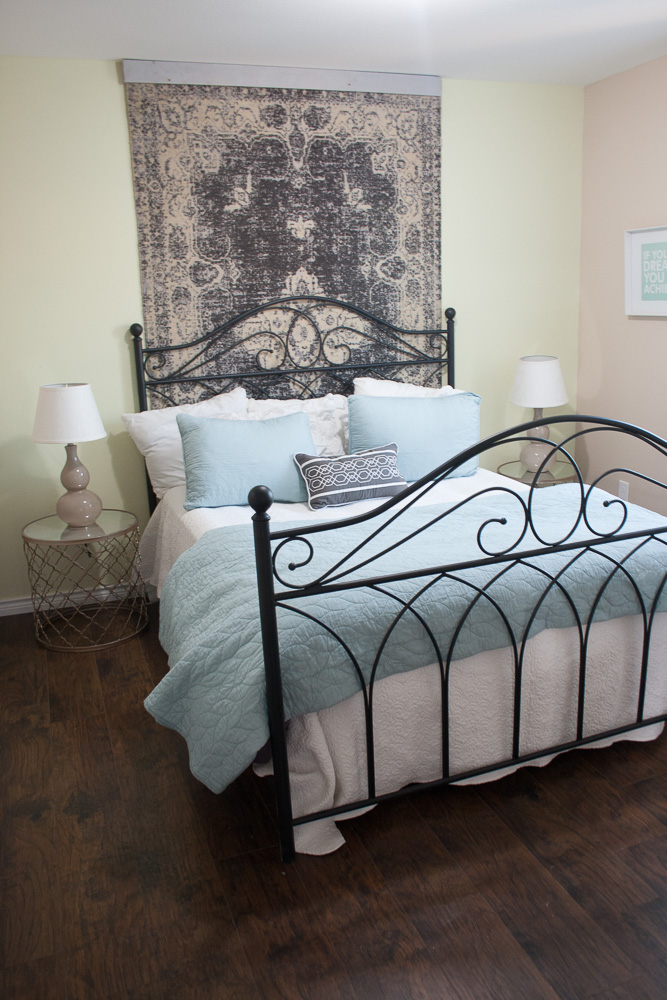 TO SEE MORE OF THE TEXAS FLIP N MOVE HOUSE, PART  V CLICK HERE.