Yes I've just put a table in the closet.  I know it sounds… wrong.  But this is a big closet and there's no place to put a suitcase when you are packing, or to fold clothes, well you get the point.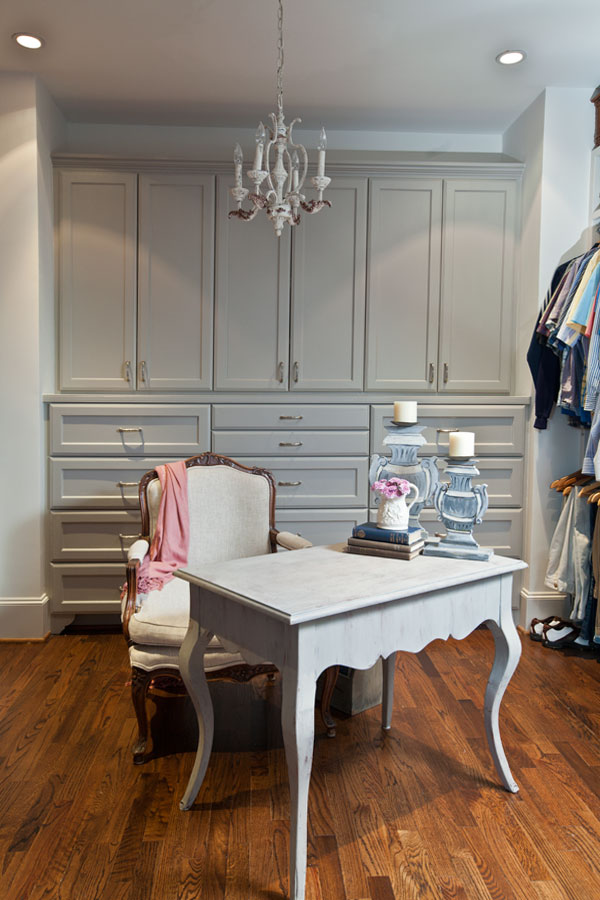 So I got a desk for in here.  I'll show you the photo of the room with the little table that was in here. It was nice to hold a book or drink, but really the desk is very multi-functional. We can read in here, which my husband does in the morning, and the table is nice for setting clothes down when you are getting dressed in the morning.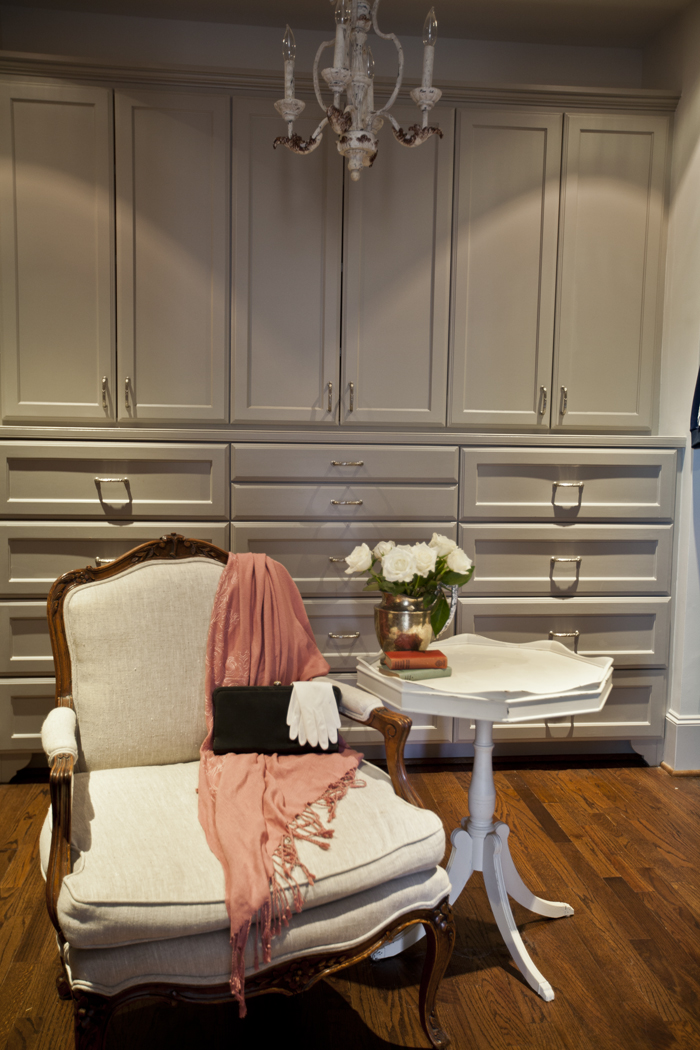 I know not all closets are this big. In fact at the old house, our closet was much, much smaller. But if you have the space, why not make use of it?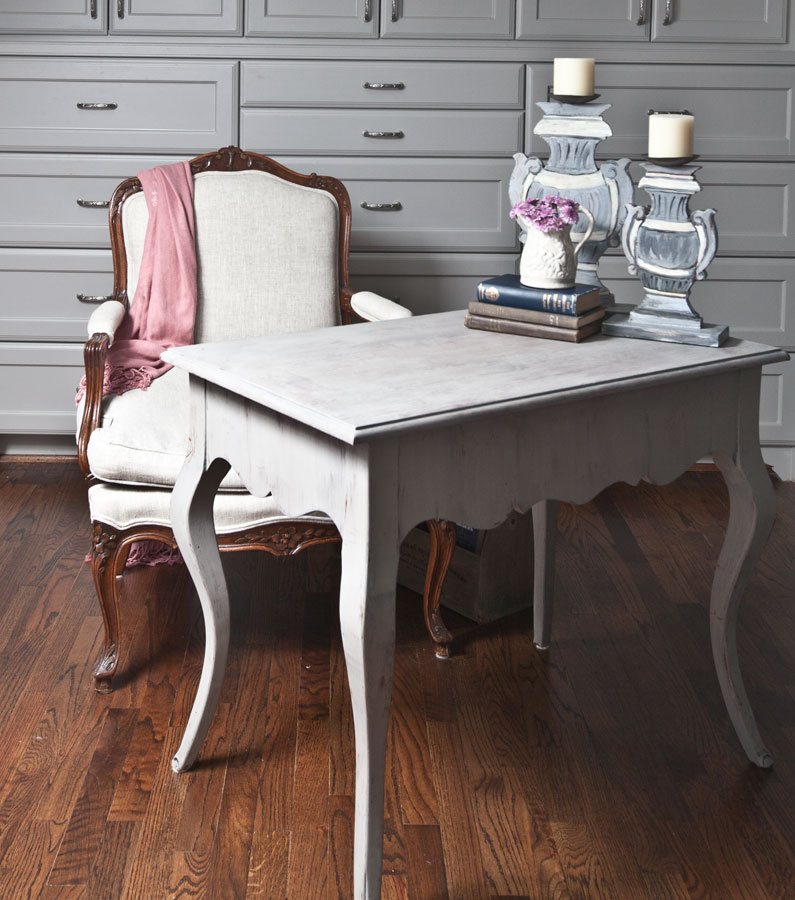 This desk was already painted this lovely shade of gray so it was perfect when I got it.  I love the scalloped apron on the desk, although it isn't that old.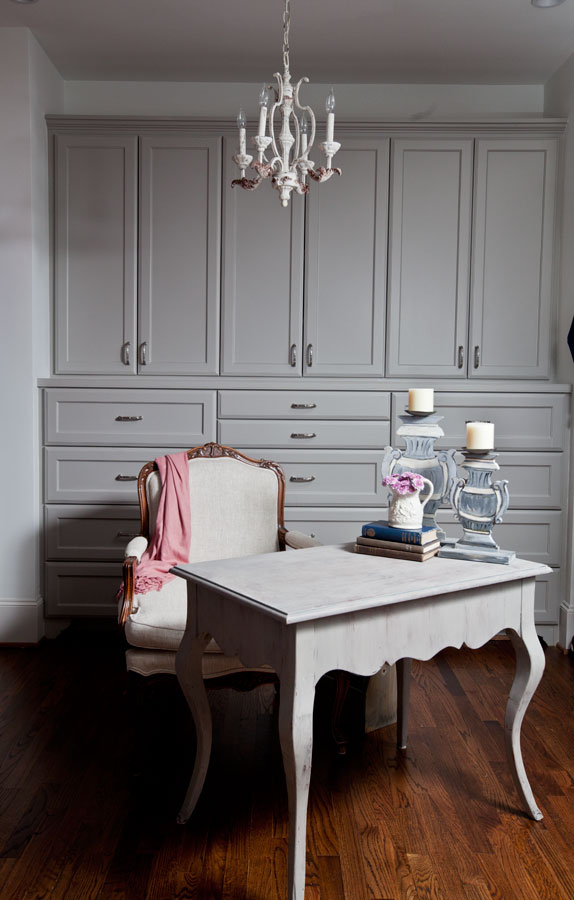 I like it; it spoke to me.  And it was reasonably priced.  The table was sent off to the consignment store, so whatever I get for that will also help pay for the desk.  And Mr. CH loves the new desk because he has a place to set his workout clothes when he packs them in the morning. See?  I was just thinking of him. I'm thoughtful that way. 🙂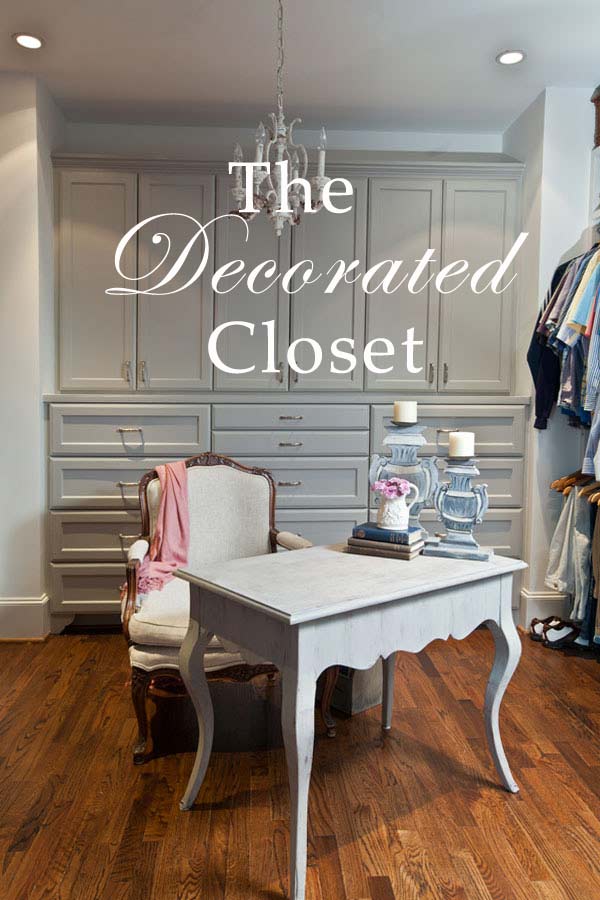 I'm the guest blogger at Bali Blinds (my partner) today. Come on over and say hi! BALI BLINDS