When I need a table or console to look awesome, I have a few tricks that work every time, and today I'm revealing my surefire way to add wow to a room, table or console. The good news is that this technique is not complicated or expensive. The simplicity of the solution is part of it's charm. I also think this look would work in just about any style of home.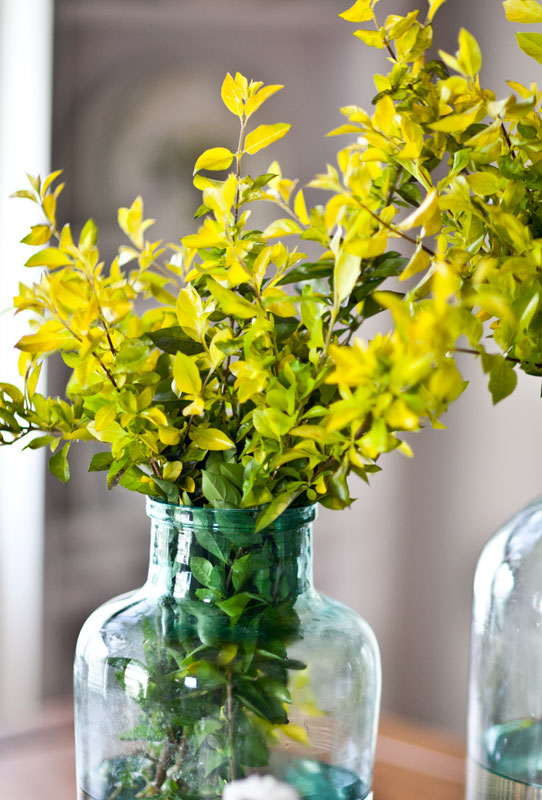 When I am putting something together I am looking for something with height and presence, yet simple. I turn to glass jars or bottles. They are great to add height to a table. You can use them empty…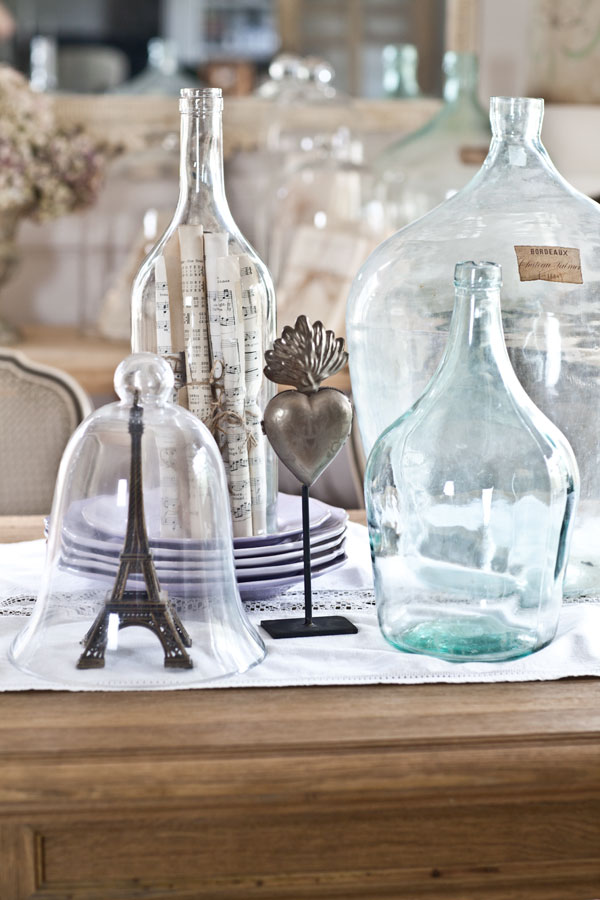 or with branches in them.  You can use several the same size,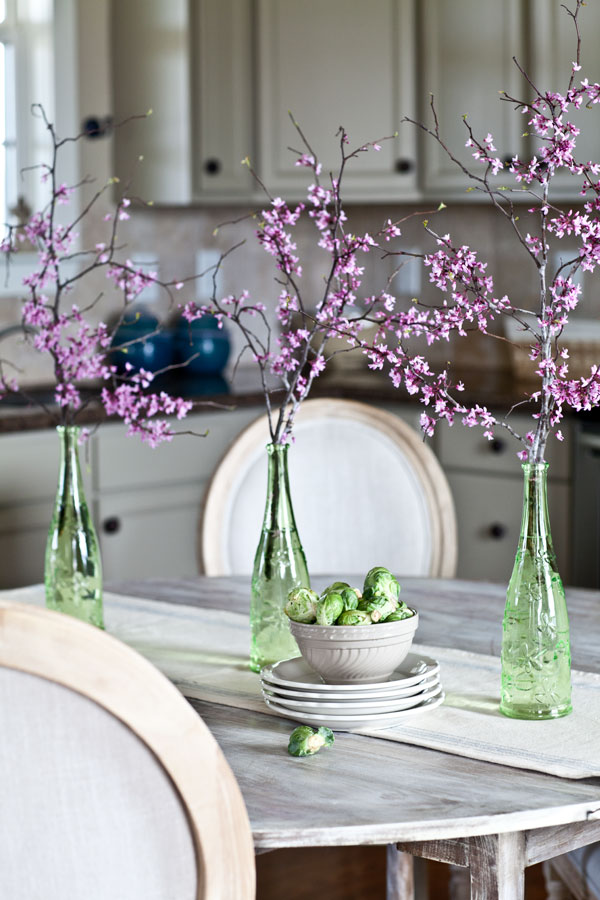 or varying sizes.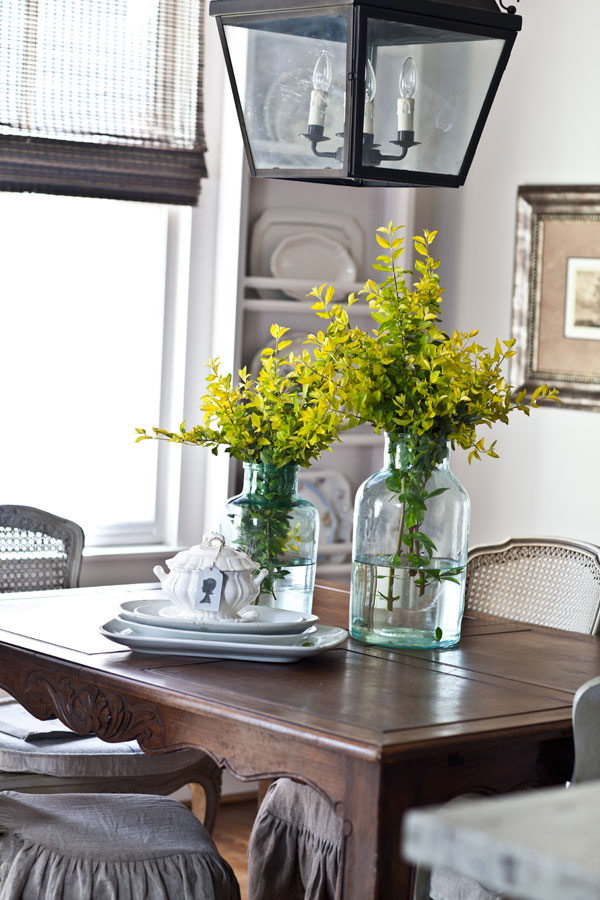 My new glass jars are actually vintage, hand blown preserve jars.  I filled them with cuttings from my yard. The larger sizes are fabulous to use on a table. If you need a lot of height, simply add some cuttings to the jar, no need to go to the florist!
If the jar or bottle has a wider mouth, you will be able to fit more in there. The blue jars below came from the Round Top Antique Show, yeah it's that awesome.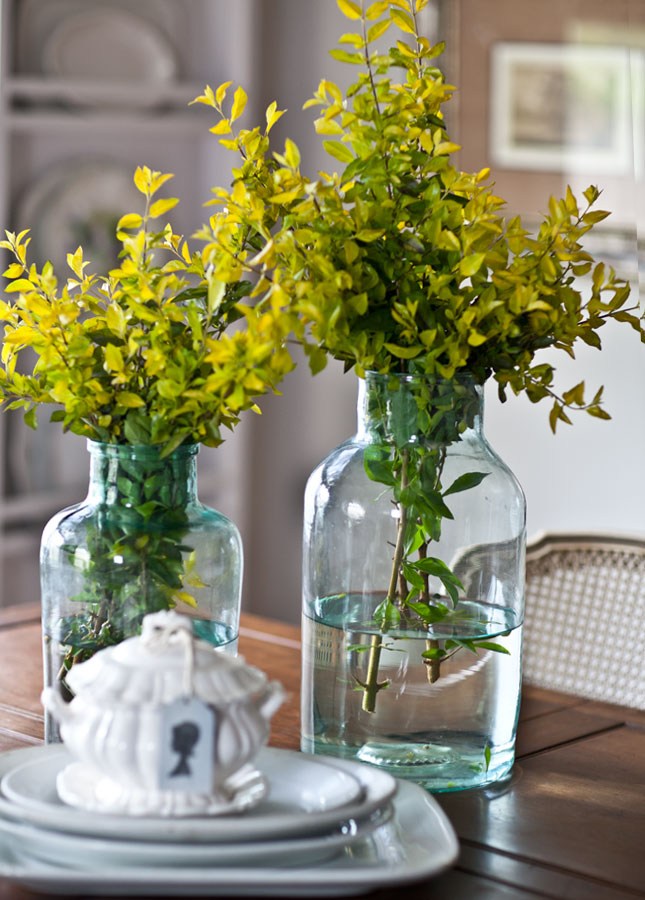 And since today is MOTHER'S DAY, hugs and kisses to all of my friends who are mothers. Have a blessed day with your family!!