There are some fun summer decor trends going on, and the good news is that you probably have some of these things in your home already. I don't exactly follow the trends, but I know that readers like to know what they are and here is what I'm seeing. I would love to show you other photos I see on the internet, but since I don't own them, and I won't use them without permission, we are usually left to use my photos. But that's not a big deal, but I've got literally thousands of them.
BLUES
The color blue is hot this summer, but it will help you feel a little bit cooler. It mixes so well with cream and white that it's the perfect color for warm weather. So it's no surprise that I am seeing it everywhere. The indigo version is especially popular, but a softer blue works just as well. To get more information on this fabric, CLICK HERE.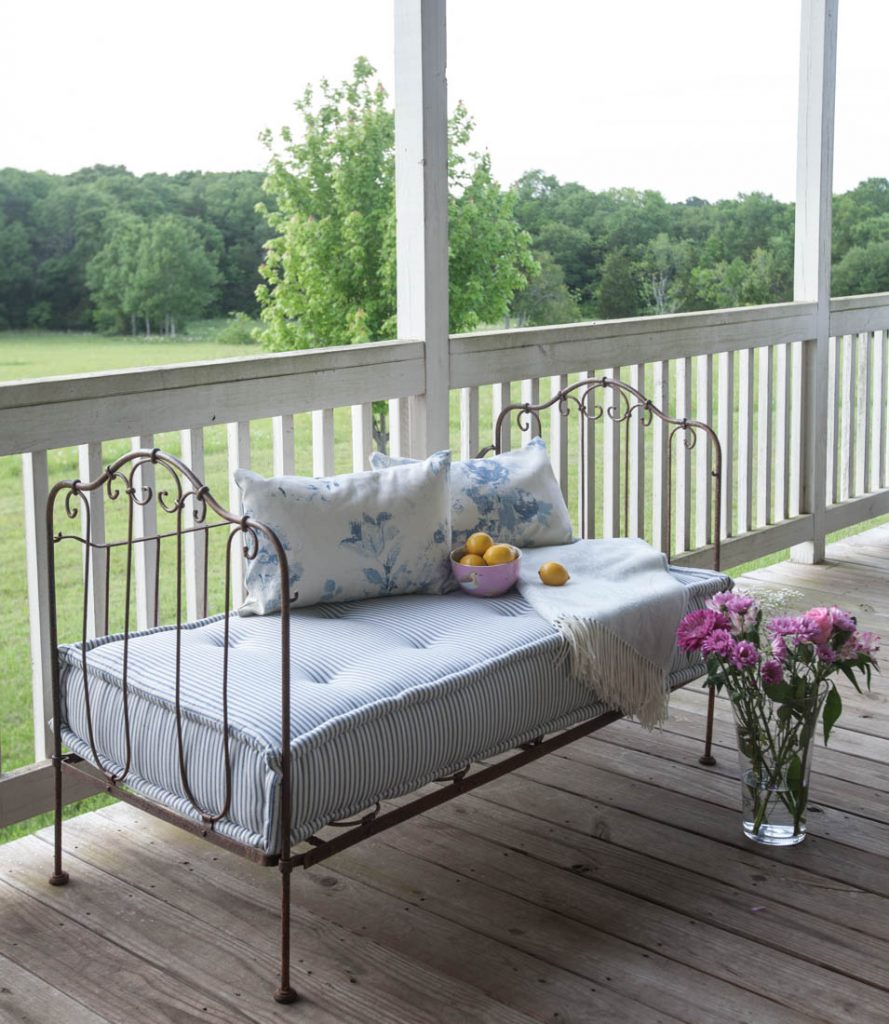 PLANTS
Plants are great for summer. Bring them indoors for awhile, enjoy them, then take them back outside and bring in another one. I say rotate them, so most plants prefer the outdoors. Watering them outside is also easier. Who cares if the water goes everywhere? Below I've mixed my fern with blue things for a fresh summery look.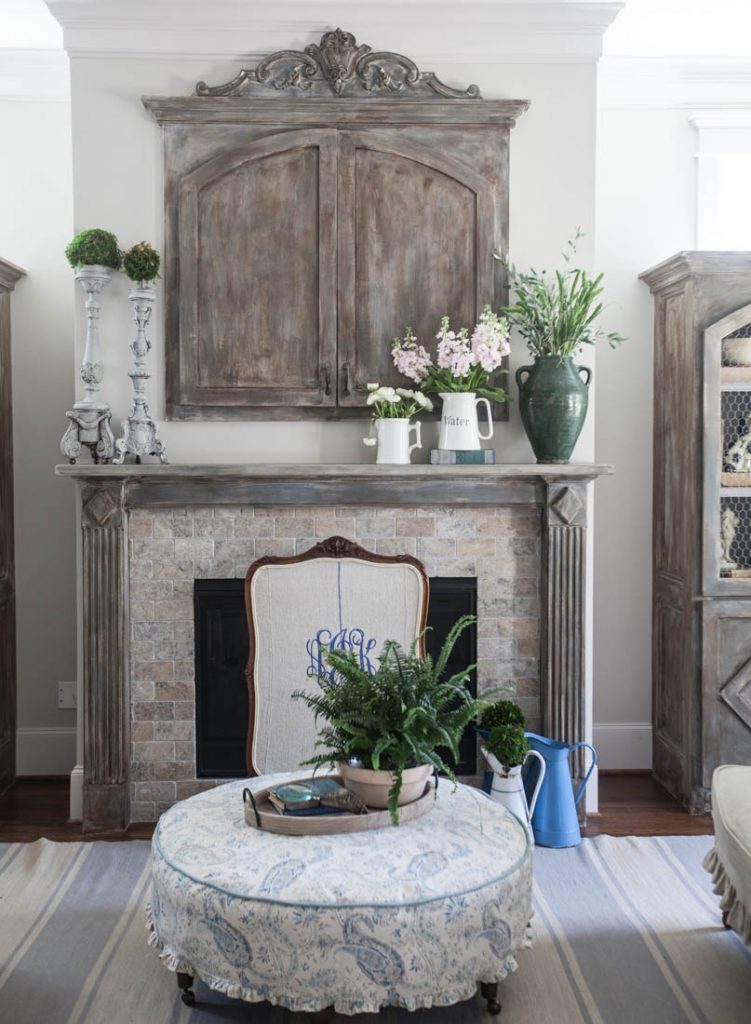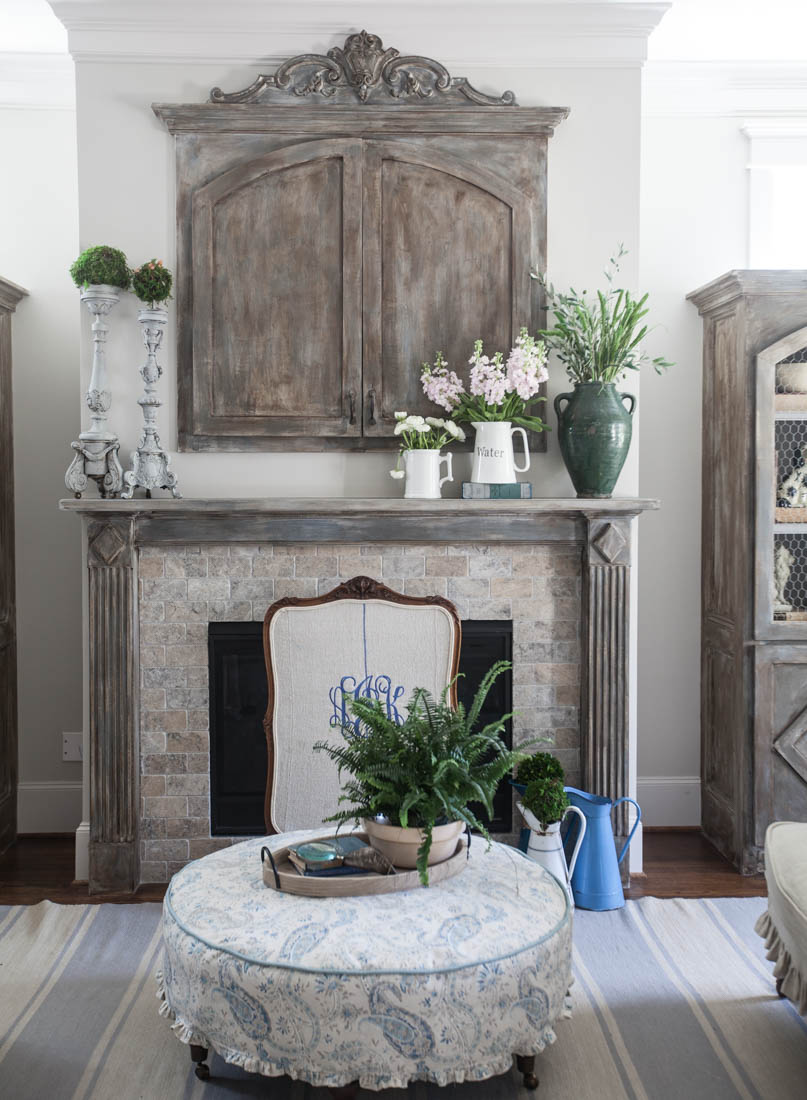 ICE CREAM COLORS
Ice cream colors are so in. I've had these prints and pillows for awhile, but they still look fresh and now. The colors remind me of strawberry ice-cream which sounds delicious about now.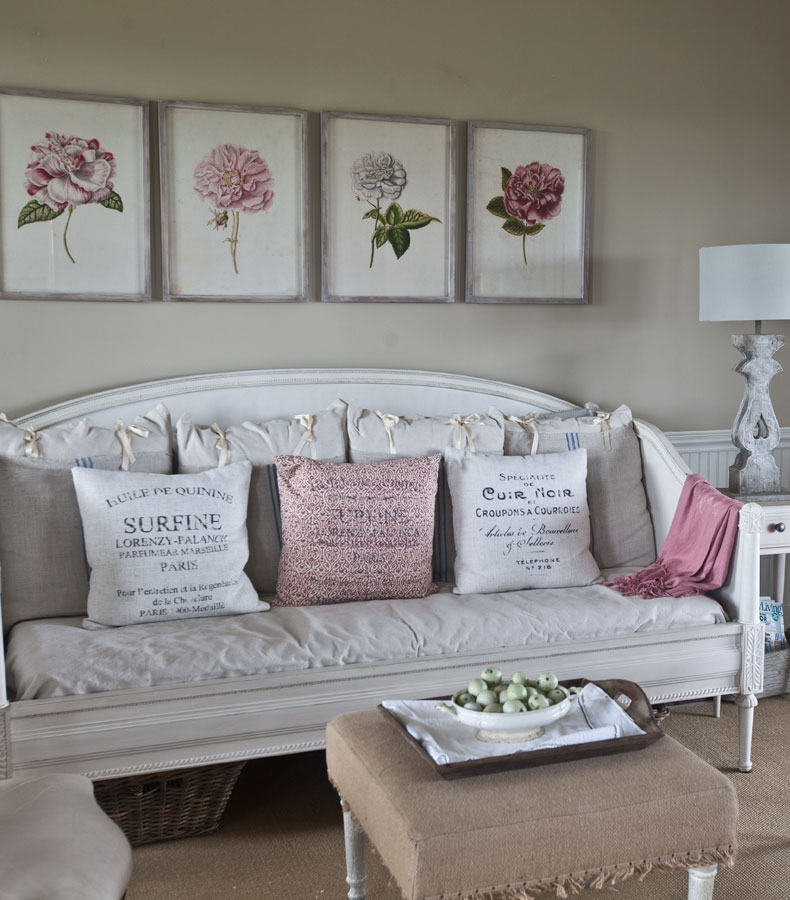 Today's podcast episode is – Must Read Decor Books. I have so many on my list!
LINEN 
Linen is perfect for summer. It is cool to the touch, so it's my 'go to' fabric for summer sheets and blankets. I prefer it to cotton, since it always feel cool. You can find the source for these linens HERE.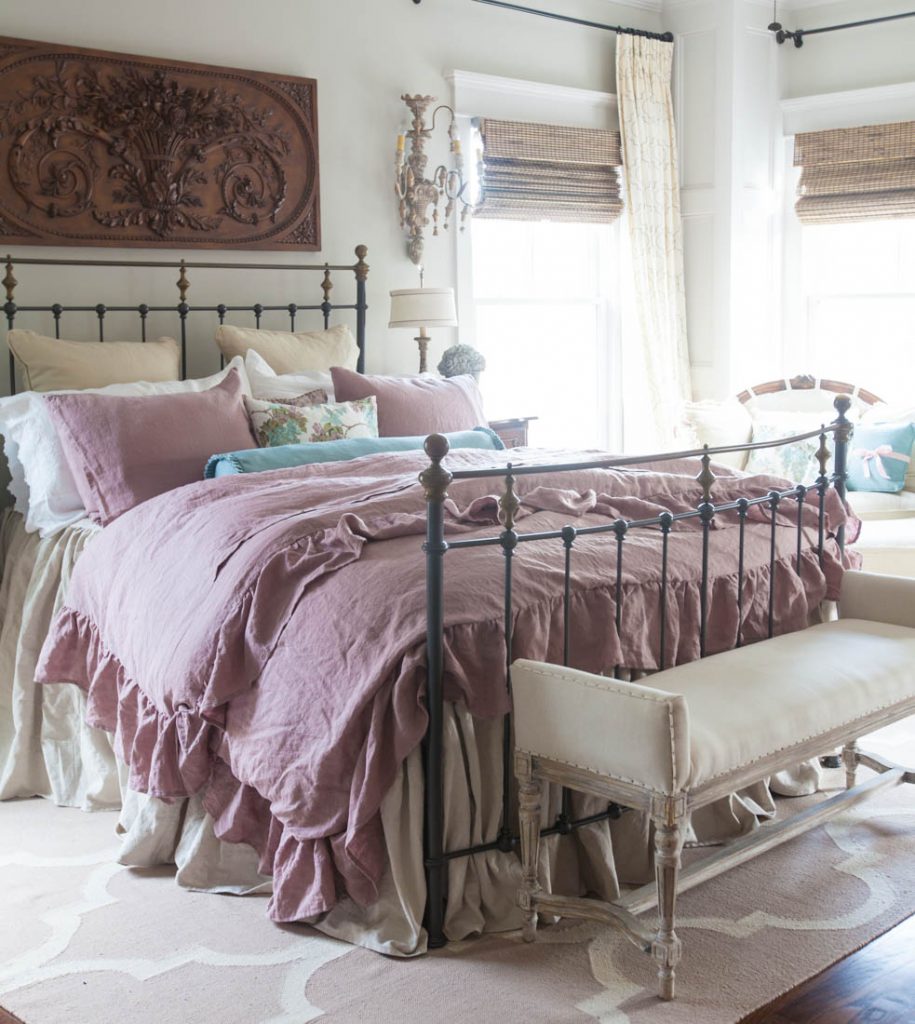 I wanted to give my daughter Evie a big shoutout for graduating from college last week! She has an internship at a local church and is planning to stay at home for now. She's saving for a new car and looking for a permanent job in the meantime.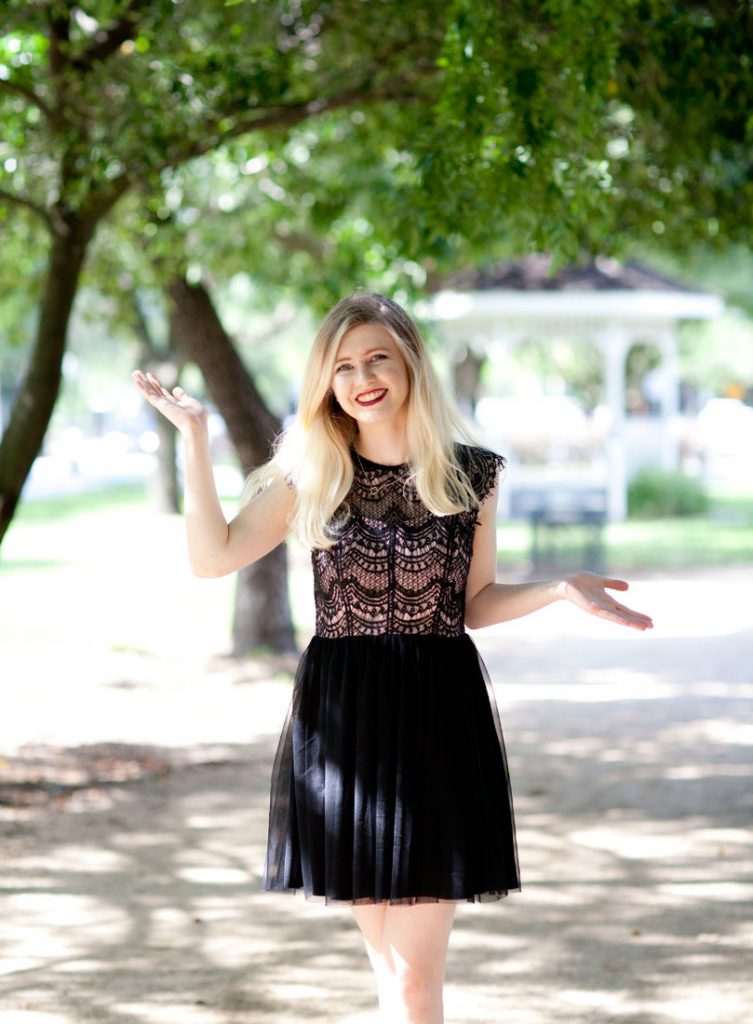 My daughter Elise doesn't like to get her photo taken much, and won't smile when I try to take photos. But she did smile for a friend the other day and I got this photo. If I had just eaten at Chic-Fil-A, I would be smiling too! Remember I said she moved into a residency program? Well there are only women in her group home, but she goes to a learning and activity center during the day, and you'll never guess what they told me. She has a boyfriend! I met him when I was visiting last week, and he's so sweet. He pulls out the chair for her, and helps her to unpack her lunch every day. She wasn't interested in him at first, but I hear she likes him now. He tells her she is beautiful all the time. Isn't that the sweetest?  Well you can see why it's much more fun there, than in our boring house. They go to movies and have parties too. I'm bringing her a brand new TV for her room next time I see her.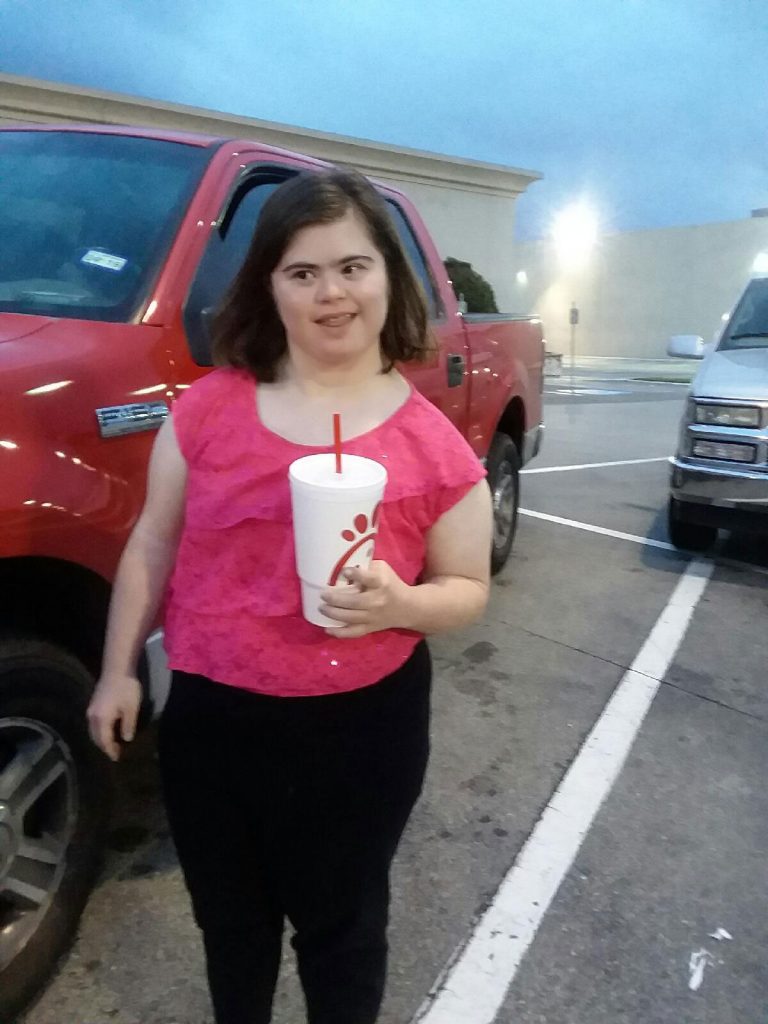 Here's a photo of my mom, Evie and me. We couldn't get Elise into the photo. We had souffles for dinner, of course!