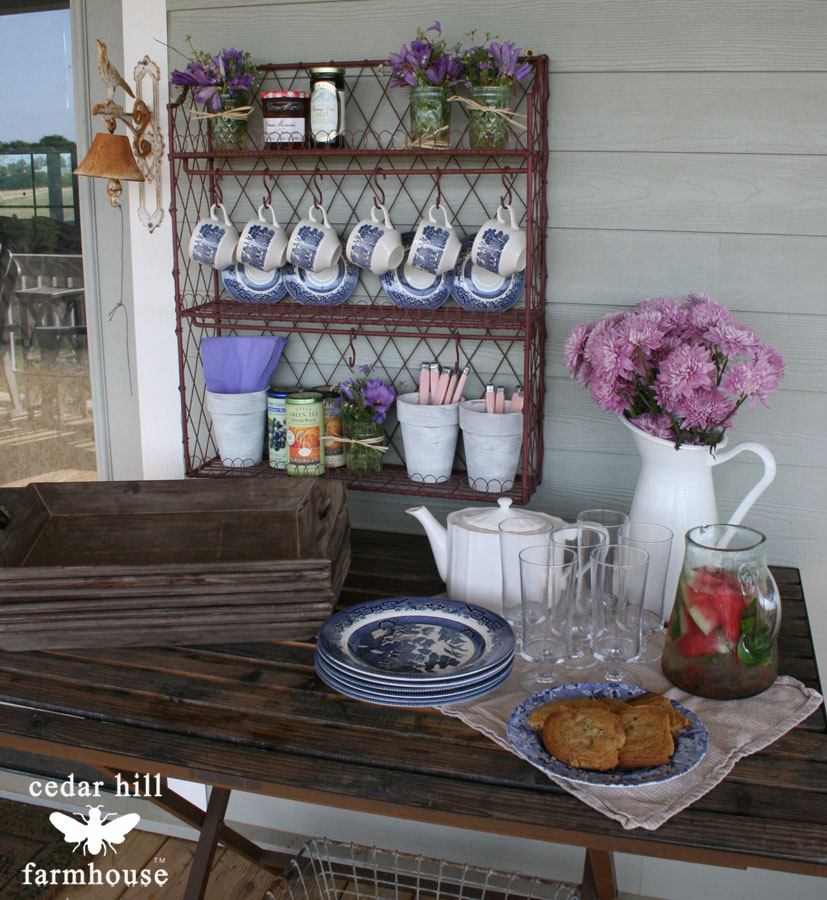 I love to give worn out, dated, tired things new life. It makes me think about how I always want a second chance, and how that is exactly what you are giving that thing you are re-purposing. Of course it is a 'thing' and not a 'person', still we humans get some satisfaction in the redo.
And so I had this shelf sitting around on my back porch. It had become faded from years afternoon sun back there. I looked at it one day, and decided it was time to give it a fresh look.
I used a matte off-white spray paint. After the paint dried, I hung it on the wall.
Here is what I had in the spot before.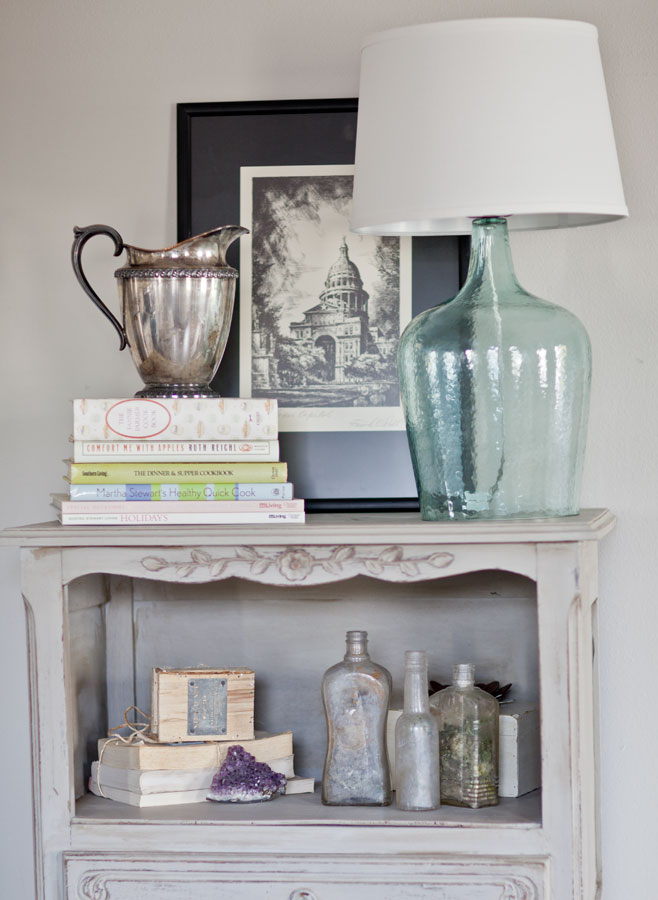 And here it is with the dishes on the shelf. I tried to use dishes that were either purple, green or both. If you are looking for dishes to display, it often has a more unified look if there are fewer colors displayed.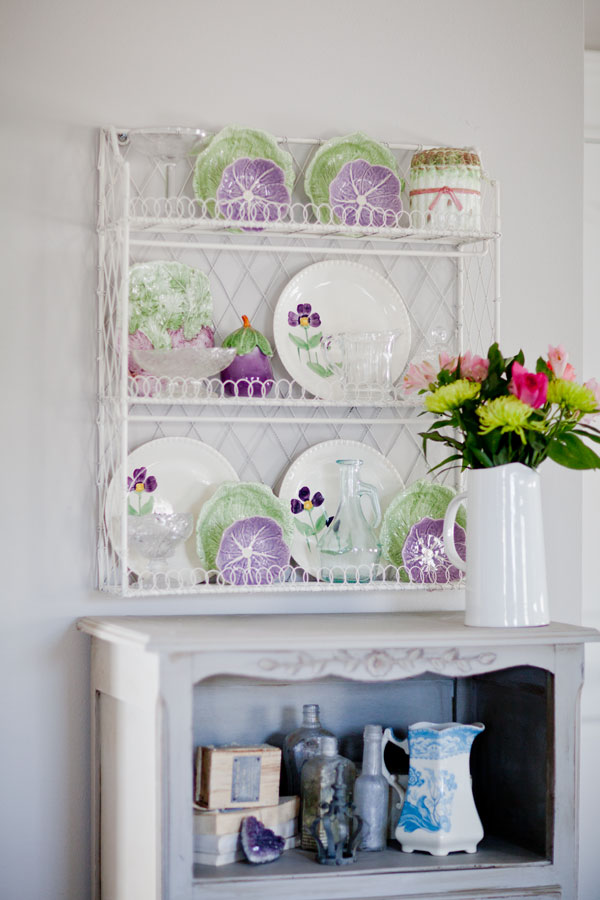 Here I used vintage green and purple cabbage bowls. The plates are American-made, hand-painted. I tried not to overload the shelf, something the professional magazine stylist taught me. That is difficult for me, because I have SO. MANY. DISHES.
Still I think I showed great restraint. I also added a few glass items to the shelf.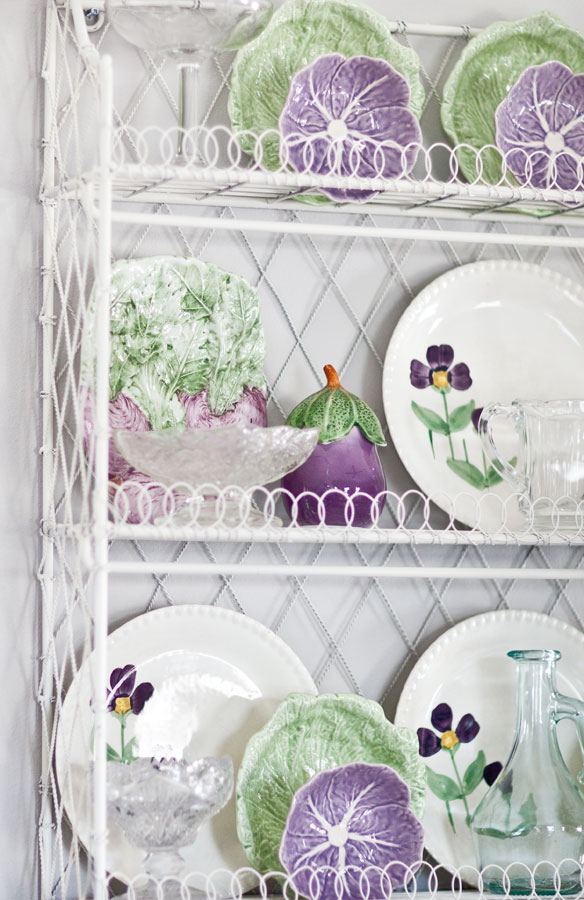 This room is very neutral and doesn't have a lot of color, and that is why I thought it was so important to add these colorful dishes. The white always looks so fresh and clean. I love the wire shelf with it's new coat of paint.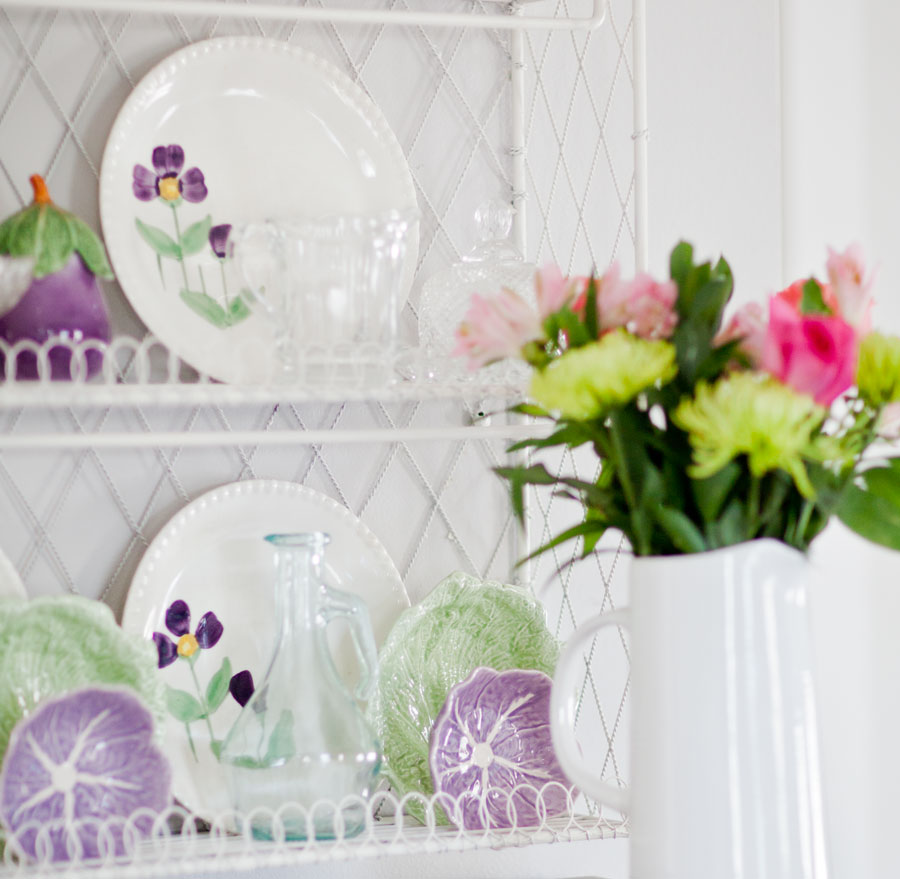 I also wanted to point out that plates work well in place of artwork and can be used to add color to a room. If you get bored with the color, simply change out the dishes. I've got lots more dishes, so I can always go with a different color if I ever get bored with the purple and green.
********I MESSED UP!!!********
I realized after I posted yesterday that the link for the Bona $3 off coupon was not working. I apologize for that!! I am including the correct link today for anyone who wanted the coupon.
This coupon is being provided by my sponsor Bona. BONA COUPON