This is an example of why there are always exceptions to rules. My rule is to pare things down and go with less. When I remove things from a room, I usually like it more. Now this shelf is the exception. I actually like it with more not less.
I'll show you what it has looked like in the past first.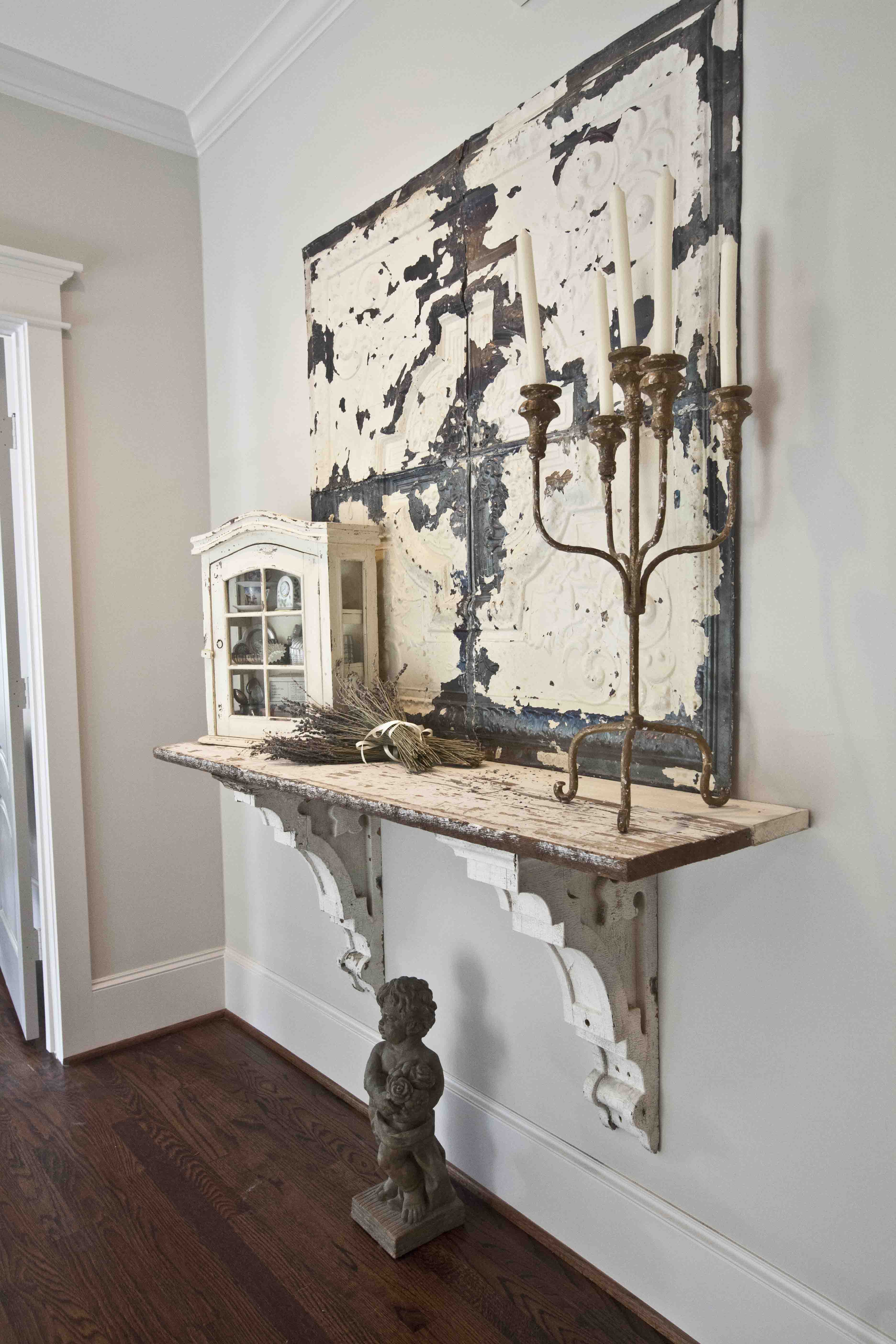 Then I added a lot of color with artwork.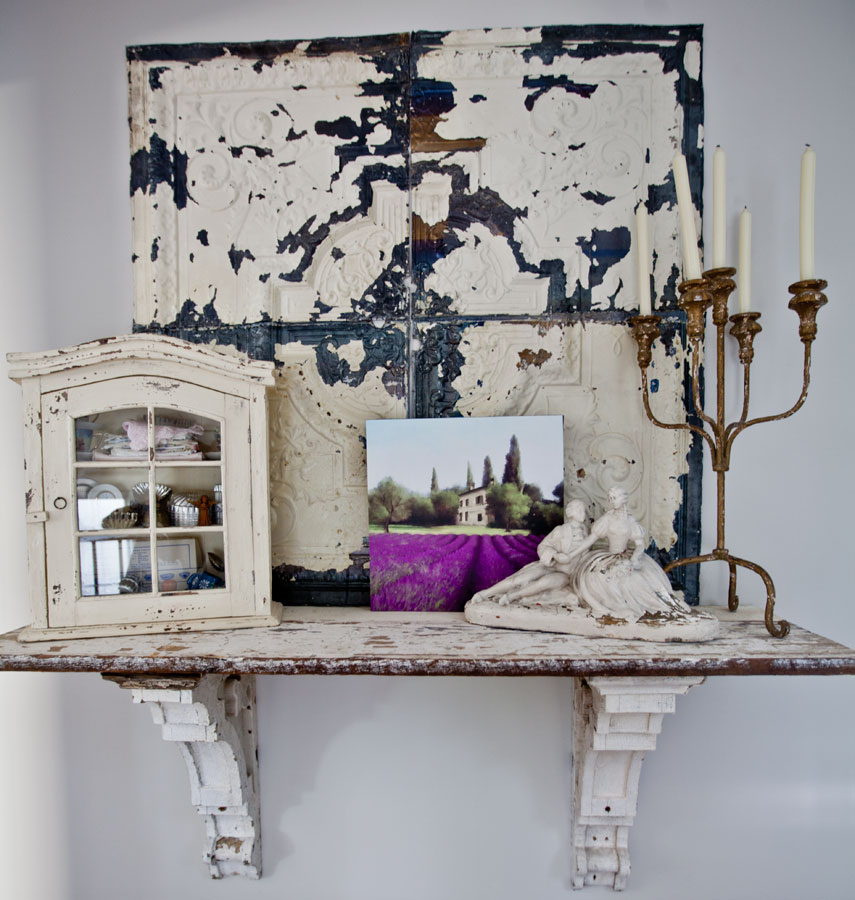 Later I decided I needed lamps in the hallway.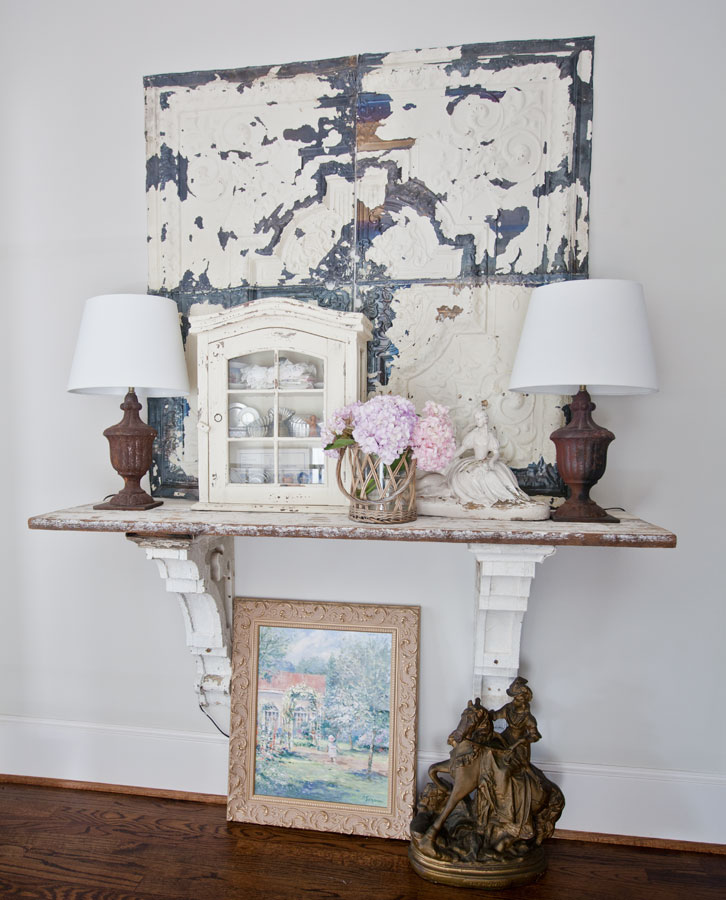 I ended up using those lamps in my daughter's room, and moved this lamp in here.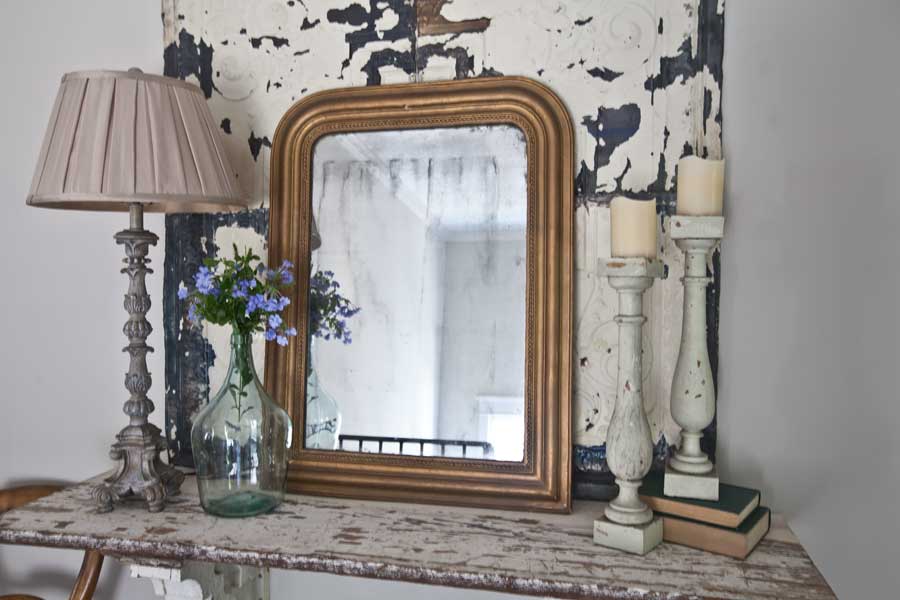 So what I did before I styled the shelf this time was to take everything off. The only thing I kept was the mirror.
I had several extra things from my antique booth sitting around, and decided to start over. First I added this lovely piece shown below.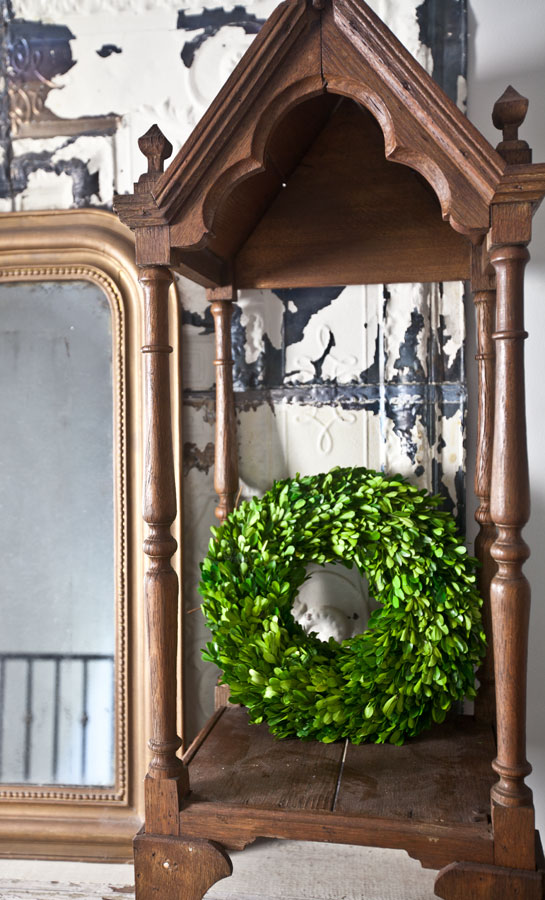 Just look at that detail. It's very old, from a church.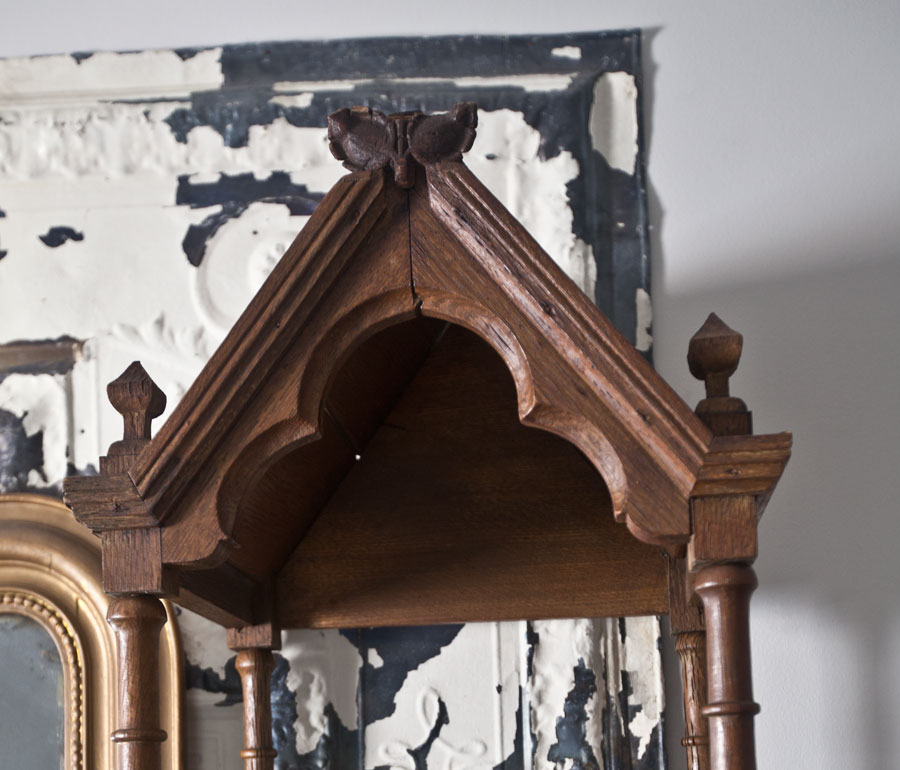 I also added this Santos. I have a few left in my shop if you want one. You can find them HERE.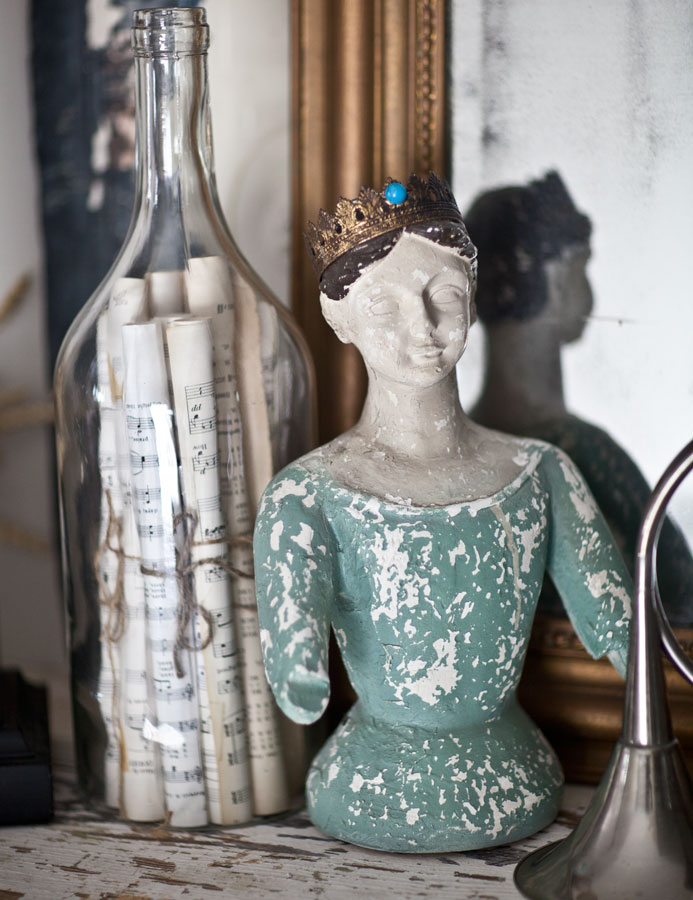 I am crazy about the lamp because I think it is unique and works so well here. I got it at the thrift store! I changed out the lampshade, and thought it was just perfect.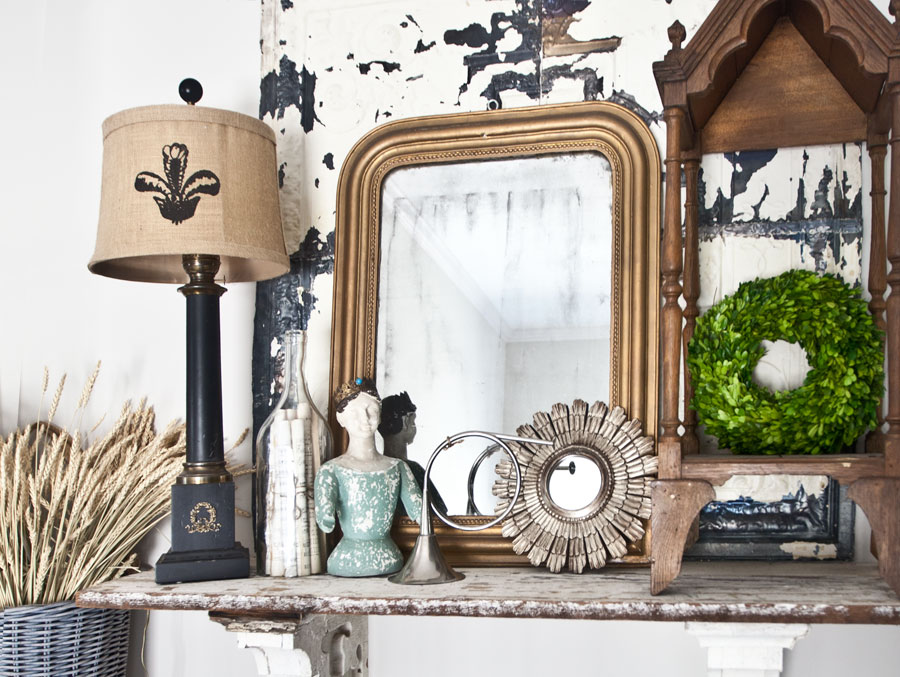 Below I wanted to show you how important it is to use the right lamp for the location. I love this French candlestick lamp shown below, but the color didn't work as well for the space. I prefer the lamp above for this application because the heavier size seems to go better with the vignette, and the black color mirrors the black in the antique tin ceiling tiles on the wall. Also notice the gold in the lamp repeats the gold from the gold mirrors.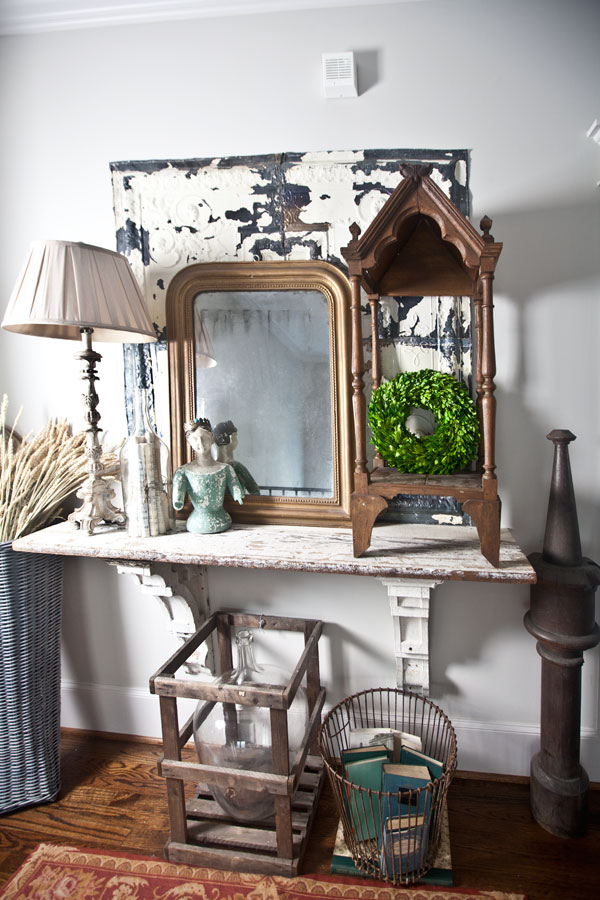 Let's talk about that Louis Philippe mirror for a minute. It's an original. I bought it from a French lady in my neighborhood who was moving back to France. It had been in her husband's family for a long time. She decided to sell the things they could easily buy there, so she sold this one to me.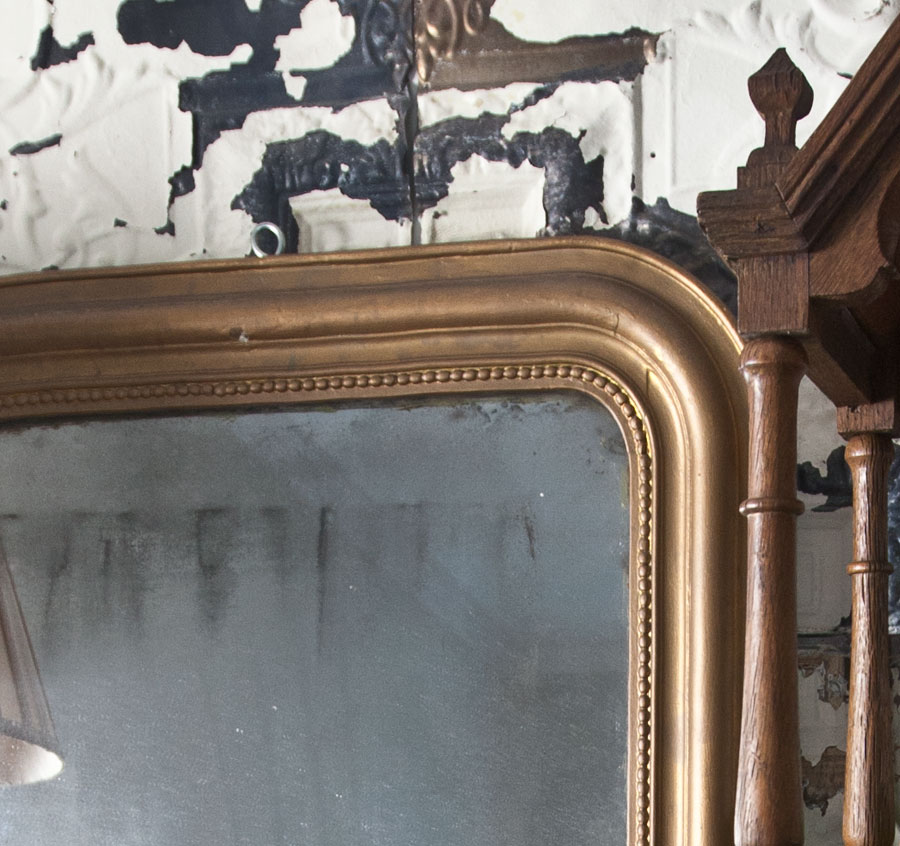 The steeple on the right is super cool, but I don't know anything about it.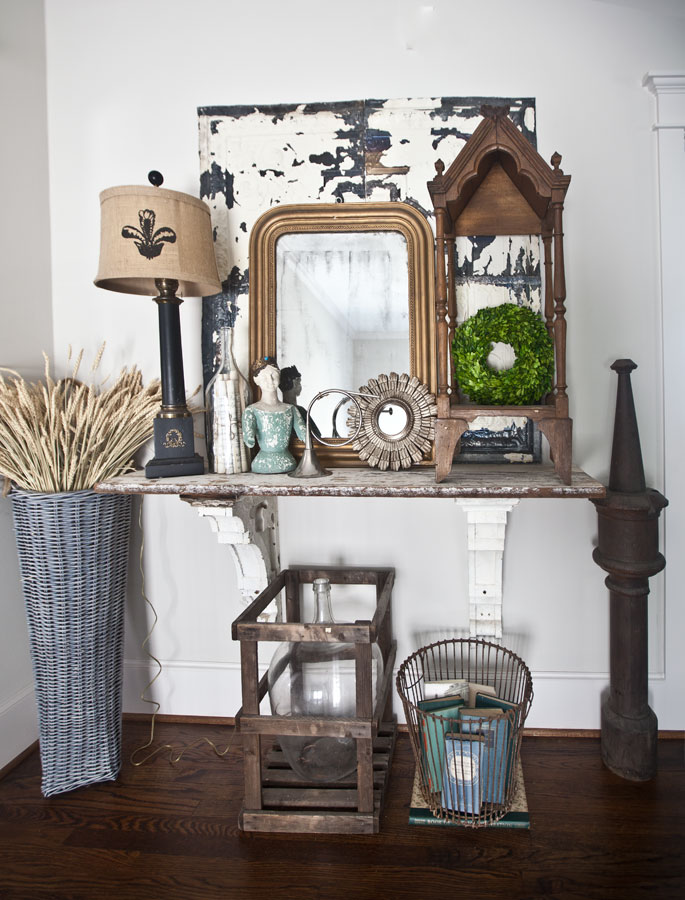 So there are a few takeaways from this vignette.
Find the right lamp for your space. Your favorite lamp might not be the best one for the space.
Sometimes it works to break a decorating rule.
Use unique pieces when you can, so your home doesn't look like everyone else's.
I may move some things out later, but I wanted to show you what the space looks like today.
You can find all of my FARMHOUSE FRENCH FRIDAY TIPS HERE.