A reader alerted me to this gorgeous home and asked if I wanted to feature it. "Of course!" I said.  I know you are going to love this amazing home tour!! This gorgeous home belongs to Breanna Pierce of The French Hens. (I'll include a link at the end.) It is located within Palatka, Florida's south historic district and was purchased in 2010. The home was built between 1892 and 1897.
Just look at this charming lavender bedroom fit for a queen or princess.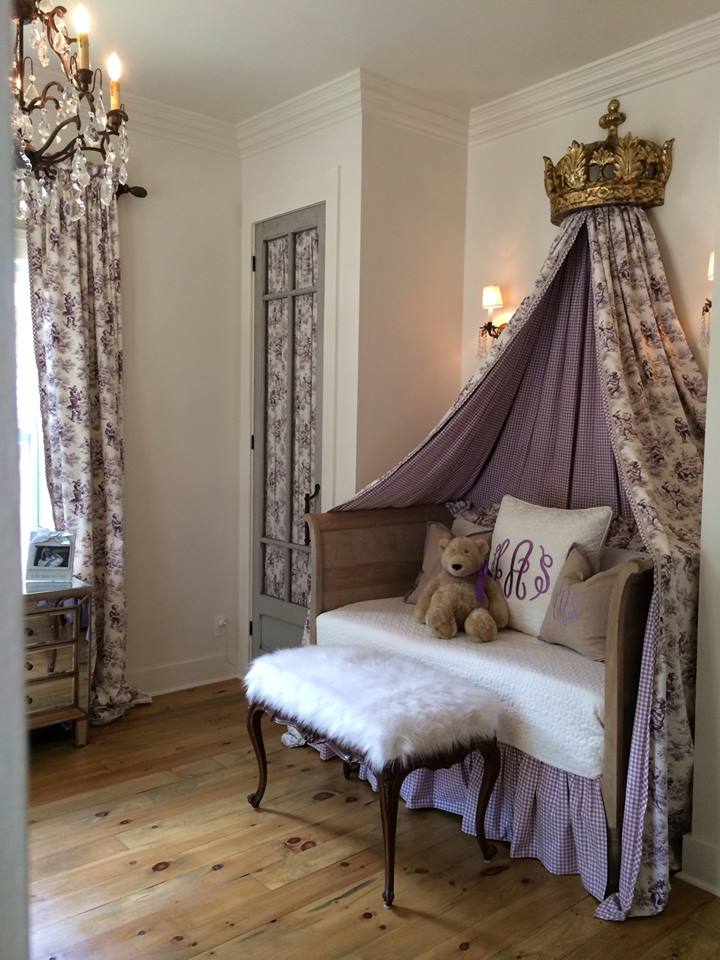 The facade of the house is so charming!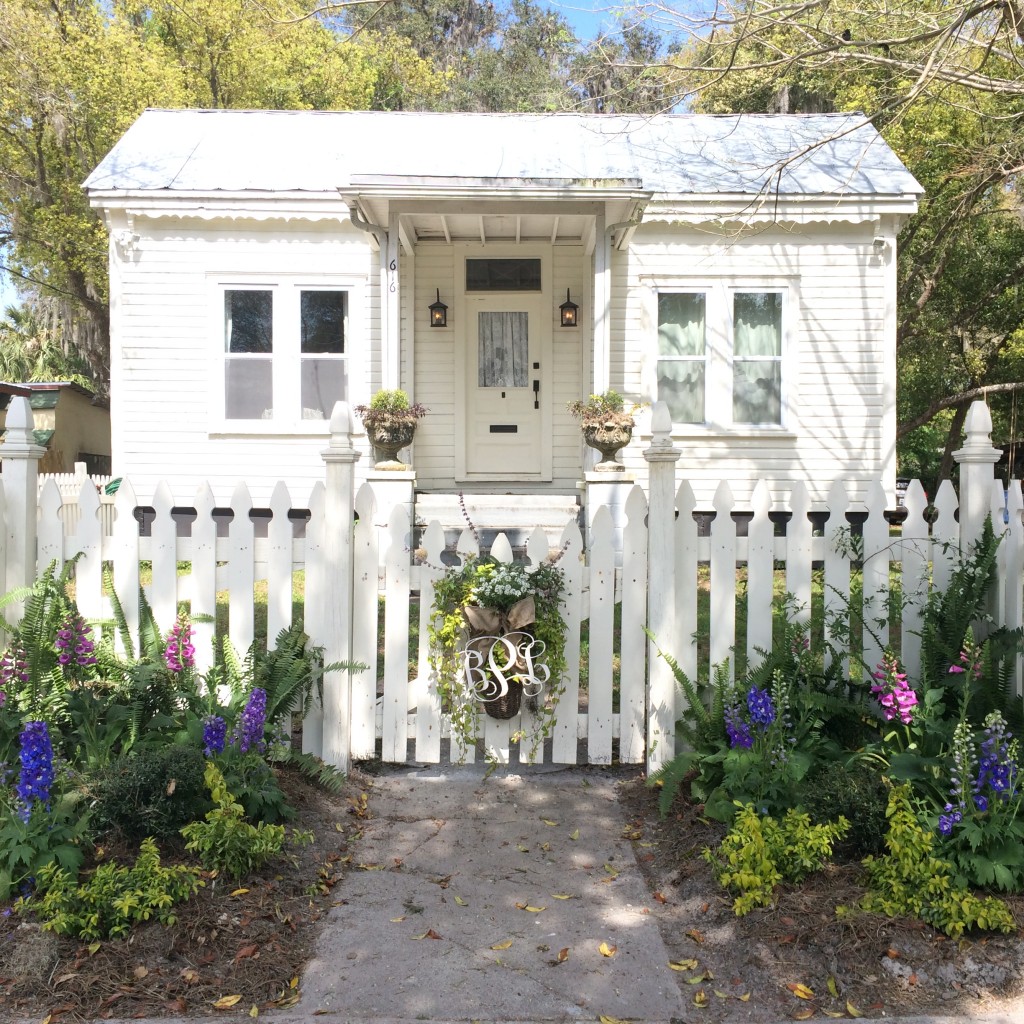 It is so full of charm and so many gorgeous details. I love that sign.
The floors are amazing.  The galley style kitchen has a tongue and groove ceiling, and subway tile.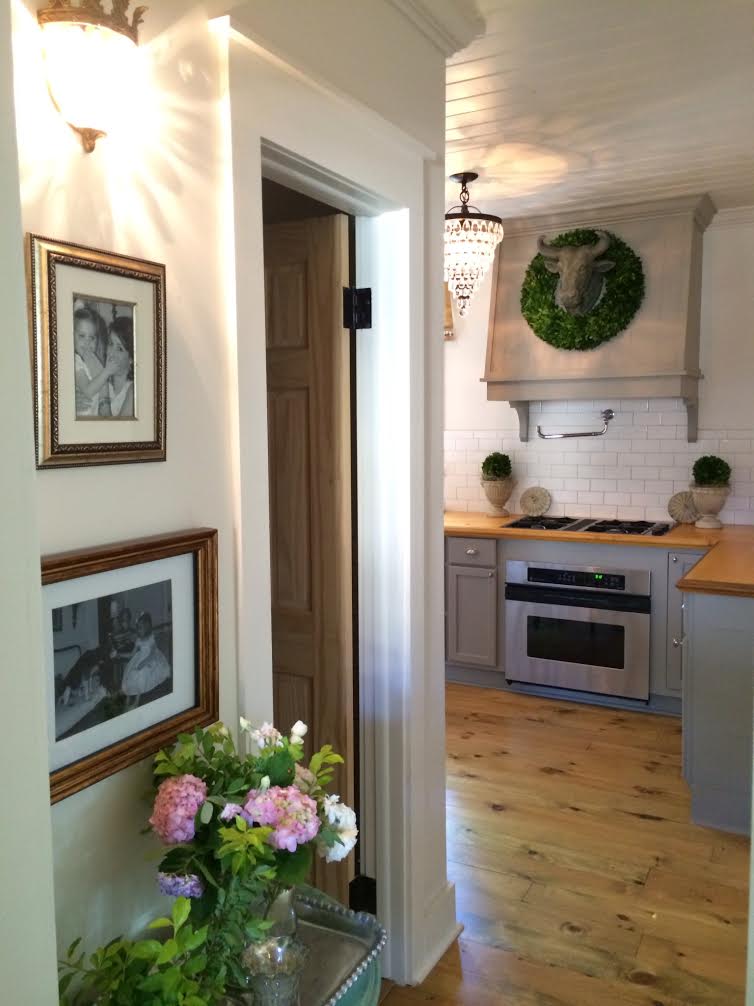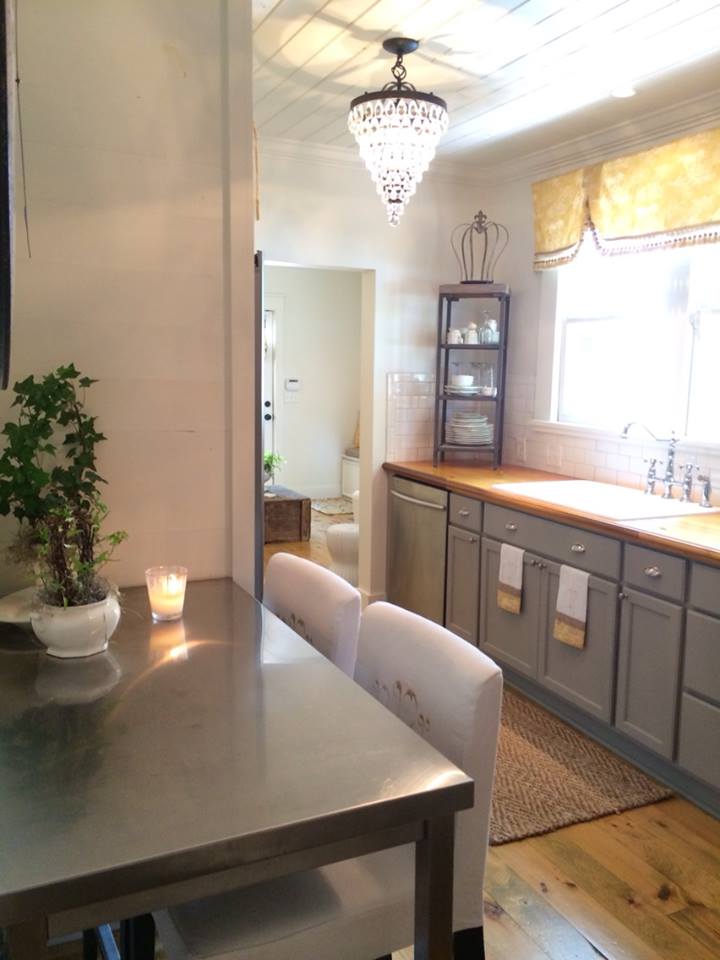 Just look at this backyard and the table! Would you ever want to leave?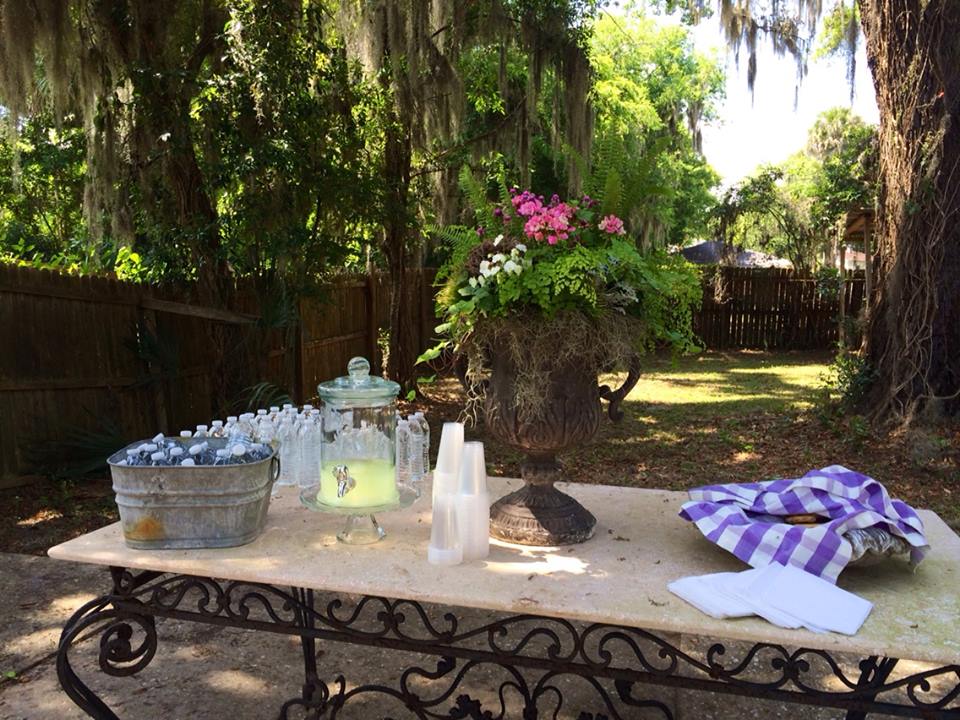 I love how the dining room is open to the lving room. It really makes the house feel so much bigger. The neutrals really give a peaceful calm feeling to the room.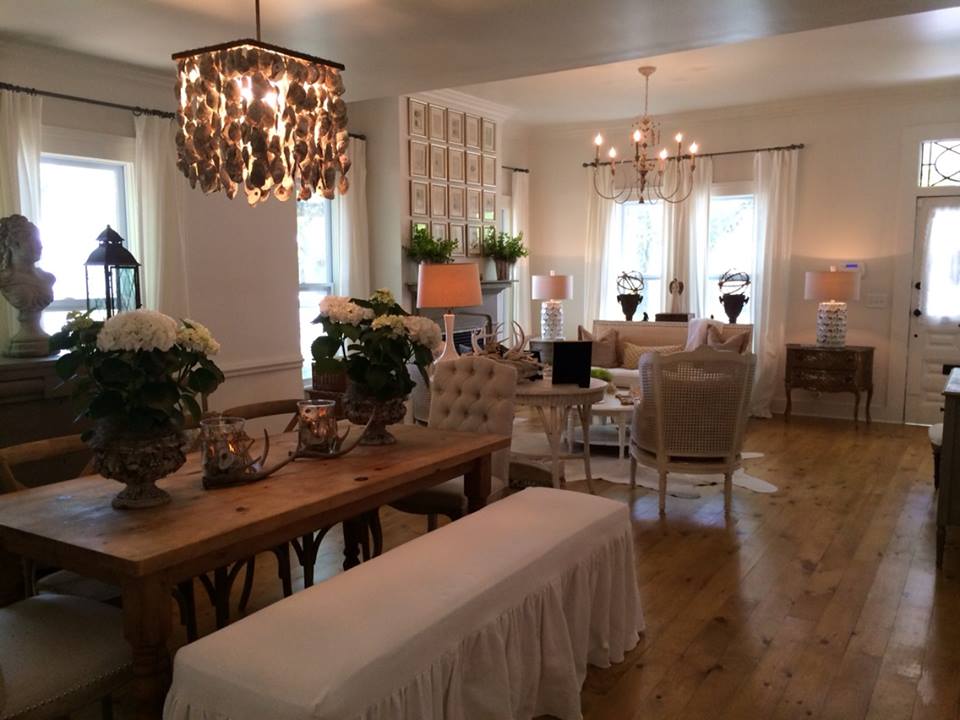 A skirted cabinet is a lovely touch and a great alternative to cabinet doors.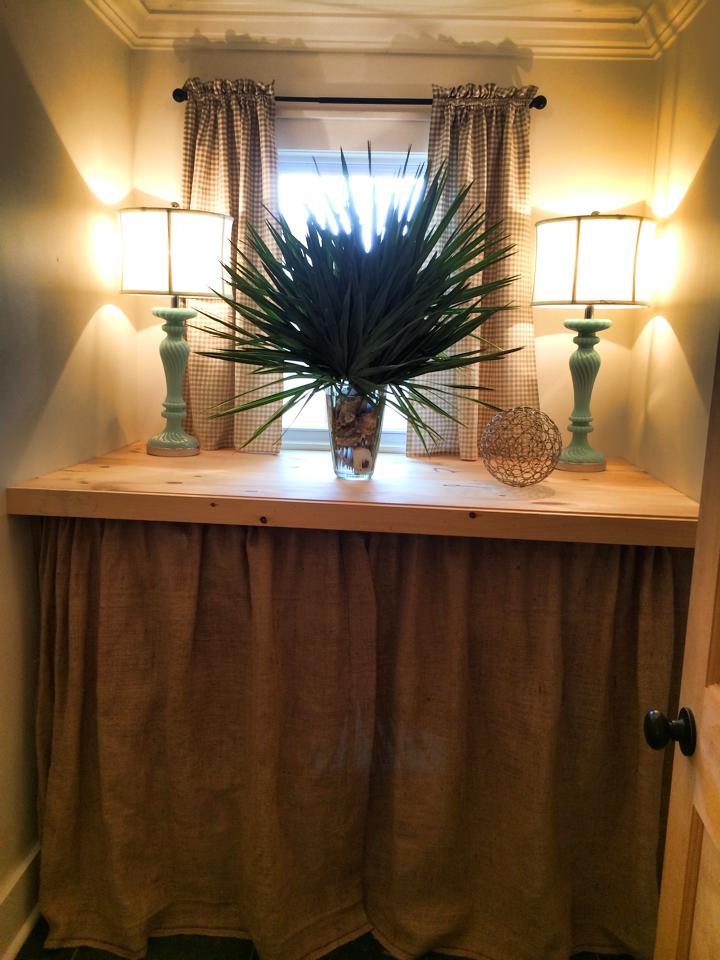 The shell lighting over the dining table is custom made by the owner's brother. All window treatments and pillows are custom made by the owner's mother. Note the simple bench on one side of the table gives the dining area a more open feel.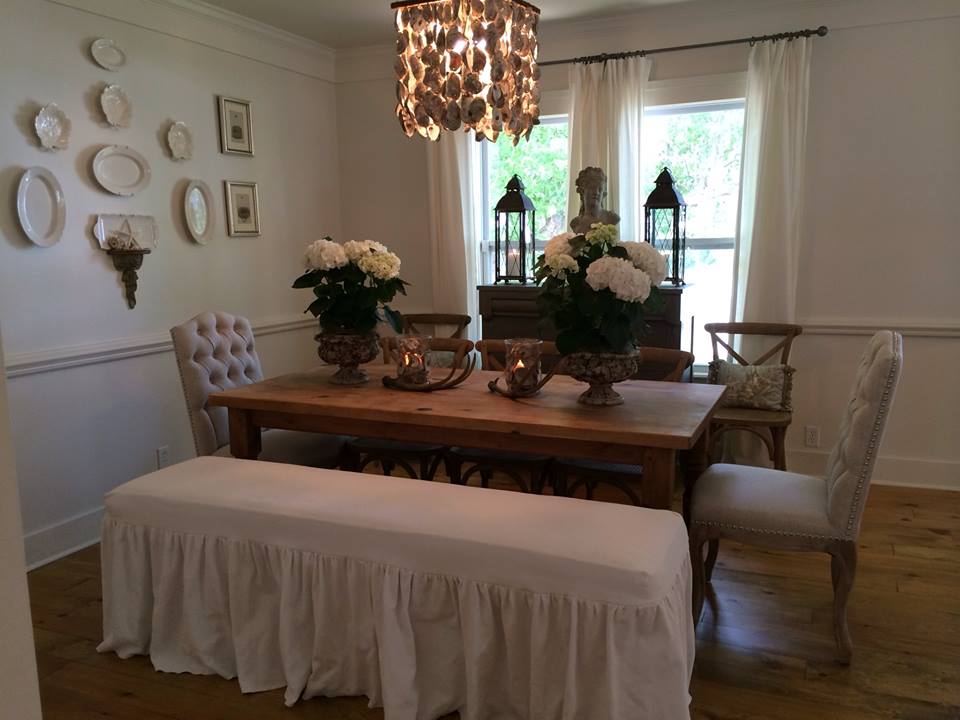 I love the artwork above the fireplace. Because each piece is so simple, it does not look too busy. This is a great use of the space. The furniture is just the right size. the neutral colors bring it all together.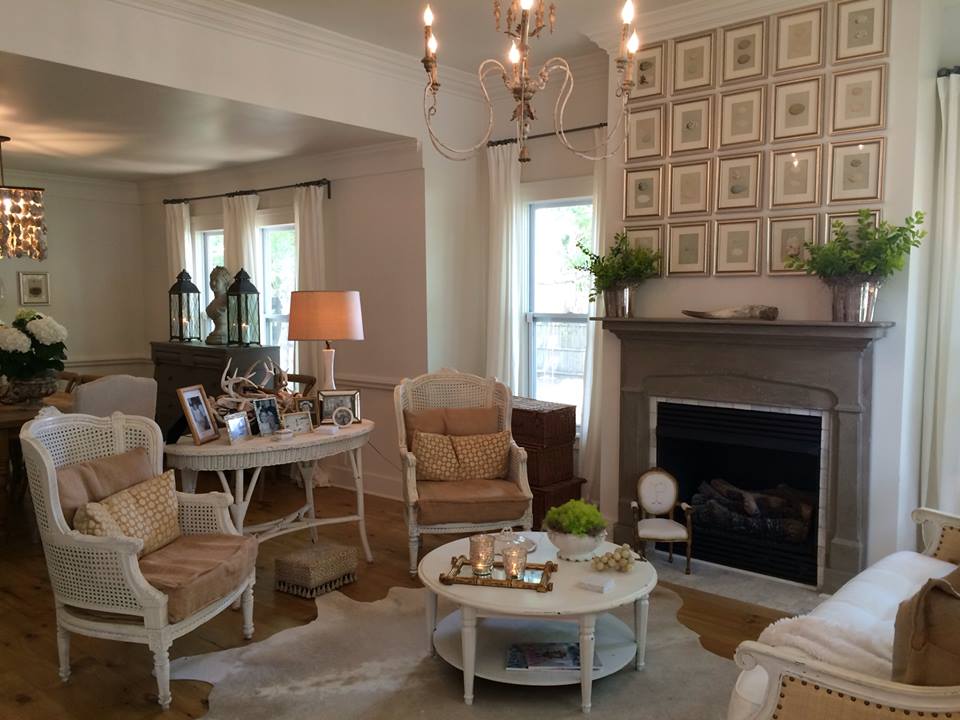 The rustic style lighting in the master bedroom is custom made by owner's brother. This is one talented family! Look at that gorgeous vaulted ceiling.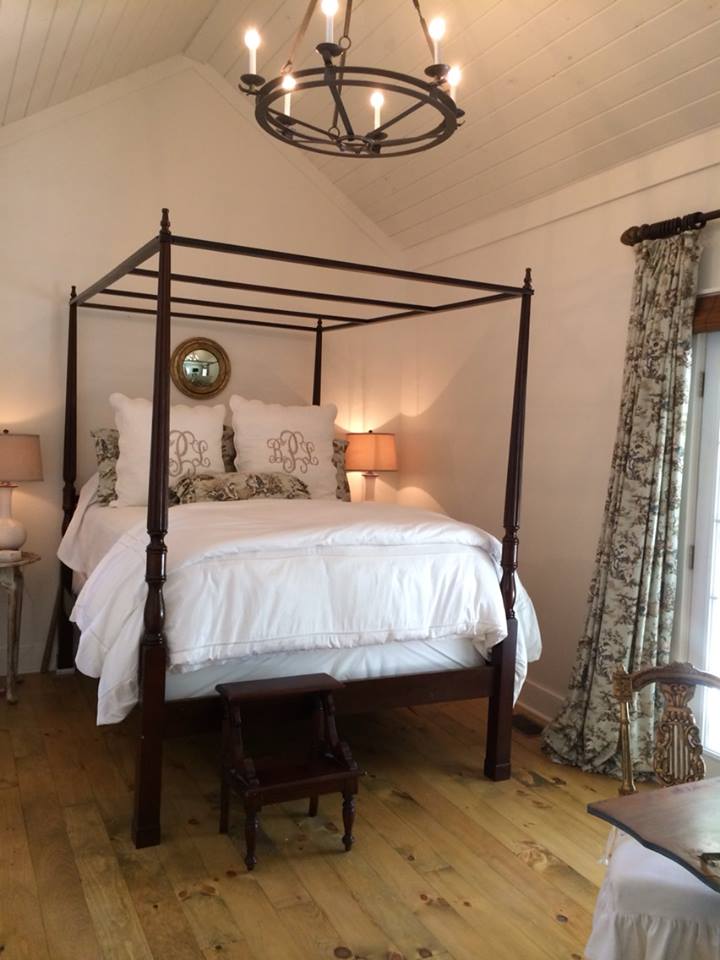 It is a gorgeous home and so well done! Here is a little bit more information about the house.
Metal Monogram on Front Gate:  Keith Allen Pierce, Grilla Productions
Dining Room Oyster Shell Light:  Keith Allen Pierce, Grilla Productions