Come on into our little guest quarters bath. It's tight in here, so we'll have to squeeze in to see.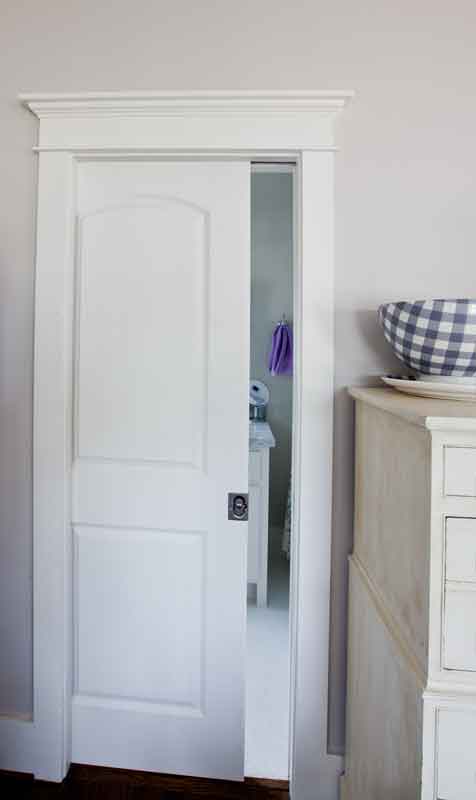 It's a small addition, but it's the details that make a room, I think. Here's the little shelf, that holds the towels and a sweet little oil paining.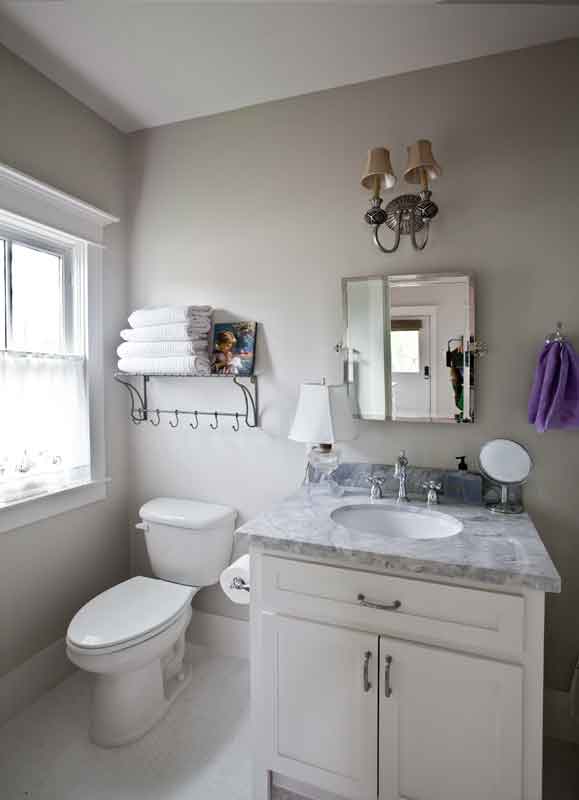 Here is the before.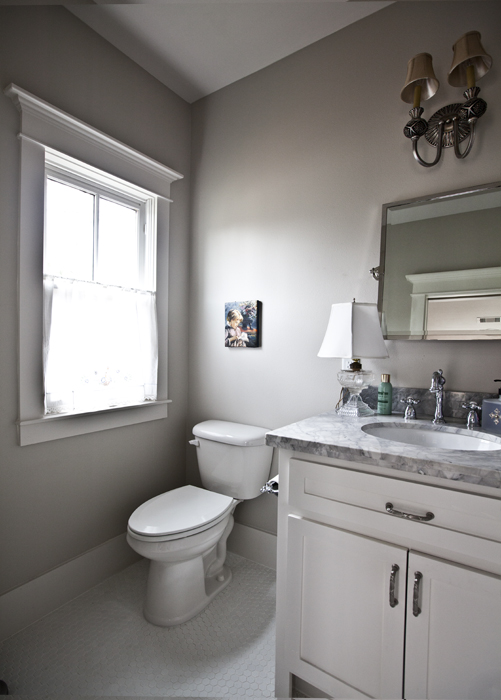 The space was unused, and in this small space, we need to make every inch count, without making the room feel crowded.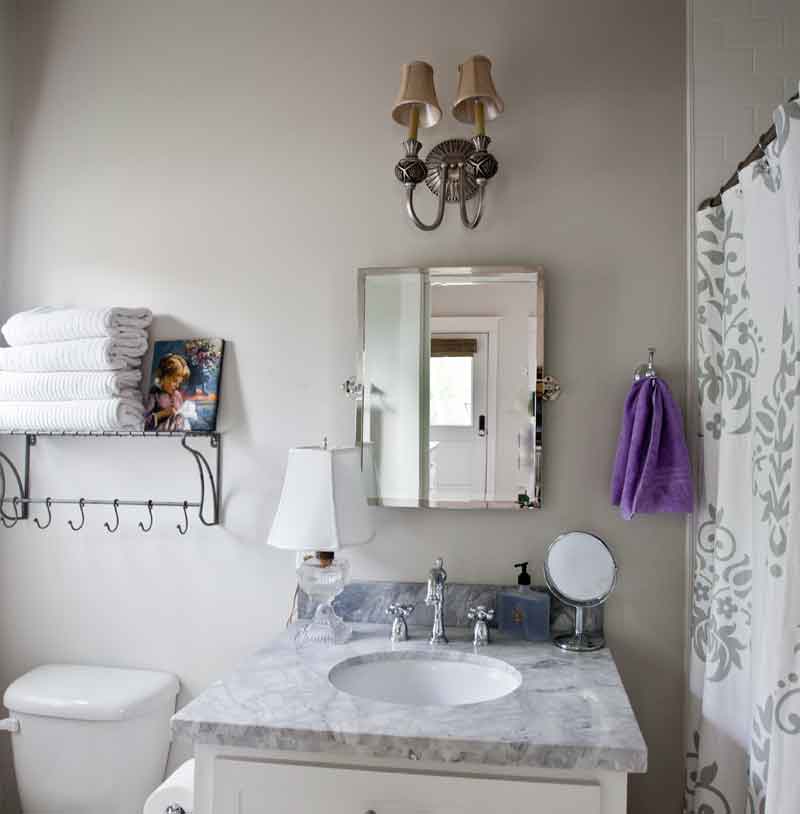 Adding the little shelf means guests can grab a towel, without crawling on their hands and knees to get in the vanity.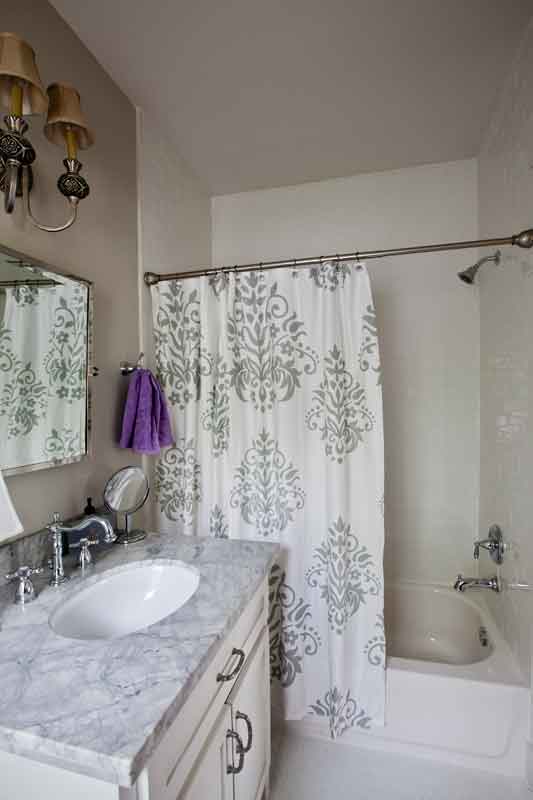 I'm trying to add touches here and there to make a guest's visit here more comfortable and pleasant. And I just love this towel rack. It reminds me of an old train luggage rack.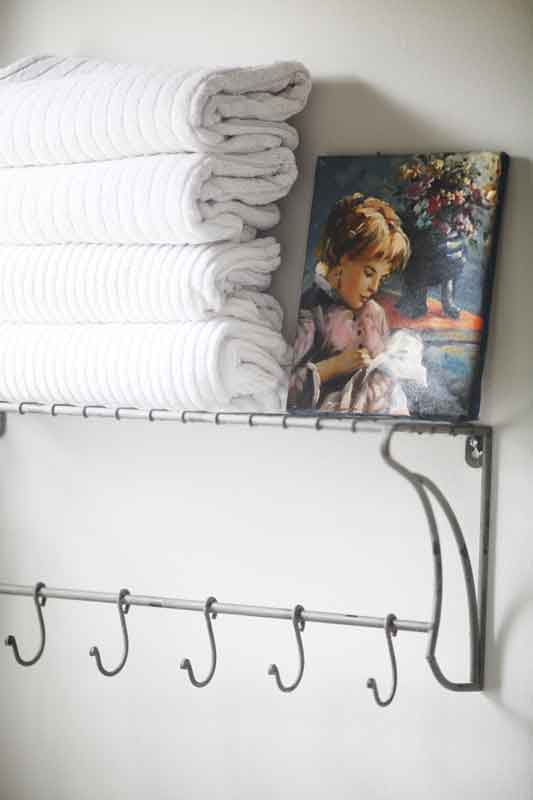 What do you do to make your guests feel special?