I love finding inexpensive and simple ways to spruce up my kitchen. The truth is you can add some small things that add up to a big punch. Take, for example, my red bud branches. These were absolutely free from our red bud tree. Today's post is part of our French Country Friday series. Be sure to check out the gorgeous photos (and links) at the bottom of this post.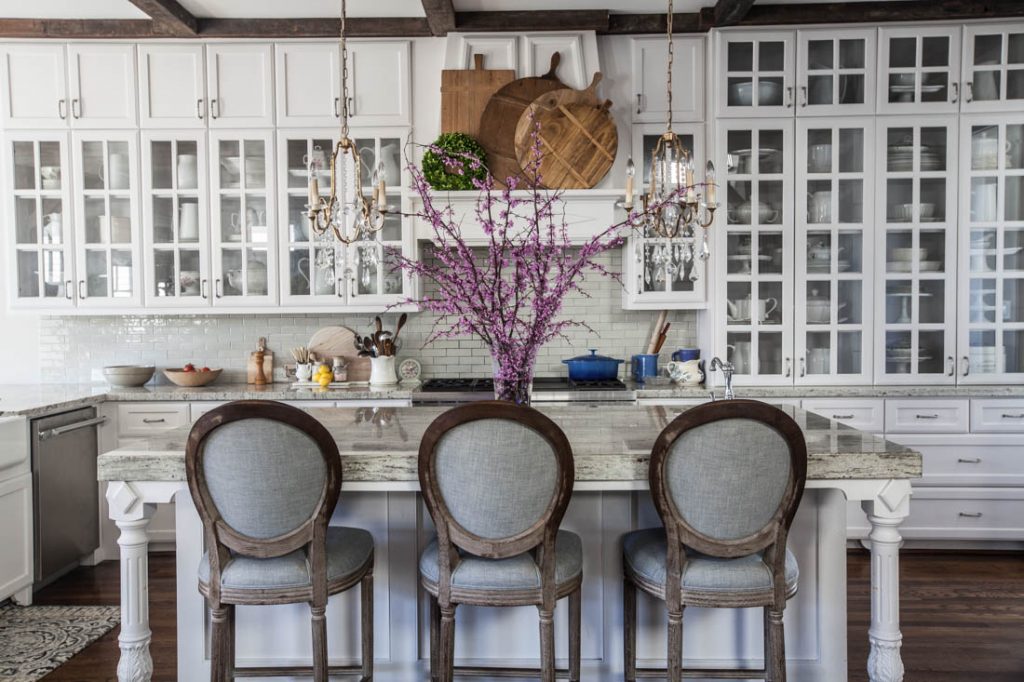 affiliate links
I've updated my favorites at Amazon and added several new items to my list. CLICK HERE TO SEE MY AMAZON FAVORITES. 
We are a participant in the Amazon Services LLC Associates Program, an affiliate advertising program designed to provide a means for us to earn fees by linking to Amazon.com and affiliated sites.
BLOOMING BRANCHES (FAUX OR REAL)
Do you have any shrubs or trees in your yard that are blooming? Clip a few branches and put them in a vase. If you don't have anything that's blooming you can fake it! I've found several faux blooming branches, CLICK HERE.
REAL PLANTS
I love having live plants in our house. It makes me happy and I enjoy them so much. Even if they only live for 6 months or a year, I don't mind replacing them, since they are inexpensive for the most part.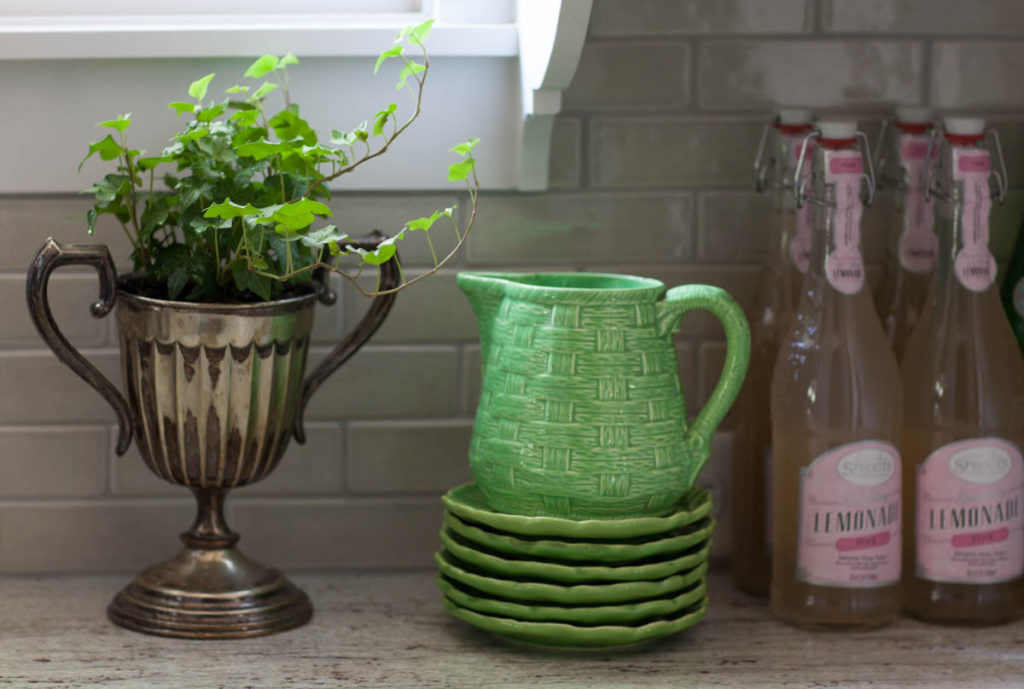 BREAD BOARDS
I love small and large bread boards. The big ones (especially vintage) can be pricey, but the smaller ones are easy to find and very reasonably priced.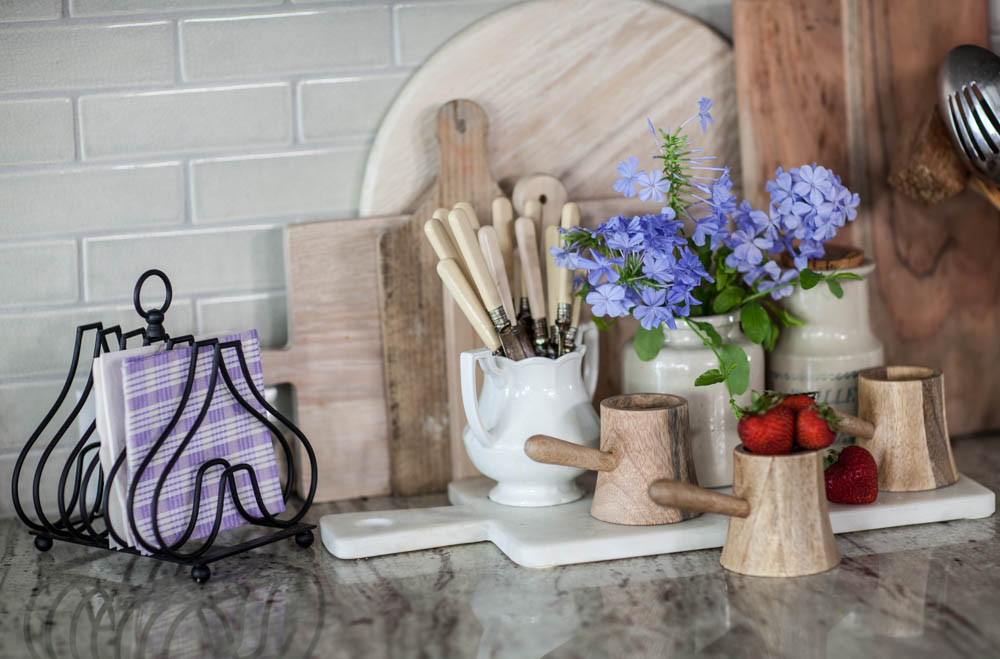 Oh this is a really good episode of DECORATING TIPS AND TRICKS. It's all about what to do if you feel your decorating is stuck in a rut. Listen below.
SILVER TRAYS
You probably have a silver tray hiding in your cabinets some where. Dust it off and give a quick polish. It will look gorgeous in your kitchen. Silver trays go especially well in kitchens with stainless steel in them.
CLOCHES
Yup, I just love them. You can put them on the counter, or on the table. Fill them with seasonal things.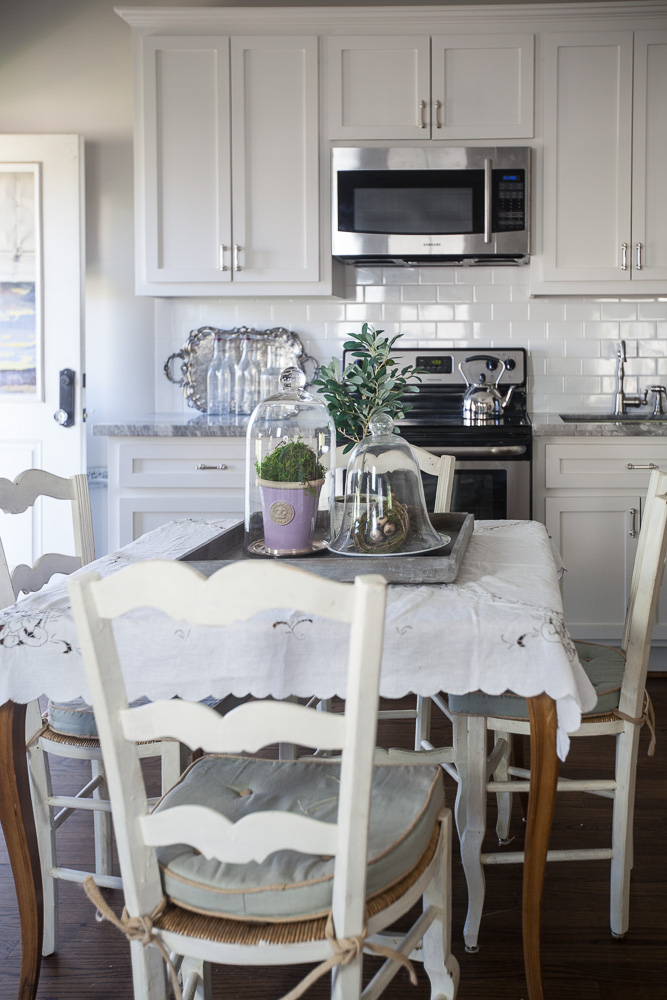 FRESH FRUIT
I love having a bowl of fresh fruit in my kitchen. It could be a bowl of apples, tomatoes, lemons, limes, or pears. They very cheery.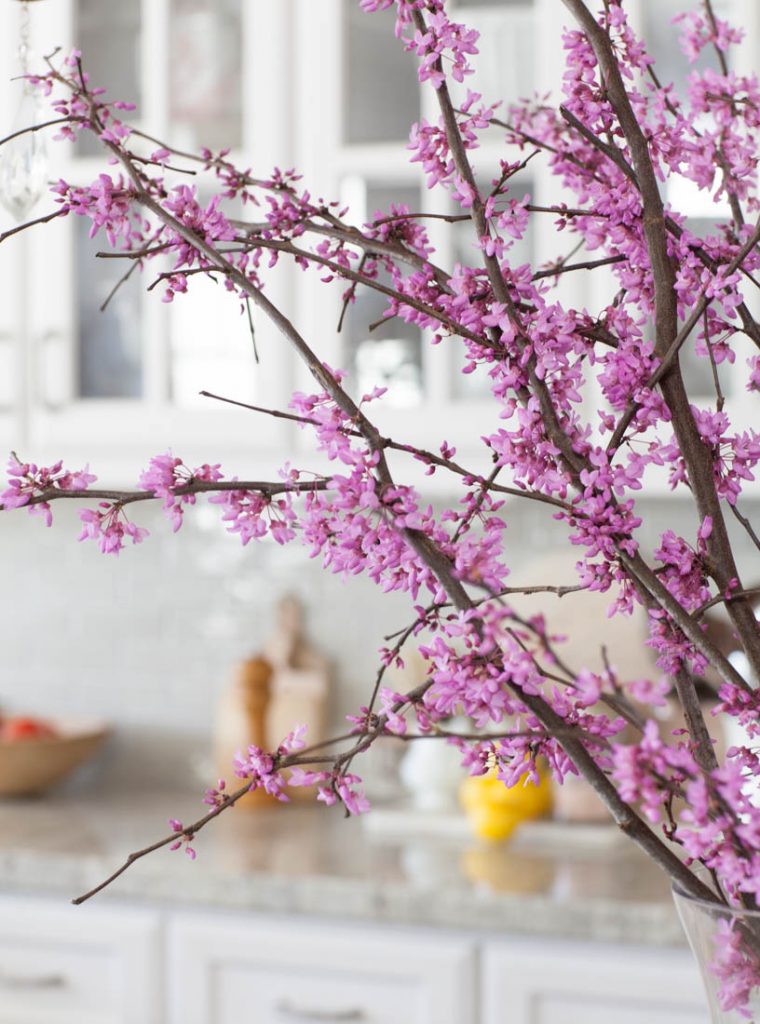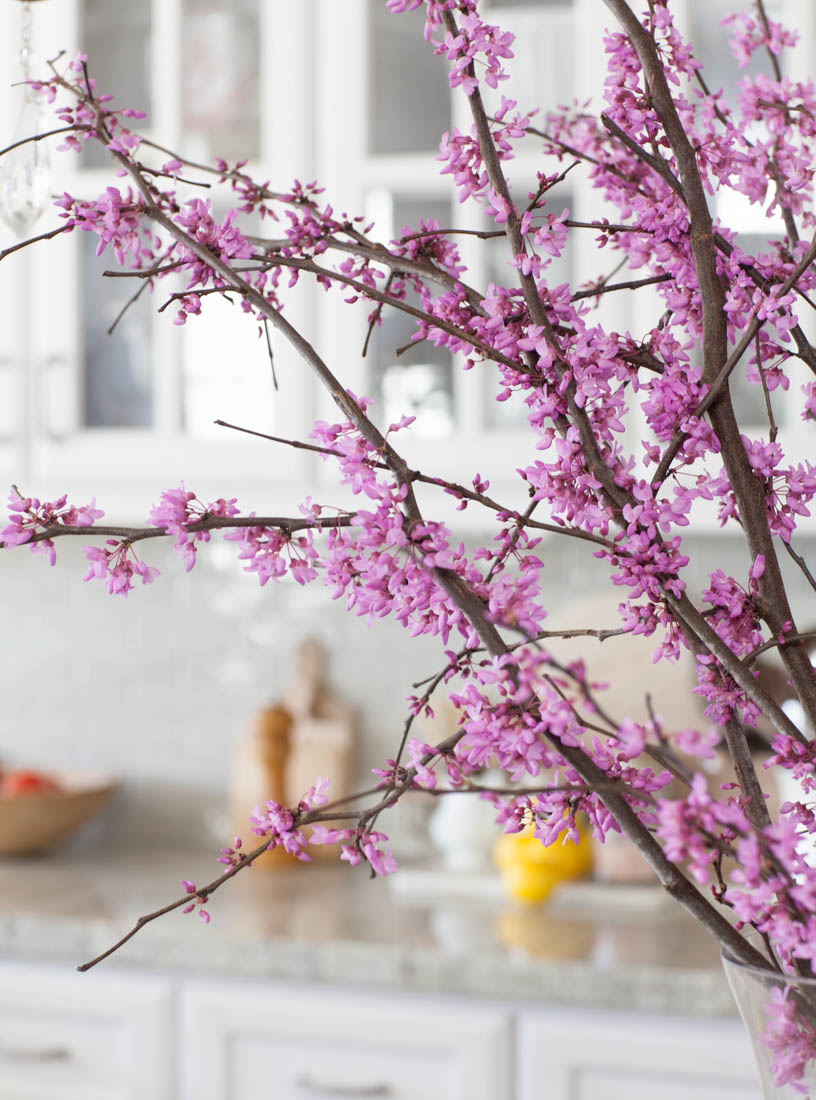 PRETTY CONTAINERS
You probably have a ton of gorgeous pieces that you only use for special occasions. Why not start using those pieces every day, or at least display a few pieces on your counter top. Just be sure not to clutter up the space.  You can rotate those pieces so each one gets some time in the sun.