I know most people seem to entertain around Christmas, but my very favorite time to give a party is the spring-time. I feel a lot of pressure to have the house all done up for the holidays in December, but the spring seems like a low-pressure time to have friends over.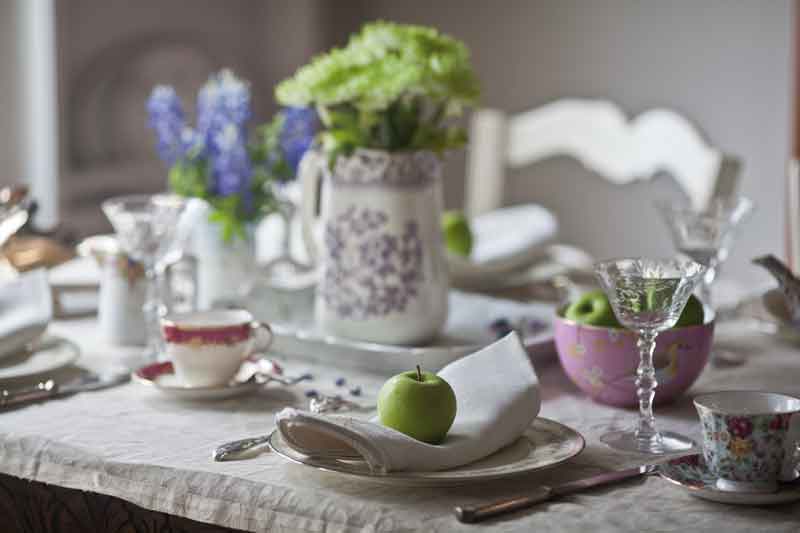 A few vintage dishes, some linen napkins, and fresh flowers, and boom you're done! Well then there's the cooking and baking or getting take-out.  For this table-setting, each guest gets a unique teacup to use. They are all different.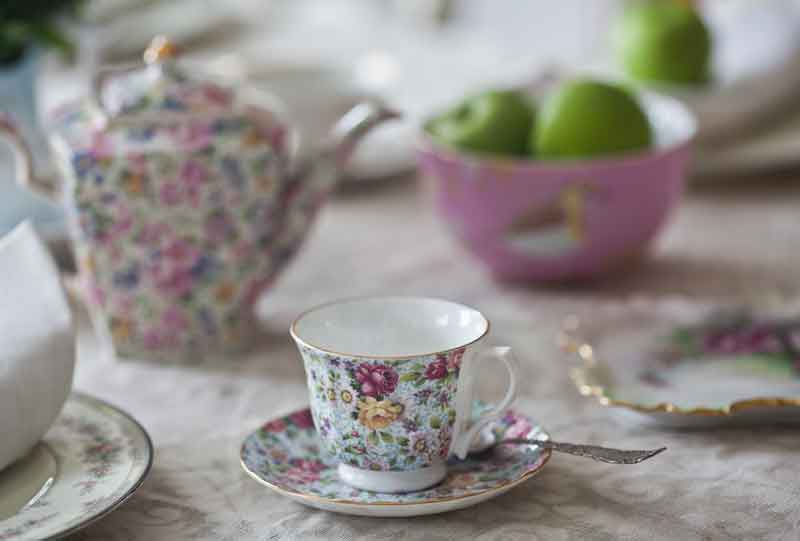 I've even mixed in some hand-painted pieces like this antique hand-painted dainty candy plate.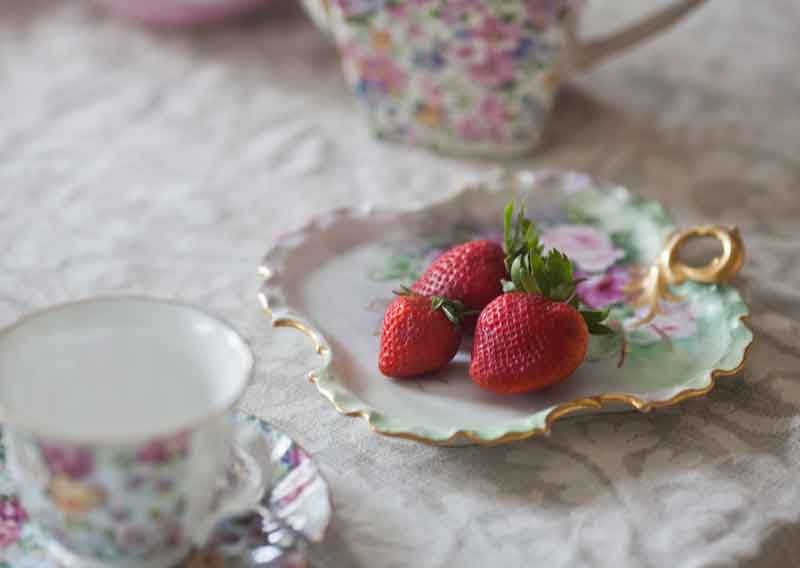 This syrup pitcher is so pretty, I added it too.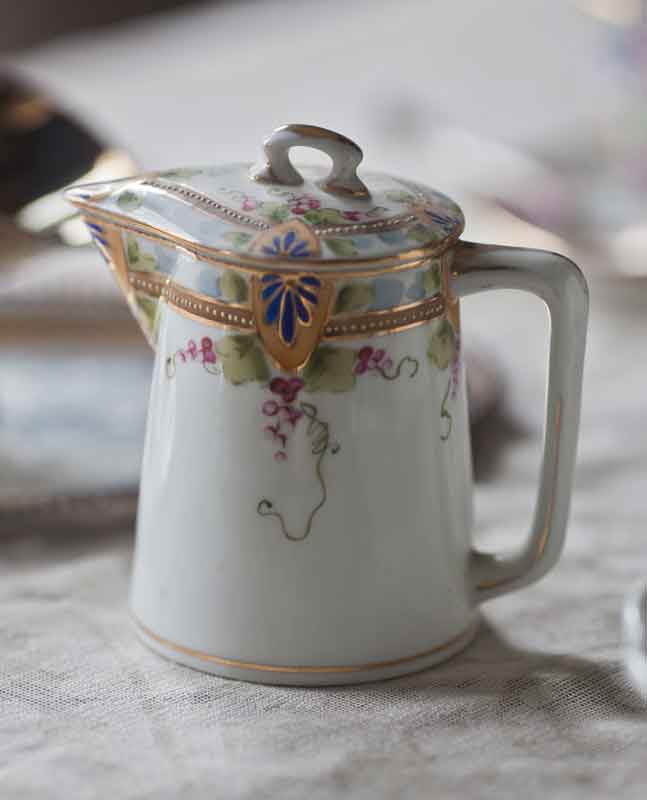 I decided several years ago to stop buying dishes, and I have really been good for a long time. I made an exception recently to purchase a few pitchers, since I use them to hold fresh flowers.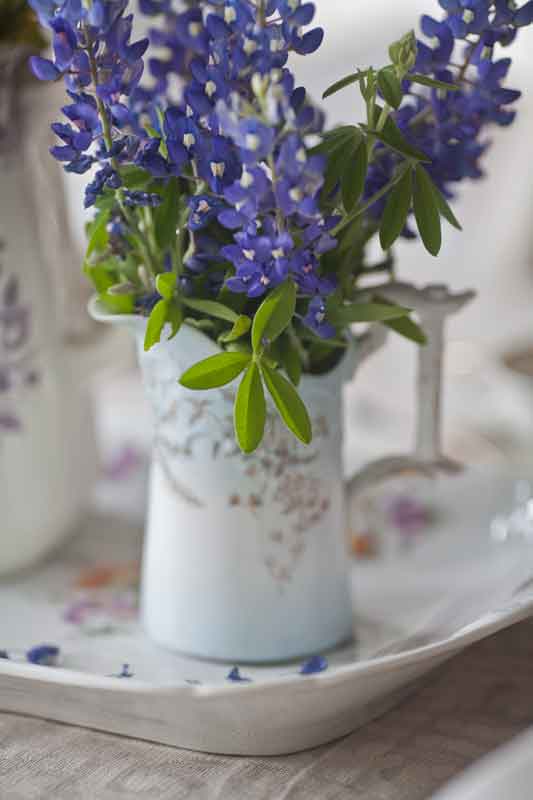 Green, tart Granny Smith apples give each place-setting a pop of color.  They sit atop Italian linen napkins from Round Top.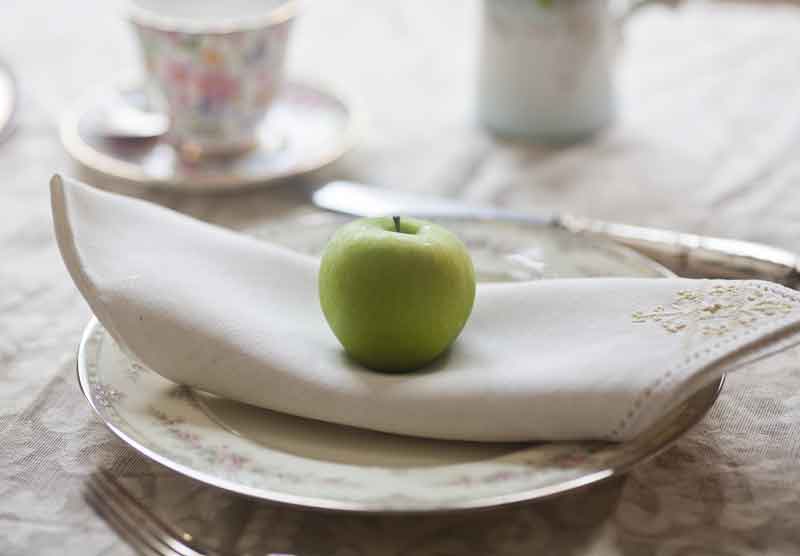 Chintzware like this teapot can be extremely expensive. This one is a reproduction, so it was very affordable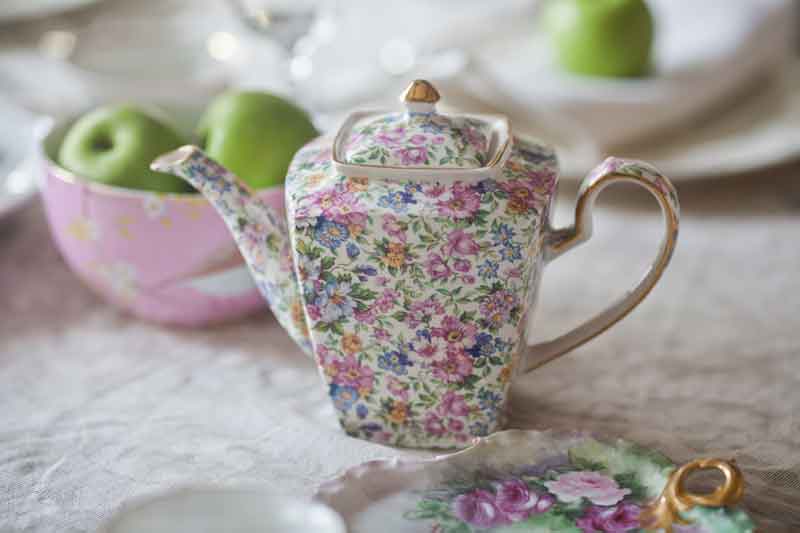 Another recent purchase, because I needed something for my flowers, I love this purple and cream pitcher.  It looks like it's antique, but it's actually fairly new.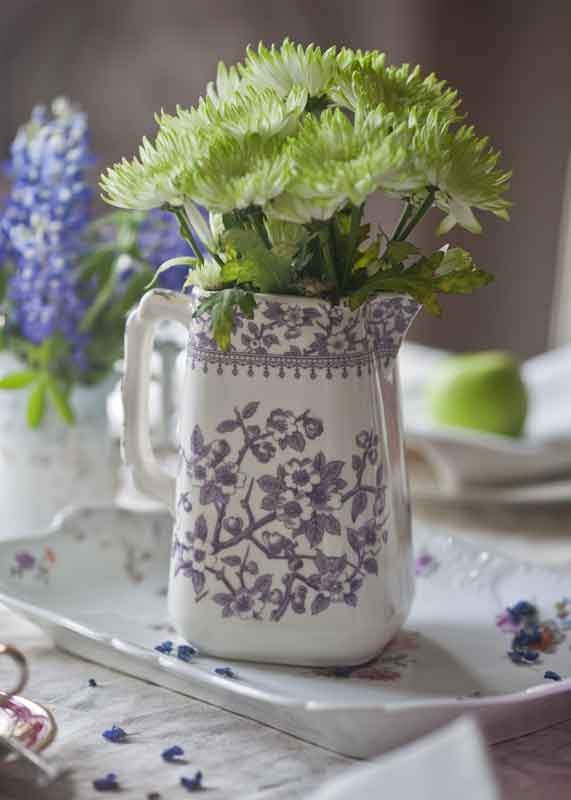 And now I realize I got no close ups of the French silverware I used.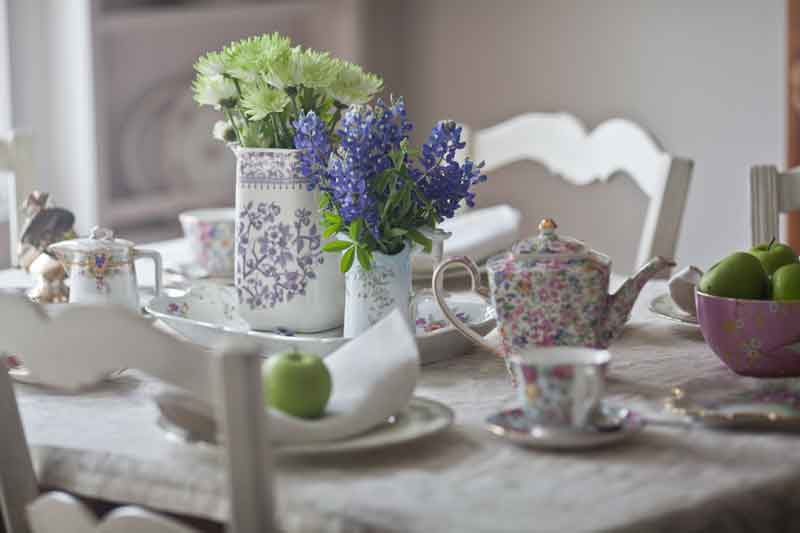 There's a secret I've been keeping from you this entire time. I feel a bit naughty not telling you.  I like to always have a bit of a twist somewhere and my twist is that I used a curtain panel for a tablecloth.  And see how it didn't cover up the lovely detail on my antique French table?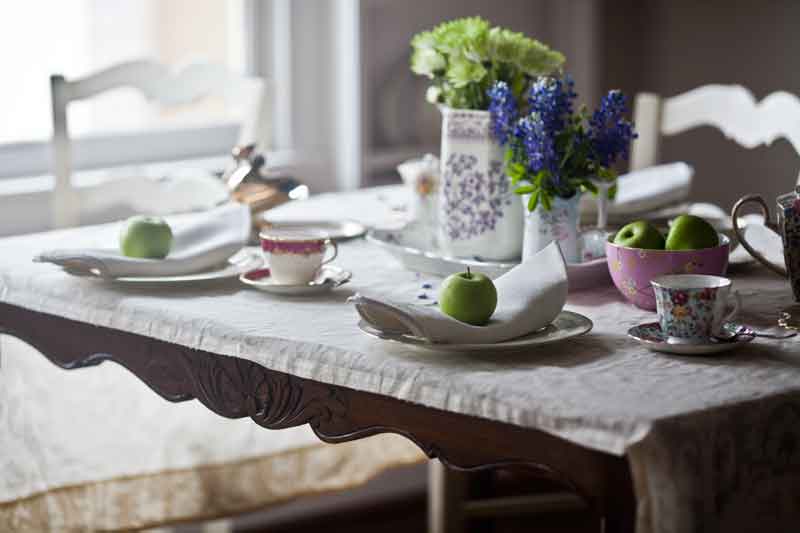 So if you are having company, and you are looking for a tablecloth, be creative! You could use a quilt or even a sheet. Often I buy fabric remnants and use them for tablecloths. And I love to use drop-cloth too.
This tablecloth… errr.. curtain is courtesy of my wonderful sponsor Heritage Lace.
I sure hope you'll visit the other blogs that are joining me on a Spring tablescape event.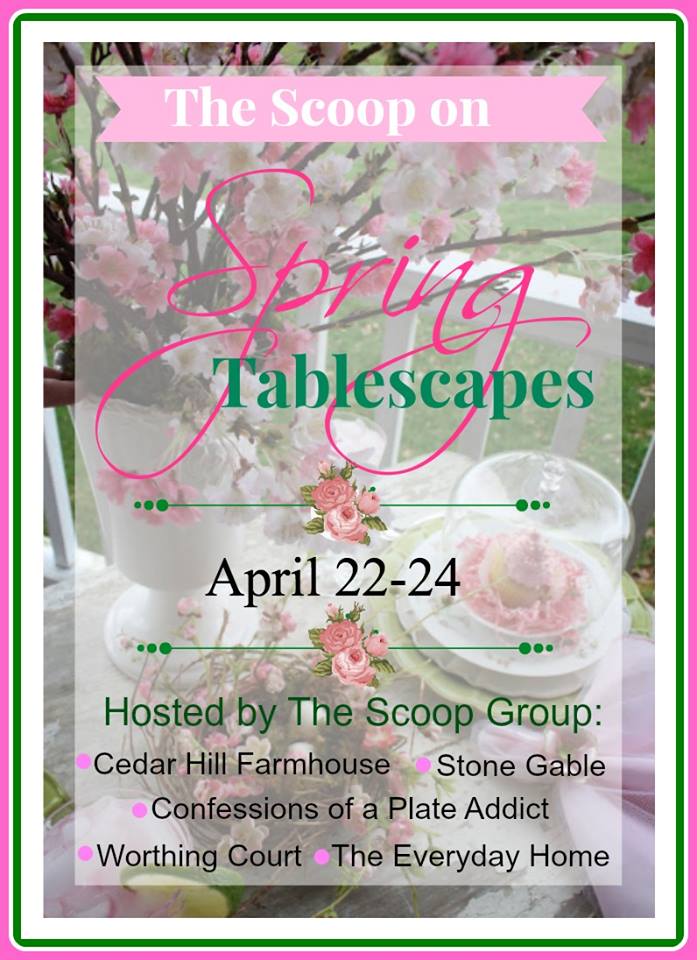 Tuesday, April 22



Wednesday, April 23



Thursday, April 24