I am featuring the living room/kitchen at my farm. I showed the living room recently with the daybed in here instead of a sofa. The daybed works better for us, since we don't have a guest room, so this is often used as a bed. Actually if you have enough pillows on it, the daybed is as comfortable as a sofa.
Here we are standing in the kitchen looking toward the living room area. The front door is to the left. The hallway you see leads to the girls' room and the back porch is to the right. The bread board and dough bowl are vintage.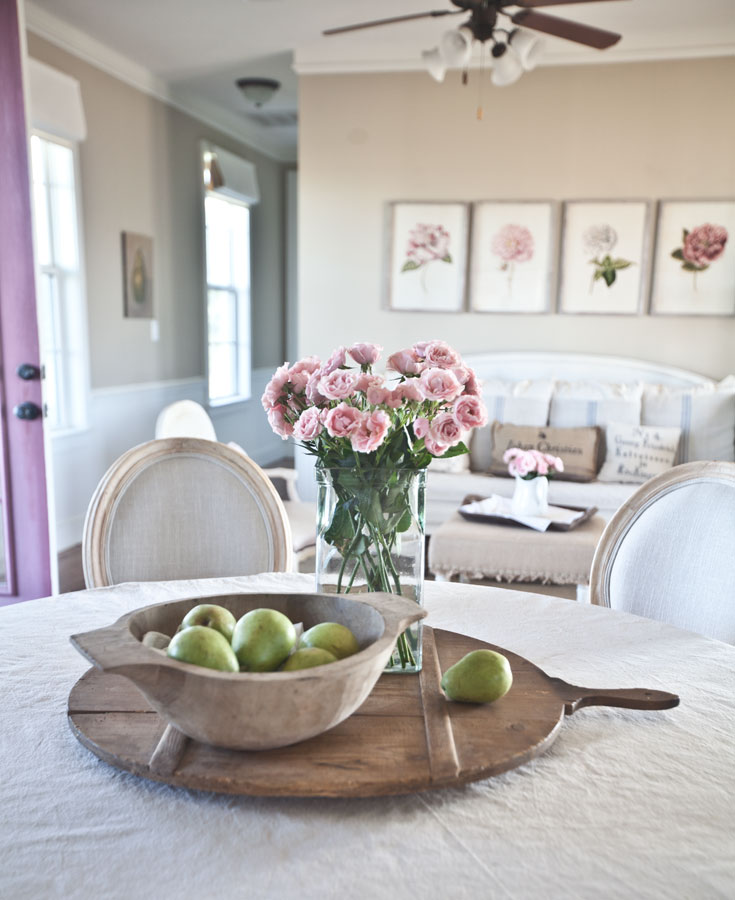 Here we are looking at the daybed. You can see the door to the back porch on the right. I have 3 layers of pillows on the daybed so you can sit and still keep your feet on the floor. I removed the pink pillows and put neutral ones on the daybed as my husband requested.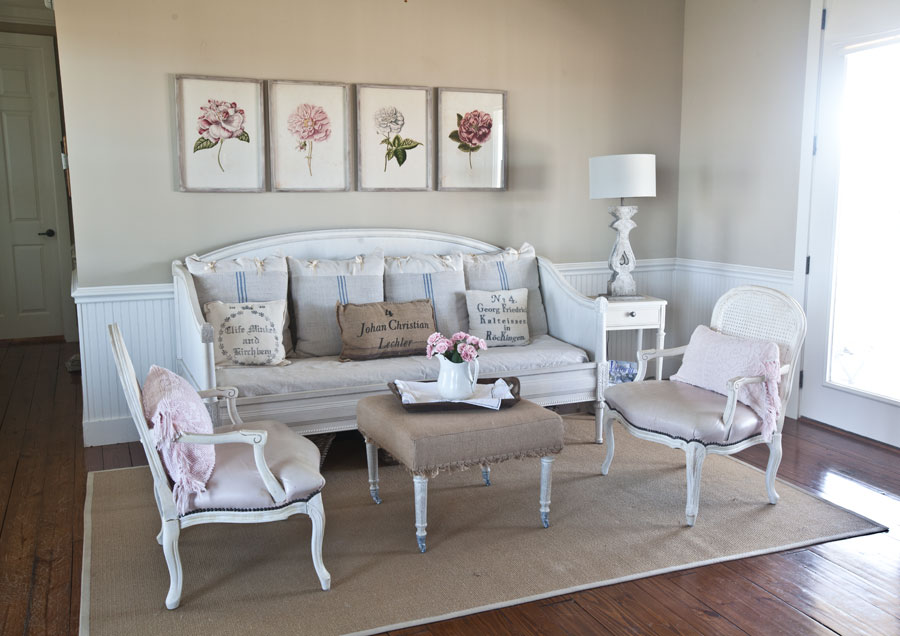 If you look at the back door, to the right is the kitchen. This little table is one I bought for the mountains, but it just worked in here. I love marble topped tables. The table is vintage, along with the crock, the vase/urn and the bread board.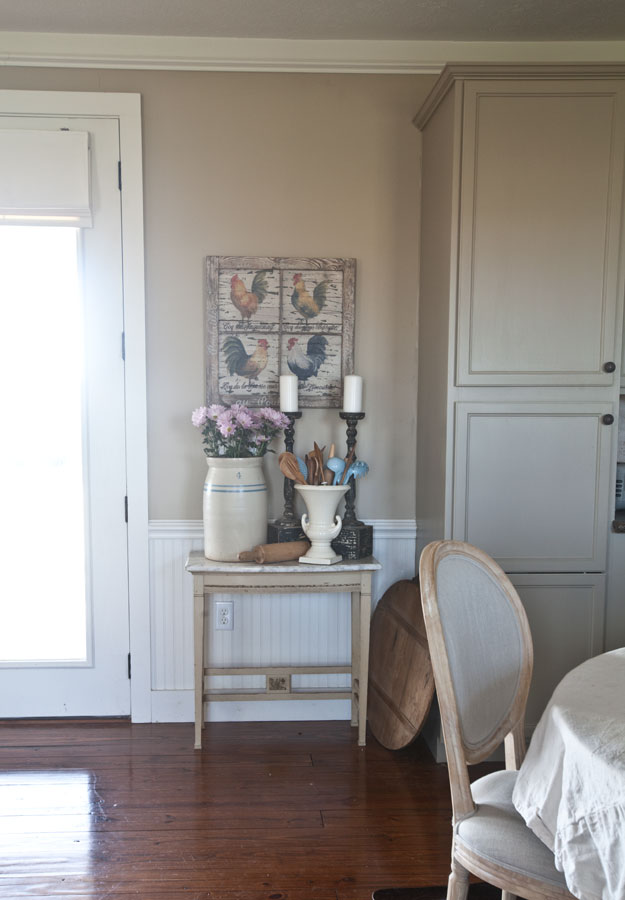 Looking the other direction you can see part of the kitchen with the antique mirror on the wall. The doorway leads into the master bedroom. I love how the light streams in this house. Because the house is so small, all of the rooms have windows on two sides of the house. That really means a lot of light comes in. The cabinets were painted SW Prairie Grass, and the walls are SW Windsor Greige.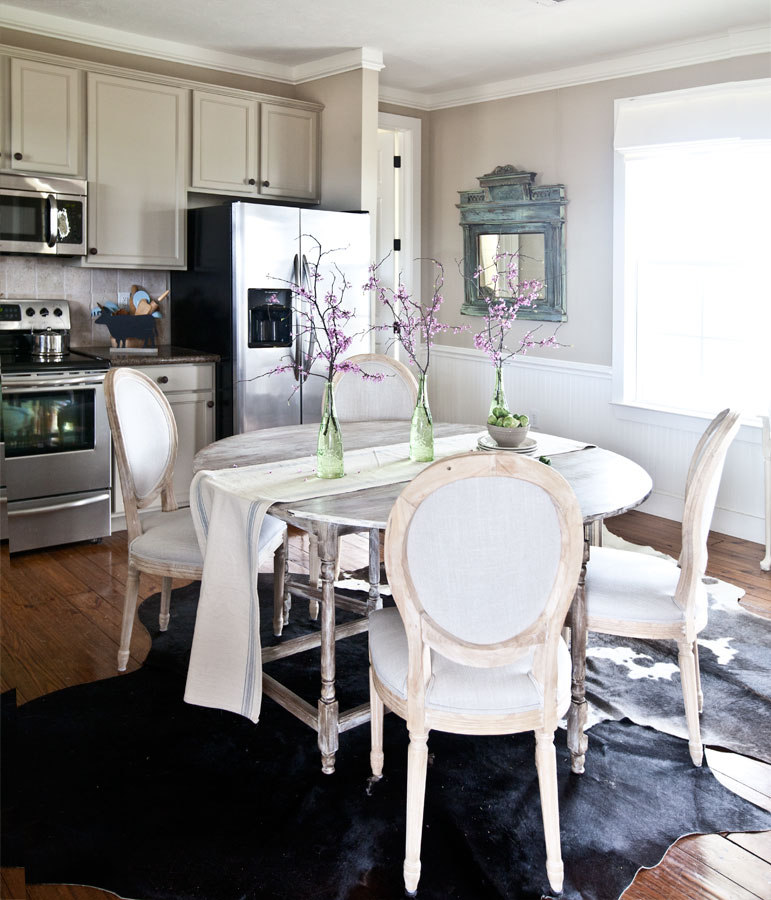 I keep vintage ironstone in this little pine shelf in the kitchen.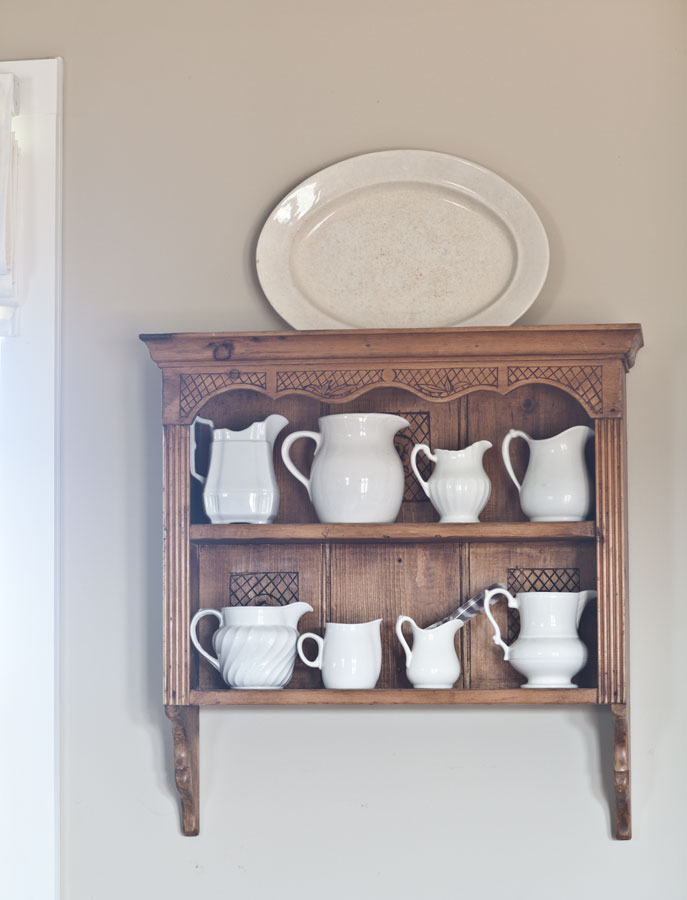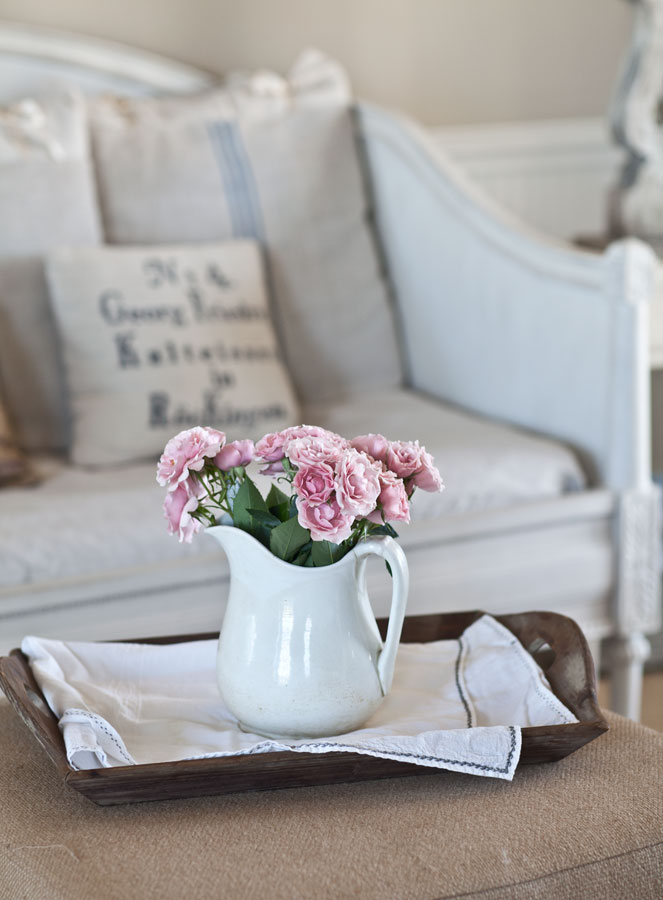 Here's another mirror, but this one is not vintage.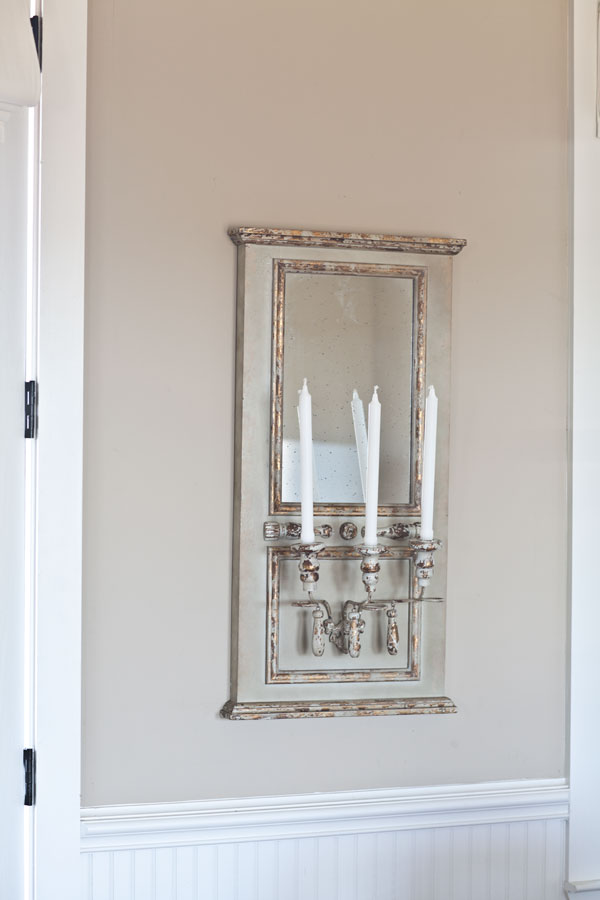 I love this awesome lamp I found at Round Top. It's made form an old porch post.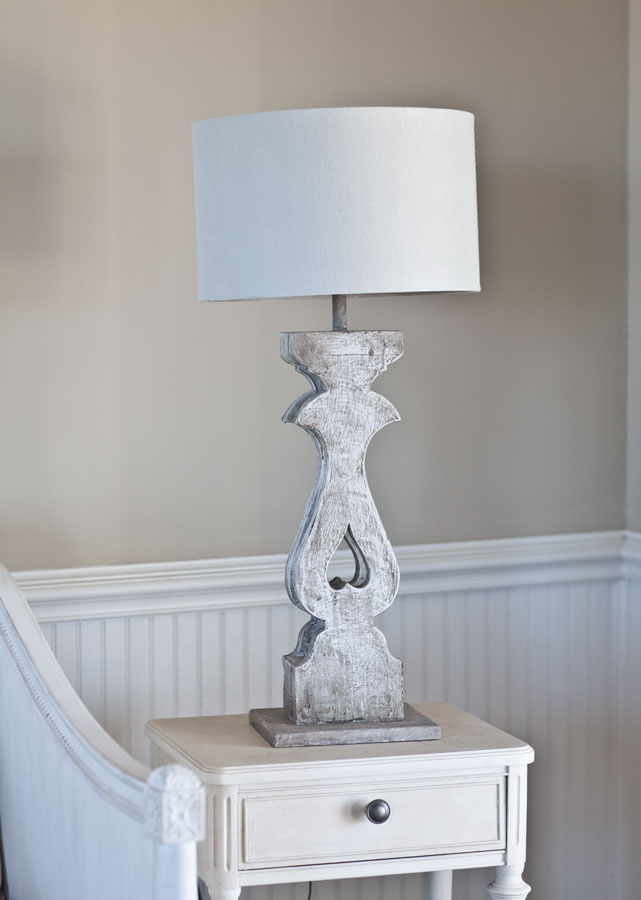 Here's a close up of the crock. I love the '4'