I admit I kinda have a little 'thing' for dishes. Okay it's more like a full-blown obsession. I love using Spode dishes for decorating and I love to use them as many places as I can. I also use other dishes, but Spode was my first love. Spode dishes have always spoken to me.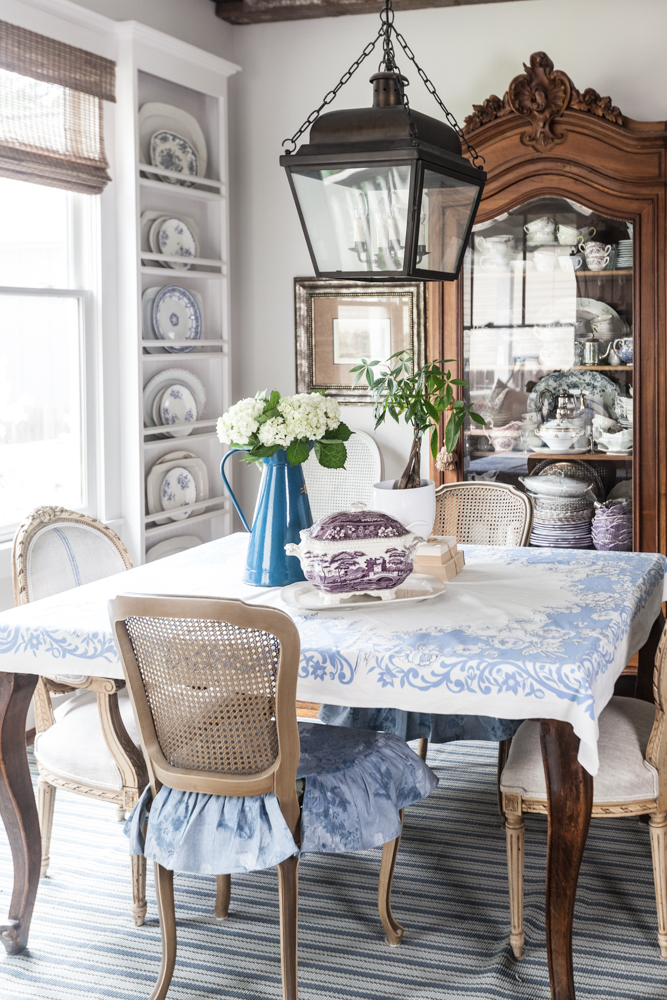 The purple transferware tureen is a Spode piece.
The Spode company was founded by Josiah Spode who was born in 1733. He founded his company in 1776 at the same time the USA had it's new beginning. Guess who his neighbor was? Josiah Wedgewood! What a talent pool!  He focused his attention on a new type of porcelain called Stoke China. This Stoke China later became known as Bone China. When he died in 1797, his son, Josiah II took over the business and partnered with William Copeland. Spode is one of the most respected names in the China (dish) industry.
Amazingly, many of those patterns from over 100 years ago are still in production. A lot of the blue and white dishes are still made. I love the pattern shown below. I just have one of these, but I think it's beautiful. It's actually about 20 years old. I used to have this plate on the wall.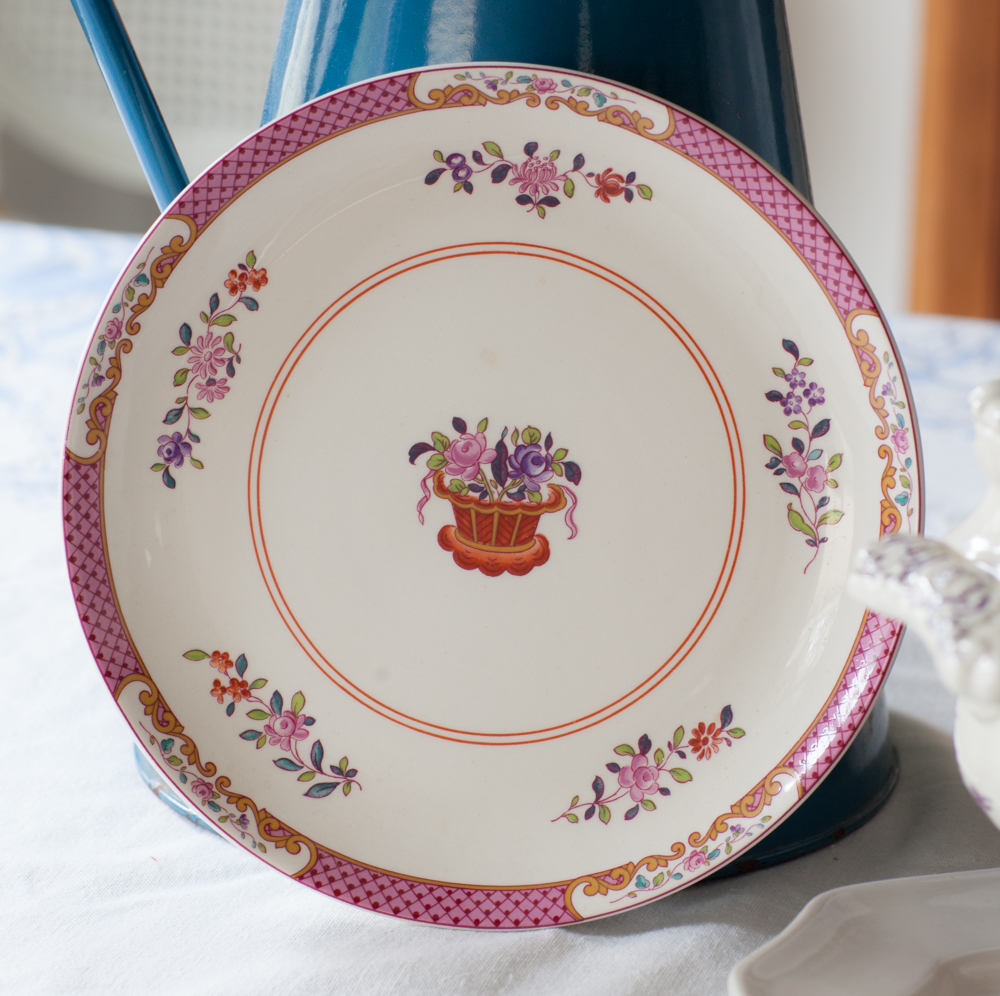 The Rosebud chintz below is also a favorite of mine. I had so many dishes that I decided to sell this set several years ago.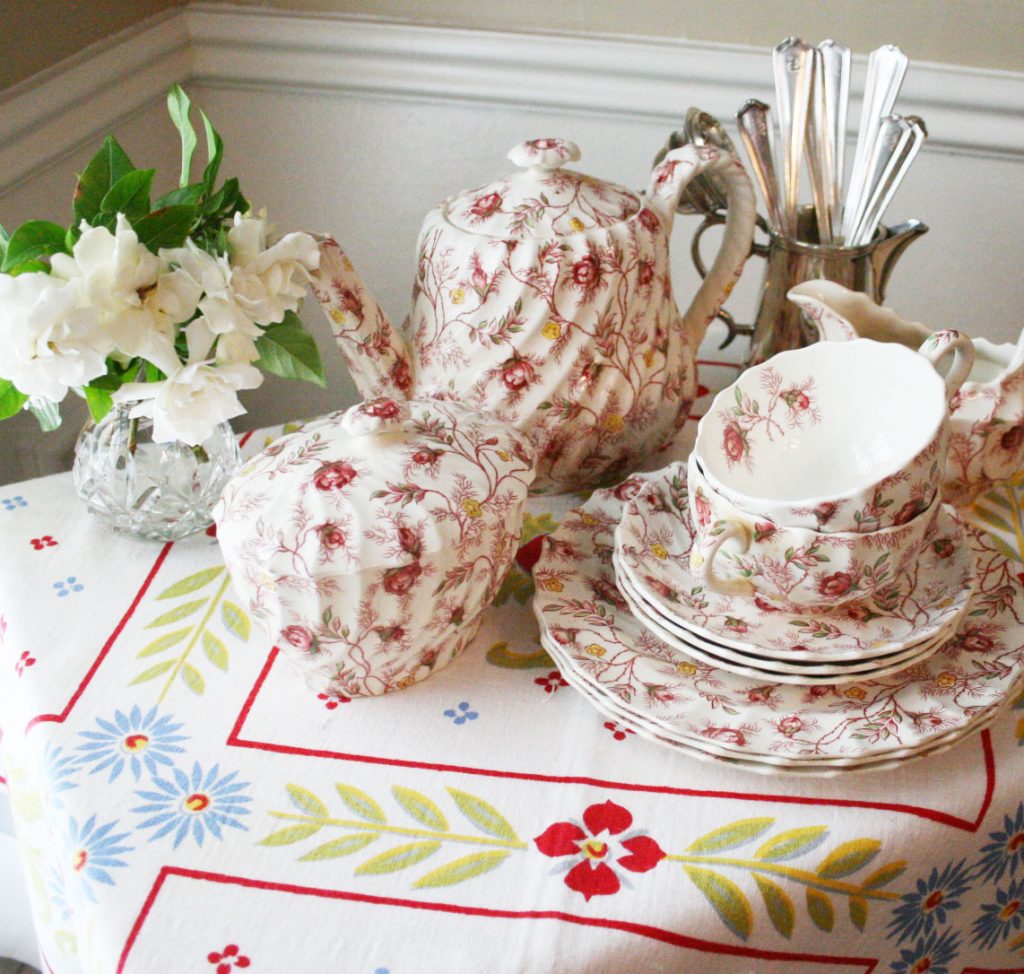 So my new favorite piece is this Spode tureen. I believe it's part of the Italian collection. I'm not sure how old the piece is, but it doesn't matter to me. I love it.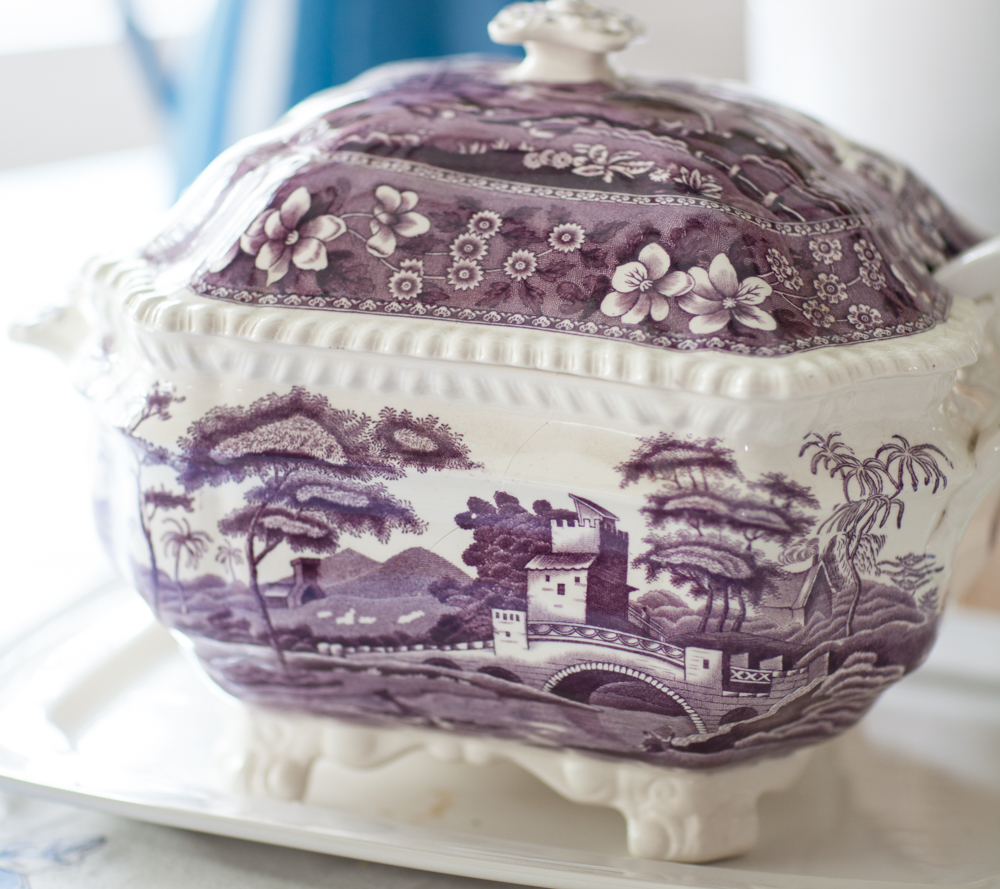 The ladle is missing, but I have several stray ladles sitting around, so I grabbed one of those.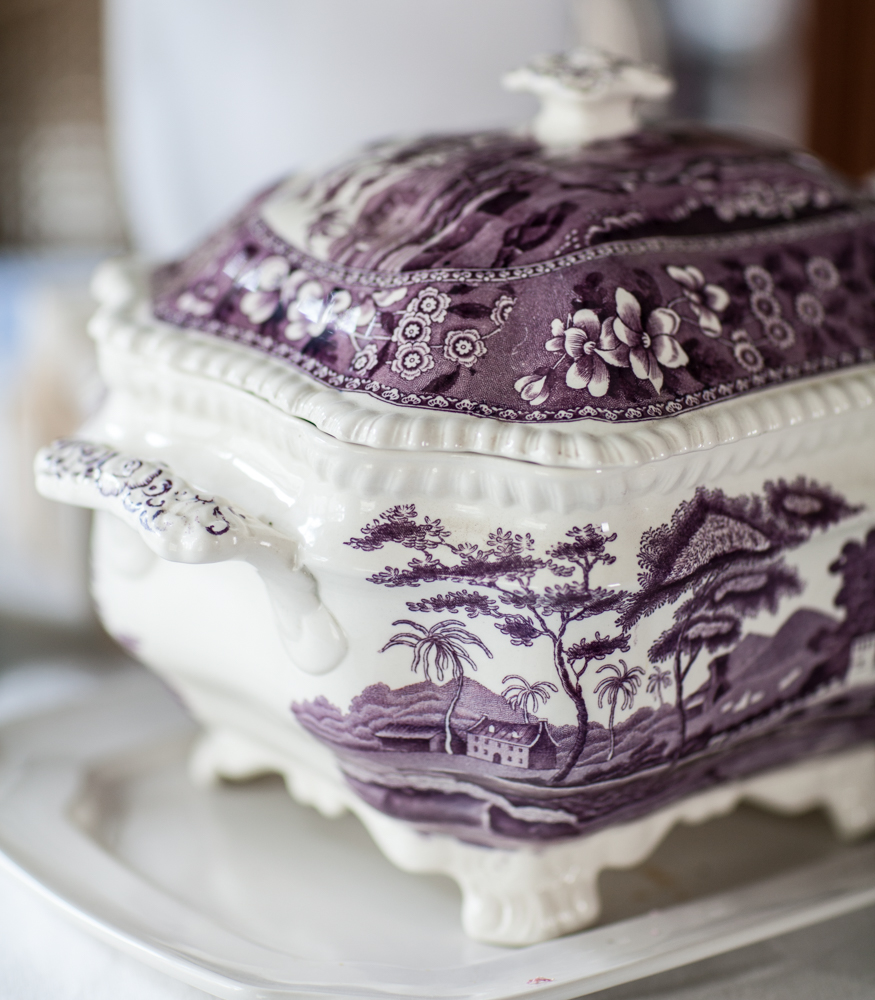 Here are some of my vintage dishes in the breakfast room.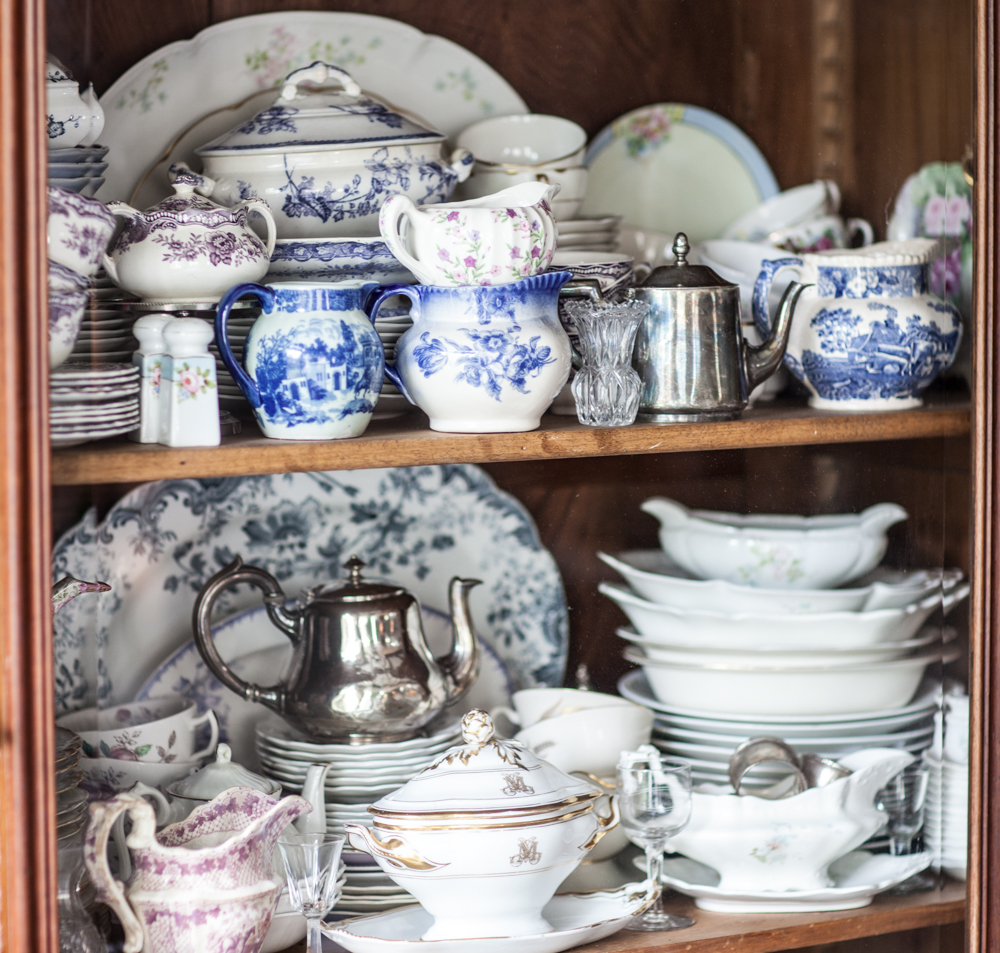 I thought you share my love of Spode dishes.