It's here! It's finally here. Soft Surroundings now has a new exciting adventure and they've invited me along for the ride.

The decor cooperative is a collaboration with myself and 2 other designers. I curated a collection that I'm revealing today. Here's the banner for the collection.

So today I am revealing the beautiful things I selected for my collection.
Disclosure: If you make a purchase with Soft Surrounding, I may be compensated.
It was very difficult to select just a few products for my collection. I was looking for things that had an old world feel, but would still feel fresh and new. I was also looking for pieces I felt would be very versatile and practical.
This collection is all sold out.
I talk about large bottles all of the time, and I love these blue bottles I found at Soft Surroundings. These Saint Lucia bottles are so pretty. They remind me of antique demijohn bottles. The blue color is nice and soft. They are a nice large scale which works better than small bottles. The larger size looks elegant and spot on from a designer standpoint.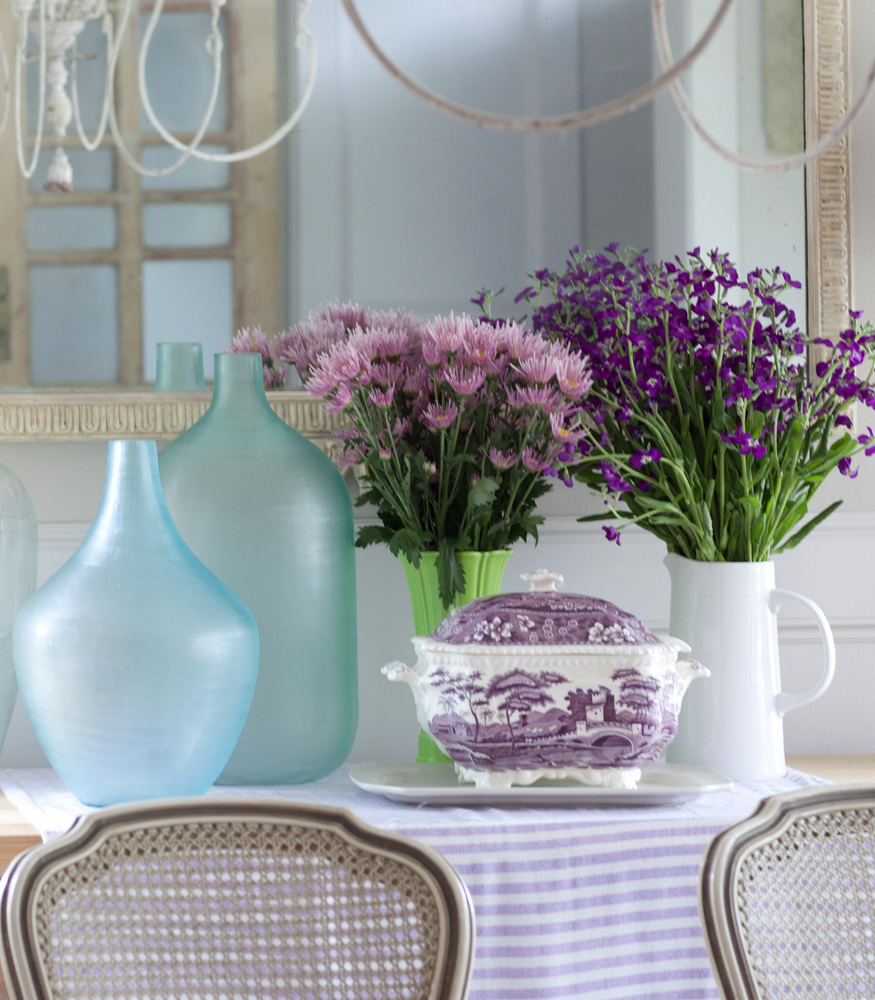 On the decorating tips and tricks podcast we discuss trays all the time. I love a bit of gold too so here are a set of three Cadiz trays you can use all over your home. Use the trays to hold dishes, or books in your study, jewelry in your powder room, or lotions in dressing area. They could even be used to hold your hand towels or just about anything.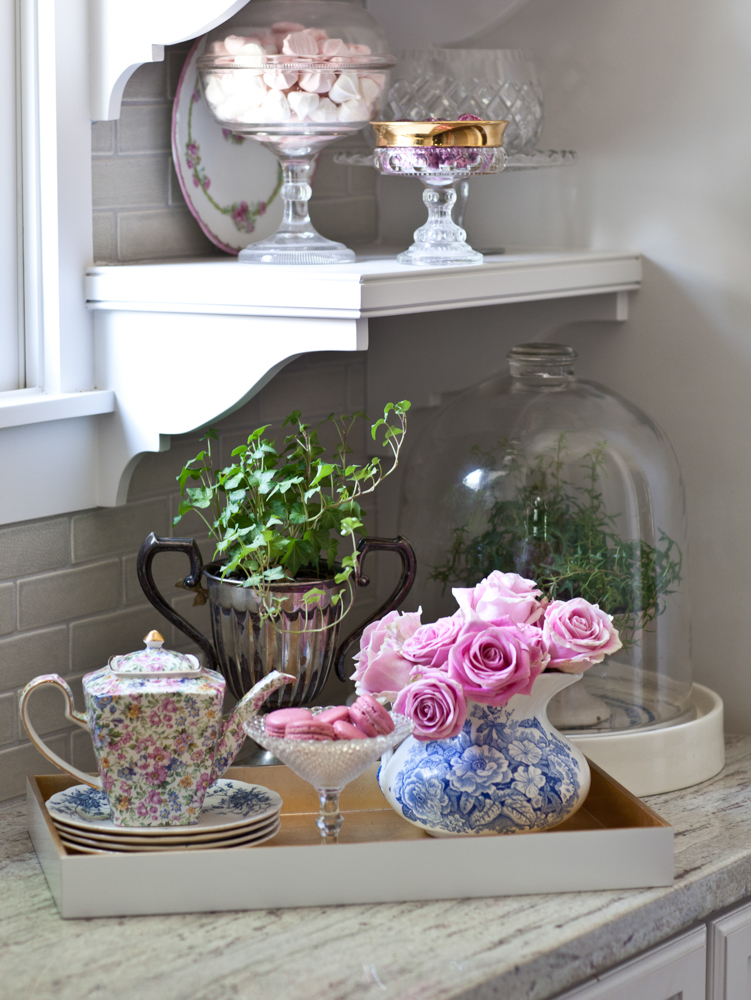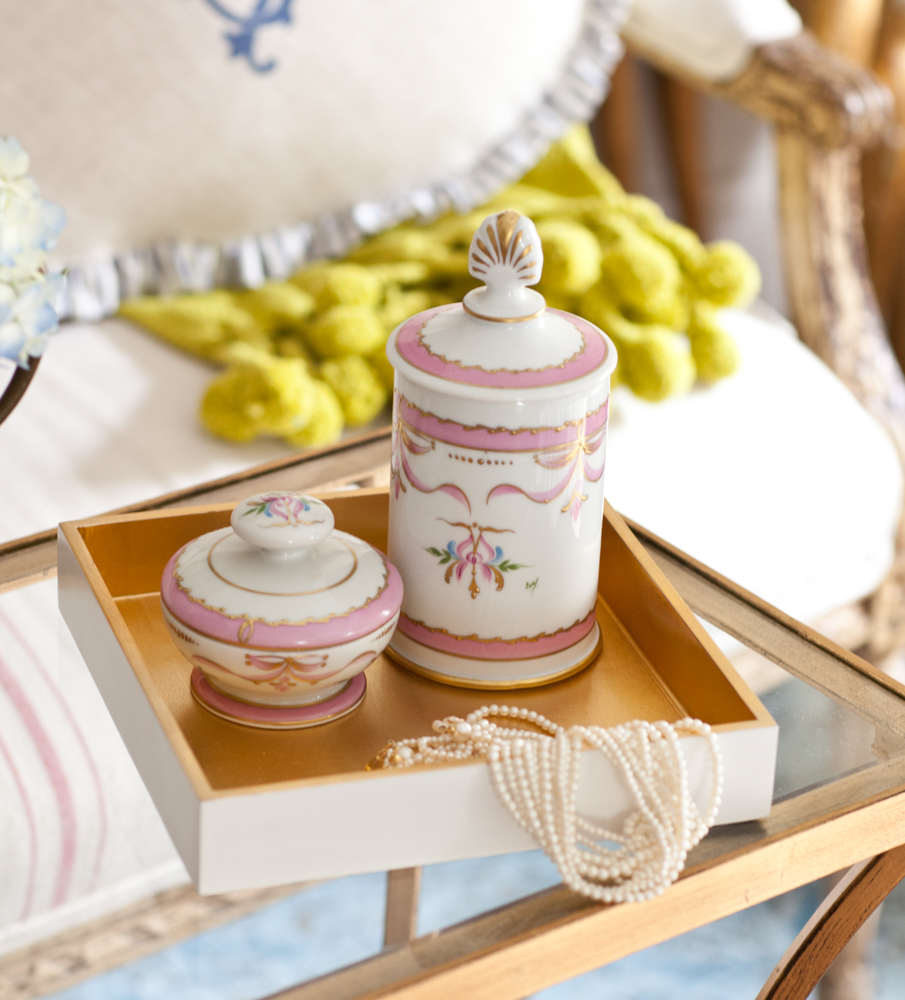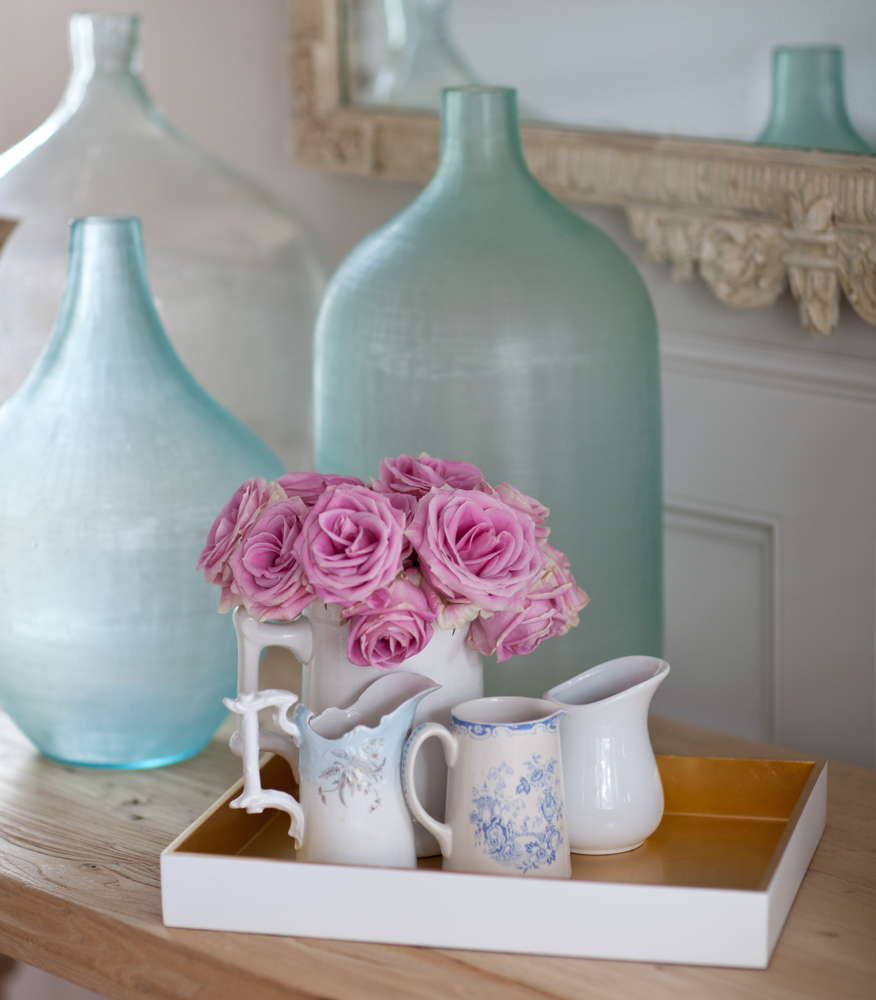 I adore botanical prints, so I had to include some of those too. These are big and bold. They really added some cheery feels to my breakfast room.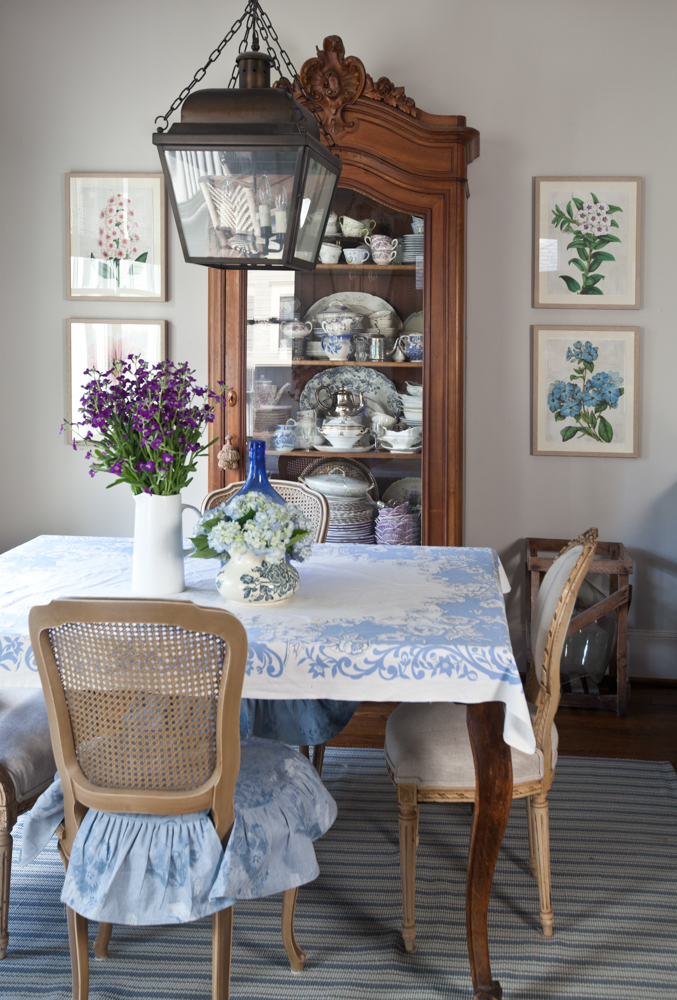 The prints work well in a public space, a bedroom or a powder room. They are generously sized, so you won't need anything else on the wall.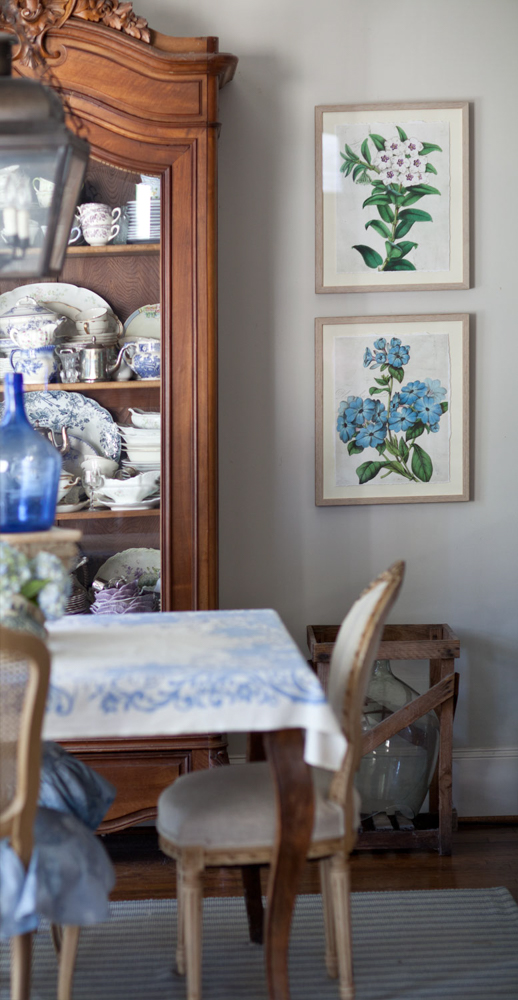 I love the idea of using mirrors to mimic windows and the Emil arched mirror, gives the illusion of added windows in your home.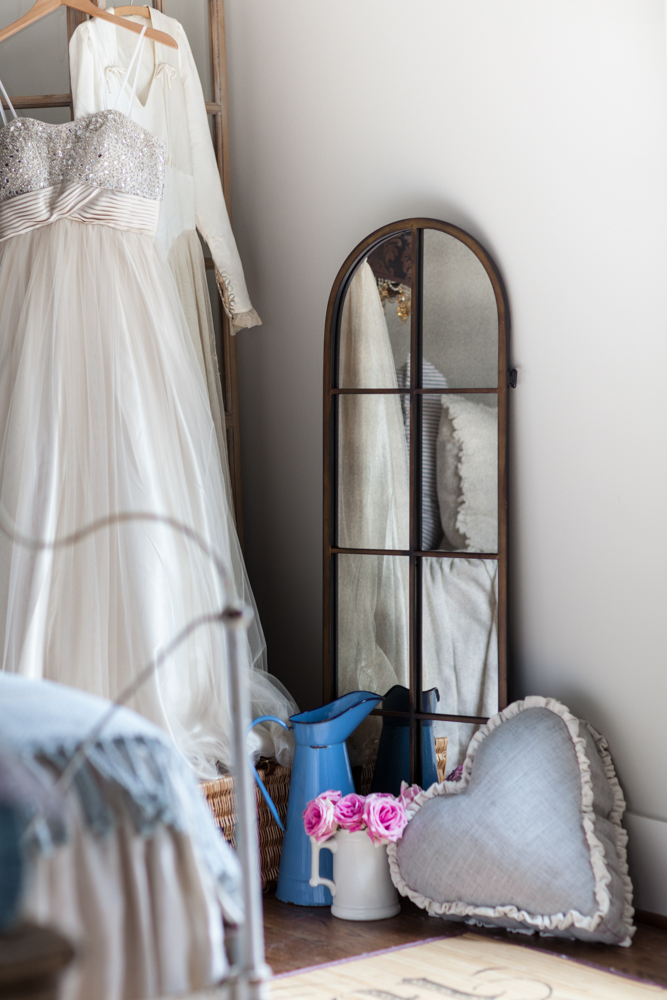 I also wanted to include some very functional and versatile furniture. The Juliana chest below is so perfect for a bedroom, or even in a living room, You can use them for nightstands too. They are not very deep so they would be easy to tuck in just about anywhere.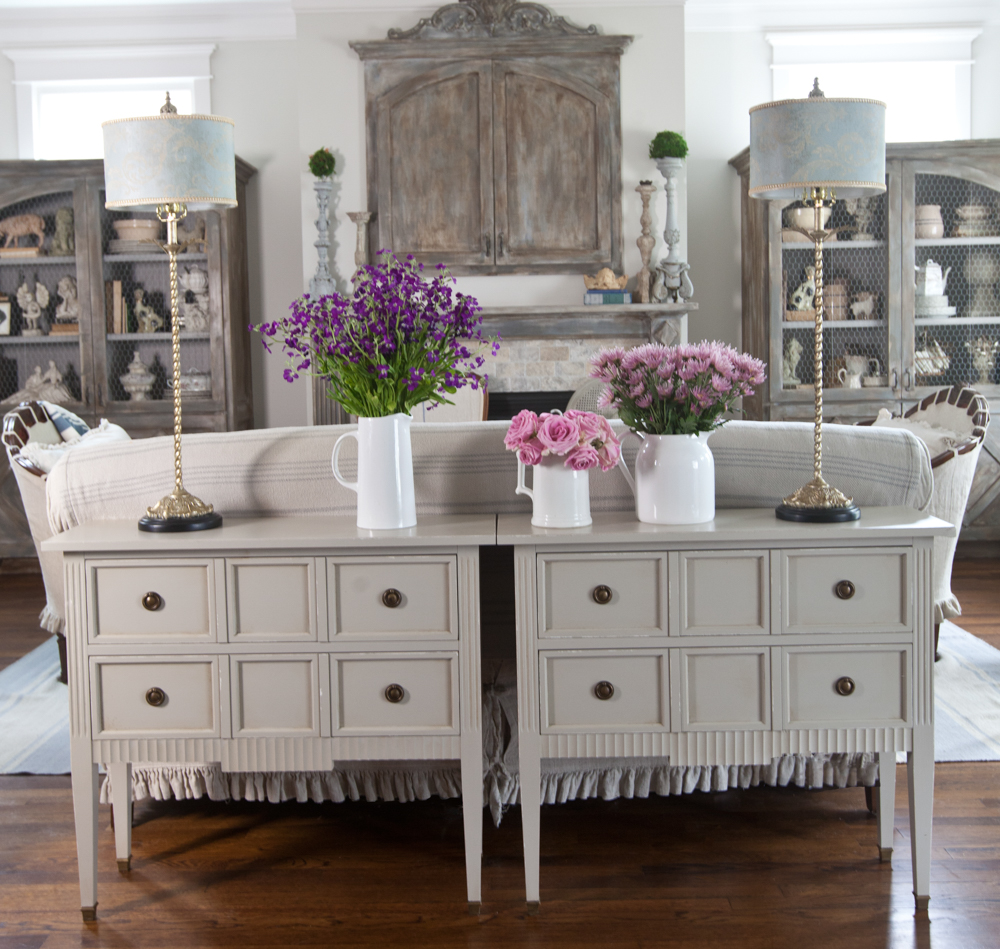 Another piece of important furniture is a little side table. This one I am using as a coffee table in front of my settee, but it would work so well beside a chair, as a bedside table, or even by your tub to hold towels. It's light and airy so it won't weigh your room down visually.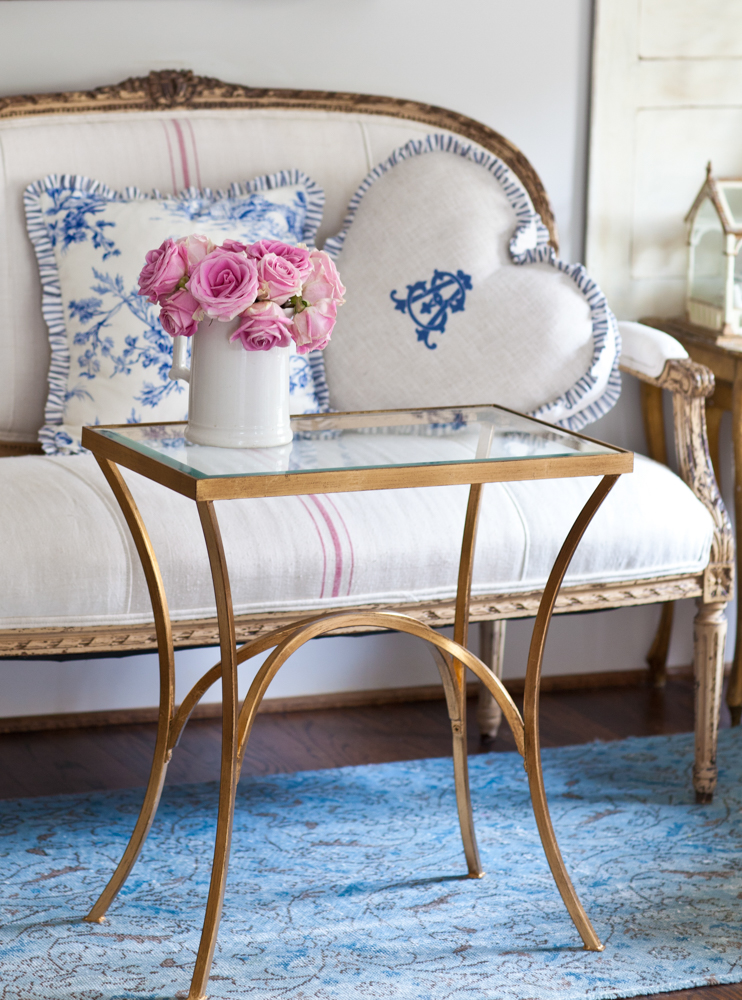 I think the right lamp adds so much to a room. I admit I'm a lamp connoisseur, but but that's because I understand how much a difference the right lamp can make in a room. The candlestick buffet lamp is one of my favorites!!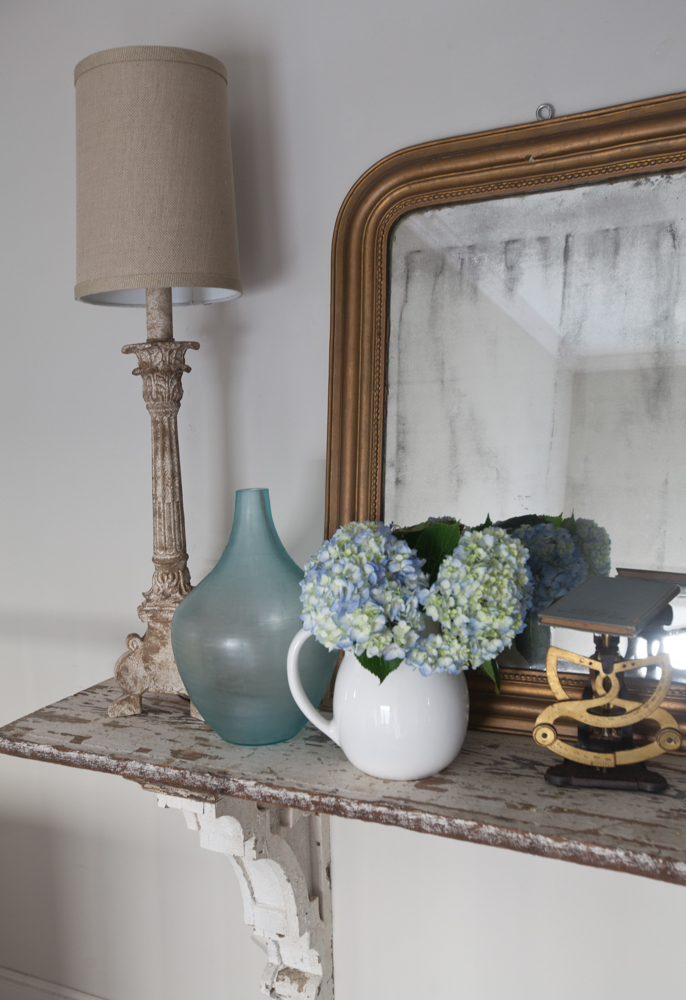 My other favorite lamp is the Dominique buffet lamp.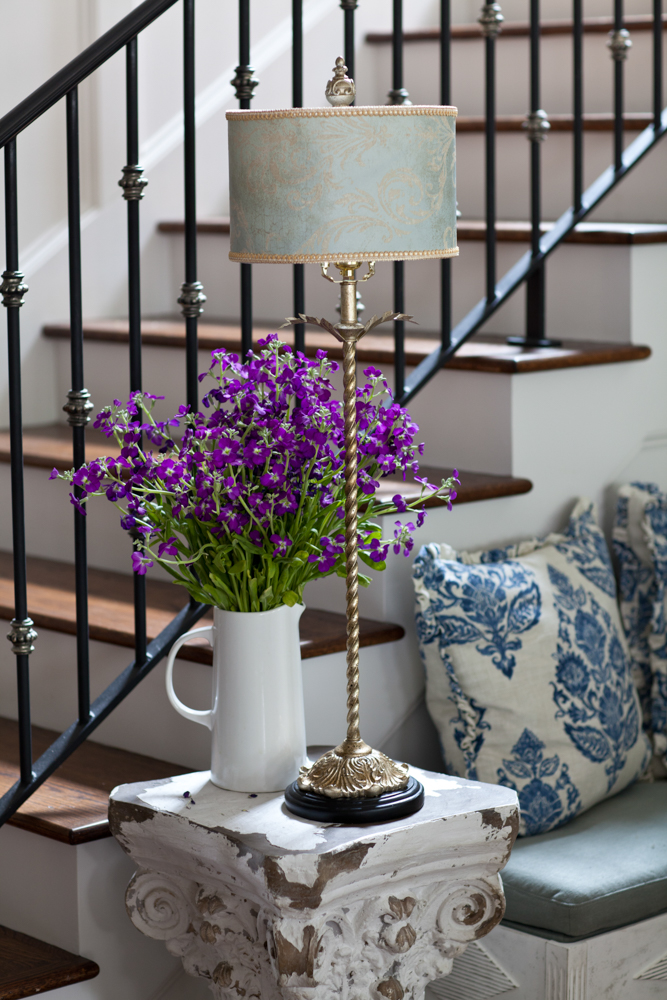 Thank you to everyone for all of your support as we launch this collection. It's meant the world to me. It's truly a dream come true to have a collection with such a fabulous brand.