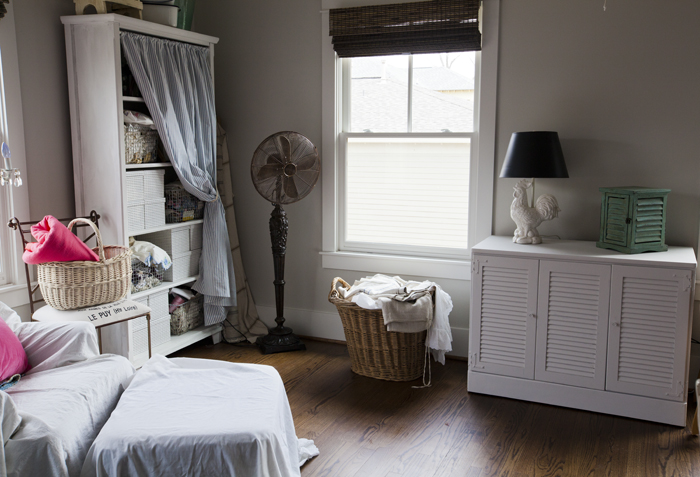 This is where the magic happens.  I have had this sewing cabinet since we got married.  A friend of the family showed me about 5 items in her home and let me chose which one I wanted. I chose this Ethan Allen sewing cabinet.  It's got room for my sewing machine when it isn't in use, and lots of drawers for sewing notions, while the door holds spools of thread.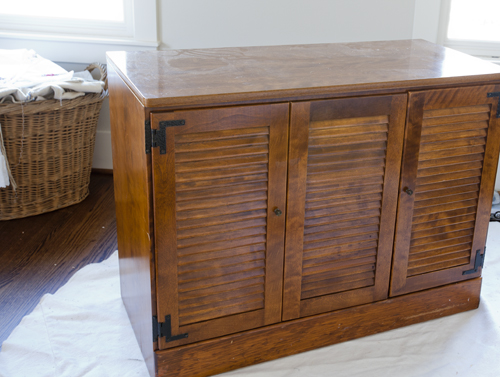 I always wanted to paint the cabinet but never got to it, until now. I wanted the guest quarters to have a cottage feel, and the stain on this piece wasn't working for me.  I painted the cabinet using homemade chalk(y) paint.   You can find recipe below.
I haven't waxed it yet, but I hopefully by the time you read this it will be done.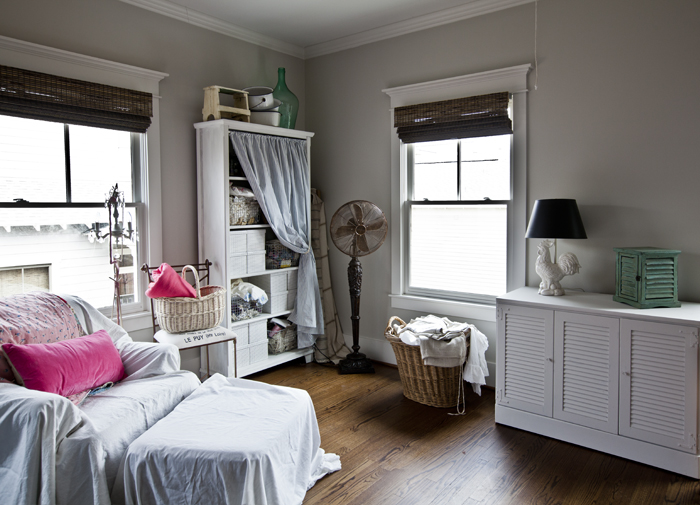 The whole concept of having a sewing room, a sewing cabinet, and a sewing machine seems so old fashioned and strange these days. I don't know many people who sew.  Most of my friends don't.
I use my sewing machine A LOT. I made… lots of bedding, many, many slipcovers, curtains, shower curtains, cushions, and pillows.
You can check out my sewing projects below.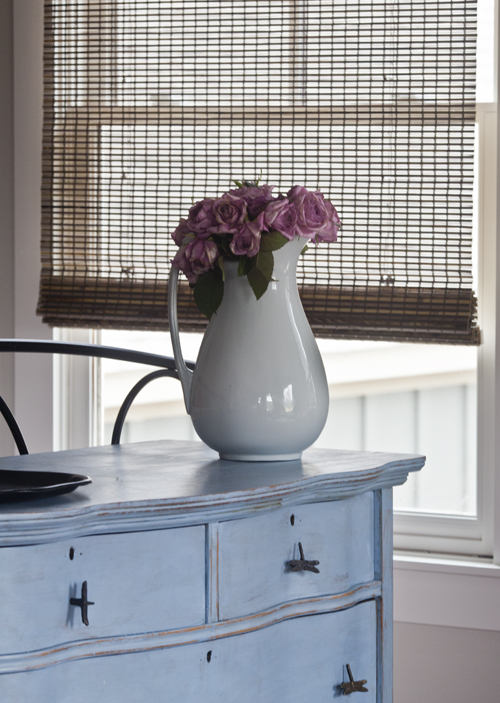 The blinds in here were provided by my friends at BLINDS.COM. They have a great selection of window blinds, shades, and so much more.  Want to know which blinds I used? You can find that information in my post here.