It's Summertime, so it's a great time to be outdoors. I'm joining a few blogging friends today to share some ideas for making your outdoor space cozy.
I started with the table on my front porch. I've had this table for awhile, but I don't think I've shown it before. I bought it for my Round Top booth and 'sadly' it did not sell. Well 'more for me' is my attitude.
Actually it's not just the table that was kept. (I did try to sell the table for the record, in case my husband is reading this.)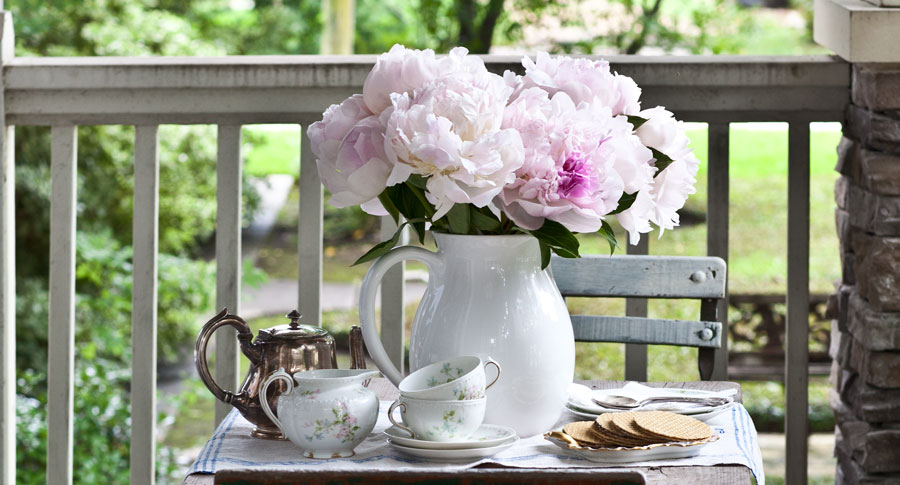 This dishes were also bought for the booth. They are very delicate Haviland Limoges dishes. How exactly was I supposed to part with them? I mean look at how pretty they are, very old and made in France. No, it would be too cruel to make me part with them.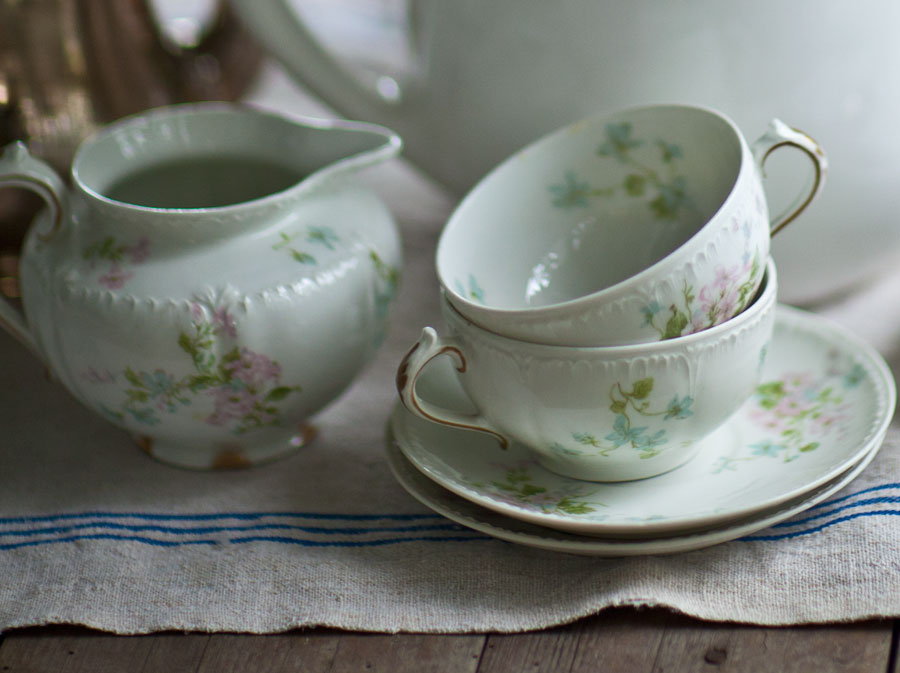 This tablecloth is not in my shop since it has a significant flaw, but I have something similar HERE.
There is something special about meals outdoors, and I love, love meals on my porch, whether it's in the city or the country. Here I am in the city. The neighbors are inches away on either side, but I don't mind. This is a great place to enjoy a cuppa and do some people watching.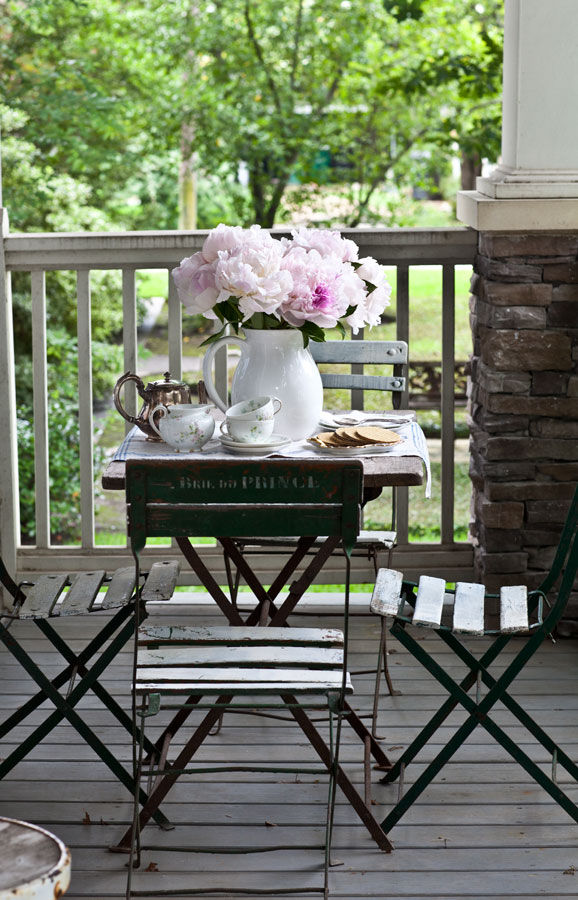 I used my Christofle teapot I found in Paris. I love using my pretty dishes outdoors.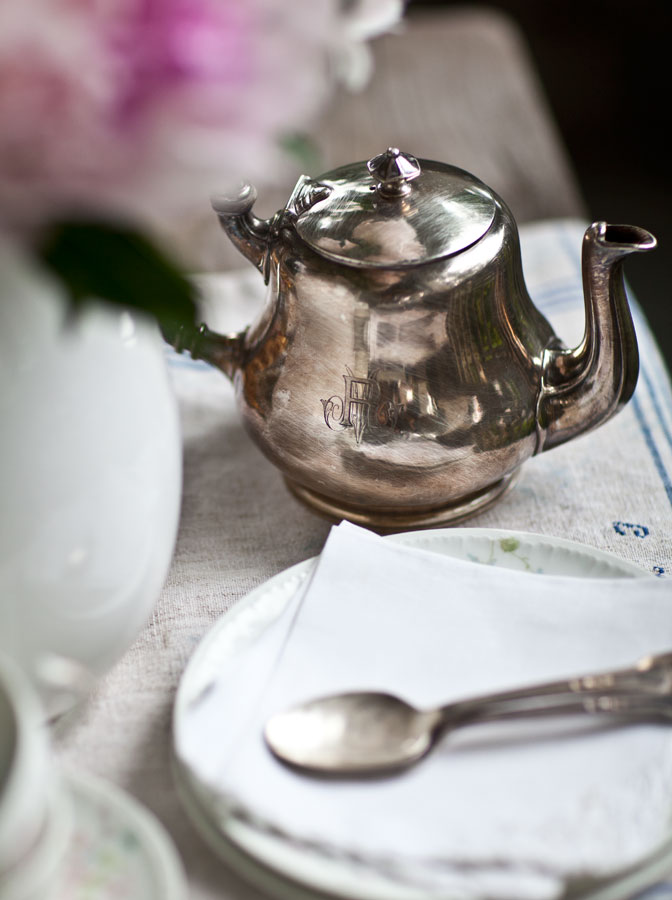 On the other side of the front porch I have a small area with a few chairs. There's not much space here so that's why the chairs are small. There's no table, so I used a tray on top of a foot stool.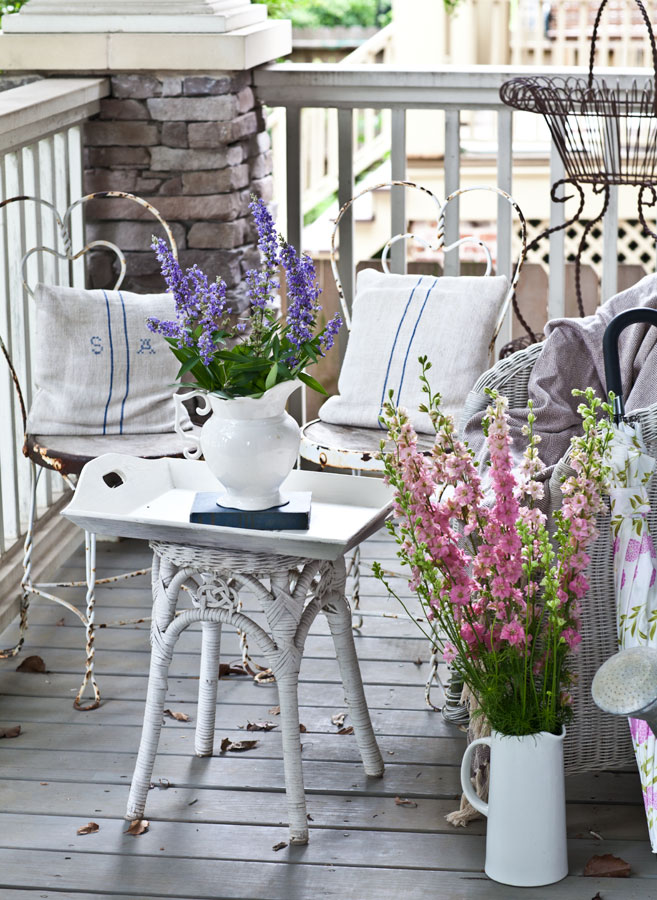 The tray is stenciled. If you want to see how I did it, CLICK HERE. To make the space more comfortable and cozy, I brought out some pillows, throws and some flowers. You can really see in this shot how close the house is next door.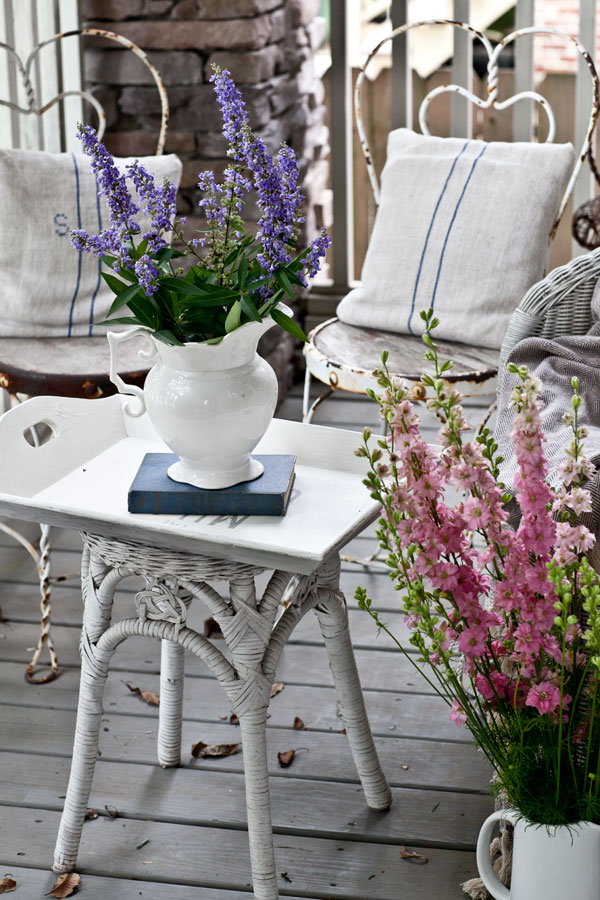 People ask if I leave all of the pillows and cushions out all of the time, and the answer is no. If I did, they would get dirty really fast.