I've shown so many Christmas tables on my blog over the years, and yet I almost never show a table with my Spode Christmas dishes. These are the dishes we typically use on Christmas day, so today I'm showing you the Spode Christmas dishes on our table the way it will look on Christmas day.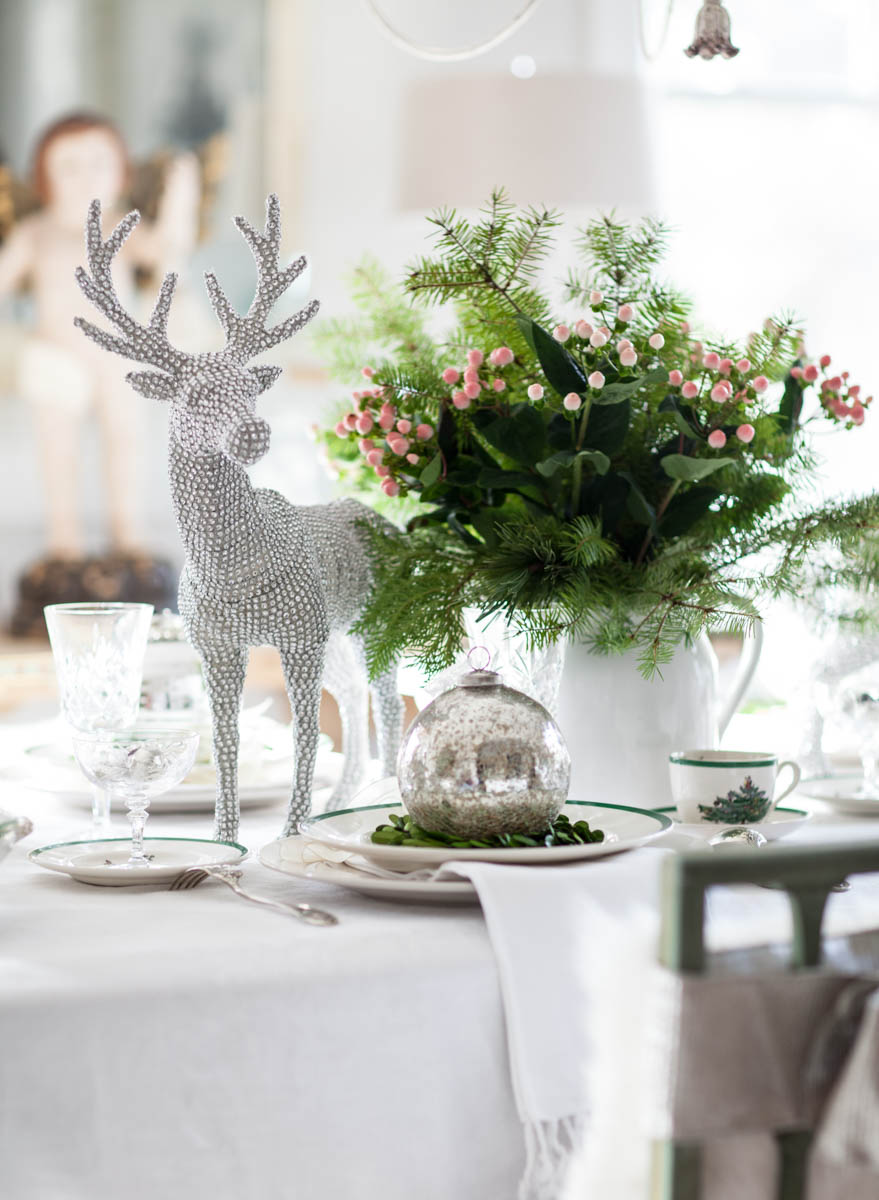 The sparkly silver studded deer add an elegant touch. These are gorgeous reindeer that look so pretty on the table. It isn't Christmas at our house until the Santa teapot comes out.
We recently spoke about how we like to do a lite version of Christmas decorating that doesn't take a lot of time, but gives loads of Christmas cheer. Take a listen for tips on how to get a bigger look for less work.
Here's my Santa teapot ready with a hot cup of tea.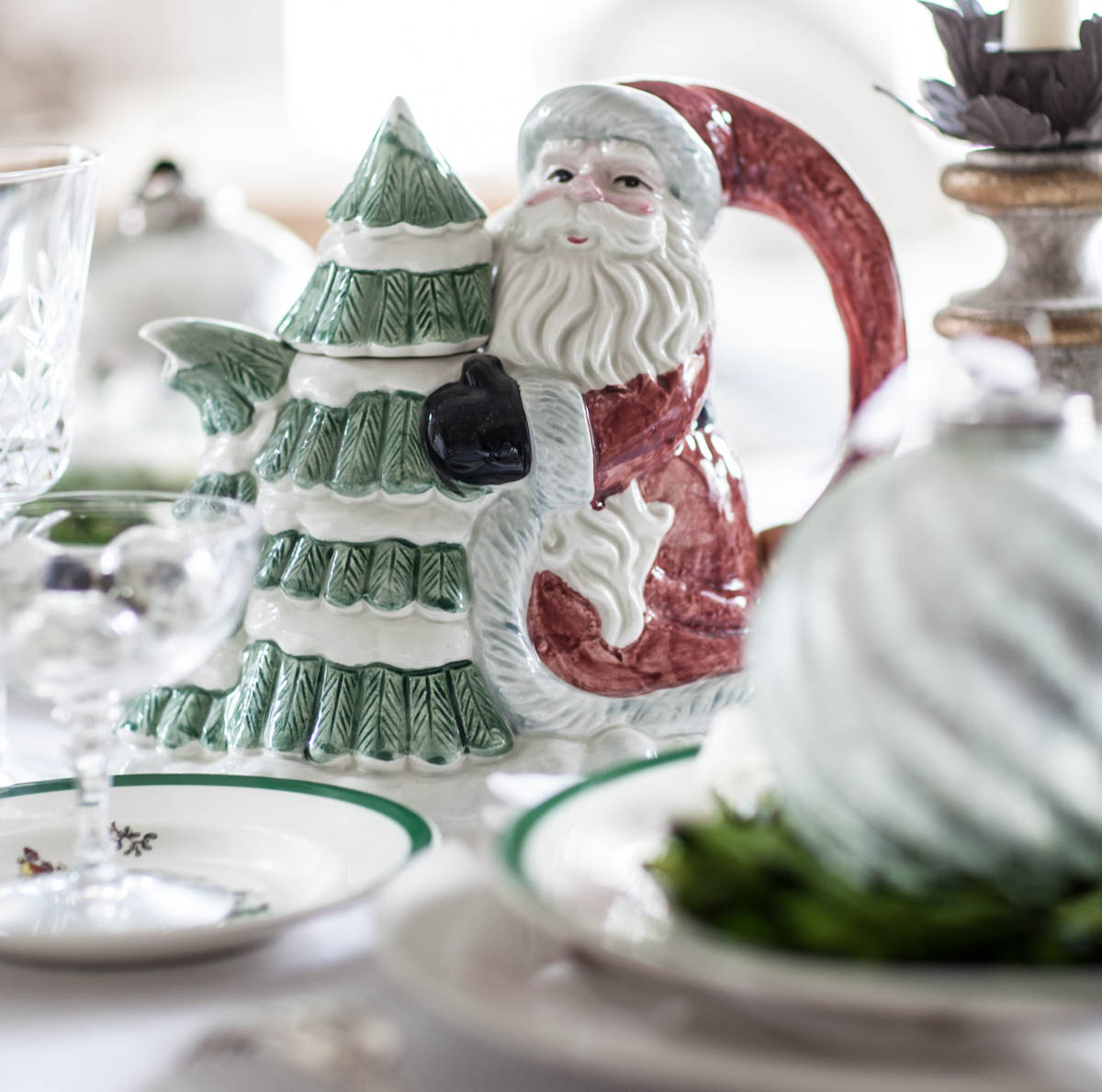 Oversized silver ornaments set on a mini boxwood wreath give height to the place settings.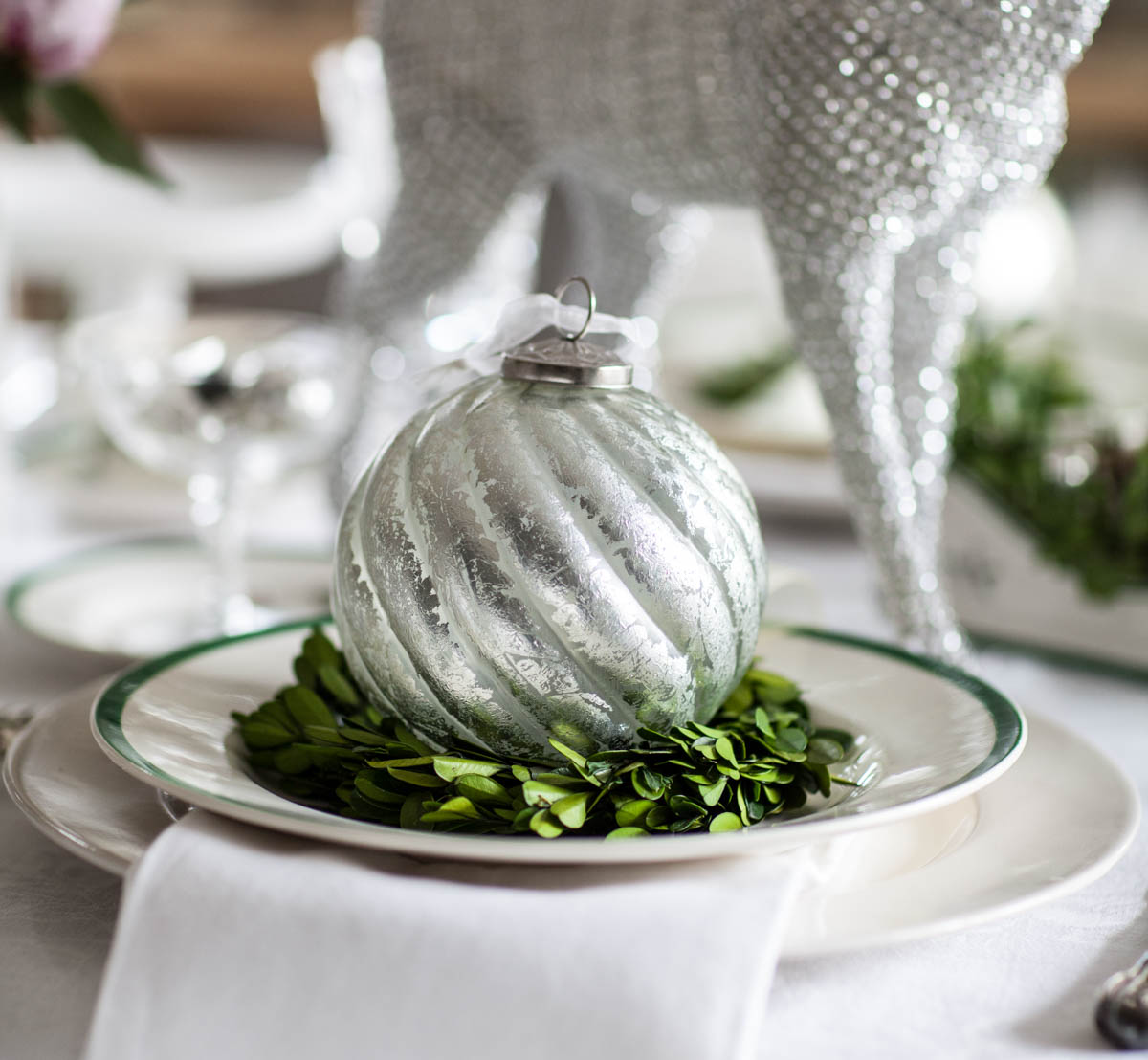 I found a set of these gorgeous antique Bavarian dishes that work work perfectly with my Christmas dishes. It's nice to have dishes that mix and match.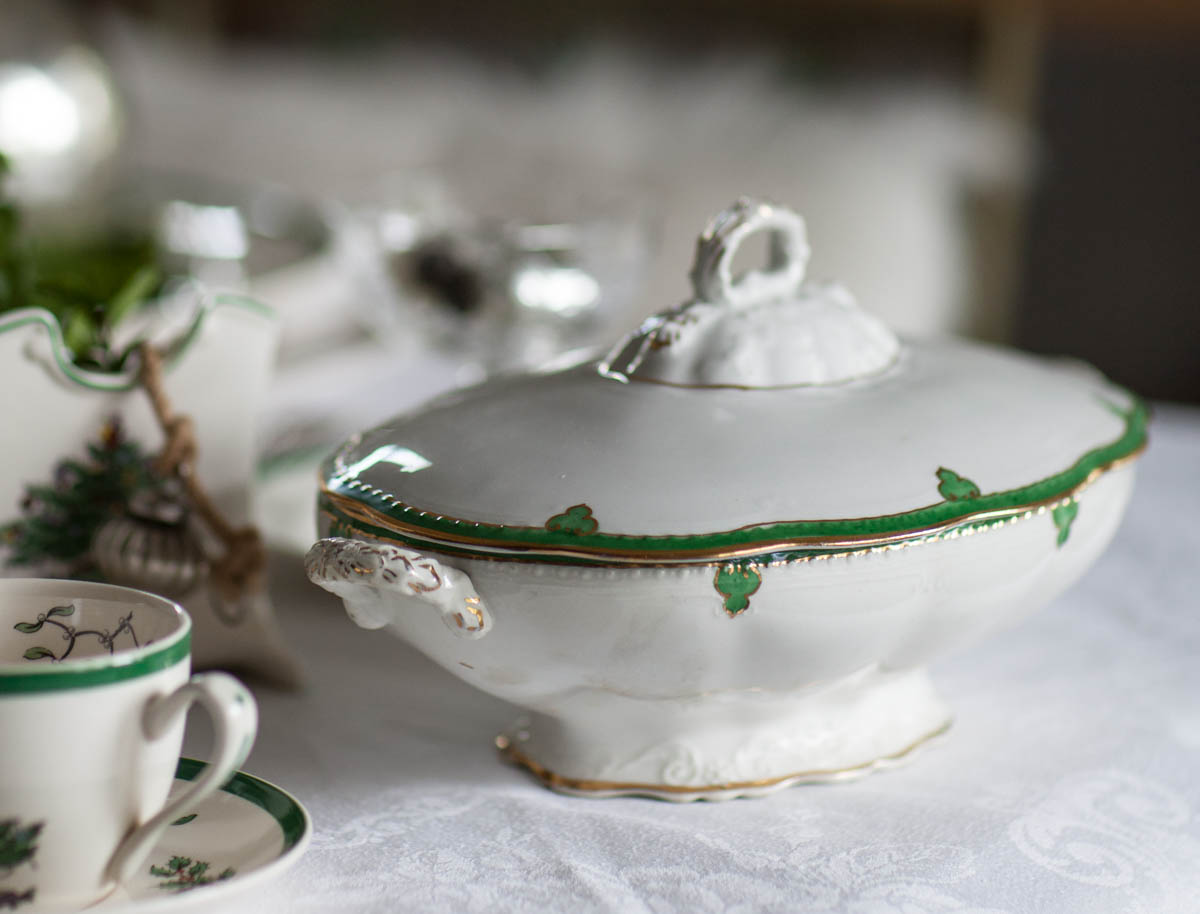 I love the way the cups have a bit of mistletoe to greet you inside the cup, but you can only see the mistletoe if you are a right-handed drinker. Sorry to the lefties, you were left out. Okay that was a bad pun.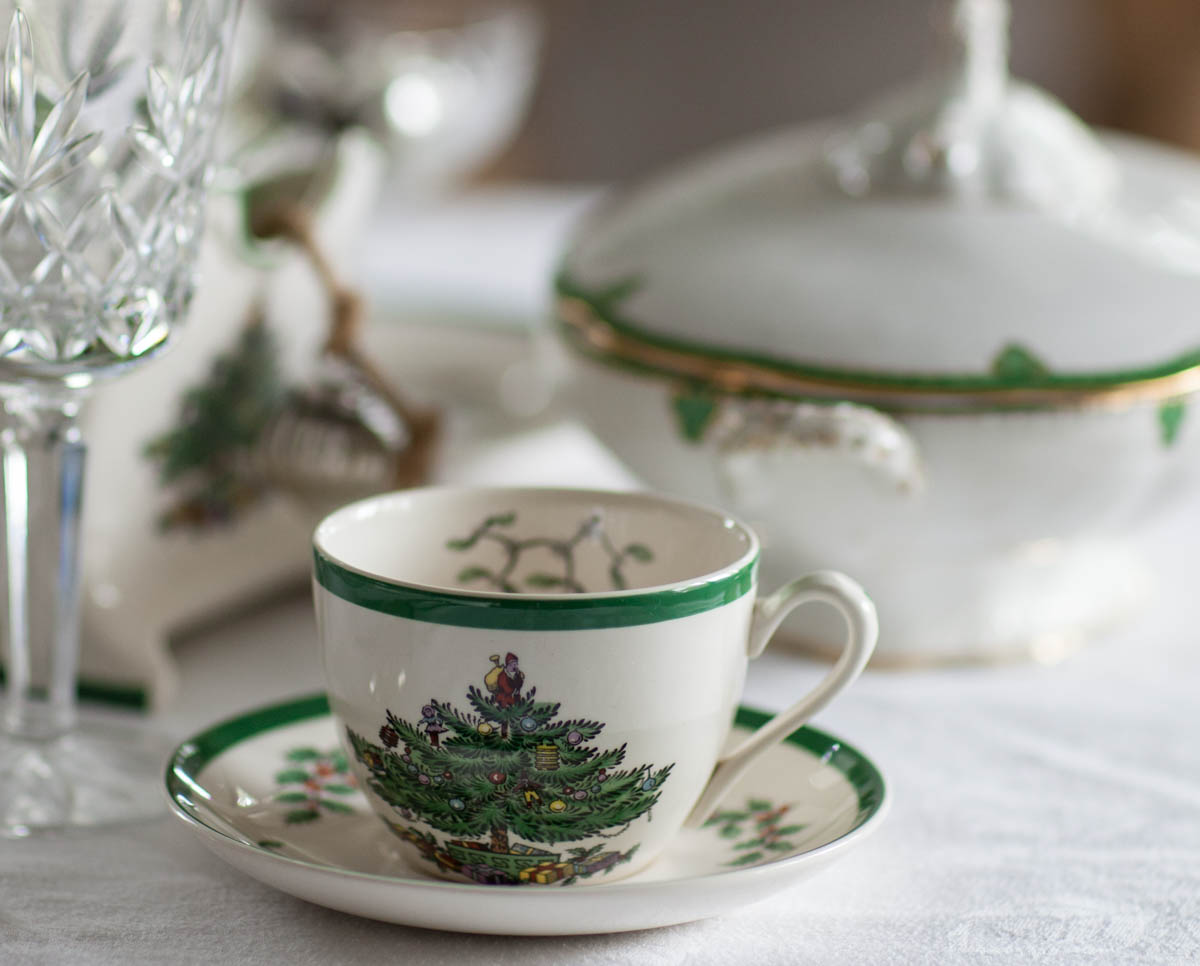 I used white furry pillows for the seats and large bows made from silver ribbon for the seat backs. Don't forget to decorate your chairs. You can hang small wreaths from the back of the seats or use ribbon like I did to make smart bows. The bows were made with rhinestone belt buckles.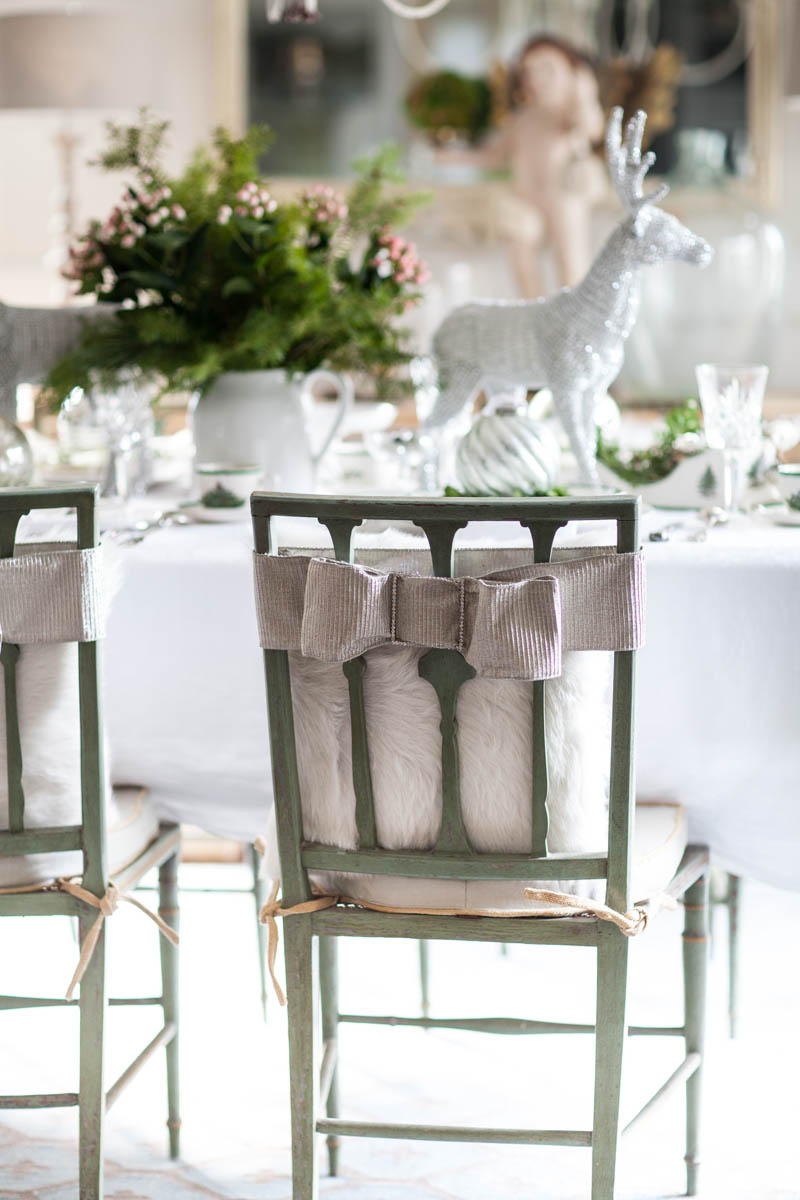 The Spode sleigh is perfect for serving crackers or cookies, but today I've filled it with mercury glass ornaments and some fresh cut boxwood.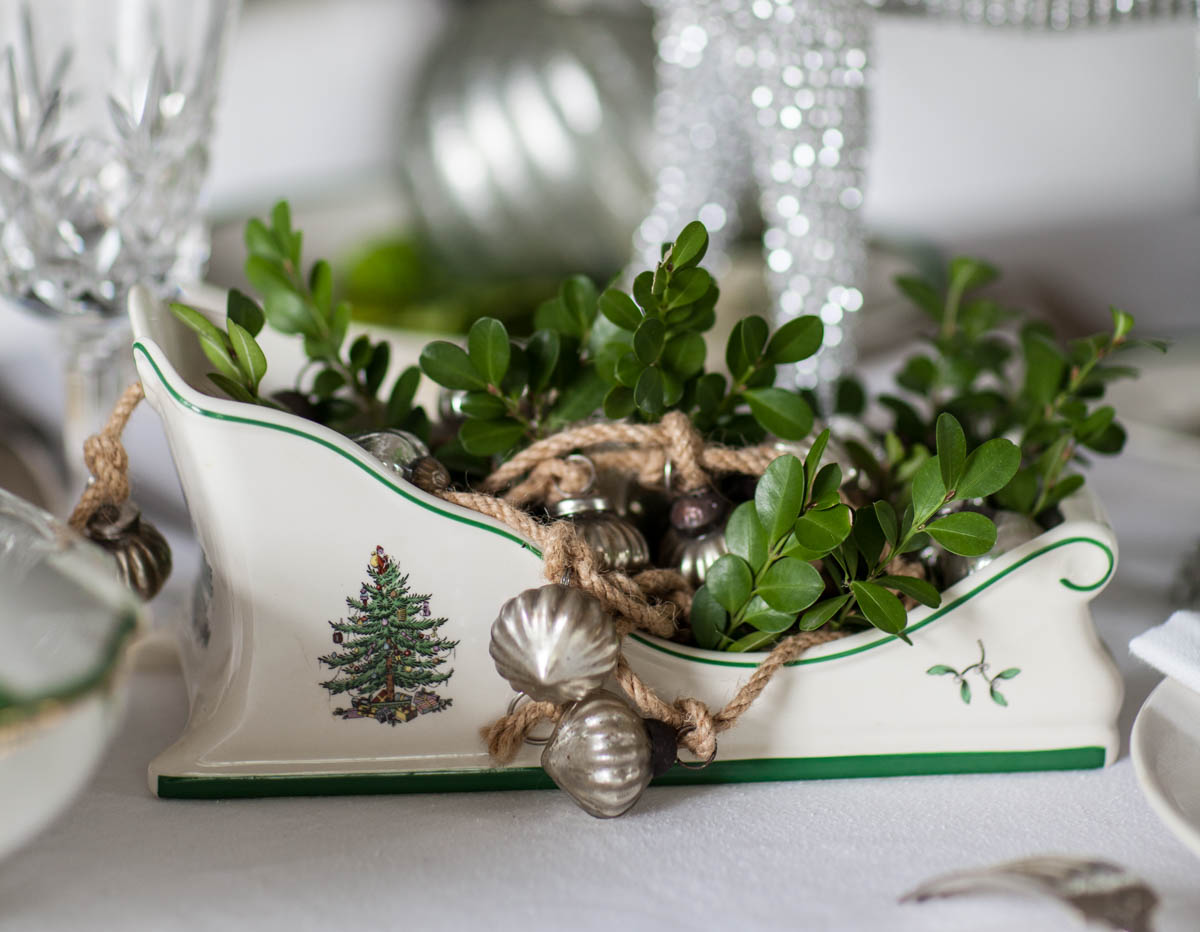 The centerpiece is filled with greenery and pink berries from Trader Joes, proving you don't need flowers for your table. Greenery does a very nice job of adding a festive feel.
Now that I'm not spending so much time decorating my house, I have more time to enjoy the season. Enjoy!