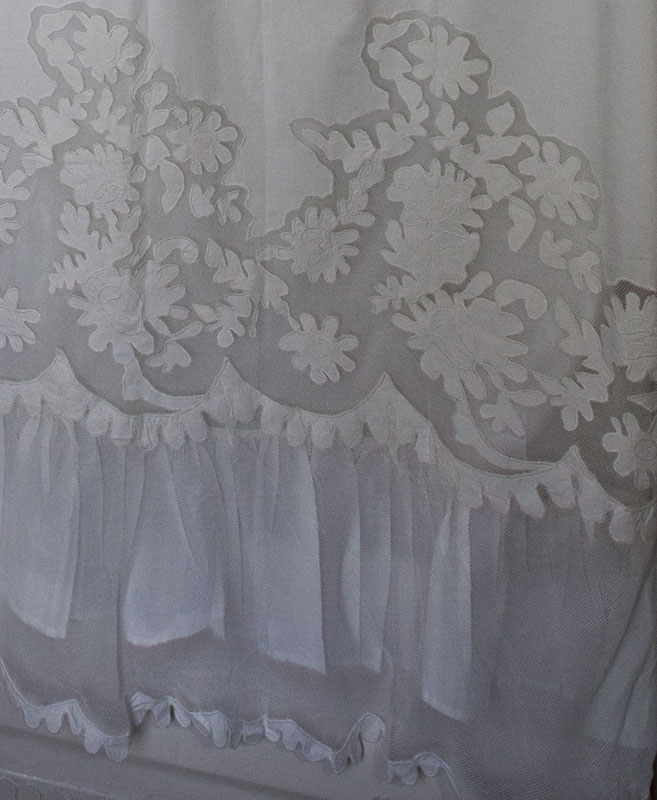 Once again, I had a very difficult time deciding which way to go here. I changed out the shower curtain a long time ago, but didn't feel that I got pictures that really did the new curtain justice. But here we go. This is in the guest quarters. The new curtains are full of frills, and flounces.  It's not something that screams at you, just something with a quiet elegance.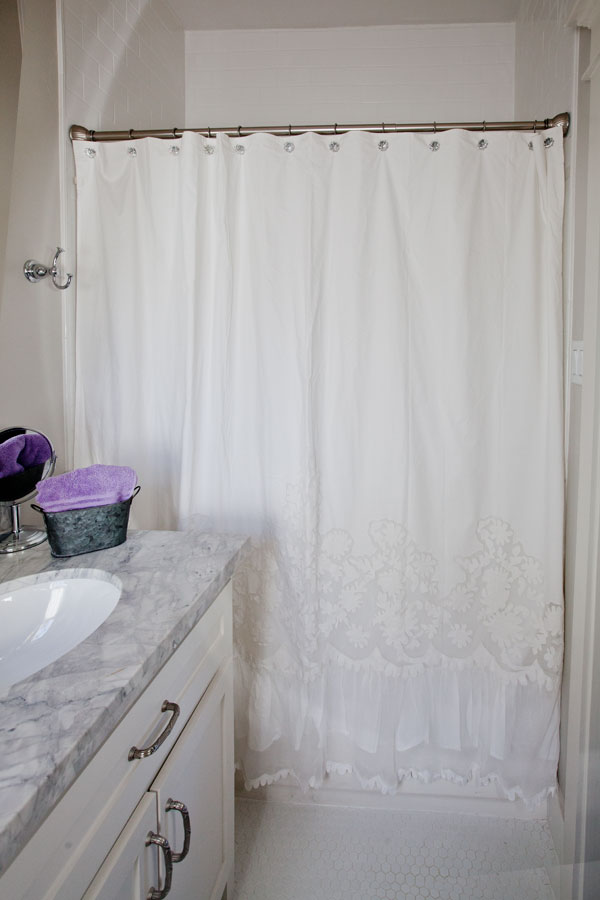 Now is the previous one below. So which one do you prefer? I like the splash of color below, even though it is gray. Okay not much color, but more colorful than the white one above.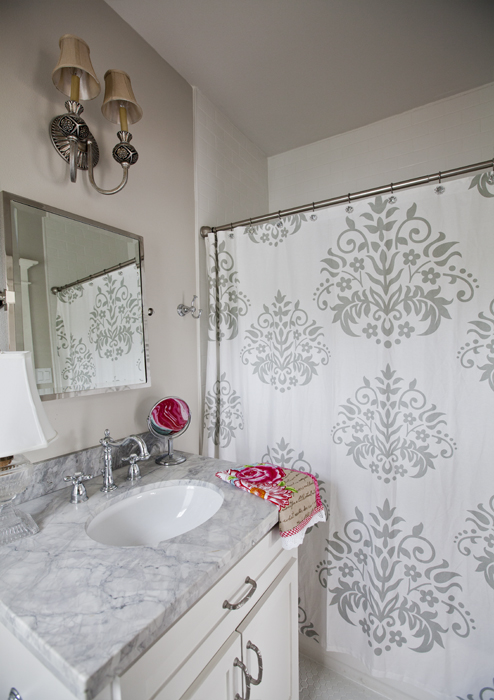 I moved the gray patterned shower curtain to another bathroom, so I still have it. I tried to get some close ups so you could see the detail on the shower curtain.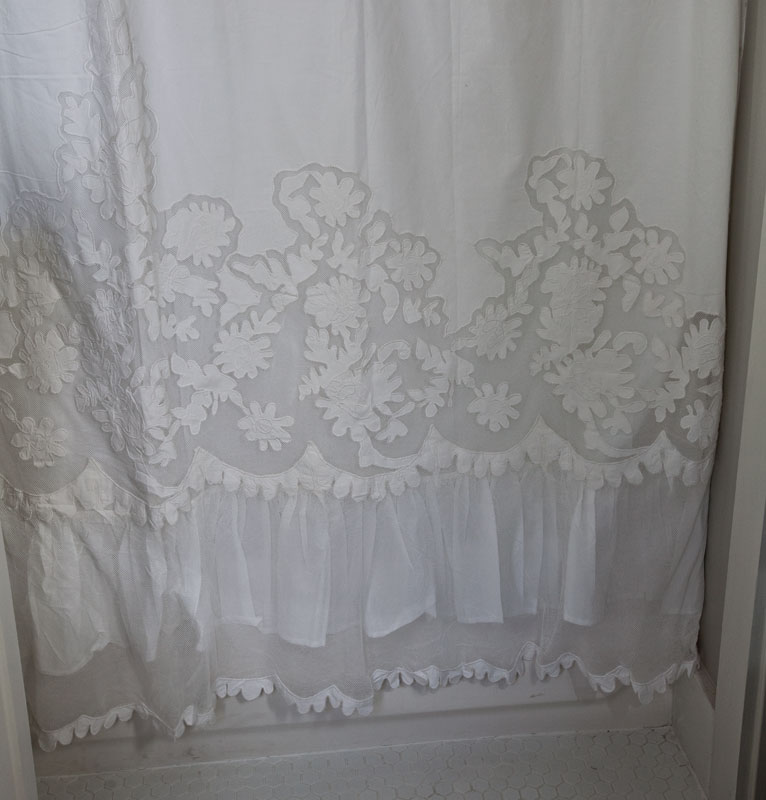 To see more of this room, you can go HERE.
Thoughts?
BTW, Peggy I know it looks terrible here and would look much better in your house! Ha!!