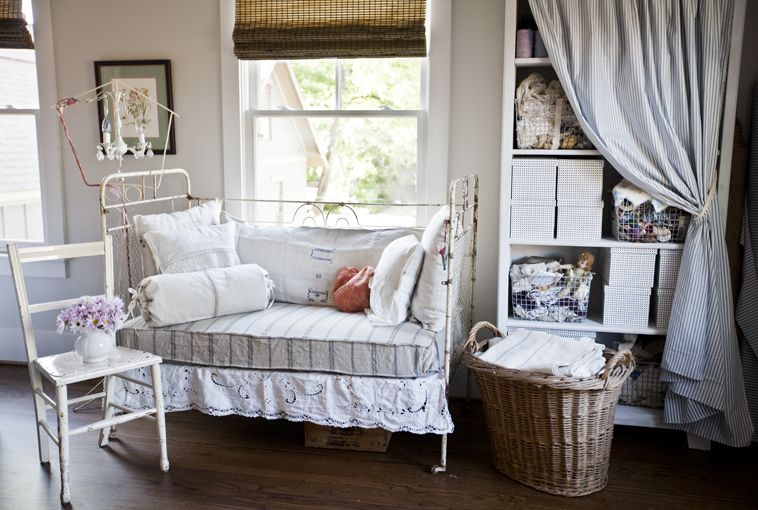 I have been wanting one of these iron cribs for a long time.
Oh no, I'm not pregnant!! That's silly.  My babies are grown now.  I wanted an iron crib to convert it into a settee.  (I thought that would be obvious. Doesn't everyone do that?)
I'll be covering how I made the cushion in an upcoming post, but I wanted to go ahead and show you how it turned out.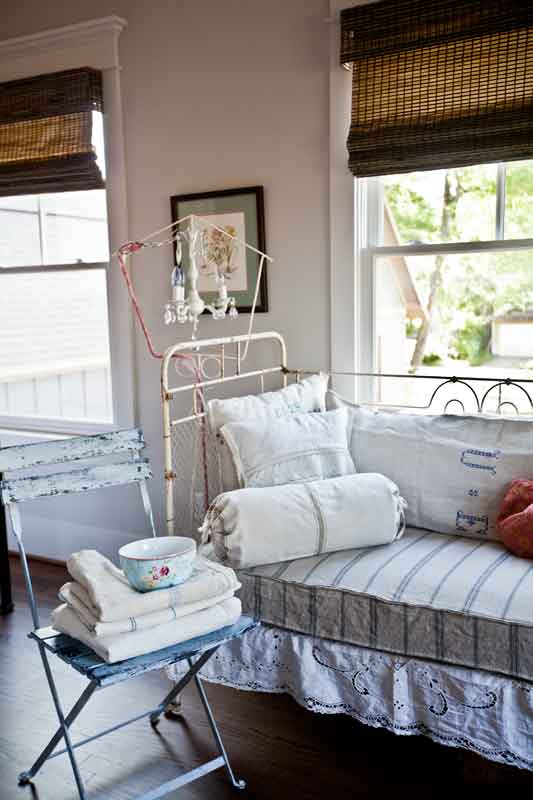 It's actually comfortable too. It gives the room more of a vintage, quirky feel.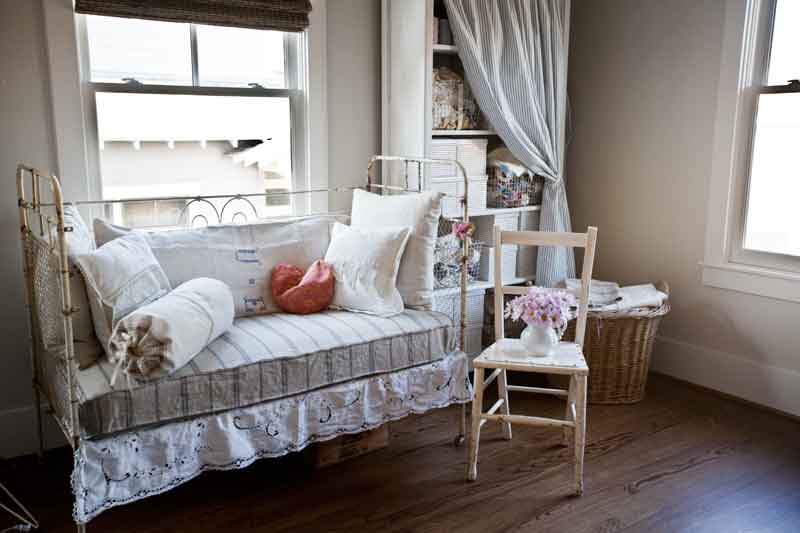 I'm not sure how old the crib is, but it's old.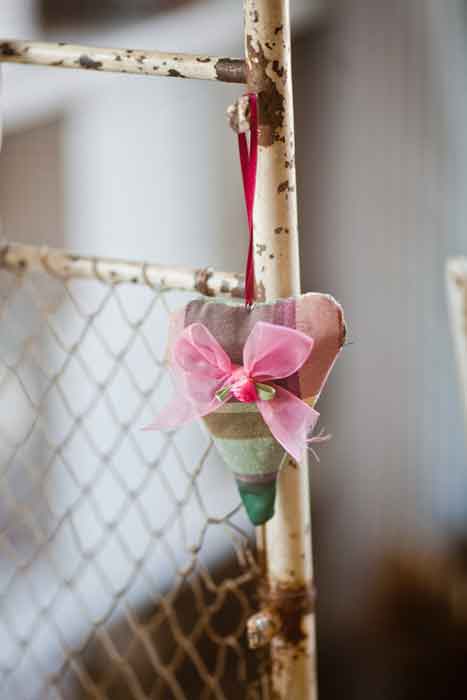 In case you missed it, here's what I had in here. I didn't think the leather chair went in this room, but it belonged to my mother-in-law and Mr. CH wasn't ready to part with it yet. Then he said it was okay if I wanted to get rid of it. He thought he would be using this room, but he doesn't.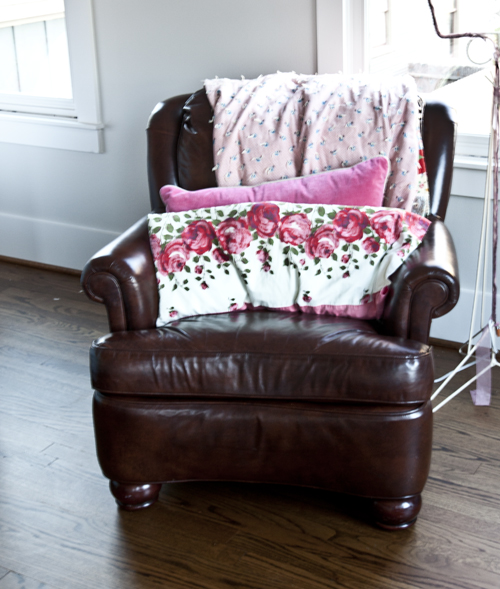 I know it can be difficult to part with something that was once owned by someone you love.  I think it is such a personal decision.  Sometimes you need to keep it and sometimes you need to let it go.  I was ready for the chair to go, but I waited until Mr. CH said it was okay. But when he did, the chair was gone within hours.  Did I say that out loud??? It's not even that I don't like the chair, it just doesn't go with the other things in the room.  Details coming on the sewing project.