I don't even want you to see my house right now. I've been buying things for my Round Top booth, and it's a bit of a mess. I really, really don't do well with with clutter, and now my entire house looks like this.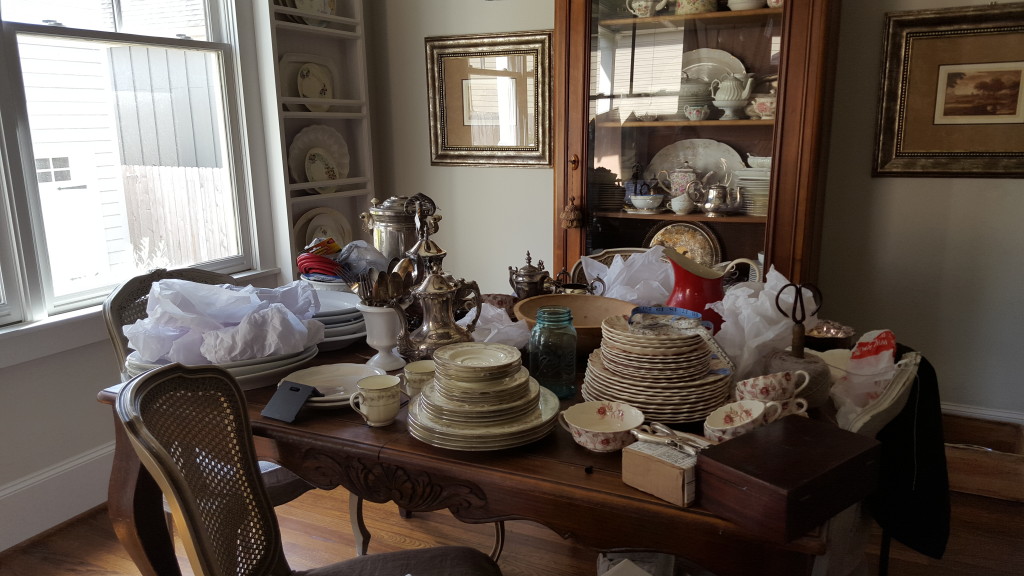 I cannot believe I just showed you that! This is the kind of thing that stresses me. I don't think anyone likes clutter, and so that is my topic for today, how do you take things and make them look organized and elegant rather than chaotic and cluttered?
Well we all have our tricks, but here is mine — containers. Yup, containers make everyone look organized. What do I mean by container? I mean trays.
(Some of these items are available in my shop, and I've included links to those.)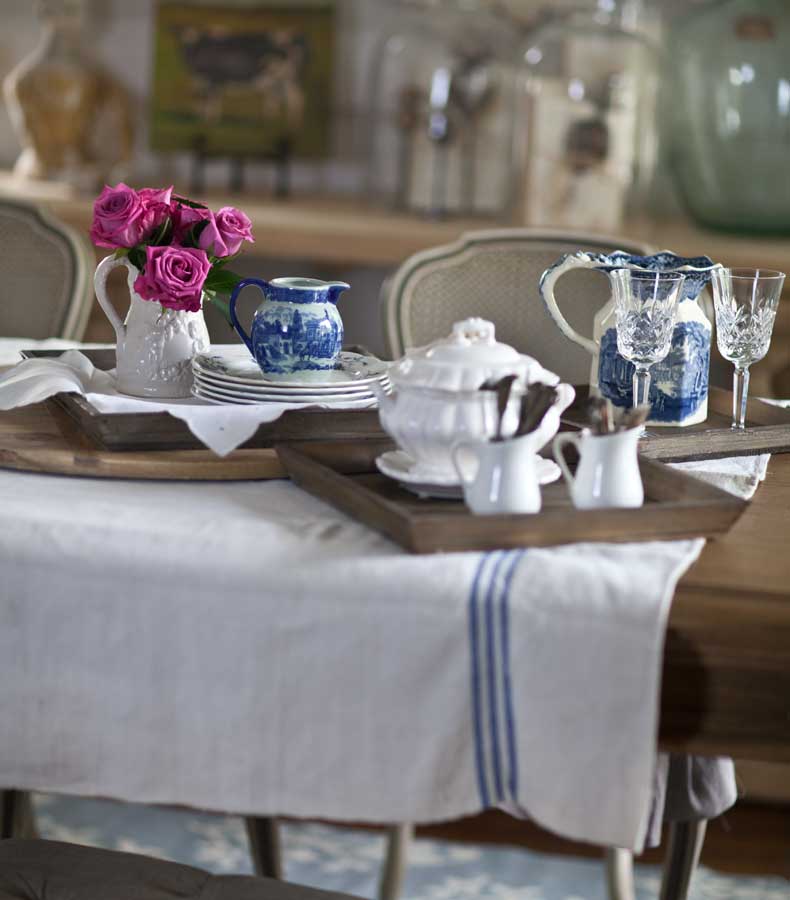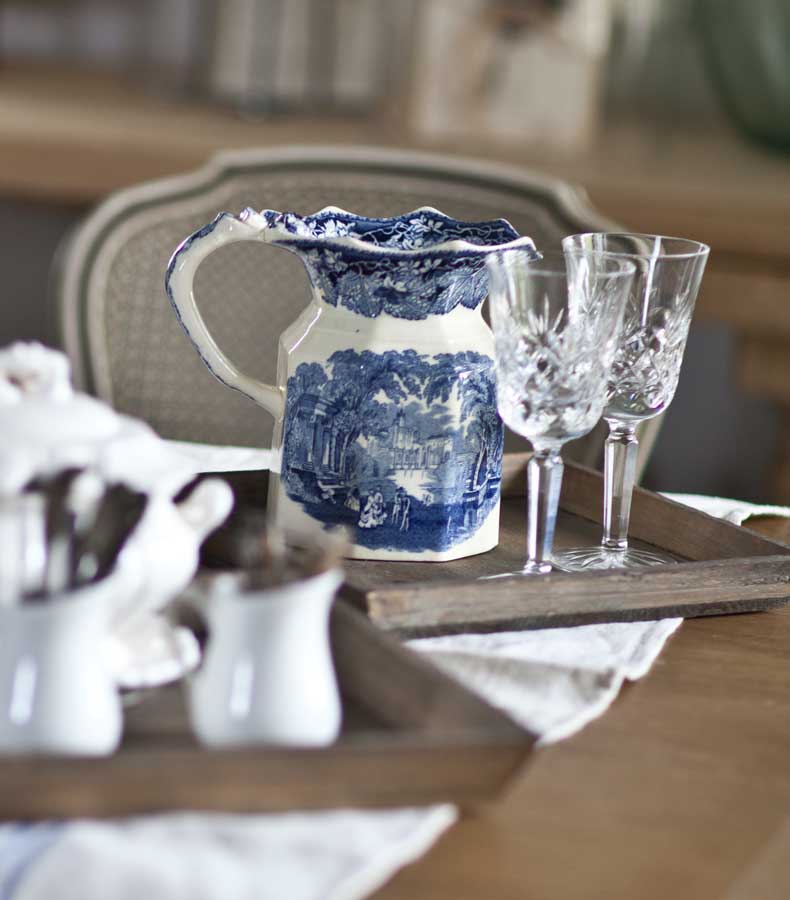 But it doesn't have to be a try. Here instead of using a tray, I used a bread board to make everything feel like it was a cohesive grouping. The item just needs to 'contain' the items or at least corral them.
The same concept applies if you use a tote box. It organizes stuff or at least makes things look organized.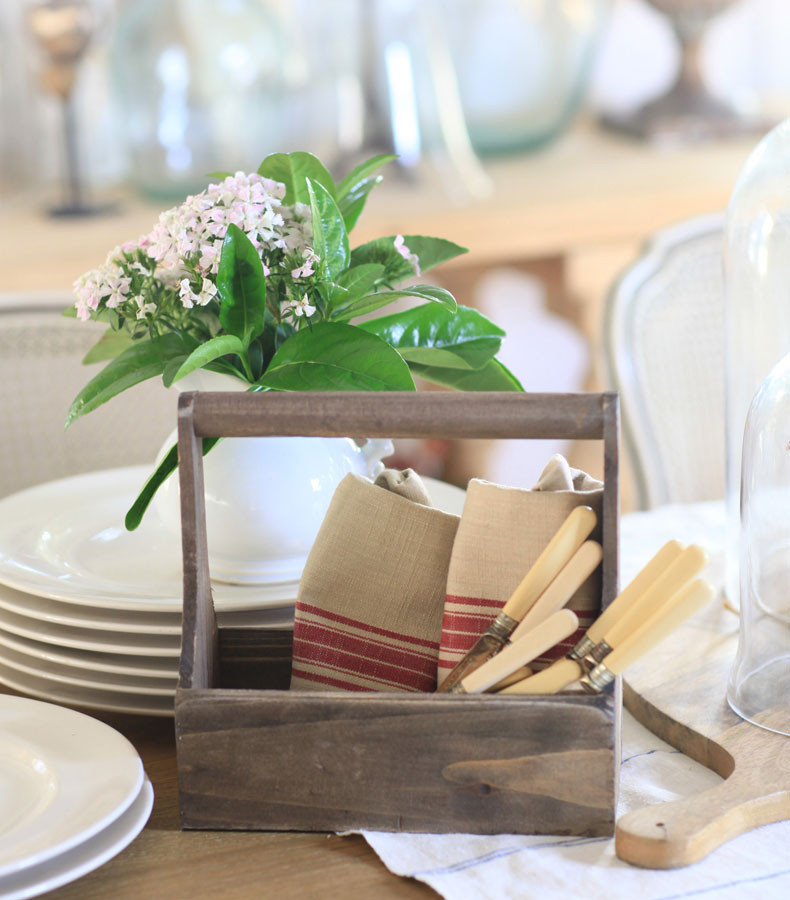 The tray can be simple or fancy.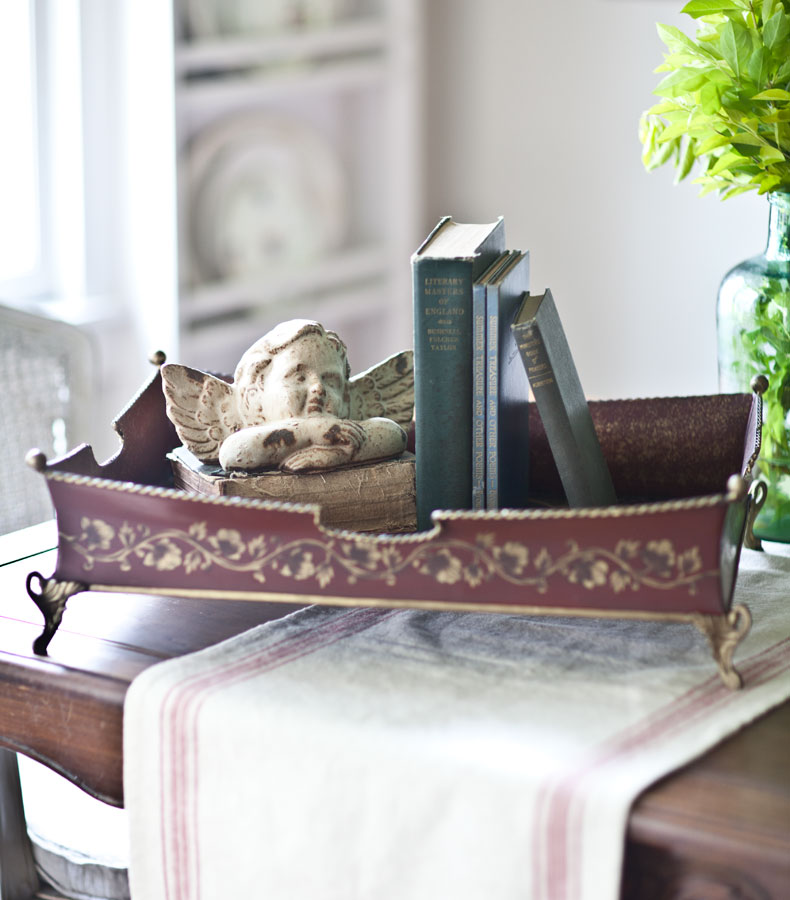 Even using a tiered tray gives the same effect of organization.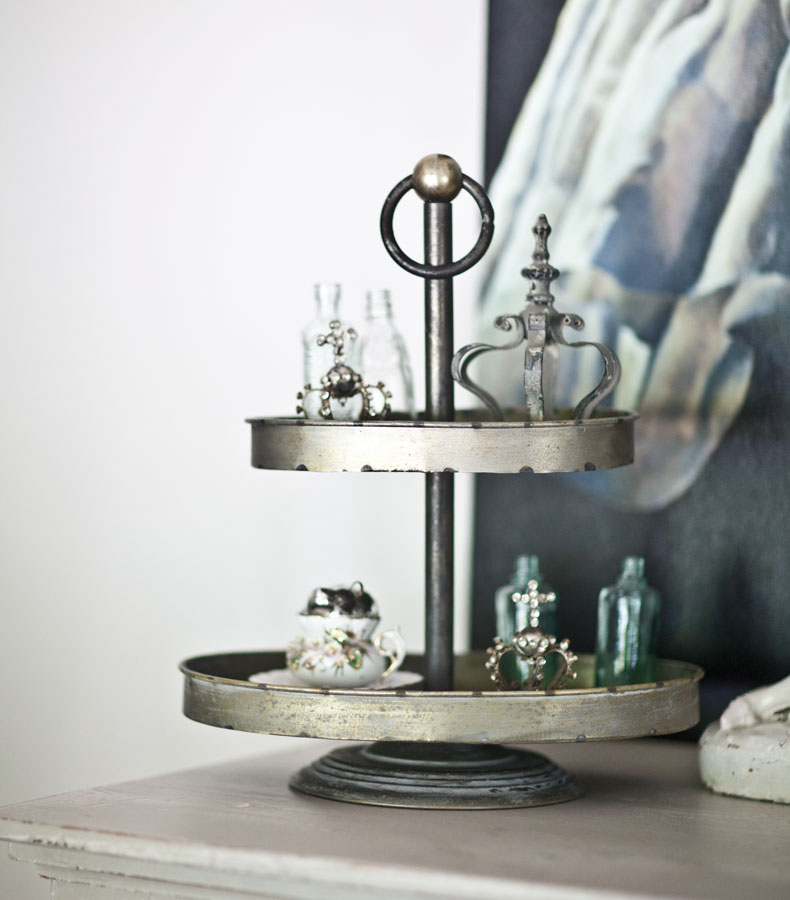 A dough bowl could even be used to contain things.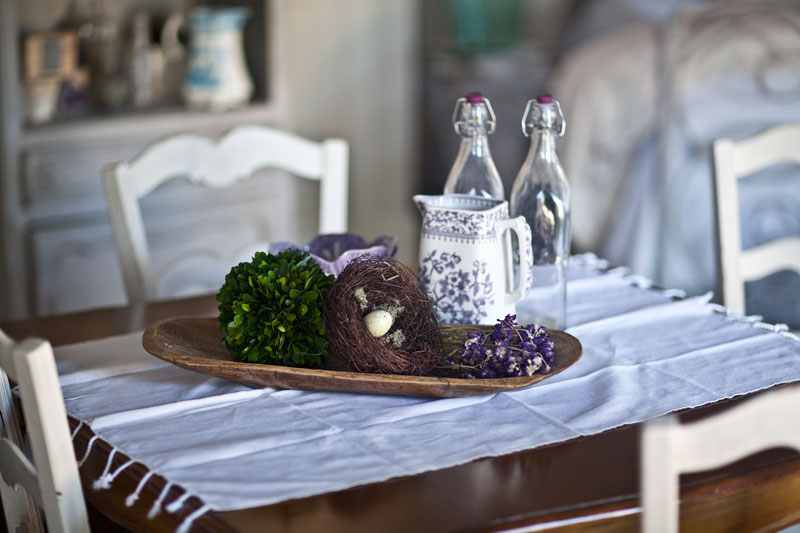 As  reminder, here are a few events I have coming up.
BOOK SIGNING AT MARBURGER SEPT 29 8 AM TO 3 PM. MARBURGER FARM.

 

BOOK SIGNING AT THE COMPOUND ROUND TOP SEPT 29 4 – 7, THE COMPOUND.   THE COMPOUND LOCATION
MY BOOTH AT THE COMPOUND ROUND TOP SEPT 29 TO OCT 3. PECK BARN 2550 S. State Hwy 237, Round Top
My book launch party was yesterday so while you are reading this, I may still be recovering.