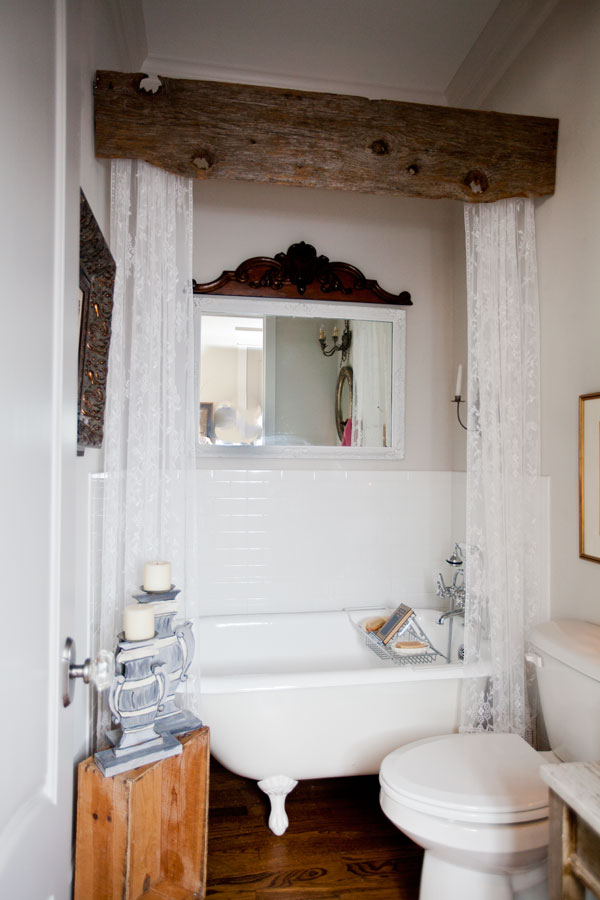 Remember the Stevie Nicks song 'Leather and Lace'?  It was about a tough, rough material being combined with a delicate material.  This is my version.  I used salvage barn wood as a rustic valance.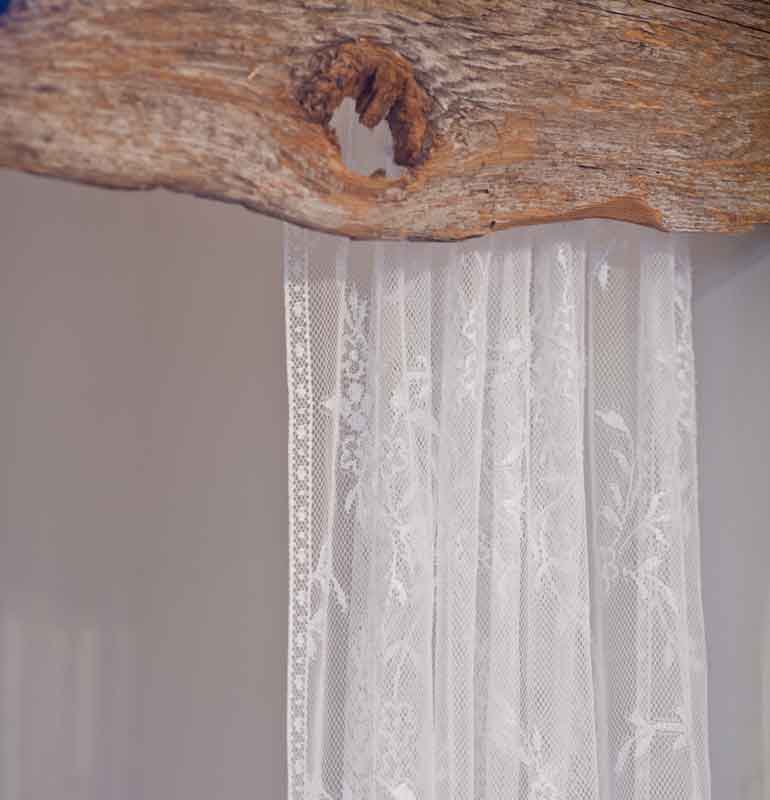 Then placed these gorgeous lace panels behind the wood valence on a shower rod. Which reminds me to say, that this is NOT a proper shower curtain. We don't use this tub, but if we did, I would get a shower ring to hold a proper shower curtain all the way around the tub.  These lace panels are for looks only.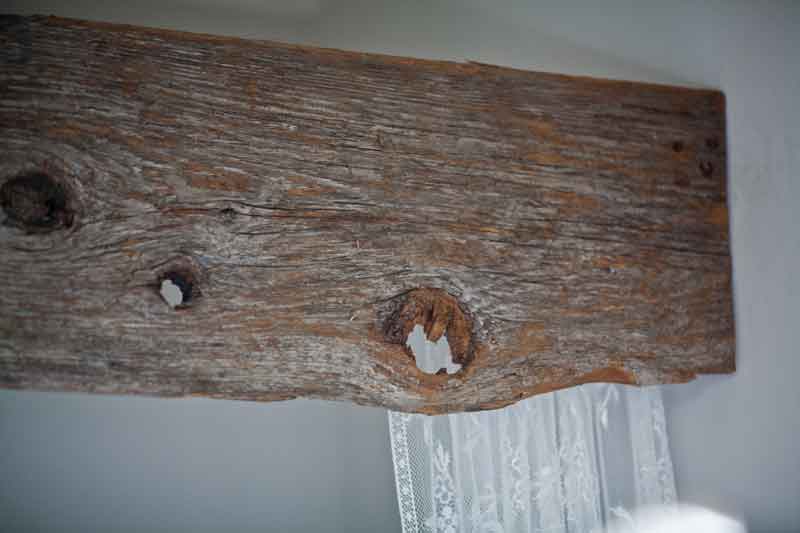 Let's say you liked this look and you wanted to do something similar in front of a standard tub.  Then you could use two curtain rods. The inside curtain rod would hold the shower liner or a plain white shower curtain. The outside rod would the lace panels. Or you could get a lace shower curtain which is probably lined.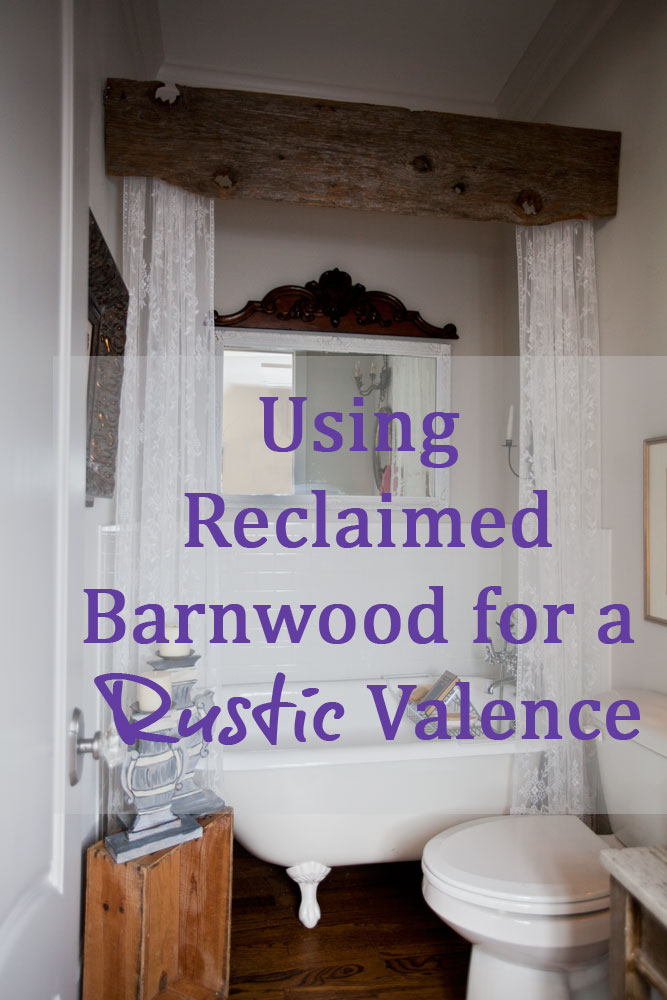 Then you could mount a rustic piece of wood in front of the shower rod.  I used L brackets for this one.  One side is attached to the stud, while I had to use anchors on the other side.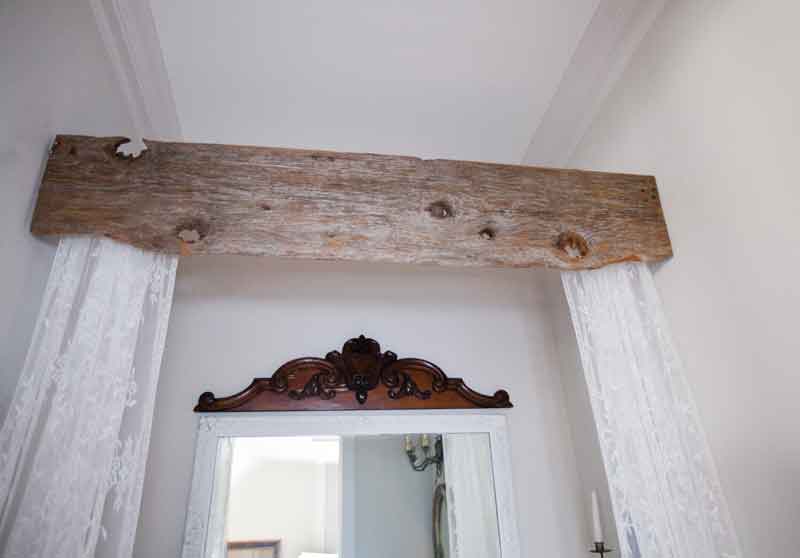 And while we are on the subject of something being just for looks, these candles are really close to the curtain, and I would NEVER light them while they are this close.  I have a dear friend who left a candle burning unattended in her powder room, and they had a major fire in their home. Be careful!!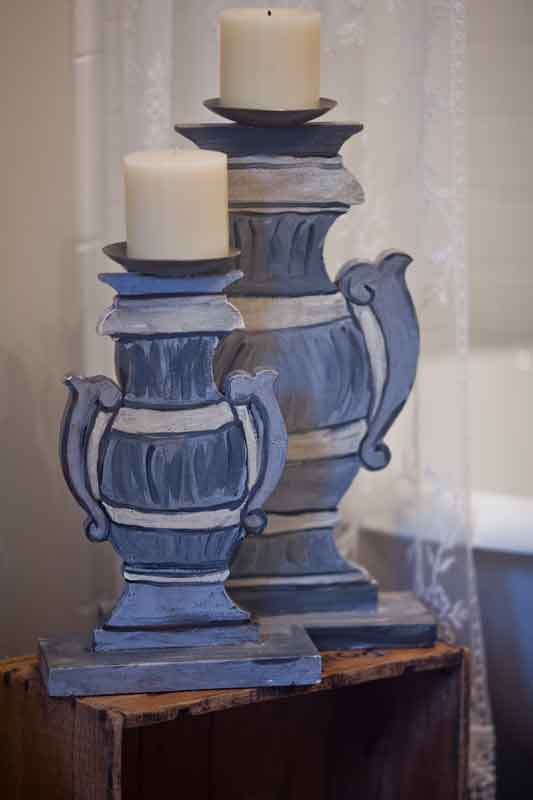 Sources:
Salvage barn wood from my garage, leftover from building my house)
Lace panels – provided by my fabulous partner Heritage Lace.