I always go the Round Top Antique Show every spring and fall. This Fall 2017 was a hot one. The high temperatures are not unusual. Luckily, the shopping is always worth it.
I shared some of the booths I visited this fall HERE. Today I want to show you what I found. It was low-key for me. I was mainly taking photos, but did manage to work some shopping in. I found this lovely silver-plated napkin holder with initials A.B.  It's quadruple plate so it is probably not going to lighten up any with polishing.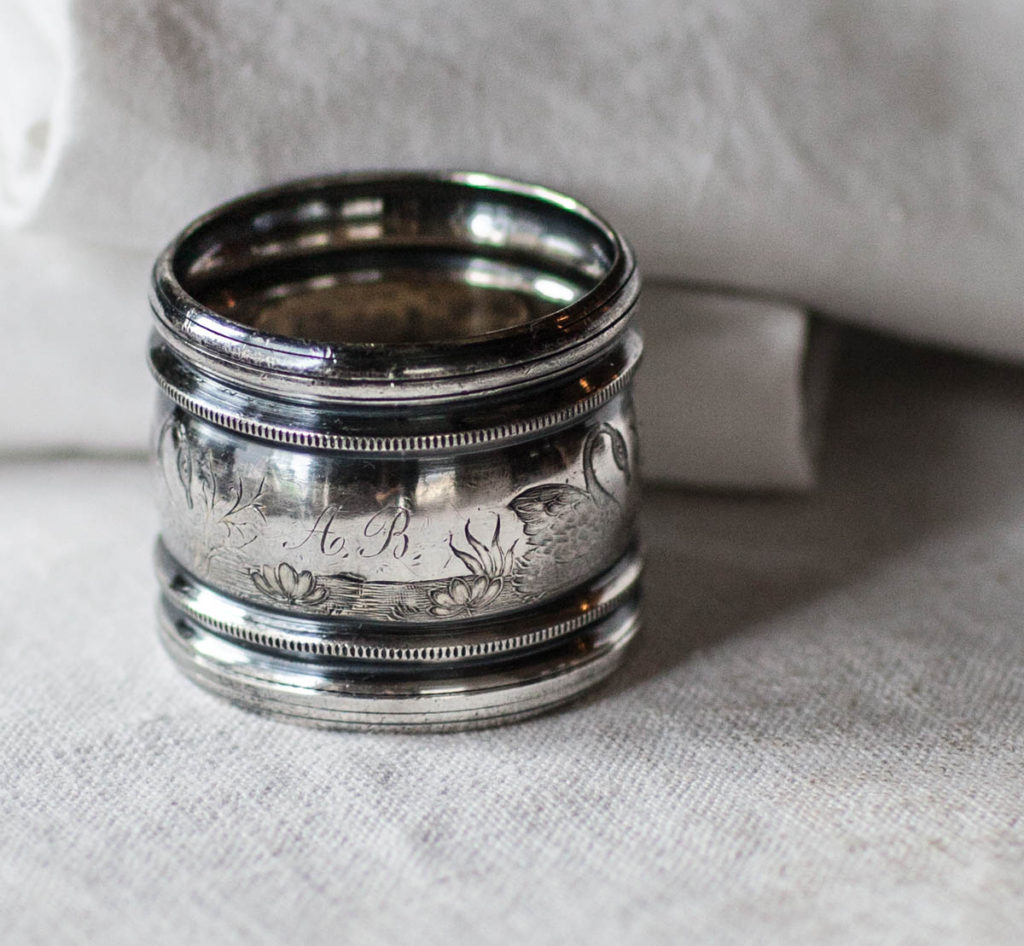 It also has a couple of swans on it also. It was about $10. I can't remember the price of the sterling napkin ring holders, but they were much, much more expensive.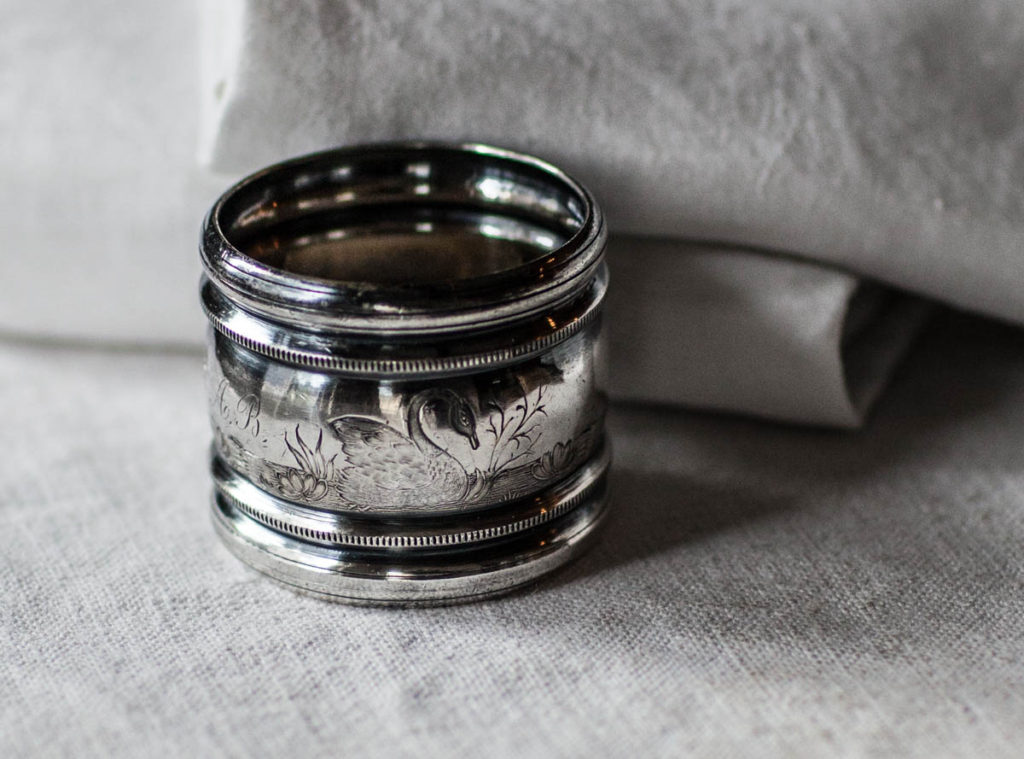 I also found this silver trophy. I could see right away that it's not real silver and it's not actually vintage. Still at $15, I'll take it! It's quite tall and very heavy.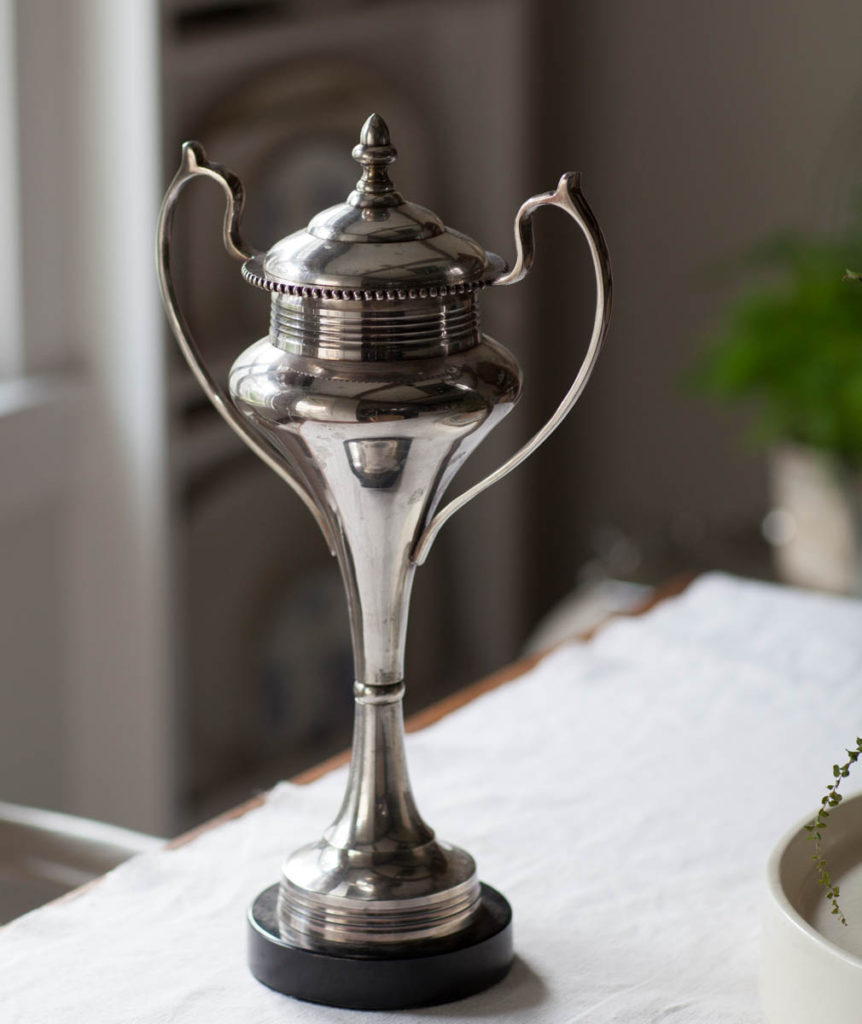 Don't miss our new podcast episode.
EPISODE 110 ADDING ORGANIC ELEMENTS TO YOUR HOME

I also bought an antique French tablecloth and matching napkins. These were much more expensive.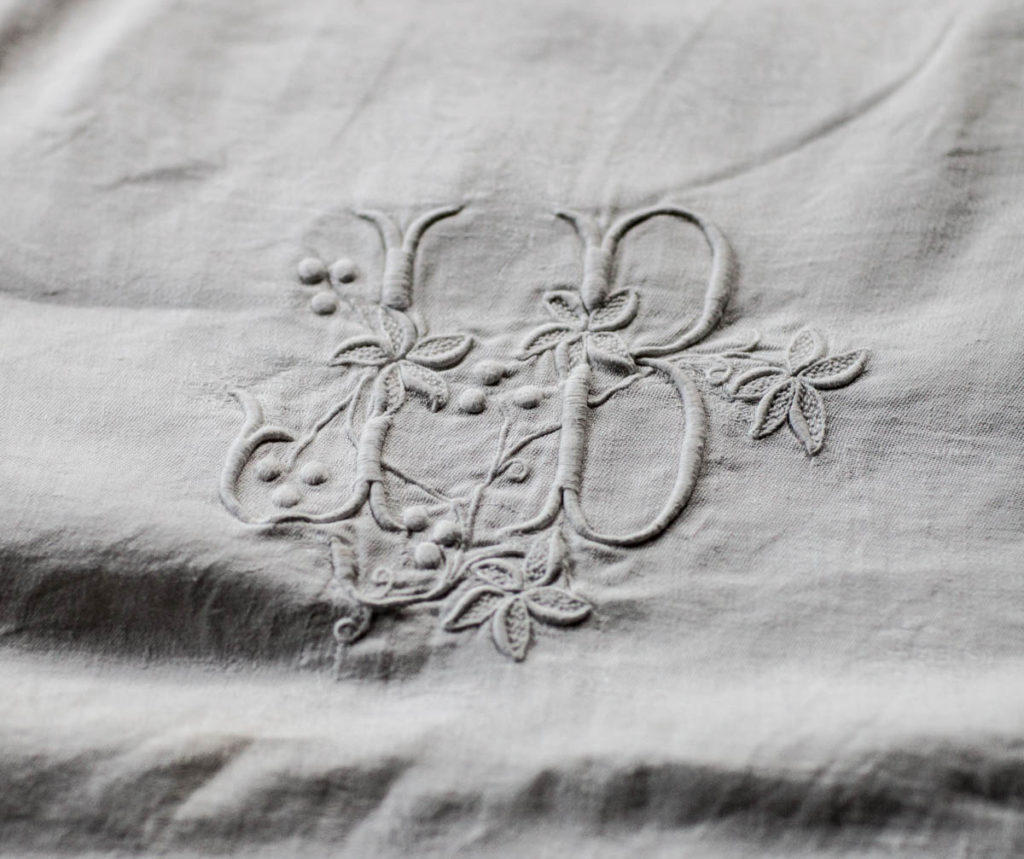 They are truly lovely. I plan to use them to make some bedroom pillows. Some of the napkins have some holes, so I will have to work around those.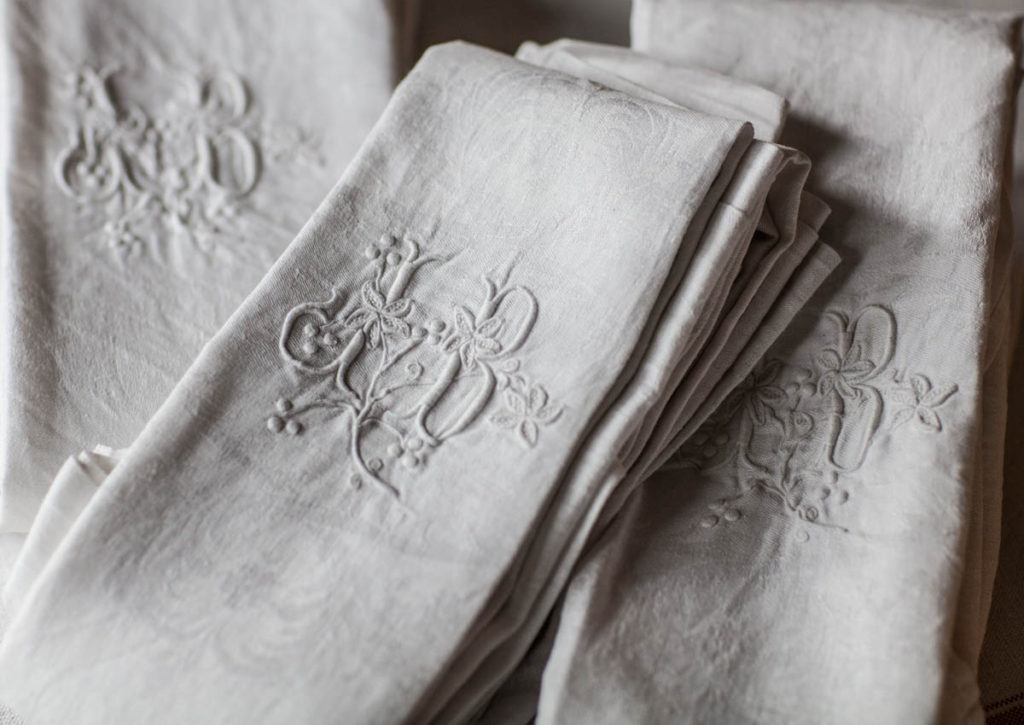 The linens I bought from BROCANTE TREASURES. Can you tell I have a thing for monograms. I don't even care that it isn't my monogram. My friend Caroline always goes with me to Round Top. We actually met Amy from Brocante Treasures for dinner one night; I've bought from her before. She and her lovely sister ended up staying with Caroline and me for one night, since the water and electricity weren't on at her house yet. As a sweet thank you, I found this beautiful antique purple and white bowl in the morning. She knows me!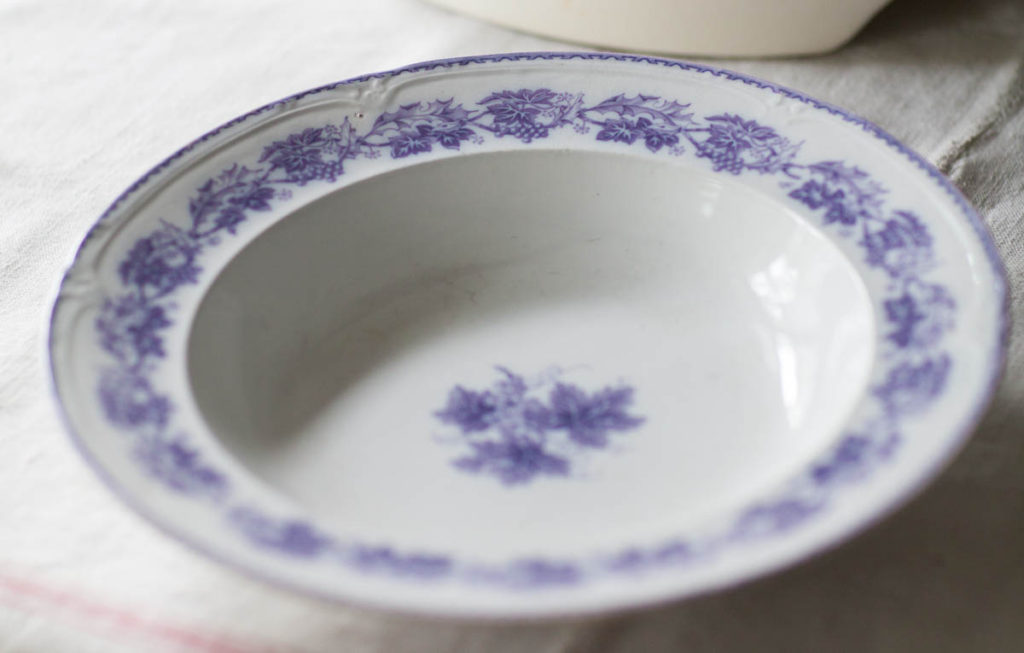 The bowl is so lovely and goes so well with my other purple dishes that I bought from Amy.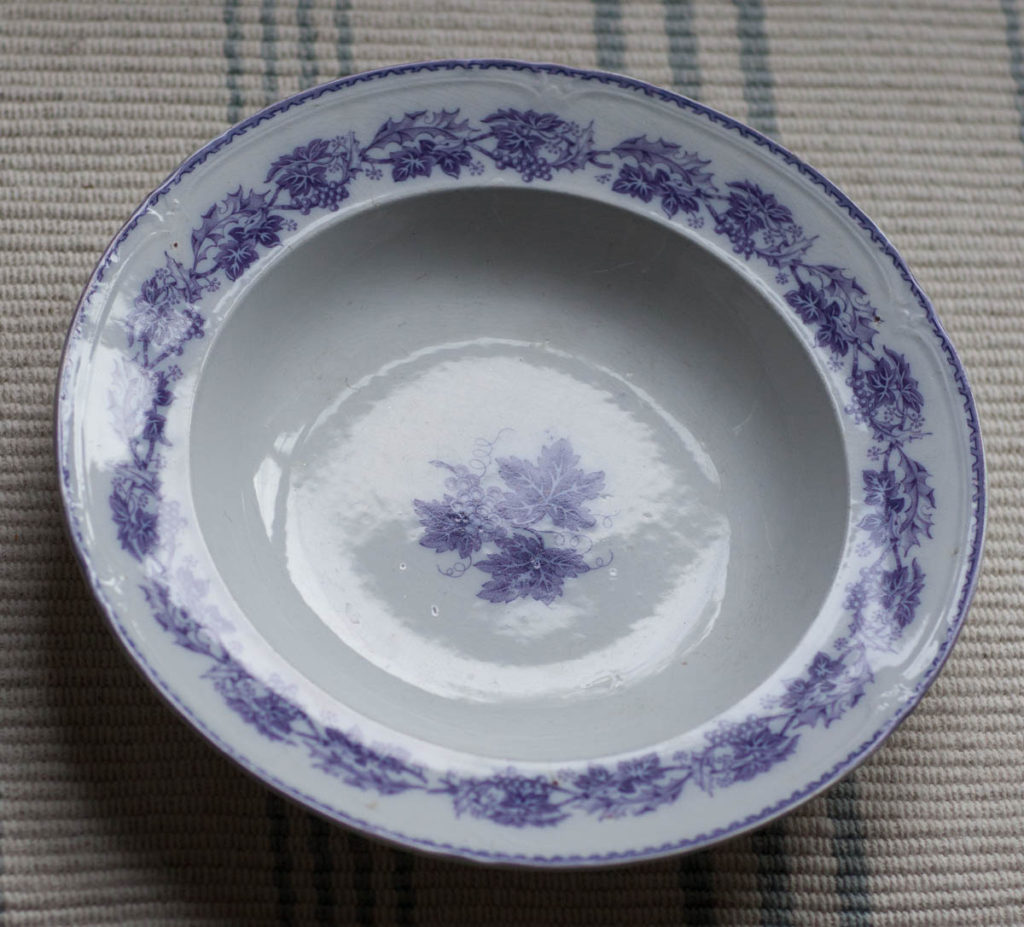 I also bought a few other small items there that were new, not vintage. I meant to show you these a few weeks ago, but the time just got away from me.