Round Top Antique Show
As you might know I go to Round Top for the show every spring and fall. I even have an interior design column in the Round Top Register.
There's lot's of good stuff in Round Top every show, and not just antiques. The show has changed a lot over the years. It used to be just vintage items and antiques, but now it includes a lot of new items as well. I found these lovelies at Blue Hills. That is just one of the venues at Round Top. The show extends over miles of miles with quite a few buildings and tents.
Aren't these large prints gorgeous?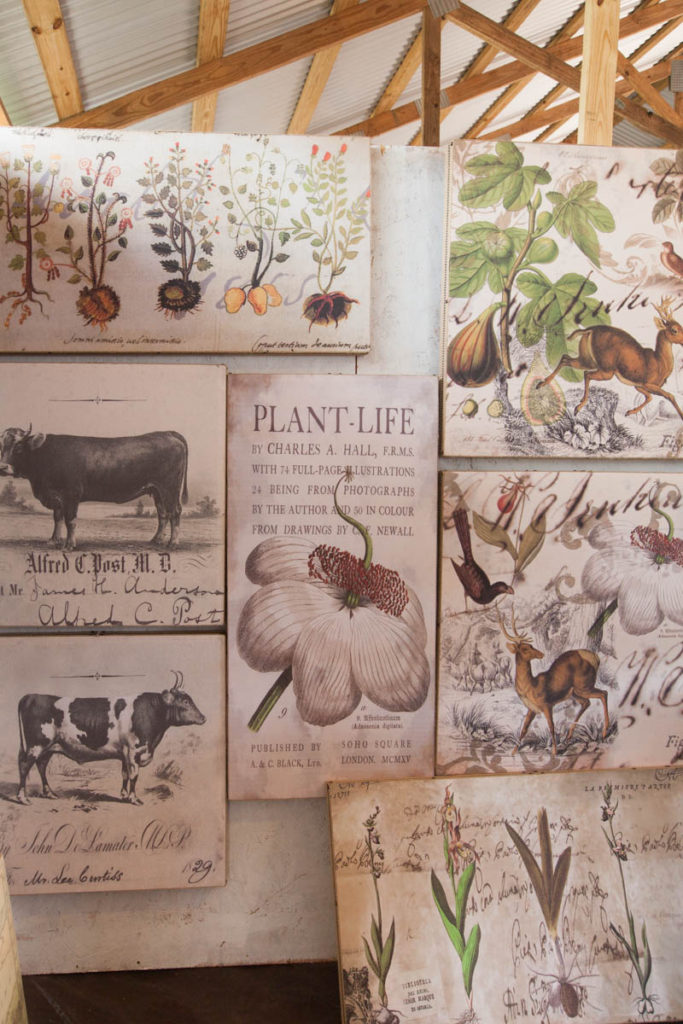 I also spent some time at Marburger Farm and found some exquisite things. This aubusson below was being shown by French Touch Antiques. It is a very fine tapestry that took years (possibly more than 10 years) to create. It's a copy of a much older piece. This one was made in the 1800's. If I heard correctly, it's worth over $150,000. The color is still vibrant, which also makes it very rare.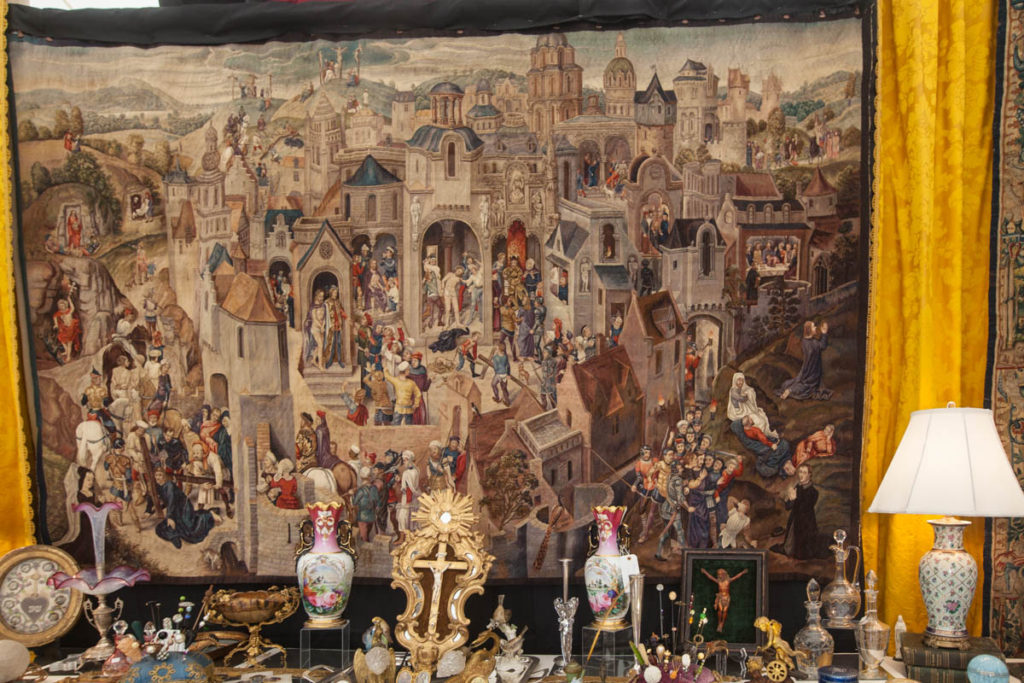 At Round Top, you can find find just about anything you want. Looking for something inexpensive? You can easily find things that are bargain priced. Looking for something more high end? , and the prices are all over the place. No worries if you are on a budget. There are plenty of things that are much more affordable at Round Top.
French Touch Antiques also had some of the most amazing monogrammed linens. I was wowed by these pillow cases and sheets.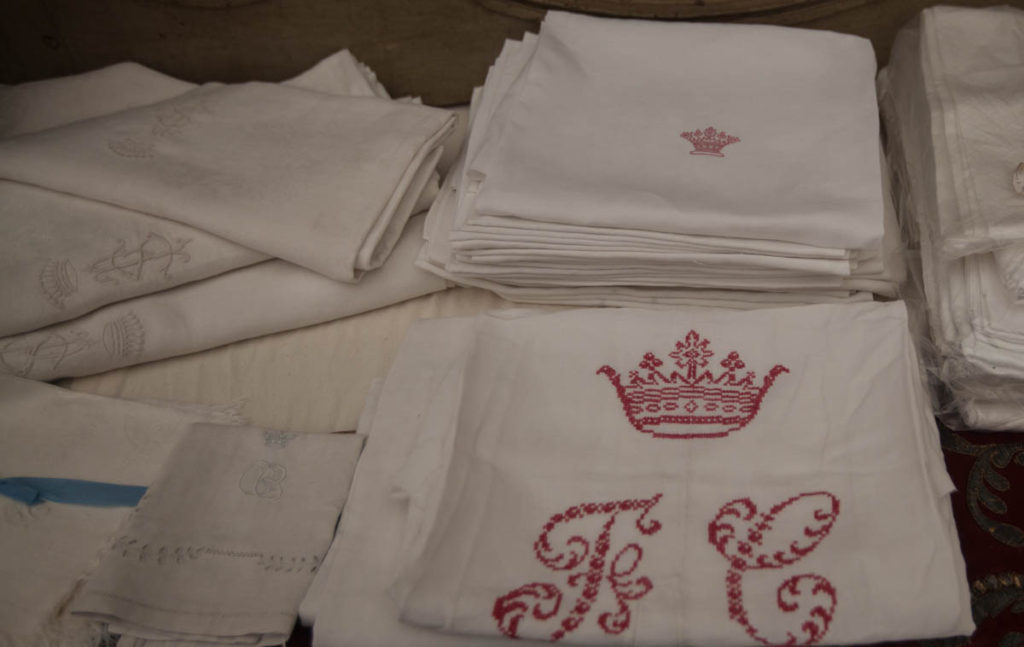 I love these gorgeous white monogrammed sheets!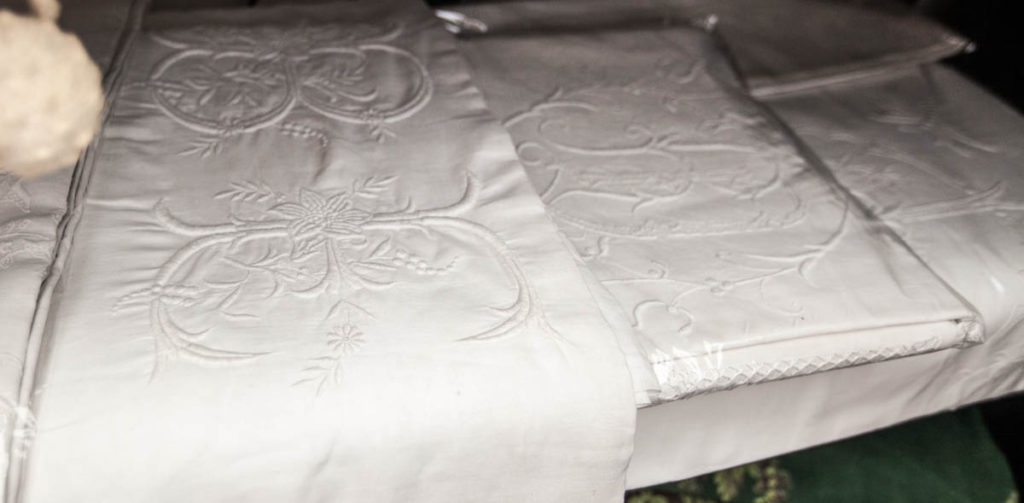 I bought some things that I'll show you later. I didn't get time to get them photographed just yet. My friend Caroline came with me, like she usually does. We also saw our friend Amy from Brocante Treasures. In fact Amy and her lovely sister stayed with us one night at Cedar Hill Farm. She had a booth at Marburger last spring, but not this time. I haven't had a booth for several years, and probably won't any time soon.