Come on up to the quarters to see my room reveal.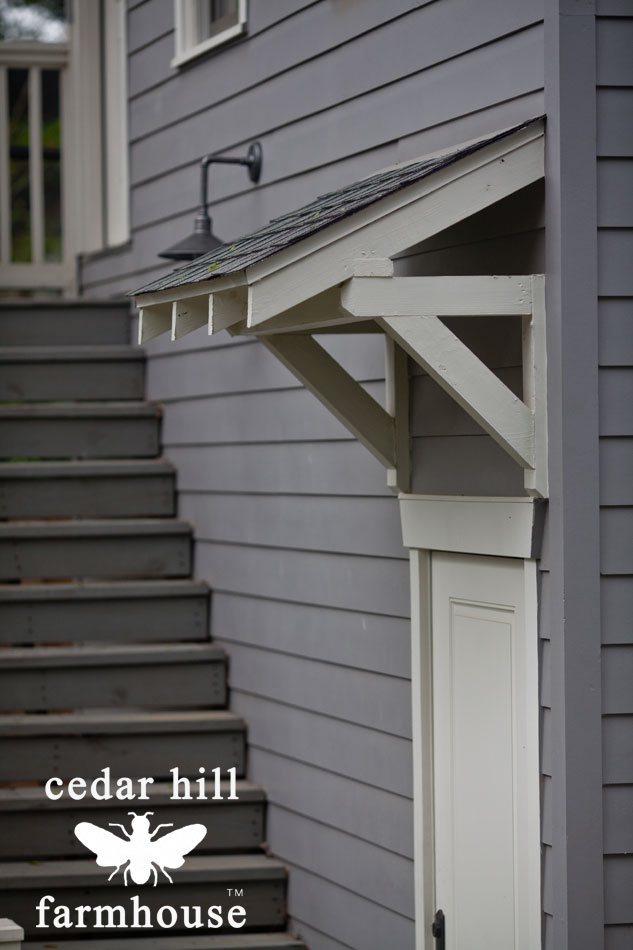 That's right, take the steps up to the second story.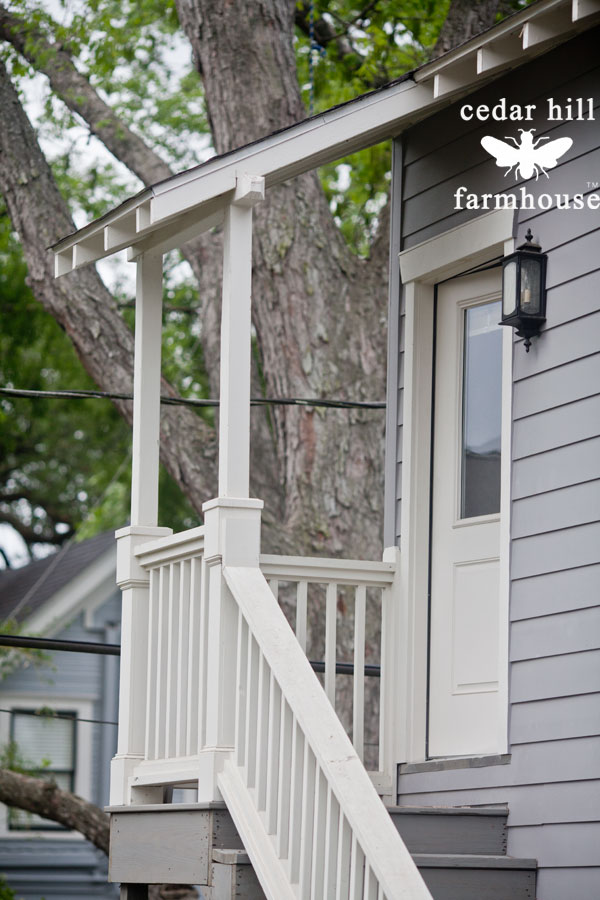 I call it our guest quarters, but I suppose 'garage apartment' might be a better term. Come on in. The door is open.
Here is what the bed looks like now. You might have seen the bed redo in No cost Decorating. (Actually I just completely redid this room, so this is what it looked like a week ago.)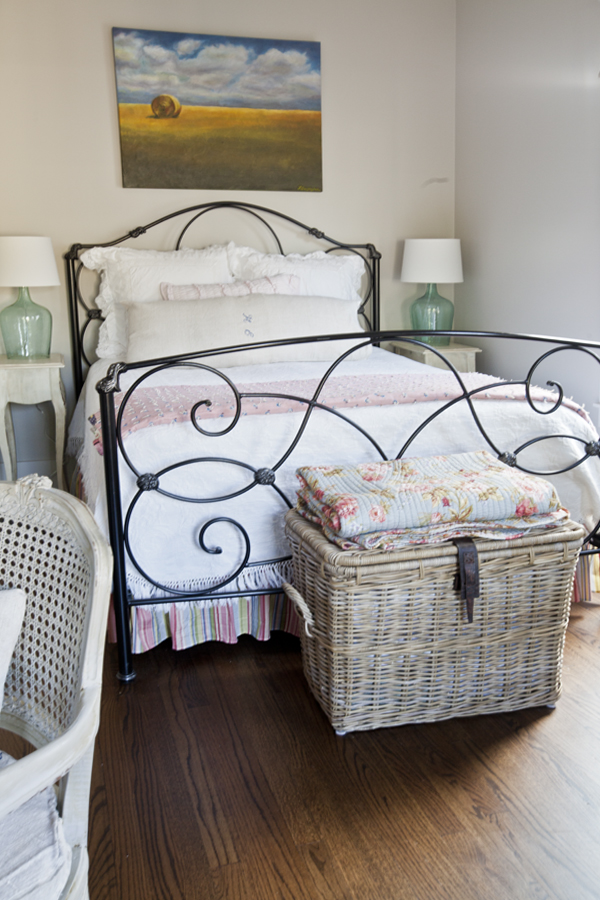 I placed the quilt on top of the large basket.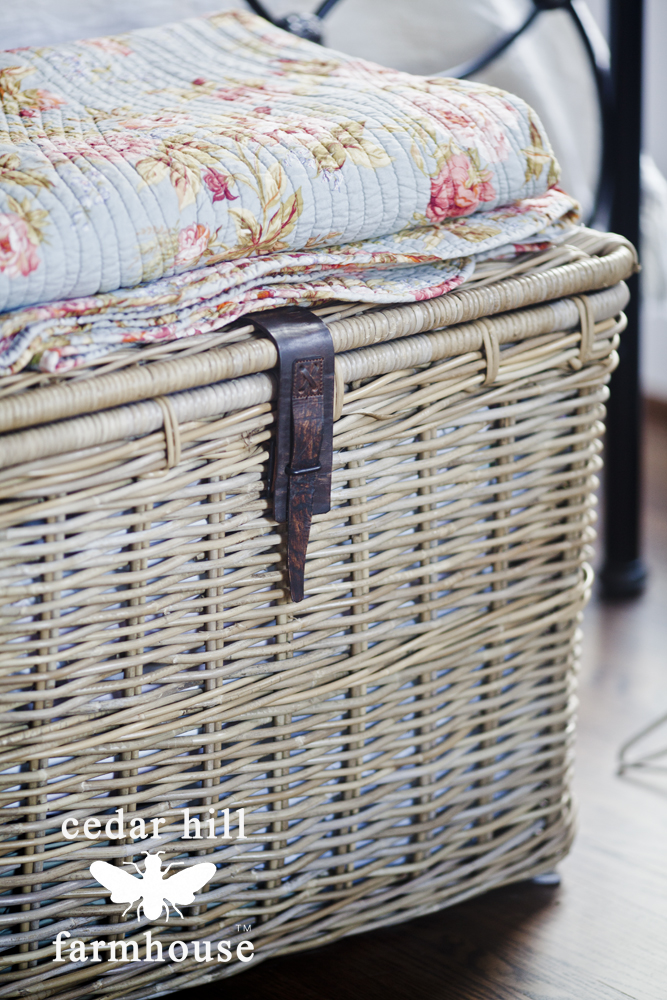 Before it looked like this with leftover lamps, the old bedding, and the blue chest. I think it looks a bit more calm now.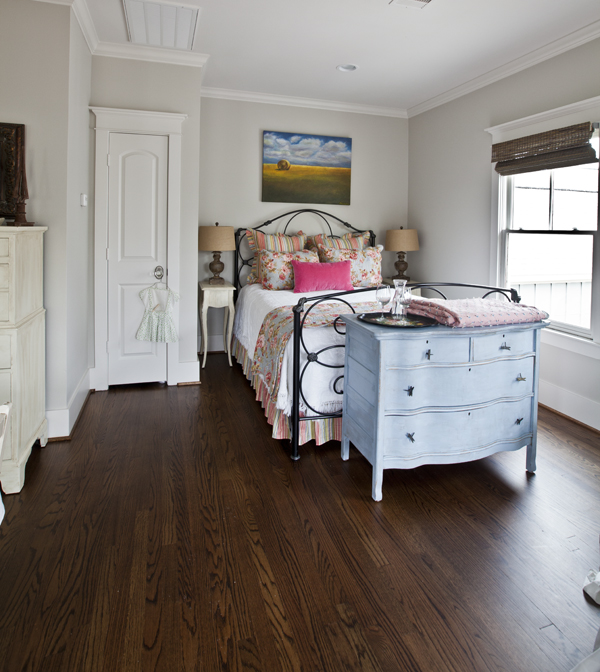 I redid these chairs as seen in the chair make over post, and added them to the room.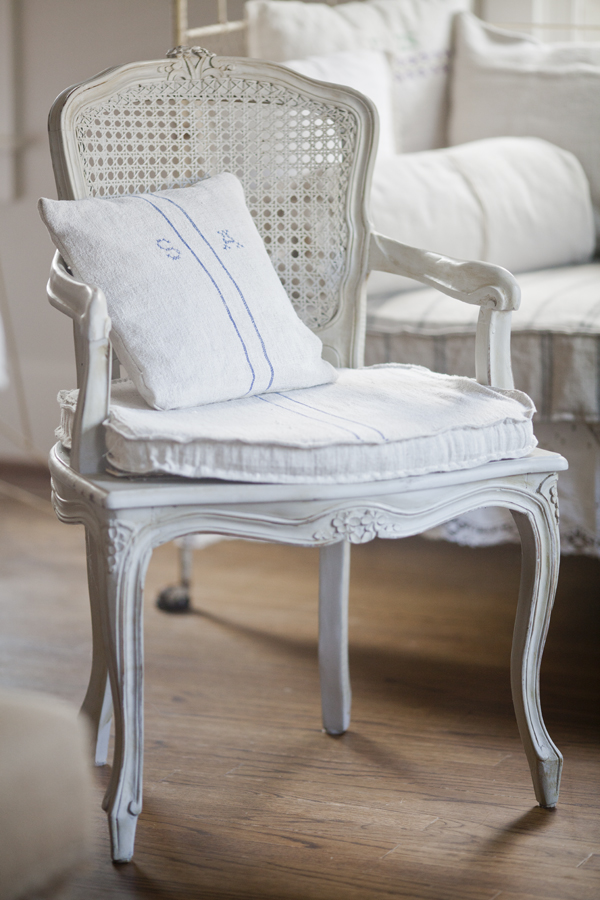 The crib turned daybed was also added to the room. The craft storage started out as an Ikea bookcase. (You can see the abandoned house across the street through the window. It's just part of living in the city.)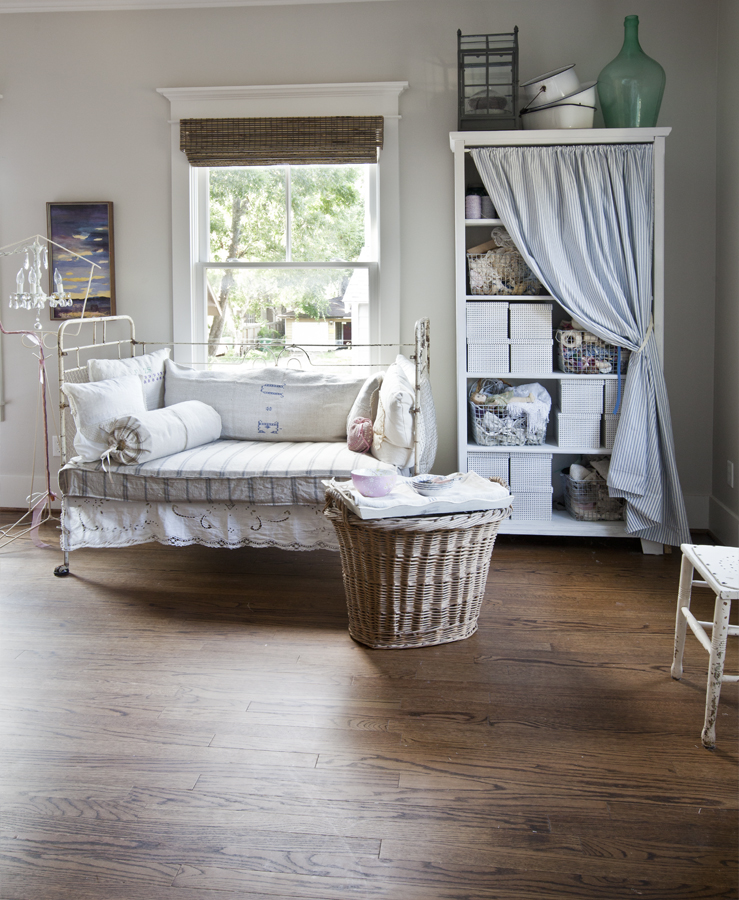 Here is what it looked when when we first moved our leftover furniture up to the apartment. The leather chair, the artwork, lamps, and chest were moved out.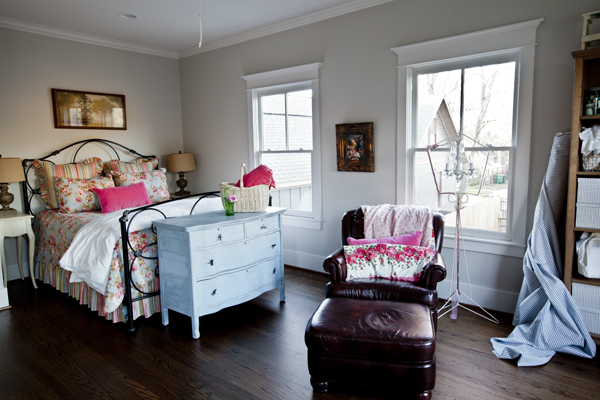 I used a basket with a tray on top to make a little side table.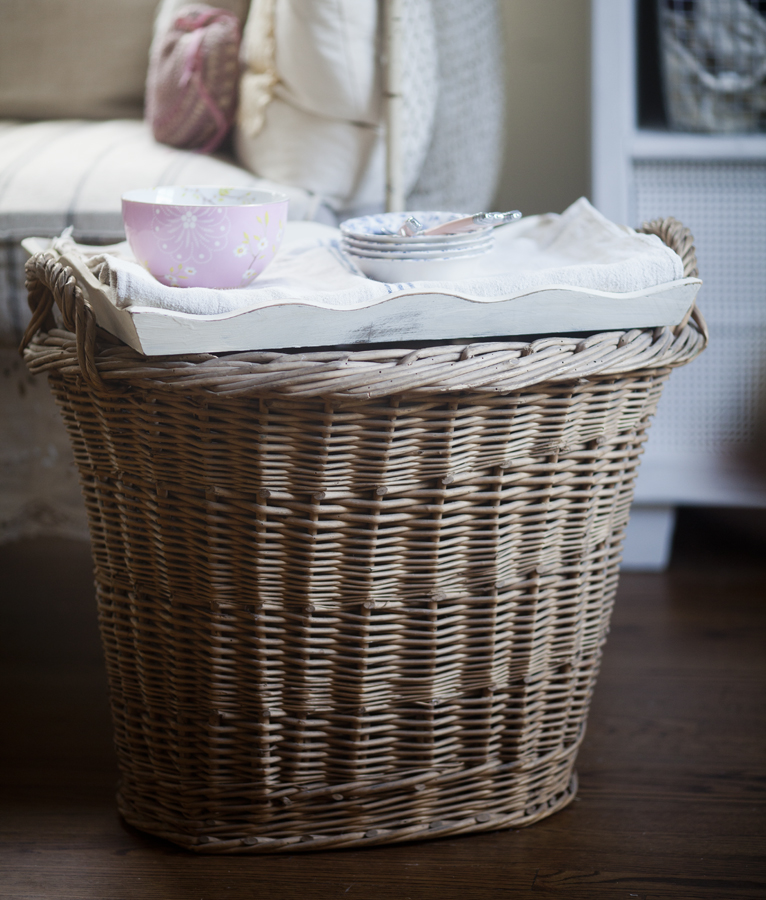 And here is the kitchen end of the guest quarters.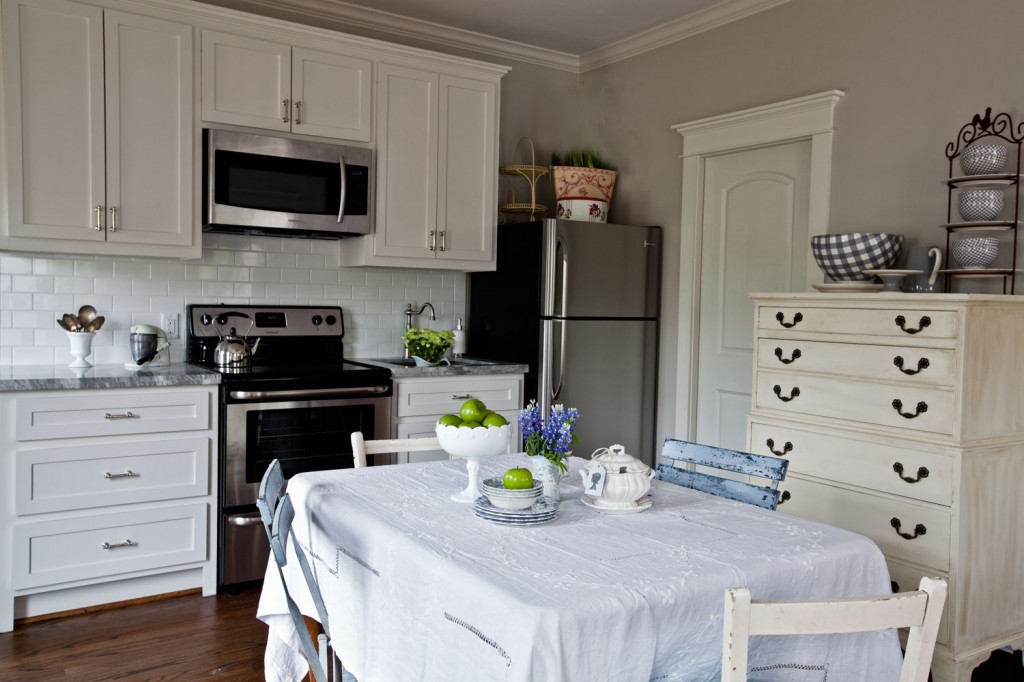 The table is covered in a vintage white linen tablecloth.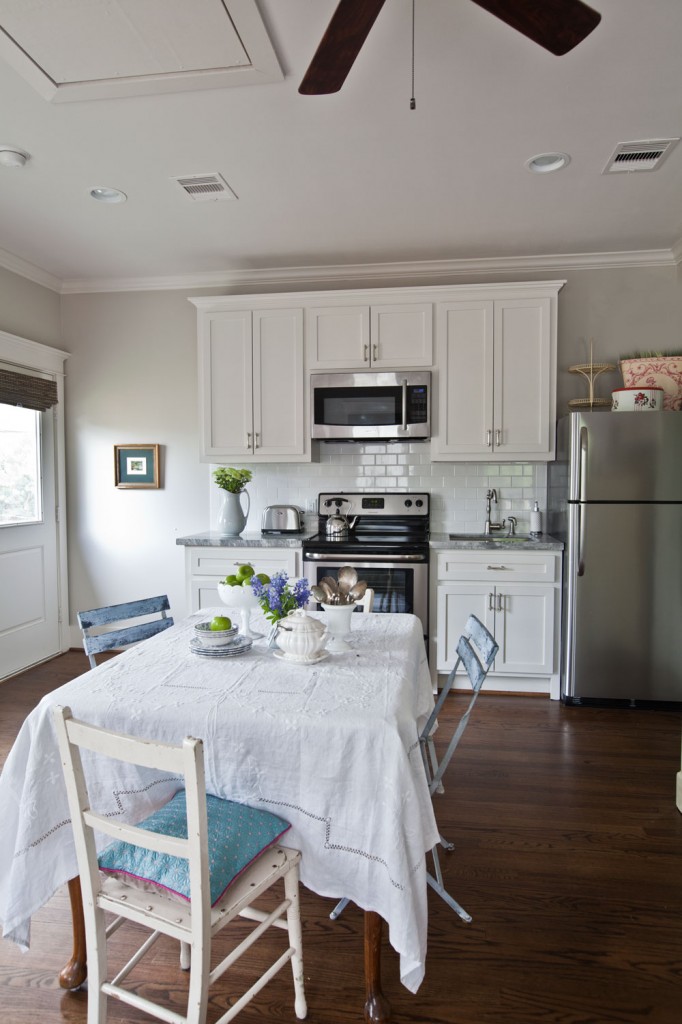 The bathroom is tiny.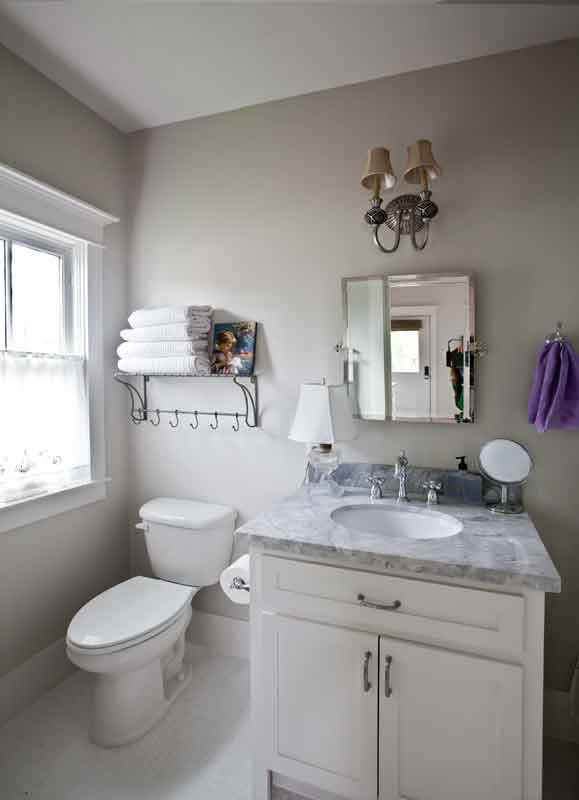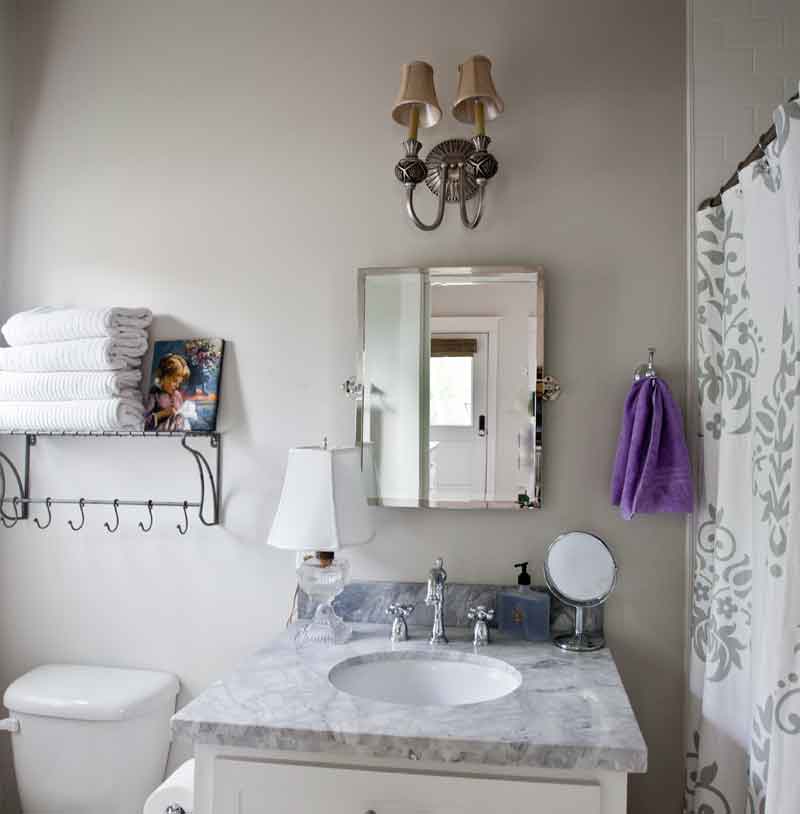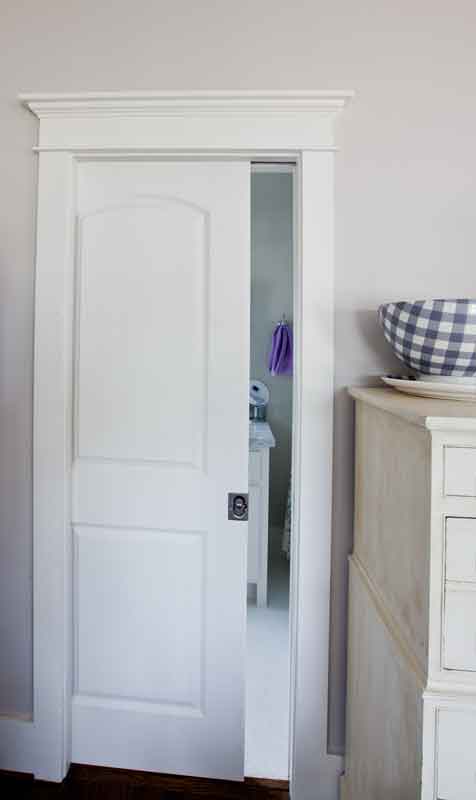 Decorating is often about evolving a room slowly over time. This room was our leftover, spillover room. This is where we put the stuff that didn't work any where else. So as I really honed in on what I wanted to do with the room, I slowly moved a lot of things out. I sell those things in a consignment store or give them away. Then I look for bargains at the resale stores that work with my vision for the room. I want this space to go a bit more romantic and French. I was stuck, for awhile, really frustrated with this room. Well stat tuned for massive changes. I think you are going to like the new look. I mean, the newest new look.