I never know where this blog will take me. And let me say upfront, I know I have been blessed by God and by you. It's all so humbling, knowing it comes as a divine gift and also from your kindness.
PLEASE VOTE FOR MY DESIGNS BY LIKING THESE PHOTOS (THE HEART BUTTON)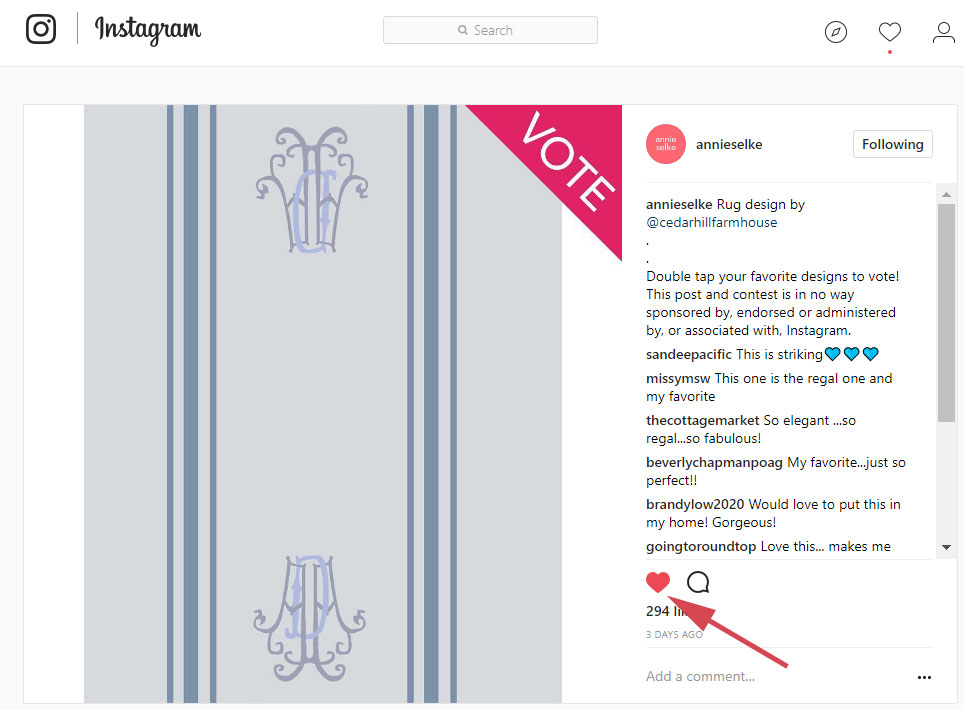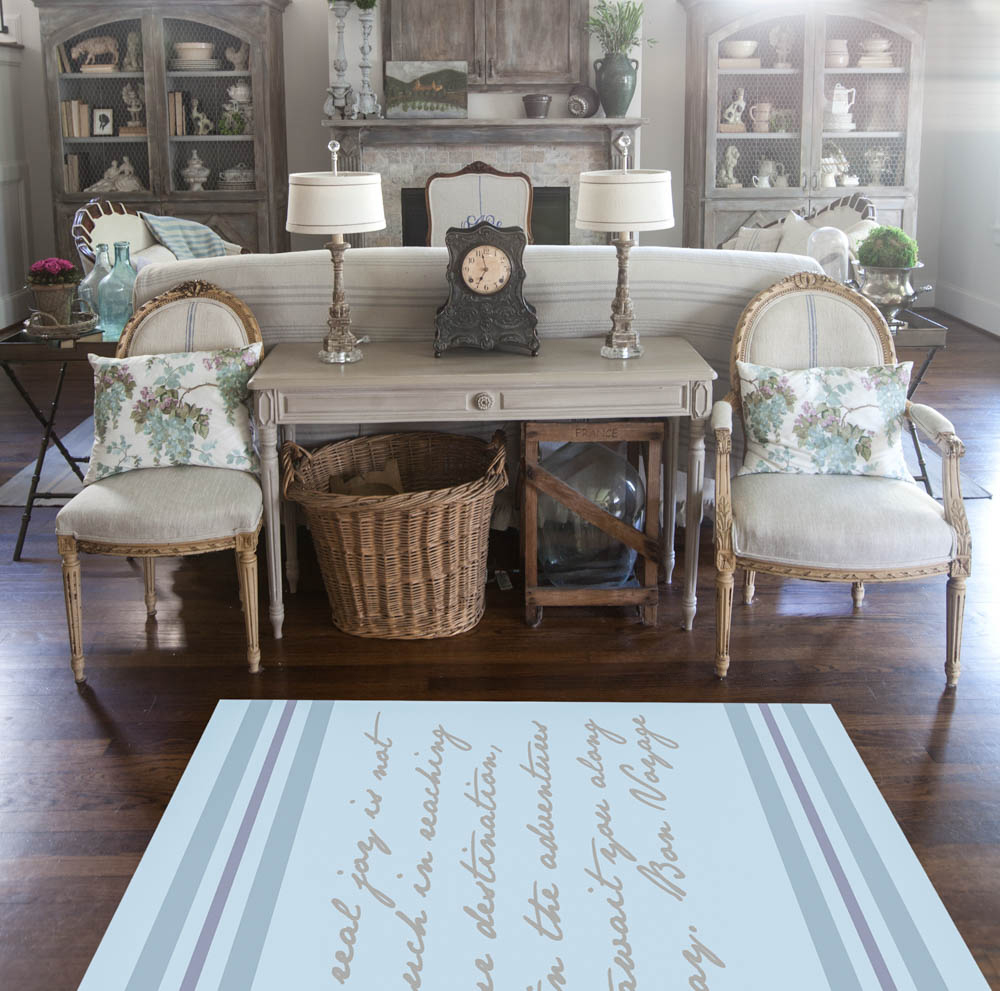 Here's where I tell you I need your help. My dream for many years (ever since I dared to dream it) has been to design things, decor items, fabrics, rugs, and more.
Then, Annie Selke, the maker of Dash and Albert rugs, invited me to join their first ever rug design challenge. I am one of 14 design bloggers in the challenge. We each are submitting 3 designs. I mentioned it HERE. The winning 10 designs will be made into rugs and introduced at High Point next year.
The voting began yesterday and will continue until Jul 30.  Simply like the photos shown on the links below on Instagram.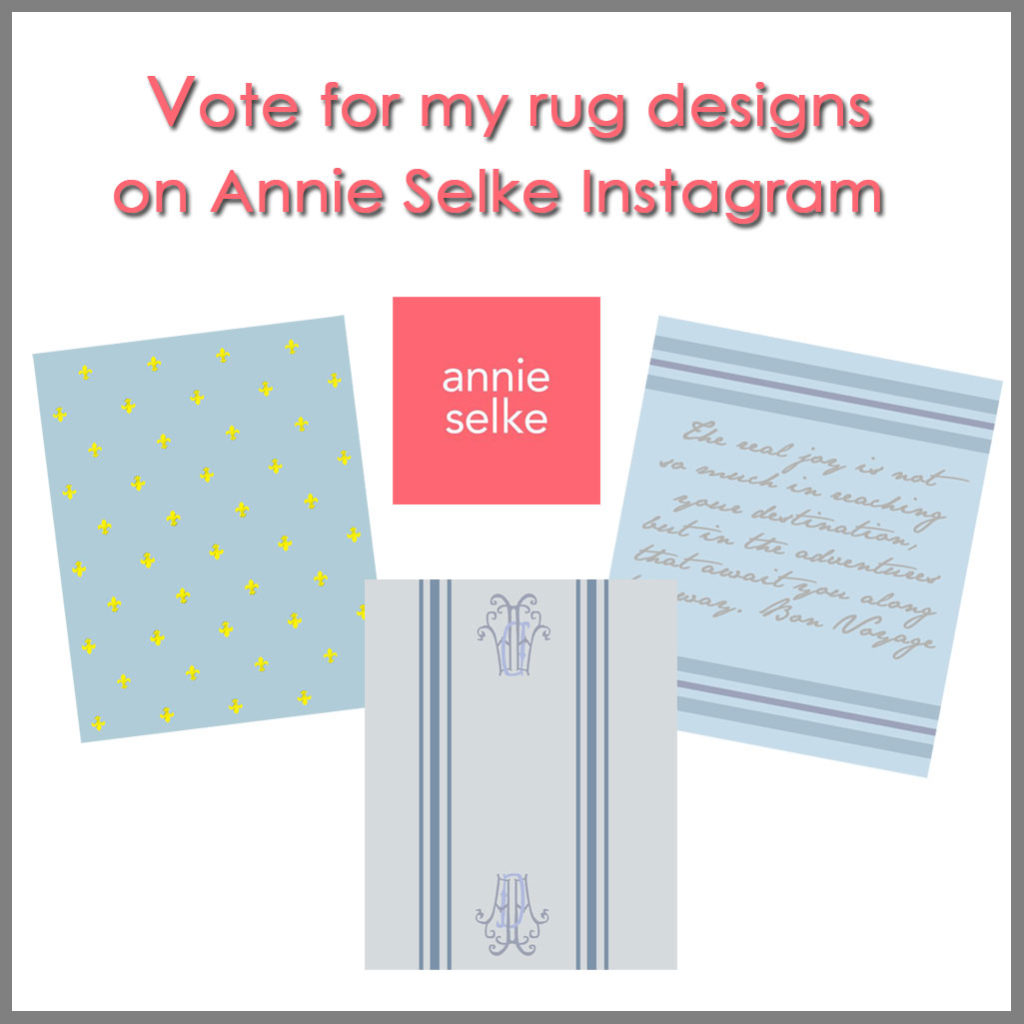 Here are the designs I submitted. This first one is based on the French royal naval flag.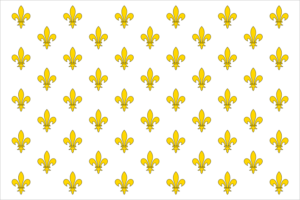 I drew my own fleur de lis and turned them in the portrait direction rather than landscape. I also rotated every other row, so there is no top and bottom of the rug. I added a duck egg blue background, and spaced the fleur de lis further apart.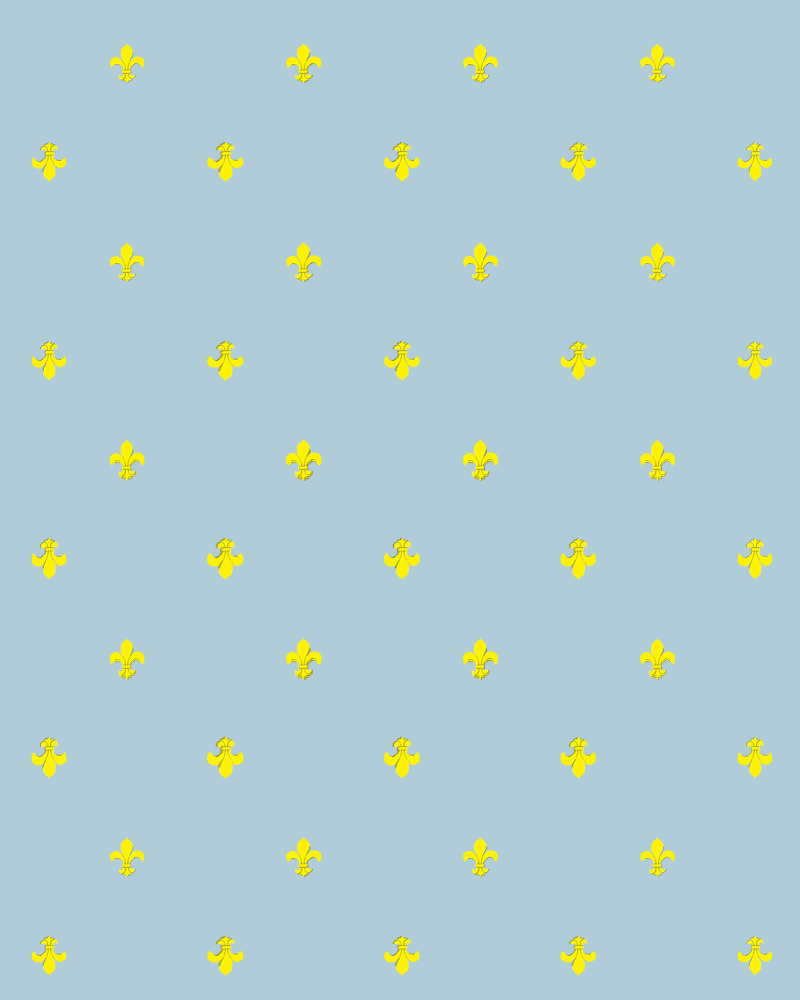 Here is what it might look like in my hallway.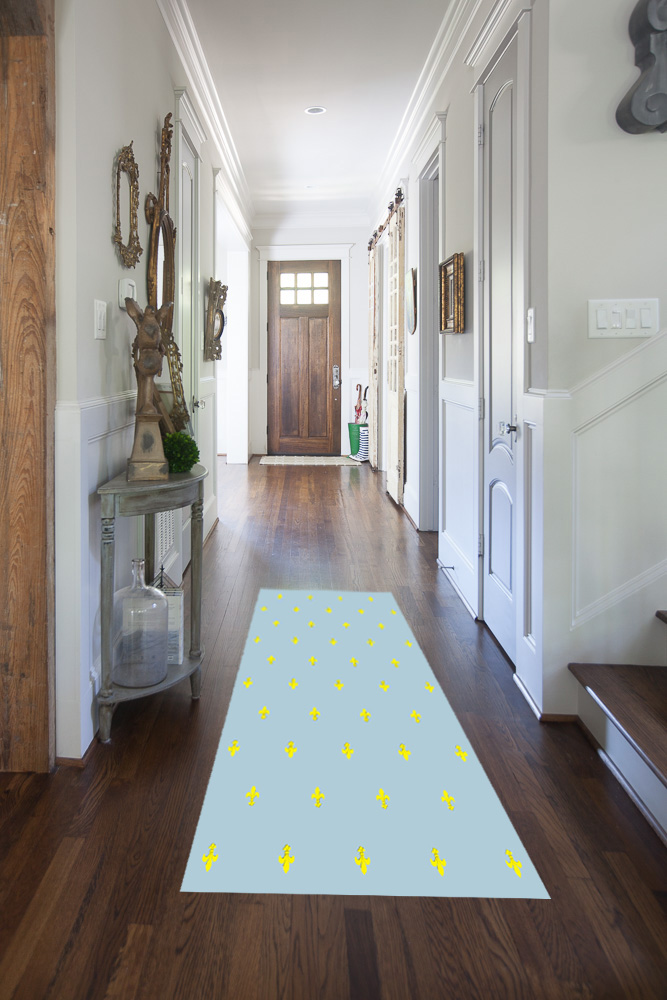 This next one is obviously based on grainsack designs. I collect grainsacks and most are not monogrammed, but some are. I love those! Here is one of my favorites.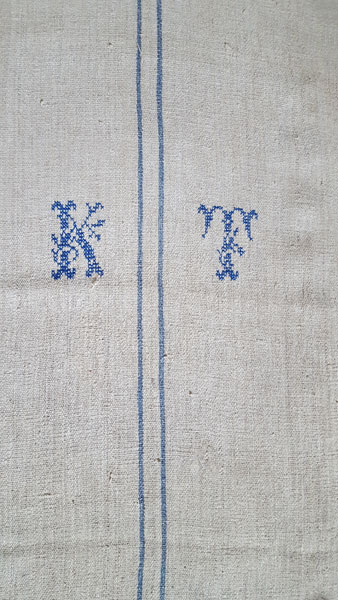 I drew a monogram with a D & A with an extra A. D and A stand for Dash and Albert. I went with two sets of stripes rather than just a center tripe.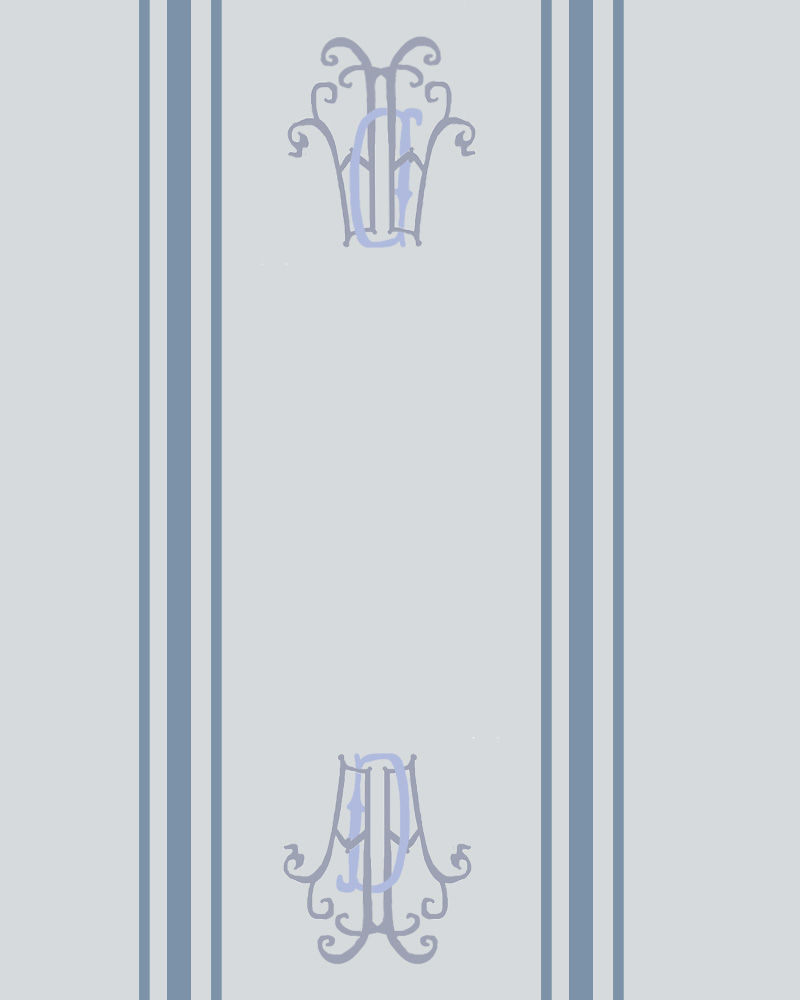 Here it is in my hallway. Well, it's not there really. This is something I did in Photoshop to show you what it would look like.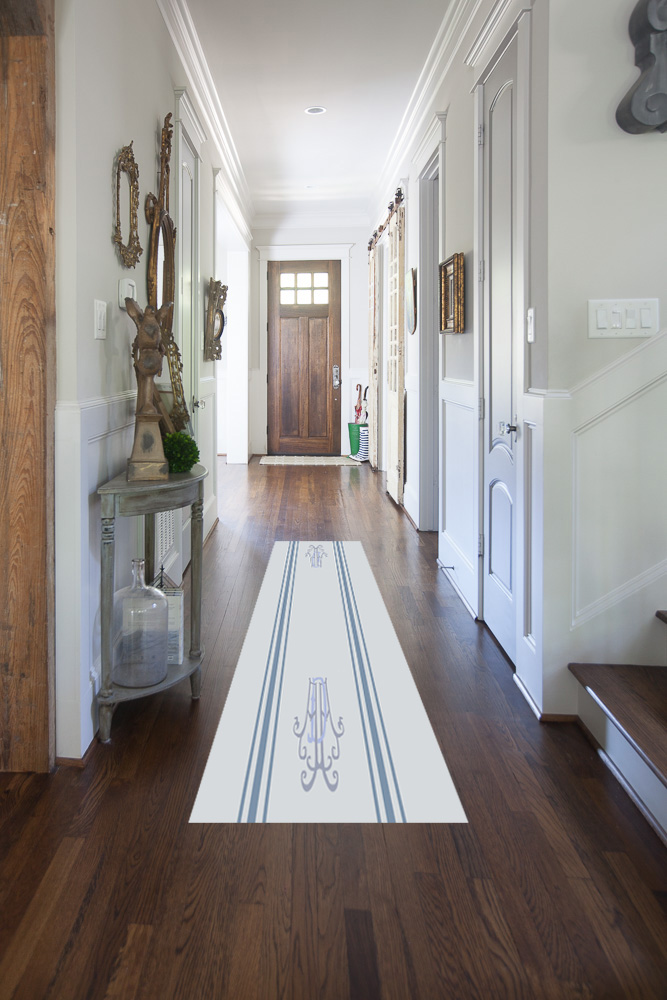 Lastly I went with a quote. I love everyone loves my font rug, and so I did my own rendition of a rug with text.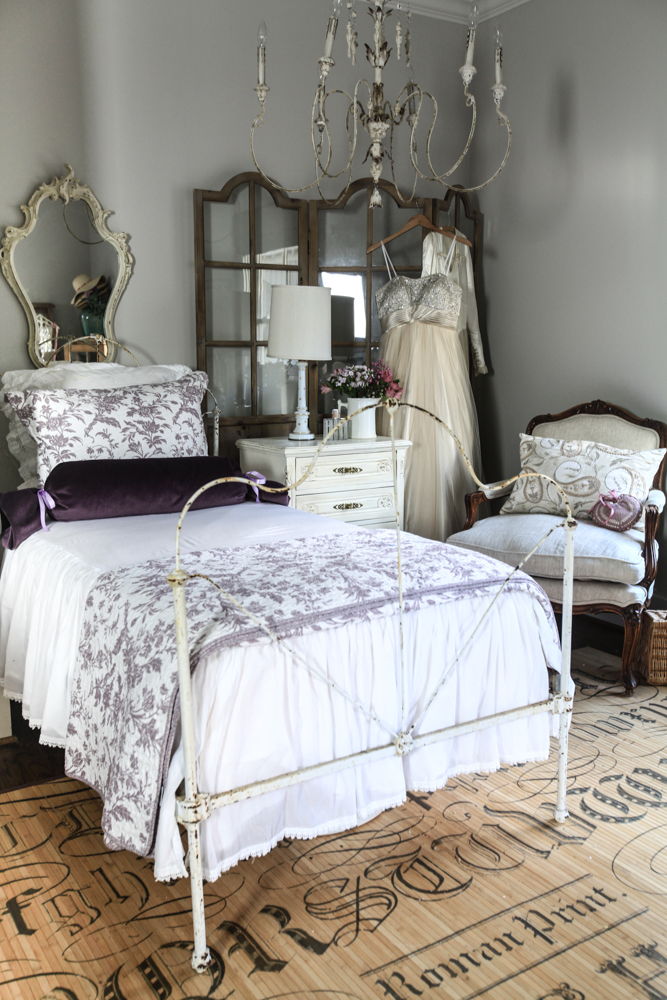 I also used the text for a quote. It's my quote and it says, "The real joy is not so much in reaching
your destination, but in the adventures that await you along the way. Bon Voyage!"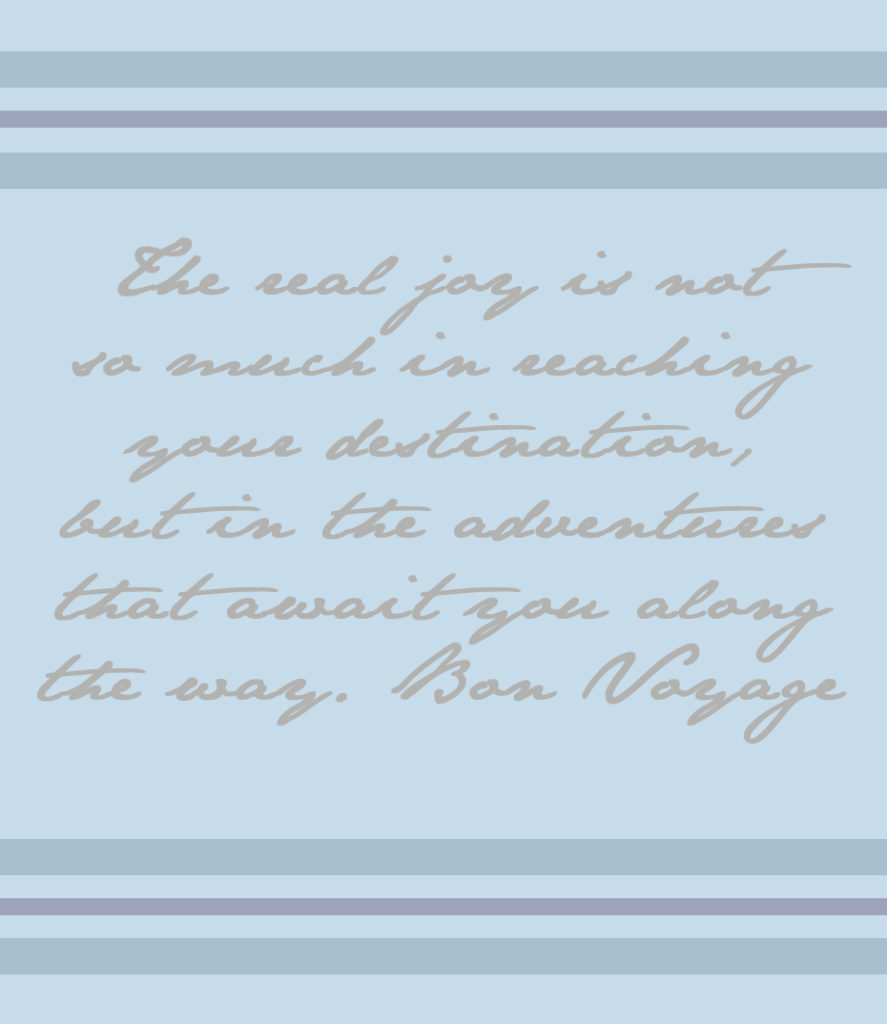 ,