So you may have seen the photos of the kitchen in our new (to us) home in the mountains of North Carolina. You can see the posts HERE.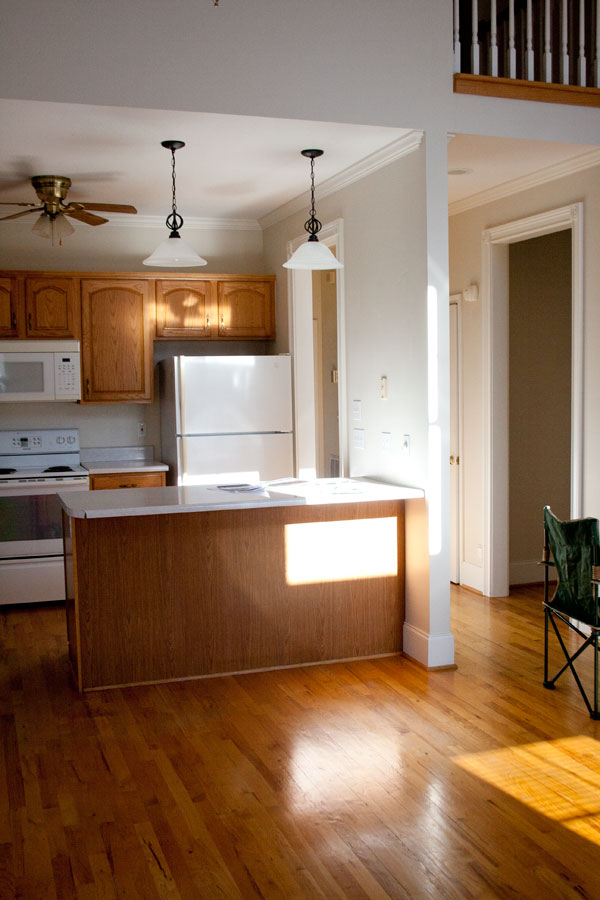 I've also shown the front of the house recently. Here it is if you missed it. You can even see the mountains from the street in front of the house.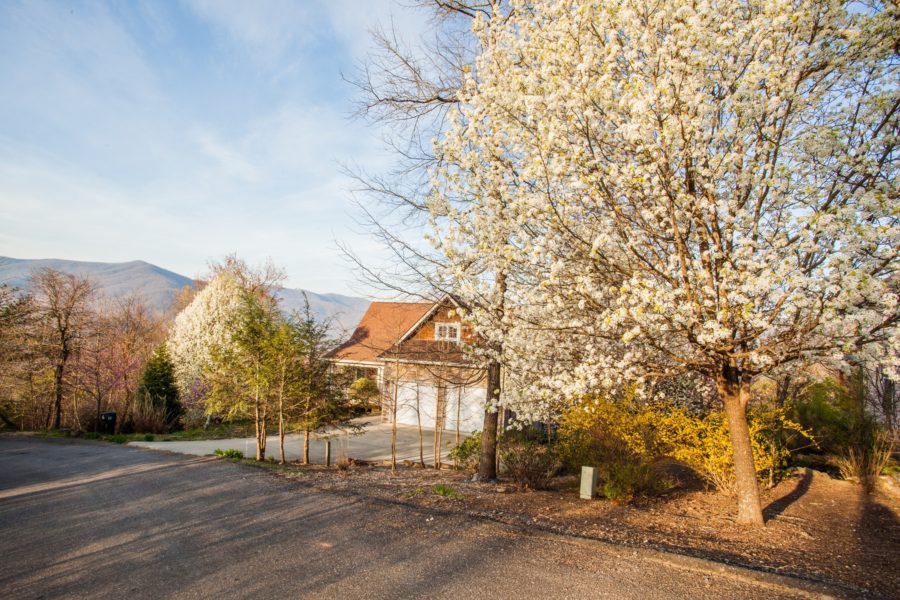 Photo courtesy of Greybeard Realty
Do NOT be jealous of my Formica countertops!
Well I have thought about this kitchen for a long time, and I thought I would give you a little peek into my plans for the space. I am not sure what we are doing this year and what will be put off until later, but here's what I hope to do. I can't guarantee these will happen, and I don't know when they will, but still I have plans.
For starters, I want that peninsula gone. It is not actually an island since it is attached to the wall. I want it out of there. It makes the kitchen feel much smaller than it is. It opens onto the great room or living room that has vaulted ceilings.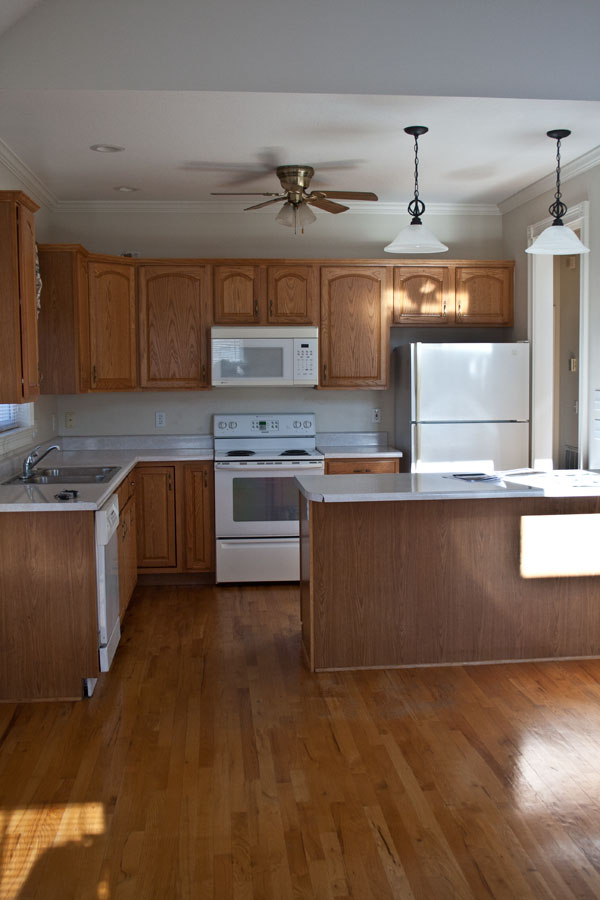 The kitchen was behind me when I took the photo. First off, I bought an antique European chandelier to replace the one shown.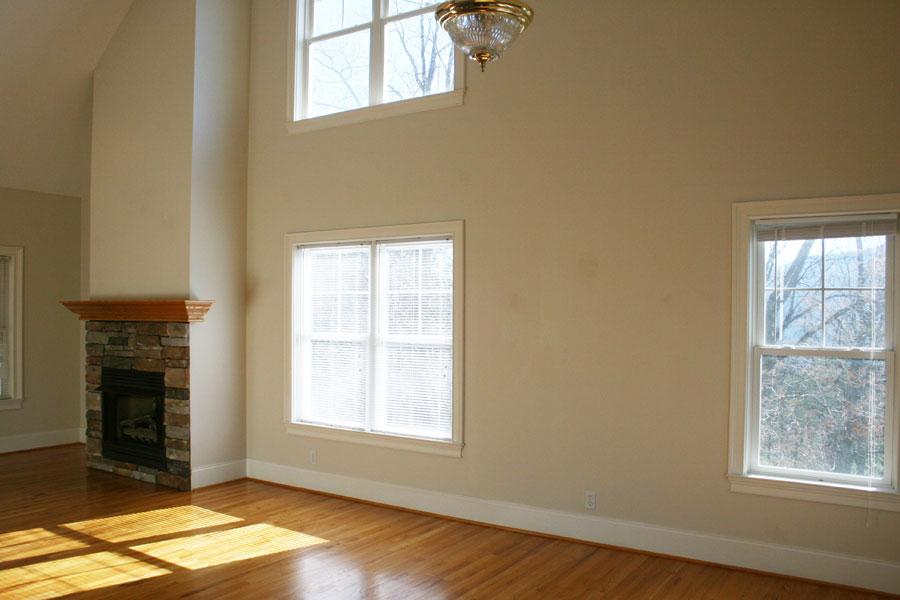 Here's what the room looks like with our furniture in here.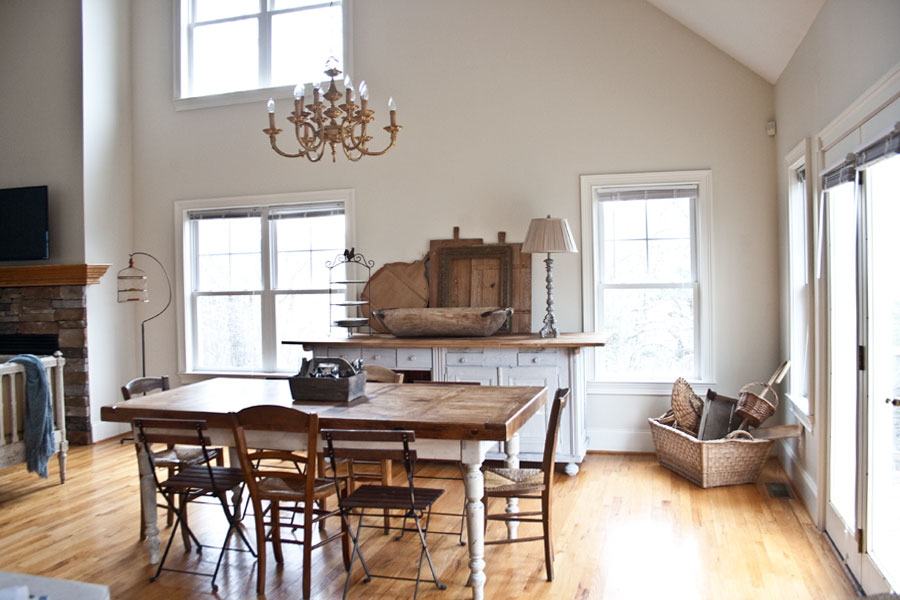 Instead of the peninsula, I will be adding an antique island, more specifically the one shown above. I plan to move it closer to the kitchen to act as an island once we remove the peninsula.
I had picked out benches for this room, but they didn't get here in time.
I just got some Parisian bistro chairs like the ones below for the kitchen/dining table. They were half off at World Market, but they are currently sold out.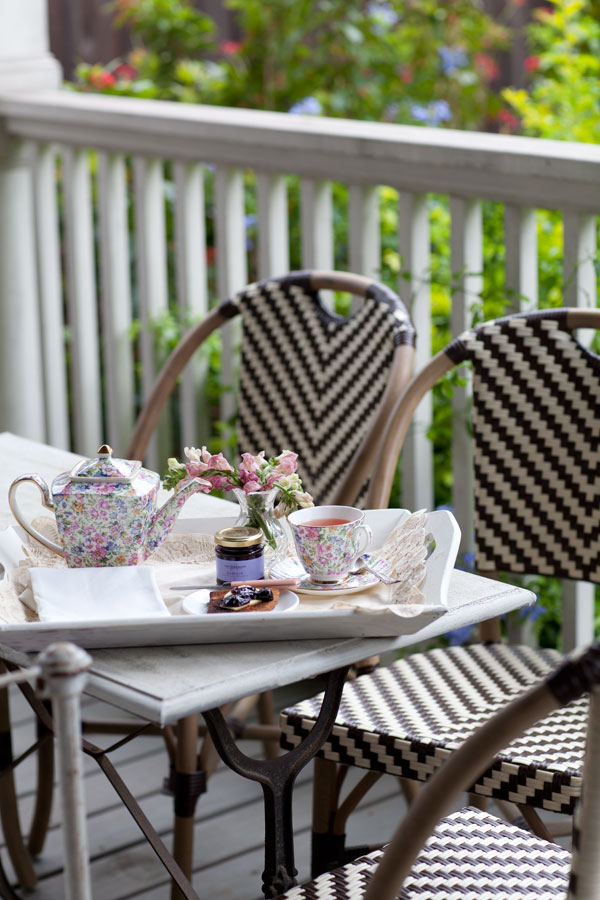 So in the kitchen I want to
remove the peninsula and add an island
remove the upper cabinets on the sink wall
replace the appliances
add subway tile to the walls, extending to the ceiling on the wall with the window.
add some shelving on wall with window
Move refrigerator to wall where peninsula is currently.
Replace cabinets with Shaker style cabinetry that goes to the ceiling.
Replace counter top with TBD
Replace sink
Replace lighting
Move microwave to the island
Add range hood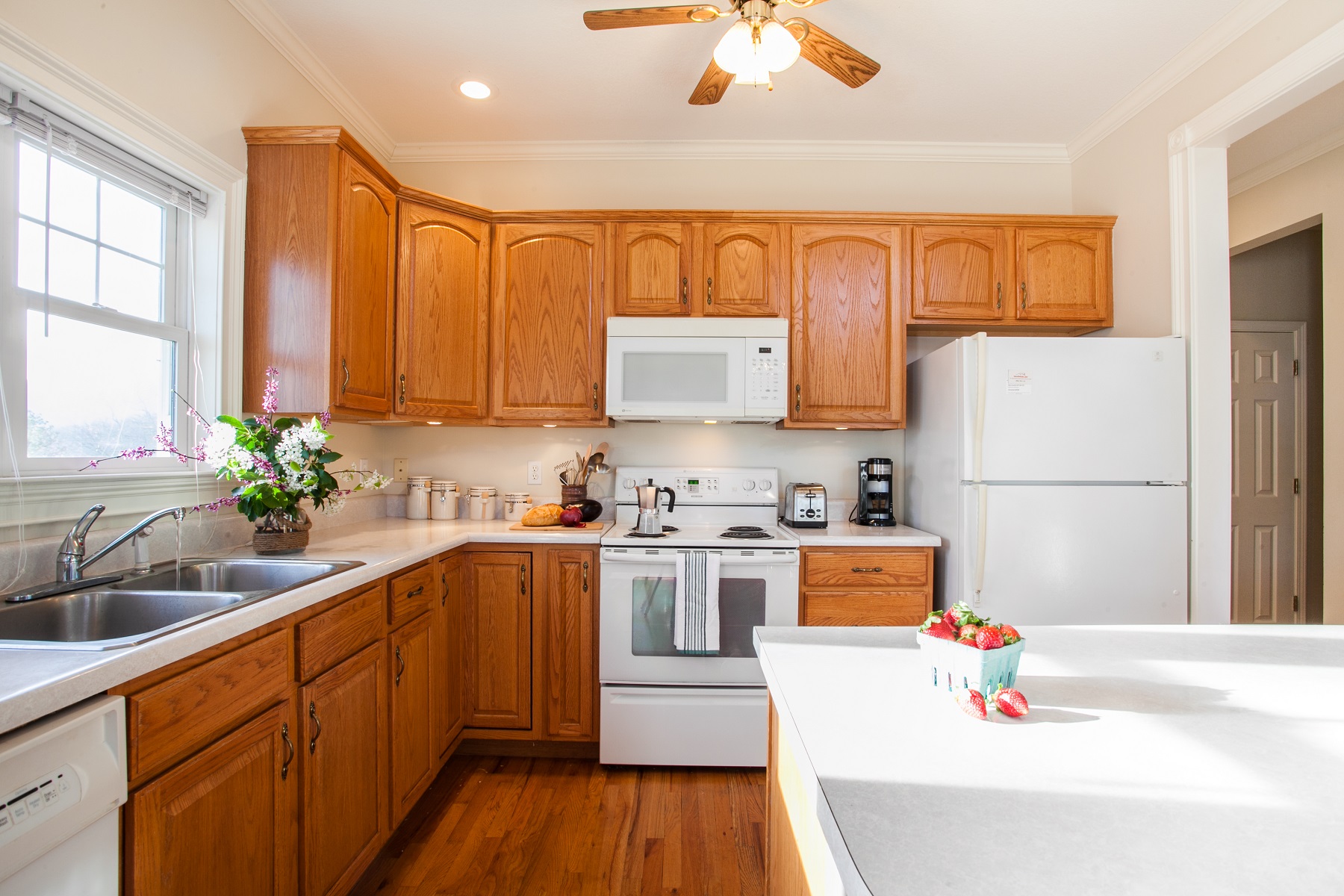 Photo courtesy of Greybeard Realty
I bought some antique small corbels I will be using for the shelves.
I've got about 8 for shelves. I'm planning to paint them, but they are not painted yet.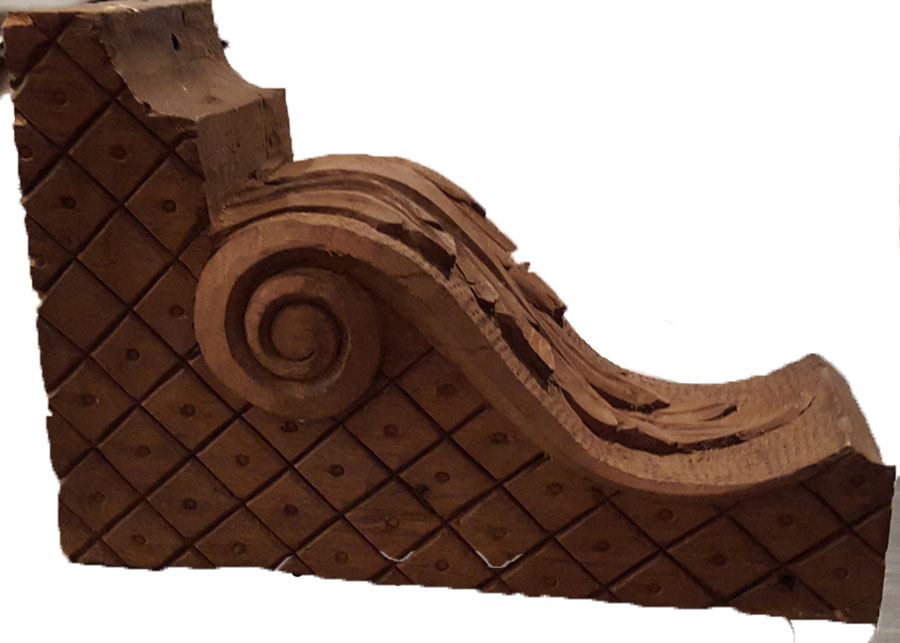 My dream stove is this one from Le Cornue. This is NOT sponsored in any way. I just thought you might enjoy seeing the stove I think is gorgeous.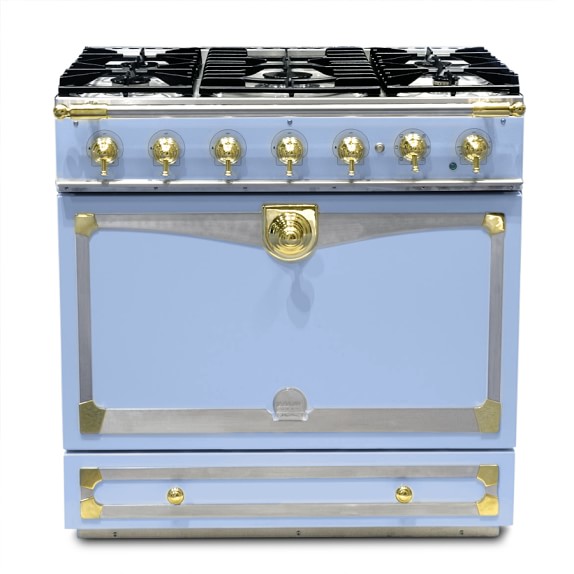 If you want to see my inspiration photos, I'm collected several on this pinterest board, CLICK HERE.
If you would like to stay in our mountain house in Black Mountain, NC, you can find it at Greybeard. Use promotion code Cedar Ridge to get 15% off.
I've got lots of new things in the shop! The Macaron towels sold out in hours, but no worries, I just added more.