This room has gone through so many changes over the years. This is where you last saw it. The gray chairs are from BIRCH LANE.  I did a post on them HERE and HERE.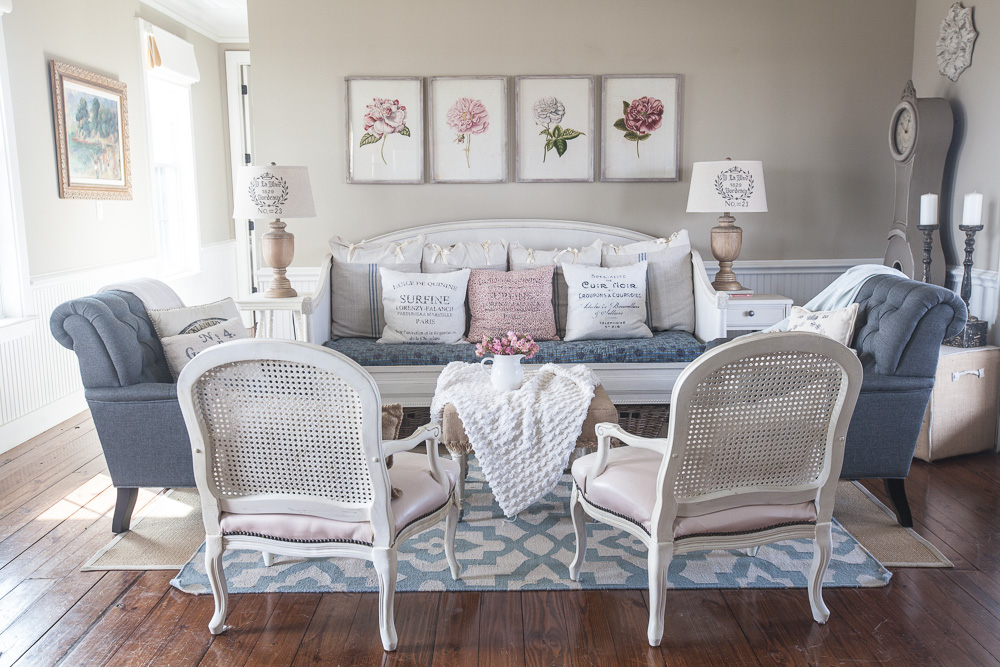 It wondered if I could get away with adding two more chairs here instead of the caned chairs. Would it work? I decided to try it. These chairs a good bit bigger than the old caned chairs, but man oh man, are they comfy!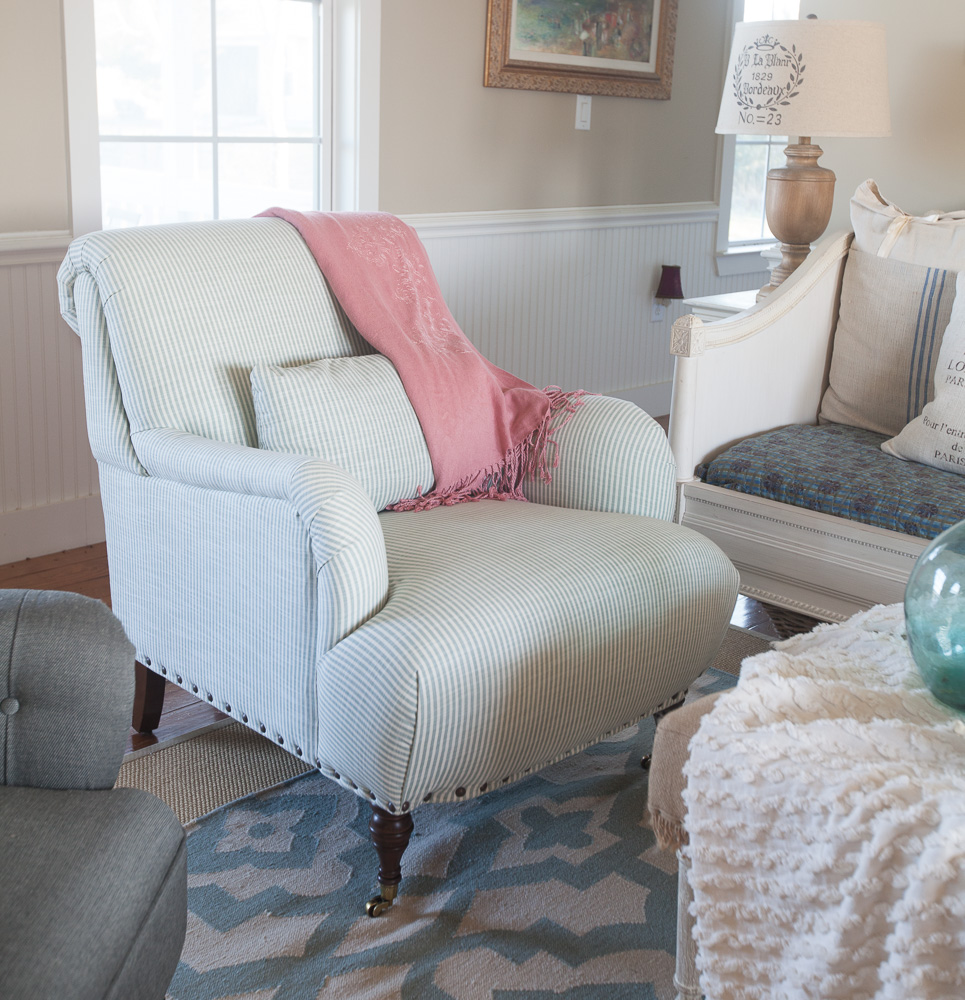 They are so pretty in person!!! The gray chairs are comfy, but these are super comfy. And I love a chair that has casters. The casters are pretty and they make moving the chairs easier also. They come with the matching kidney pillow, but I also love the look of the lilac pillow in the chair.
The blue and white chair has been discontinued. It's generously sized, but still not a large footprint. As you can see my room can't handle anything too large.
The gray chair has been discontinued.
I could have selected something really 'Frenchy' but we really needed something practical, sturdy and comfortable here.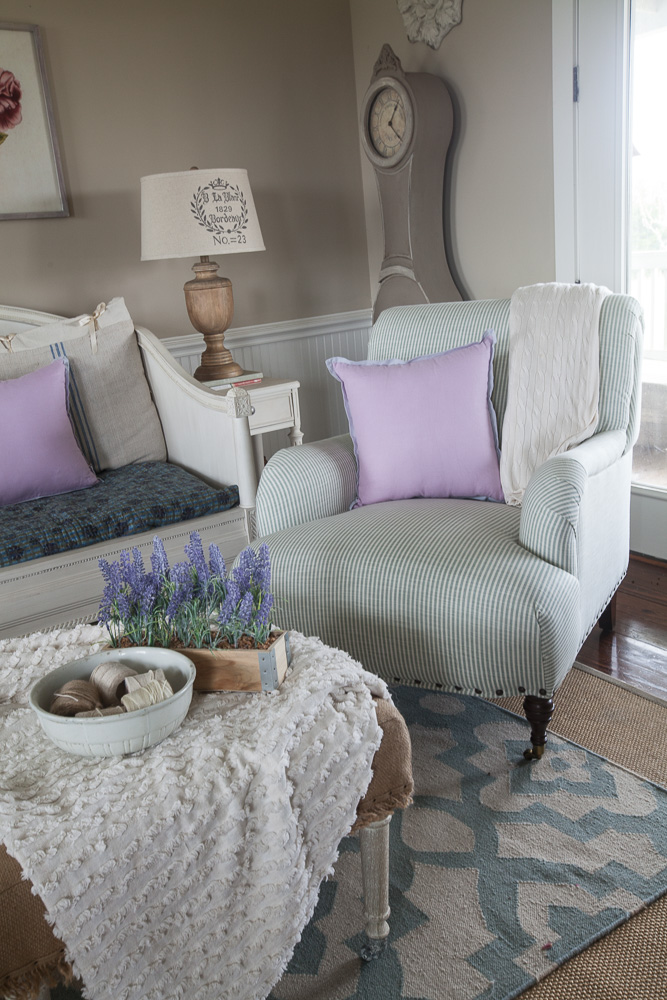 Yes I moved the chairs around to see which configuration looked the best and worked the best in the space. You can see the farmhouse is small and full of windows. The light just pours in during the day. I am thinking I might make a slipcover for the ottoman so it will go better with the new chairs.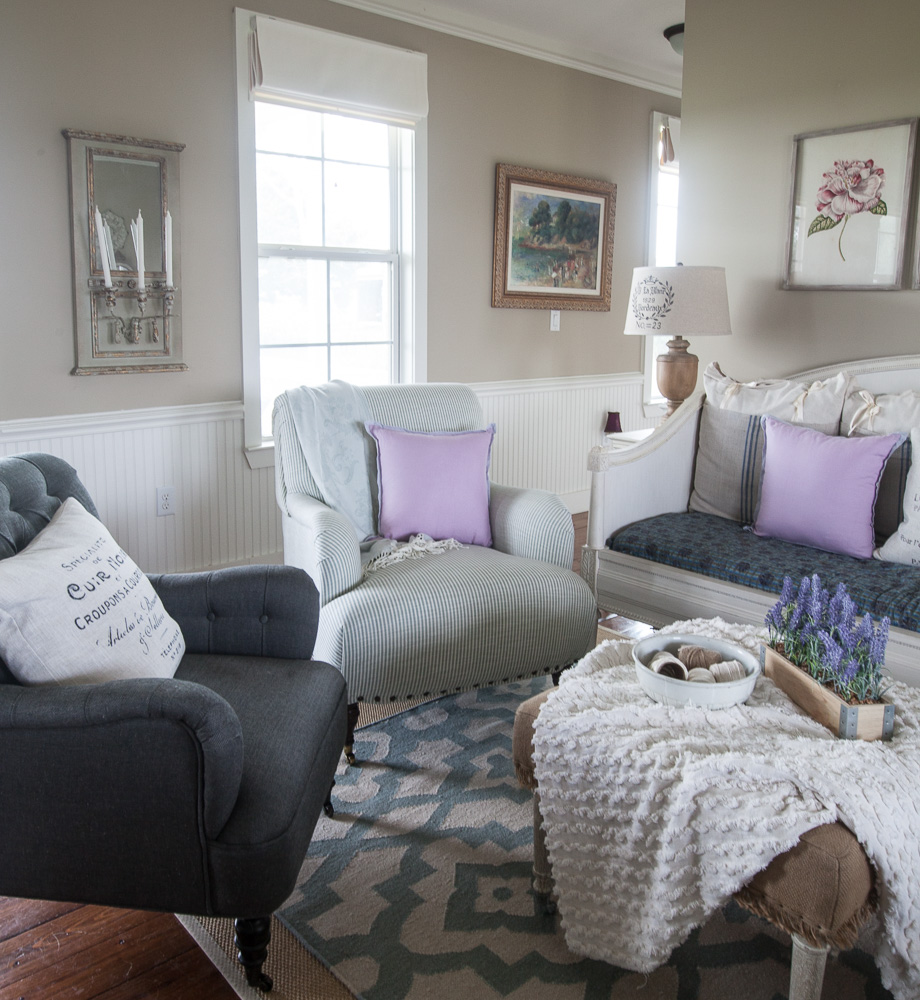 This configuration has the gray chairs in front. I like this.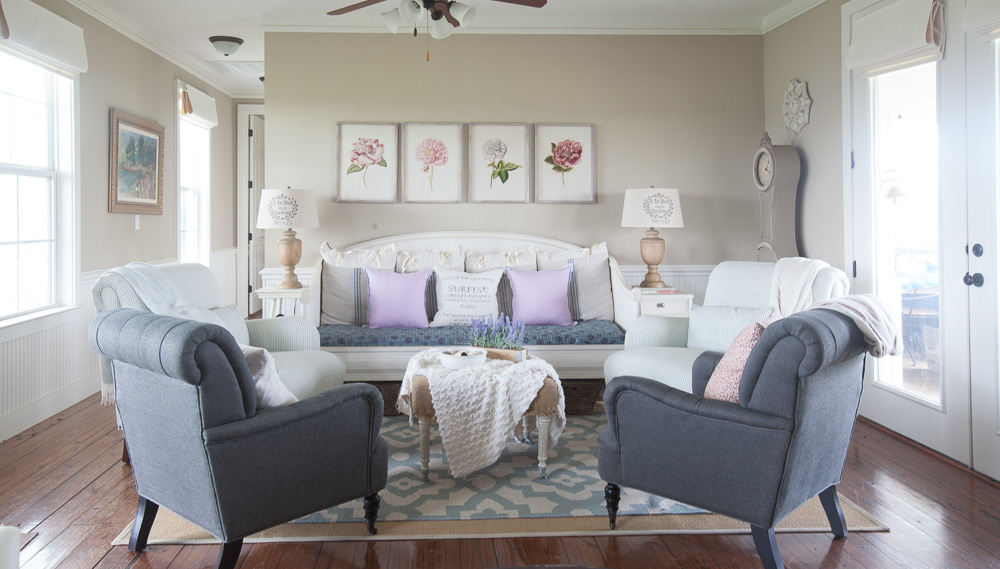 To be sure this is a better setup than when we had the church pew in here. The room felt like it was two separate spaces.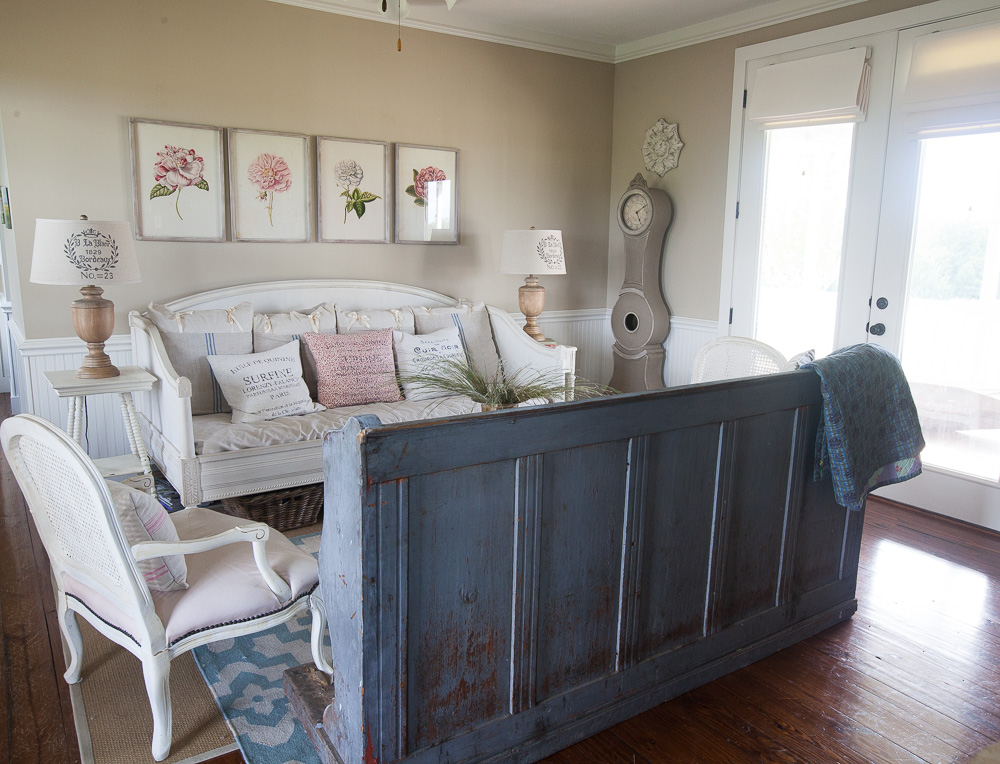 Here is the other way I arranged the room with the striped chairs in front. I'm not sure which way I prefer, but I will say it's great having so many comfortable places to sit in here. The church pew was pretty but not a place you would want to sit for long. I knew it wouldn't stay in here long. It was a space filler until I got these chairs. I angled the chairs to give the furniture arrangement the most open look I could.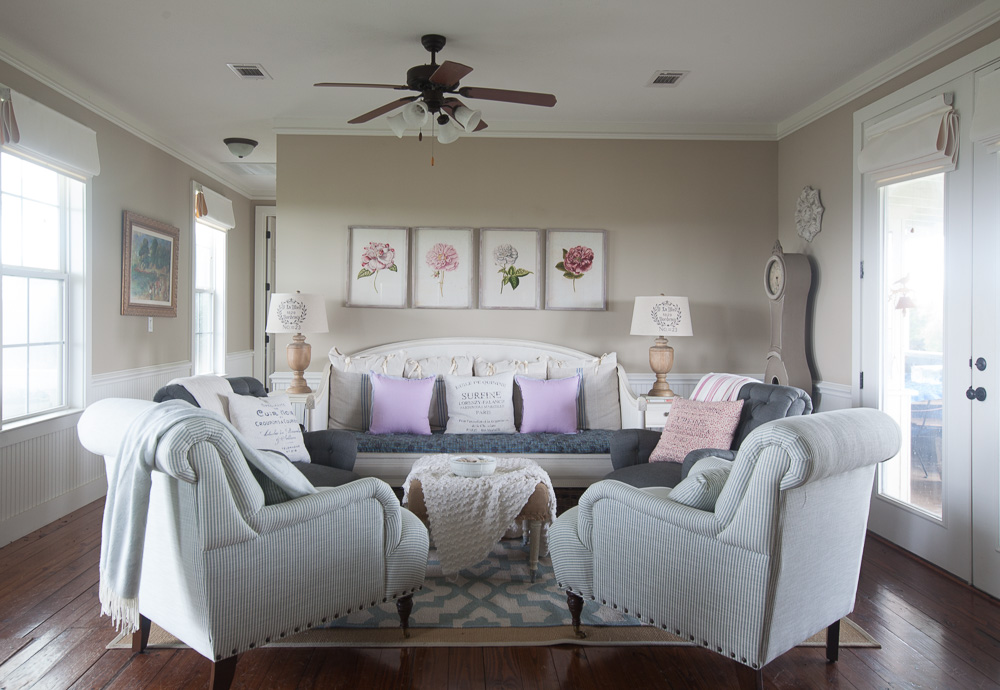 If you don't need a sofa, it's a great look to have four chairs in a grouping. But I always like to have a sofa in case someone wants to take a nap. I'm not saying that person is me, but it could be.