It's Fall on my farmhouse porch today. I always love the seasons as they change on my porch. I think of the book Colette wrote called PARIS FROM MY WINDOW, and I think about Texas from my porch. This is my view of Texas.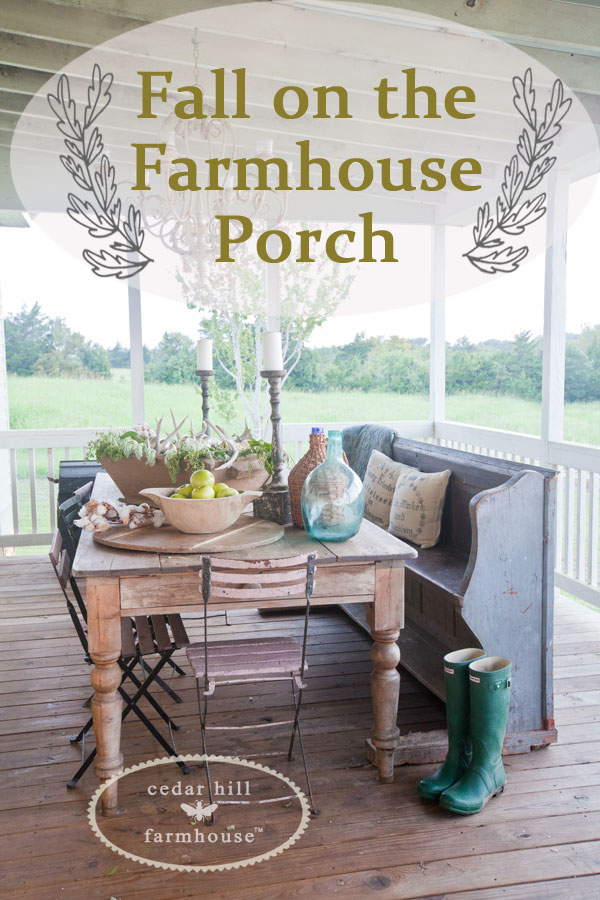 It's a very small view of the state, but this is what I see, what surrounds me, and what informs my decisions. As you can see everything is still green although it's September.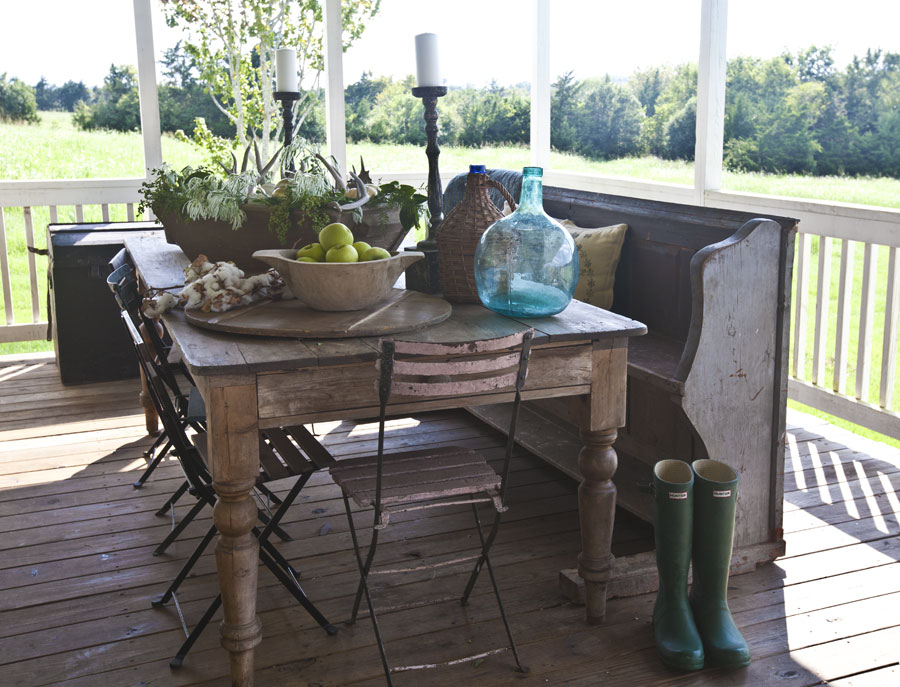 Did you see my church pew? It's it divine? I love the color and how it's so beat up. I found it in Round Top, but it's been brought over from Europe.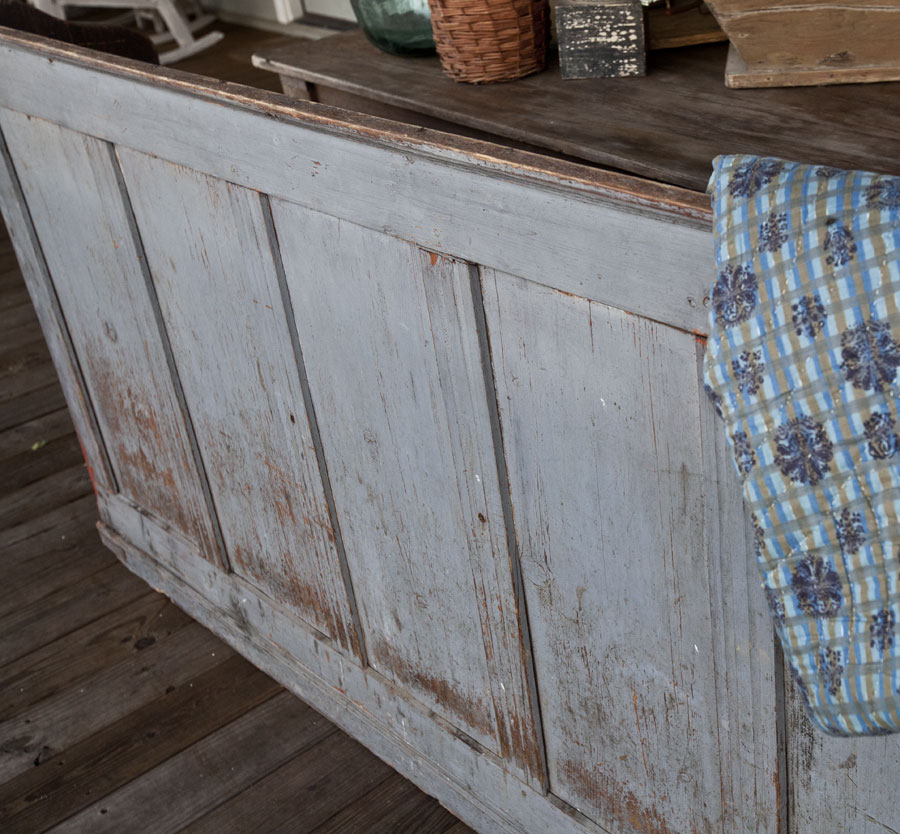 The table is full of things you might have seen a hundred years ago, a homemade peach pie in an iron skillet, fresh apples in a wood bowl, a demijohn bottle, and other goodies.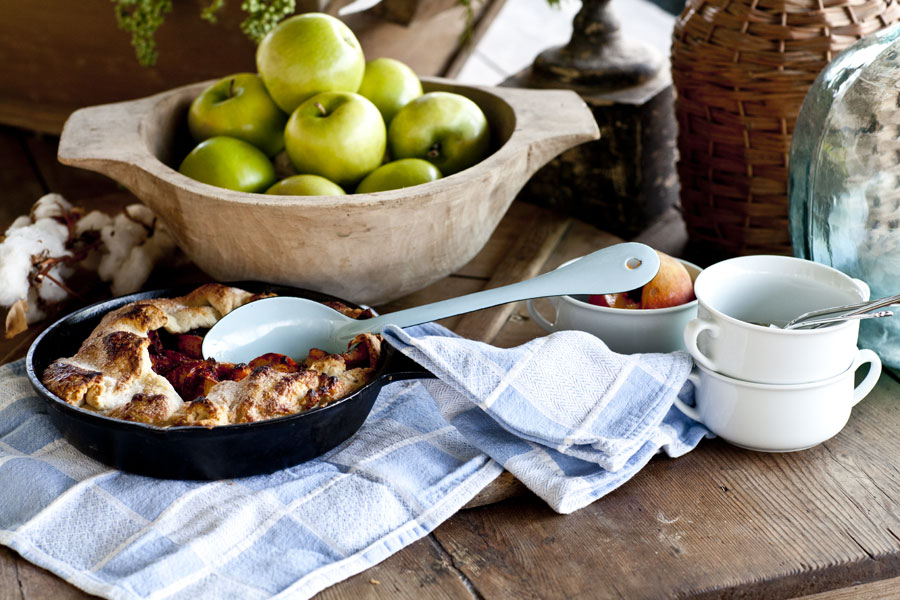 Note the round blue bottle which is very, very rare. The bottle in the which holder is also a blue, but it is more of a cobalt blue.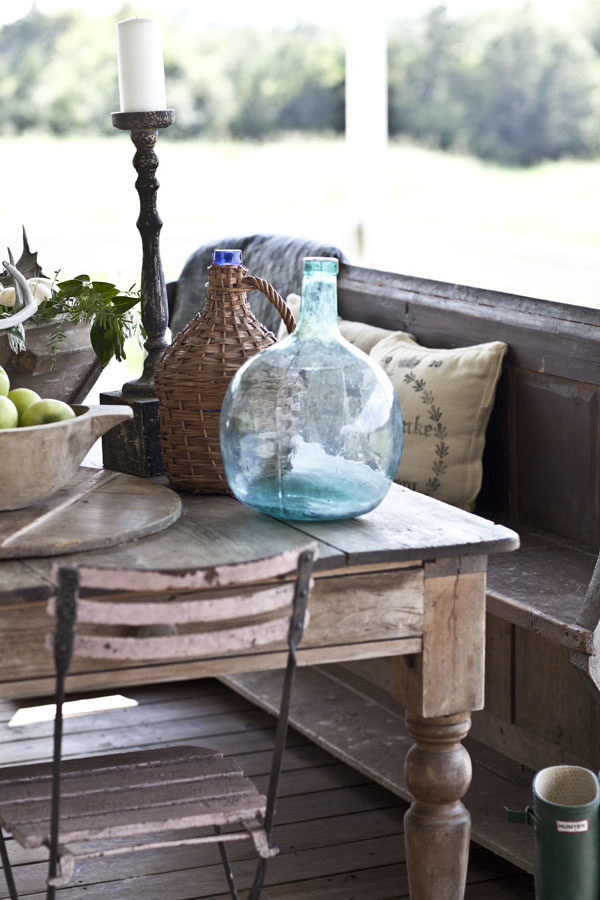 The large wood box is full of cuttings from the farm, antlers I found, some real cotton plants, and a few pumpkins.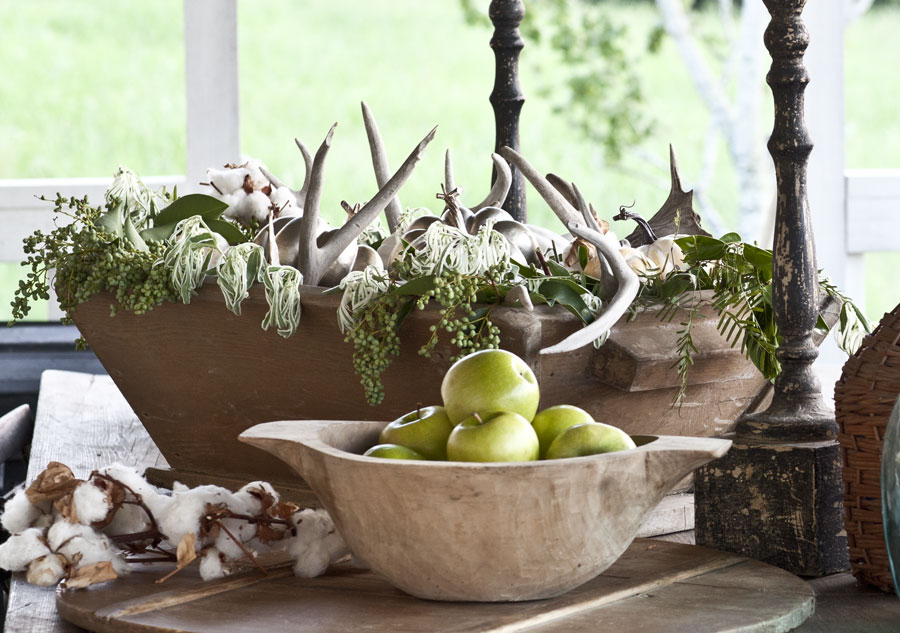 Has it cooled off where you are yet? Here it is still hot, but I'm hoping for cool sweater weather. I'm ready to snuggle up in my favorite blanket by the fire pit with hot chocolate.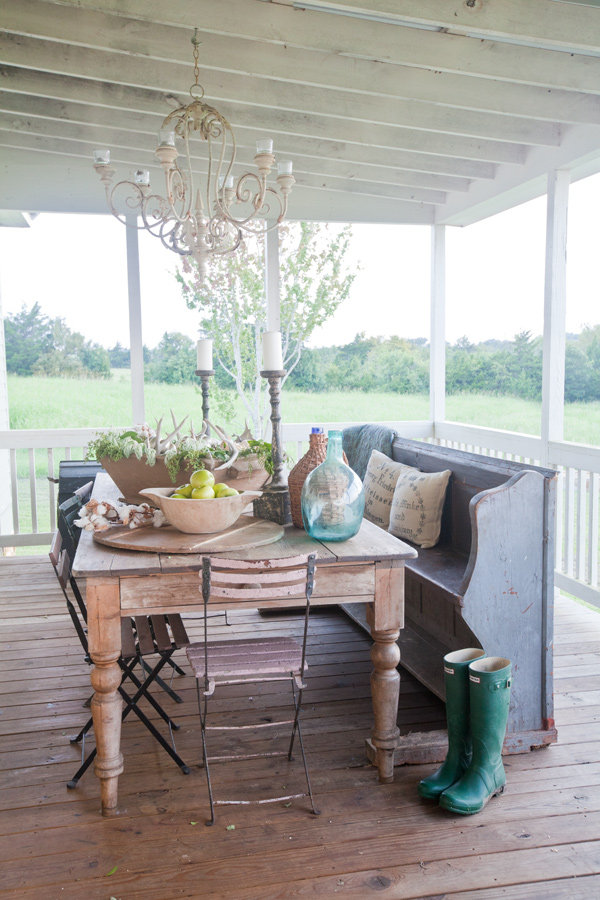 What's your favorite part of Fall?
Here are the simple elements I used for the Farmhouse Fall look – wood bowls, apples, antlers, pumpkins, a vintage quilt, soft pillows, farmhouse candlesticks, and boots.
Pin for later.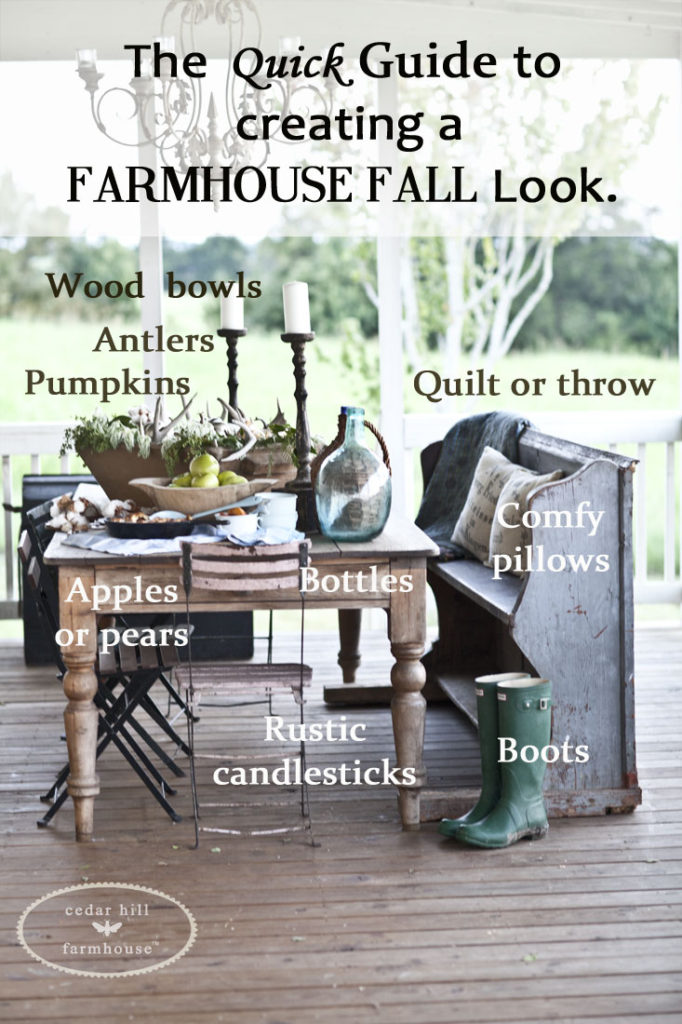 Don't forget about my giveaway. Every comment during the month of Sept automatically enters you to win. Fine print HERE.