If you are new here, you may not know this about me, but I am crazy about dishes. I mean I LOVE dishes.  I leave stacks of them about my house, not just in cabinets. It looks like I am always getting ready for a party, and in a way, I am!  I'm getting ready for you.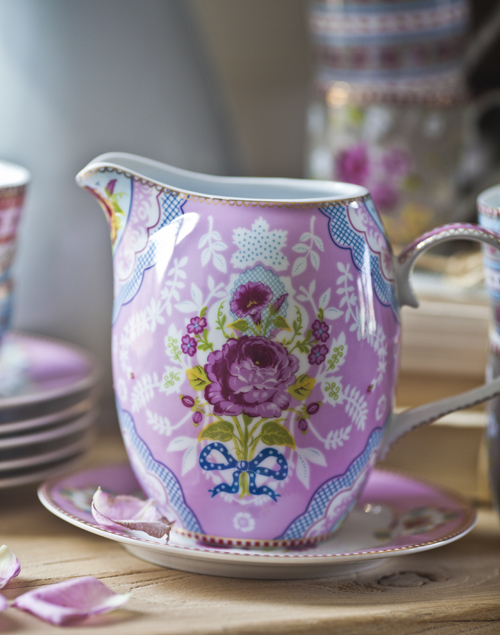 Plates, saucers, cups, bowls, pitchers, you name it, I have it, and love it.  I sometimes wonder if you have have too many dishes.  But then I decide that's CRAZY TALK.  I use them all over my house, on the wall, in cabinets, on shelves, and scattered here and there.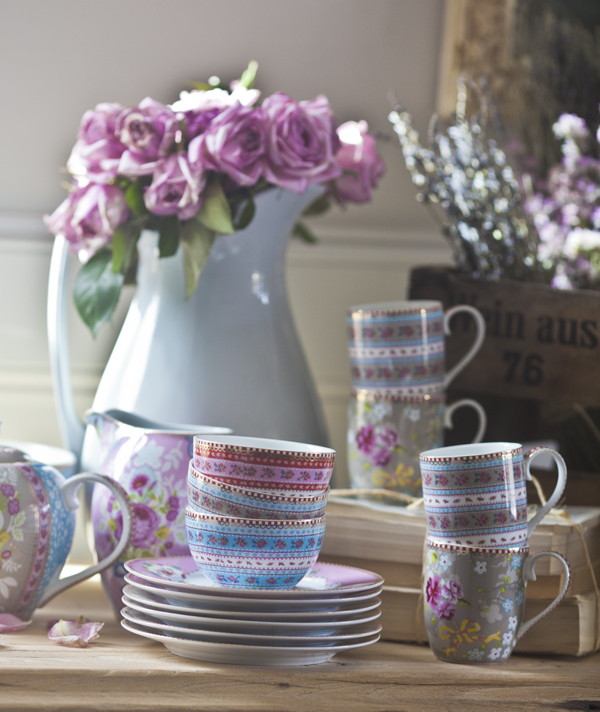 I believe in having pretty things and using them. I use pretty dishes at my house every day.  I make a pot of tea every morning, and find a darling cup or mug to use.
When I have friends over, I pull out my pretties for them to enjoy too. I don't believe in just using pretty dishes for special occasions. Every day is an occasion! Every day is special. You are alive; let's celebrate!  I also like to use my silver every day too.  What's the point in having it if you aren't going to use it?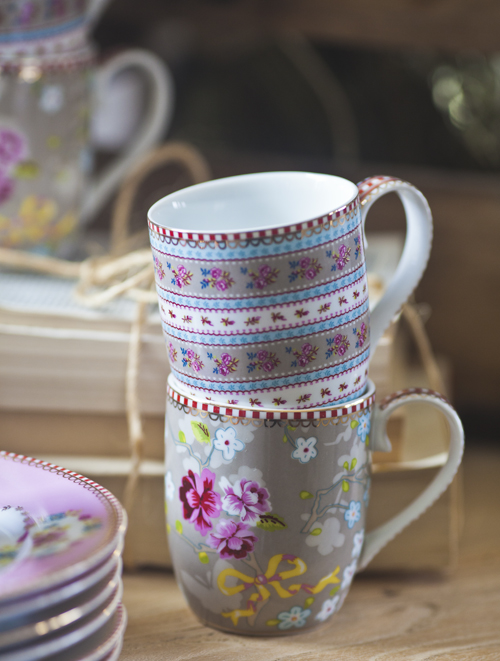 (I want to introduce a new brand I am partnering with, Heritage Lace. I have received compensation for this post. And you are going to love their beautiful things.)
I think you can see what I love about the dishes from Heritage Lace. These dishes are from their PiP Home collection.  The colors are bright and cherry. They are elegant and fun at the same time. My daughter just adores pink, and she couldn't stop screaming when she saw these adorable dishes.
True story, when I was photographing these lovely dishes, my daughter's tutor arrived. I explained that I was in the middle of a photo shoot, and to excuse the mess.  She said she could tell how happy I am, since I am always smiling when she comes over.  She could see that I love my job, I mean I'm photographing pretty dishes, how can I not be?  I said, "I know! Isn't it divine?"  I LOVE what I do. So you may not be photographing pretty dishes, but you can sure be using some.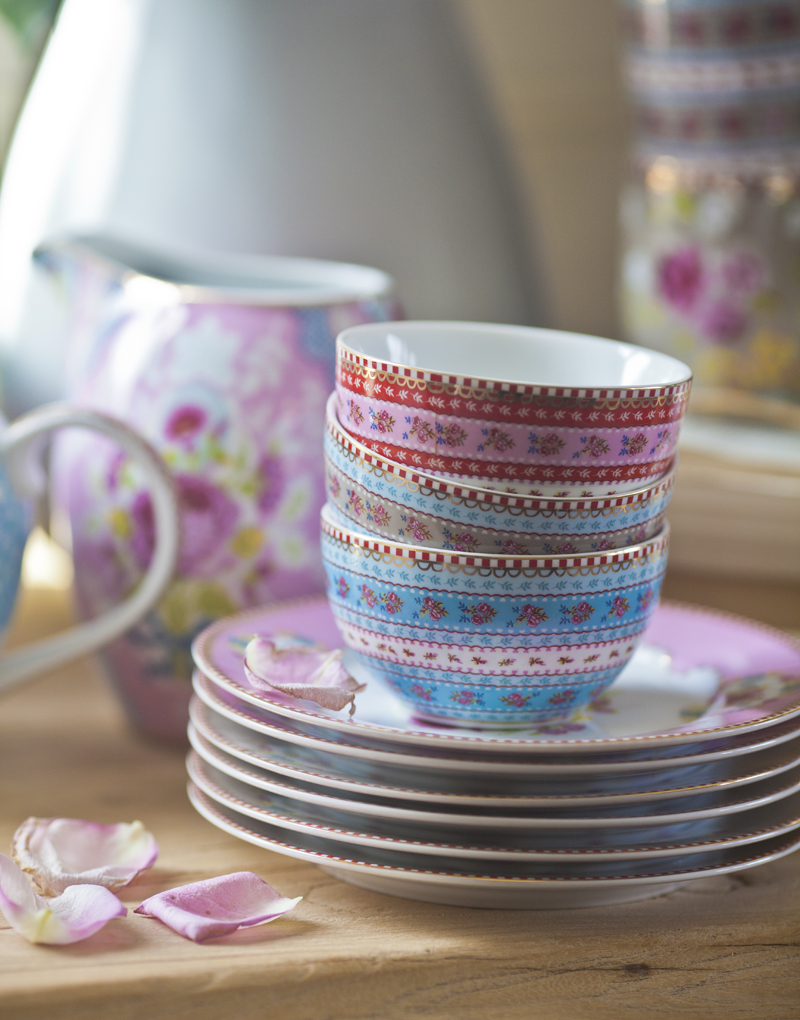 I'm having some girlfriends over soon, and you can bet I"ll be using these dishes so my guests feel extra special.  It's a little known fact that if you use pretty dishes, the food doesn't have to be as good. Shhhh… it's a secret.
For more information on any of the delightful dishes featured here, go see my friends at Heritage Lace.