I remember when I first began decorating. I always chose the most complicated patterns for my rooms with bold patterns and lot of colors. There's NOTHING wrong with that, however, it does make it work difficult (but not impossible) to add other fabrics to the room. In fact if I use one of those complex patterns, I try to use no more than one in any particular room.
Over the years, I find myself moving more and more to very simple, and even rustic patterns. I really love a simple stripe or check. I used to find those patterns way to pedestrian, but now I am drawn to their simple elegance.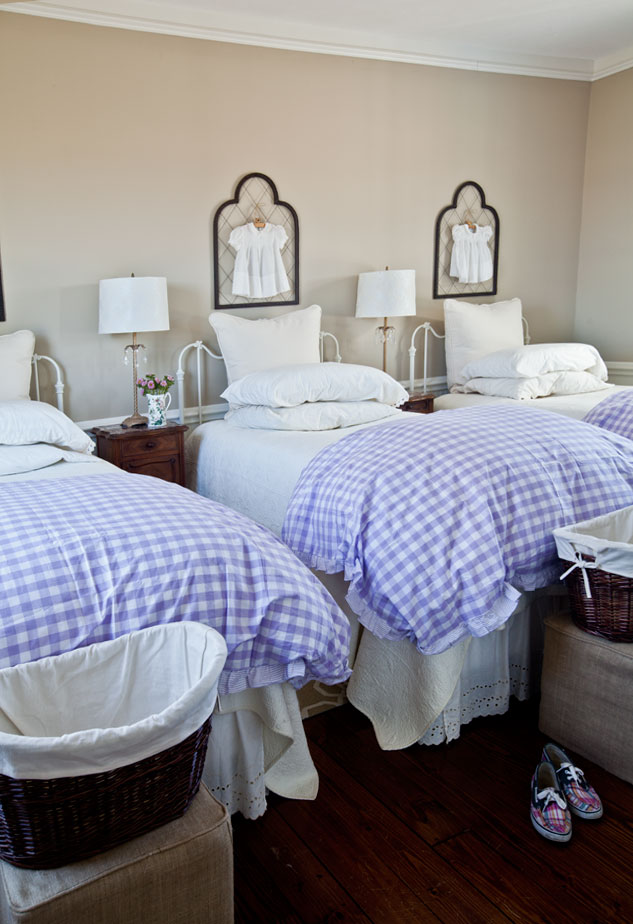 The reality is there is an  elegance to these simple patterns. More and more I appreciate how they are pleasing to the eye, and create a more timeless appeal. I find that I don't tire of the simple patterns and solids as quickly as I did the complicated patterns. The more complicated patterns often come and go with the trends. So if you want splashy patterns, I think you need to go for it. Just keep in mind that those patterns seem to look dated more quickly. Of course at the end of the day, even if everyone says your fabric is dated, if you like it, then keep it!  I learned that lesson the hard way.
Here is the before of this room. Every time I show it on Facebook, someone says it looks like the hospital ward on Downton. That actually cracked me up. I had to agree, but I still liked it!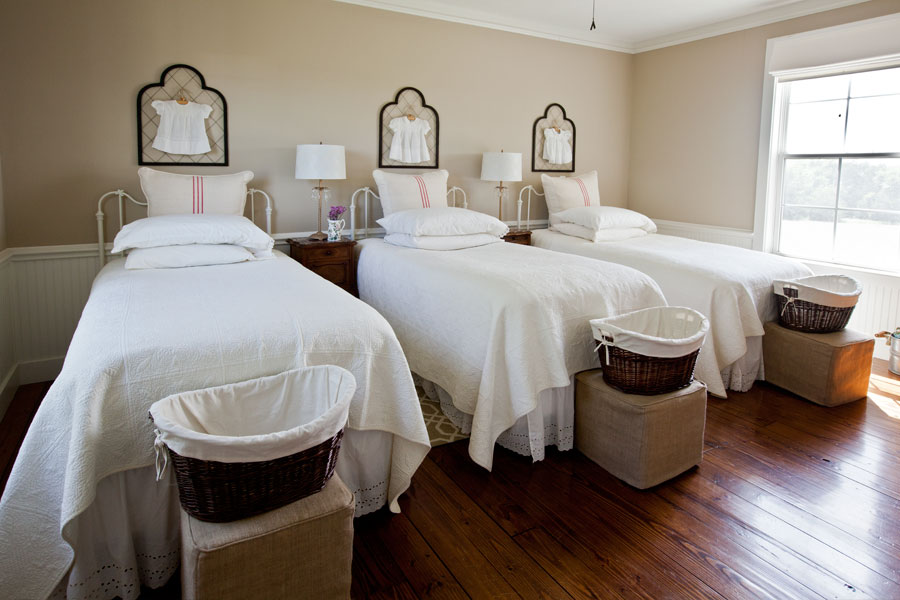 And here is the after again. Those are the same euro shams, just turned backwards. I may have to add a little lavender ribbon to the dresses!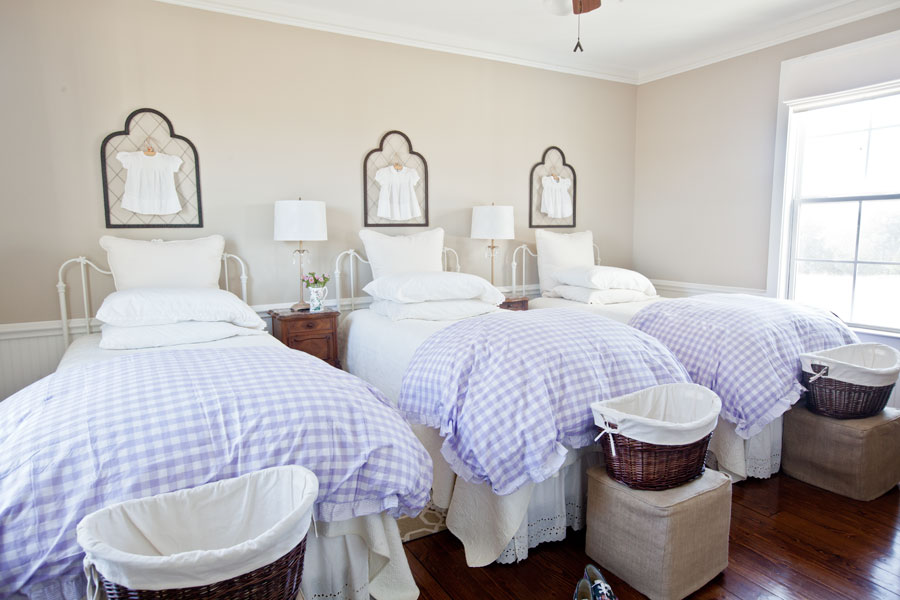 I found the duvet covers on Pottery Barn Kids, and they were on clearance, so they may be gone by now. They were about 70% off, which was sweet. I just found some lavender euro shams, so I can't wait to add those to the beds.
If you are wanting to add vintage items to your home, I've curated a list of items I think are some of the best. You can find the article at Bali Blinds where I am a paid contributor. BALI BLINDS BLOG – THE BEST VINTAGE ITEMS TO COLLECT